InSync Healthcare Solutions Review
InSync Healthcare Solutions combines the four elements of flexibility, accuracy, security and innovation into a competitively priced package. With multiple methods for audio delivery and return of transcribed documents, InSync can cater to a variety of provider preferences. Beyond simply transcribing audio dictation, InSync can work directly within healthcare providers' electronic medical records (EMR) systems. For these reasons, InSync is our best overall pick for medical transcription services.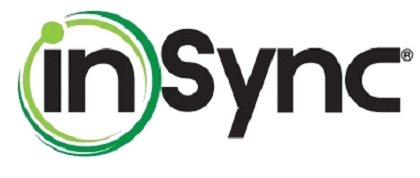 InSync Healthcare Solutions
The Verdict
InSync Healthcare Solutions offers medical transcription services with thorough quality assurance and useful optional services. Coupled with a competitive price point, these services make InSync our best overall pick for medical transcription services.
Pricing
There are multiple pricing models for medical transcription services. The industry-standard method of pricing involves the use of "visual black characters" (VBCs), which is largely considered the most transparent and auditable method. Most medical transcription companies charge by the line, defined as 65 VBCs. Some services might charge by the keystroke or by the hour, which are generally considered less auditable metrics than the 65-VBC line.
InSyncHC employs the 65-VBC line pricing method. Specific pricing depends on the complexity and volume of the work. To receive a quote for your unique circumstances, you'll have to contact the company's sales department, but these are InSync's general rates:
Standard medical transcription services with 24-hour turnaround: This option costs about 8 cents per line, which is about average for the medical transcription services we reviewed.


Medical transcription services with expedited turnaround: To receive transcribed documents in less than 24 hours (as quickly as one hour after InSync receives your audio), you could pay 10 or 11 cents per line, depending on the difficulty of the work and how quickly you want your documents returned.


Medical transcription services in preferred EMR system: If InSync transcriptionists are working directly within your EMR system, expect to pay about 3 cents per line on top of the rate you pay for standard medical transcription services. In other words, for a 24-hour turnaround of transcription within your EMR, you'll pay roughly 11 cents per line.
InSync's standard pricing is competitive compared to the other medical transcription services we reviewed, especially considering the quality of service. If you opt for additional services, just be sure to request a specific quote and pricing breakdown, as add-on costs may depend on your unique needs.
InSync does not require you to sign any formal contracts, but it does request that you enter into a one-year business agreement. That agreement does not contain any required minimums, so you can stop submitting work requests at any time and will not be charged further. The agreement instead guarantees the agreed-upon rate for the entirety of the term, and it also keeps both InSync and your medical practice in HIPAA compliance for your transcriptions.
Features
While medical transcription services are relatively straightforward – the company takes audio dictation and turns it into a written document – there are many important factors in this process. These include the quality assurance check that guarantees accuracy of documents, the flexibility of turnaround times, and the security measures to ensure the proper protection of medical information.
Here's a look at some of the most important features we reviewed and how InSync stacks up.
Quality Assurance Process
InSync's QA process guarantees that at least two pairs of eyes review your transcribed documents before the company returns them to you. The first is a medical transcriptionist, who transcribes the audio dictation your practice uploaded. The second is a senior staff member and certified medical transcriptionist, who listens to the audio dictation and reviews the transcribed document to ensure accuracy, and they also edit for grammar, spelling and format. The average InSync staff member has five years of medical transcription experience, and all senior staff members are certified medical transcriptionists.
The QA process takes place within the secure web portal and is reviewable by clients, so providers can track what stage of the process their documents are in. InSync guarantees a 98% minimum accuracy rate for all documents.
Turnaround Times
InSync has relatively flexible turnaround times. Its clients include small medical practices as well as large hospitals, so it can adapt to varying turnaround needs. The standard turnaround time is 24 hours, but upon request (and for an additional fee), transcribed documents can be returned within one hour after the company receives audio dictation from the provider.
Audio Dictation Delivery Methods
To upload audio dictation to InSync's system, you and your staff can use a toll-free telephone number, a digital audio recorder or the mobile app (compatible with iOS and Android devices).
Transcribed Document Delivery Methods
Transcribed documents can be created in any template format that you preselect. These documents can be returned to your practice through the secure web portal or an encrypted email.
The secure web portal also serves as a document management system, where providers can log in with a username and password. From the portal, providers can edit reports, sign and print documents, and export them to a PC or laptop. Documents can also be faxed or emailed directly from the portal, which is secured with 128-bit encryption.
Integrations
InSync integrates with many leading EMR systems and maintains the internal team necessary to build out new HL7 interfaces with any EMR system you might use in case the integration does not already exist. The ability to integrate with any system in use by any medical practice guarantees compatibility and enables InSync to work directly within your EMR system if needed.
Security
InSync maintains 128-bit encryption on its ISO 9001:2000 certified web portal, which it uses to return transcribed documents to clients. It also employs a 128-bit encrypted email system for alternative document delivery.
Under HIPAA's privacy requirements, 128-bit encryption is the minimum standard by which healthcare organizations and service providers must abide. InSync meets this regulatory standard for the protection of sensitive healthcare data, but some services we reviewed go the extra mile and use stronger encryption than this.
Other Services
Beyond its standard medical transcription services, InSync offers transcription directly within your EMR system, filling in the appropriate fields and saving time in generating clinical documentation.
In the near future, InSync is also planning to release a virtual scribe service, which will allow providers to dictate in real time as a transcriptionist creates a written record of a patient encounter.
In addition to its medical transcription services arm, InSync is a purveyor of EMR systems and practice management software. It also offers a revenue cycle management service for outsourced medical billing. It primarily focuses on the behavioral health, OB-GYN, primary care and pediatric therapy specialties.
All of these features make InSync one of the most comprehensive services we reviewed. It covers all the major bases we looked for in a medical transcription service and then some. However, some useful features represent an added cost, so be specific about your needs and request a detailed pricing breakdown when you request an estimate.
Limitations
InSync is a well-rounded service with few limitations. However, its 128-bit encryption falls short of some other medical transcription services in our review. While it is compliant with HIPAA privacy regulations, some other medical transcription services employ the more secure 256-bit encryption.
The quality assurance process by InSync guarantees a minimum accuracy rate of 98%, which is the industry standard. However, transcribed documents only pass through two pairs of eyes. In some cases, other medical transcription services provide three or even four levels of quality assurance. On the other hand, InSync offers an experienced staff of transcriptionists and the oversight of senior staff members, all of whom are certified medical transcriptionists. Perhaps the only element lacking in the QA process is a final review by a clinically experienced staff member.
Image Credit: Kritchanut / Getty Images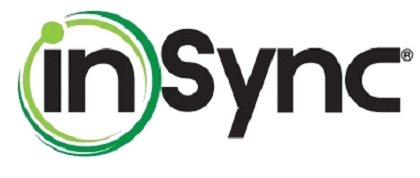 InSync Healthcare Solutions
The Verdict
InSync Healthcare Solutions offers medical transcription services with thorough quality assurance and useful optional services. Coupled with a competitive price point, these services make InSync our best overall pick for medical transcription services.

Adam Uzialko
business.com Staff
Adam Uzialko is a writer and editor at business.com and Business News Daily. He has 7 years of professional experience with a focus on small businesses and startups. He has covered topics including digital marketing, SEO, business communications, and public policy. He has also written about emerging technologies and their intersection with business, including artificial intelligence, the Internet of Things, and blockchain.