Intellectsoft Review
By Mona Bushnell, business.com Writer | Updated Apr 11, 2018
If your business is on the cusp of leaving the SMB world behind for the Enterprise-level, intellectsoft maybe the right app maker for you. This high-level SaaS company offers a full suite of mobile app development services, as well as individual studios for design, dev, software testing, Q.A., and UX. The subscription plan is flexible, too, clients can purchase a variety of app creation services either individually or as part of a larger package.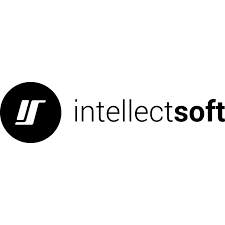 View all our recommendations for app makers and development solutions on our best picks page.
While Intellectsoft primarily makes mobile apps for enterprise-level companies, it also offers apps for entrepreneurs, startups and small businesses set on expansion. While the company is selective in who it works with, it has options for every business size.
The full set of services allows you to get help with creating a mobile app, including initial design and strategy. This allows you to go to the table with an idea of what you want and let the professional designers work on everything else.
The product development service includes research and market development. You also get to see mockups and design ideas during the process so you can see what your app looks like before launch. This allows you to make design changes before developers finish the app to ensure you are completely happy with it.
Intellectsoft's process of creating a mobile app moves into user experience design, graphic design and then development. You can get apps for iOS or Android, as well as cross-platform website apps and native apps. It also provides quality assurance, thoroughly testing your app before launch to ensure that anyone who downloads it gets a fully working app. This process includes testing for bugs, security and usability on multiple devices.
The cloud hosting and management program allows you to host your small business app in the cloud rather than setting up servers. This makes launching a large app simple for small businesses, which might not have the capacity to build and maintain multiple servers.
Intellectsoft's long-term maintenance and support options ensure that you can have the developers fix bugs, make updates and perform any system scaling as needed. This is well suited for small businesses, because it allows you to upgrade and upscale your app as you grow or need more features. It also means that you do not need to hire your own developer for bug fixes. However, Intellectsoft offers no marketing features, so you will have to market the app yourself, hire a separate marketing team or integrate one into your business.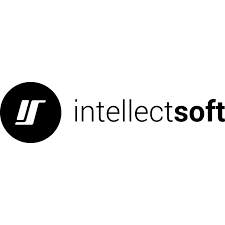 Mona Bushnell,
business.com Writer
Mona Bushnell is a Philadelphia-based staff writer for business.com and Business News Daily. She has a B.A. in writing, literature, and publishing from Emerson College and has previously worked as an IT technician, a copywriter, a software administrator, a scheduling manager, and an editorial writer. Mona began freelance writing full time in 2014 and joined the Business News Daily/business.com team in 2017. She covers business and technology.