InterCall - Conference Call Services Review
By Chad Brooks
Last Modified: June 6, 2018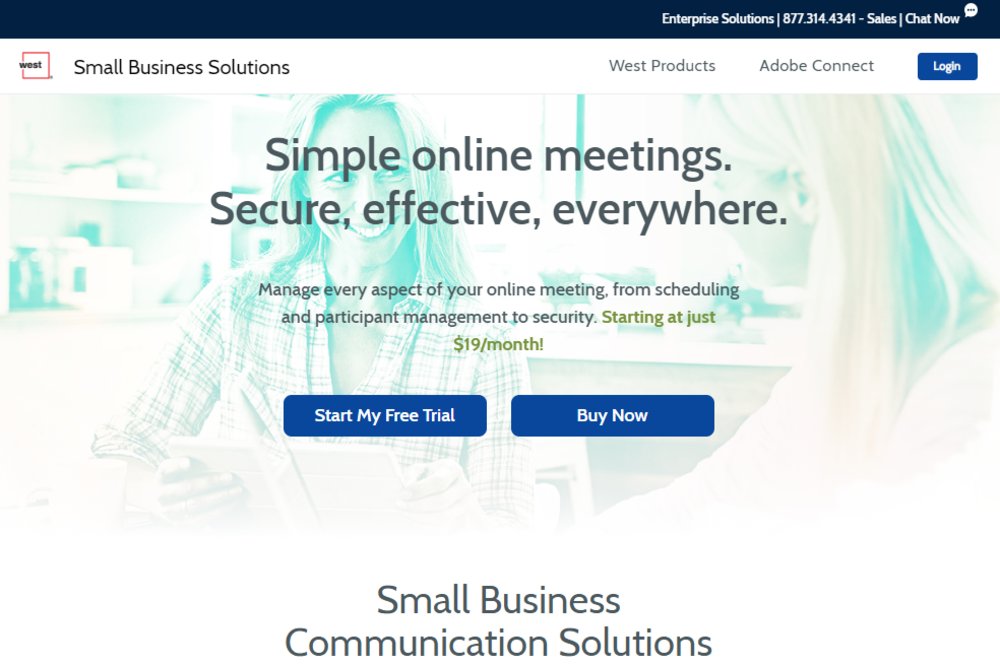 InterCall aims to provide a simple solution to online meetings.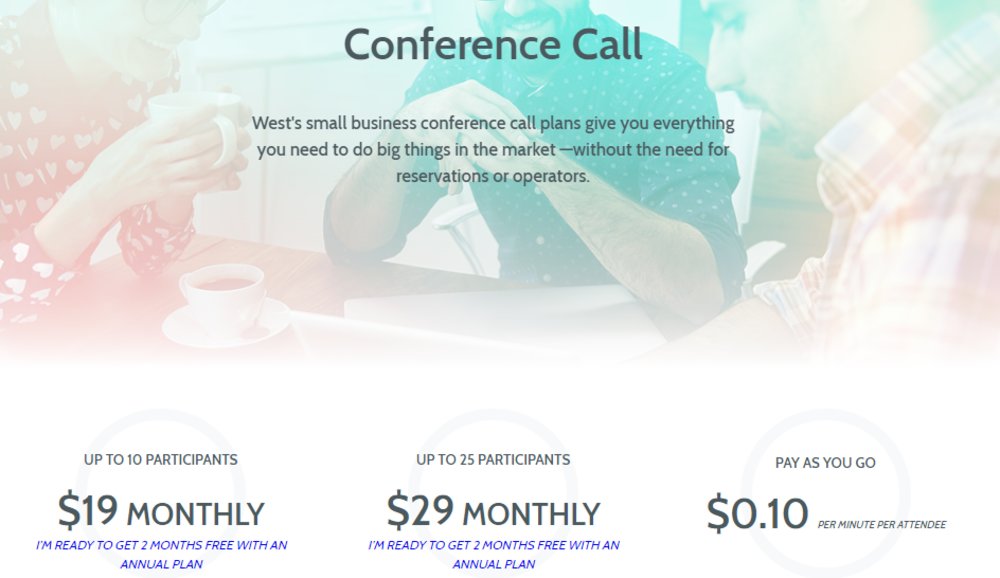 Payment varies depending on the number of participants the customer wants to include on the call.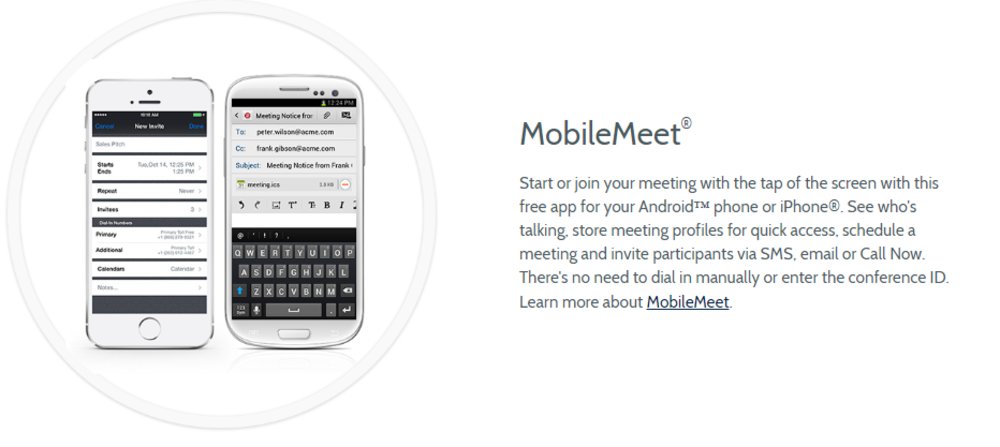 The company features a service called MobileMeet, which allows users to host mobile conference calls via iPhone or Android devices.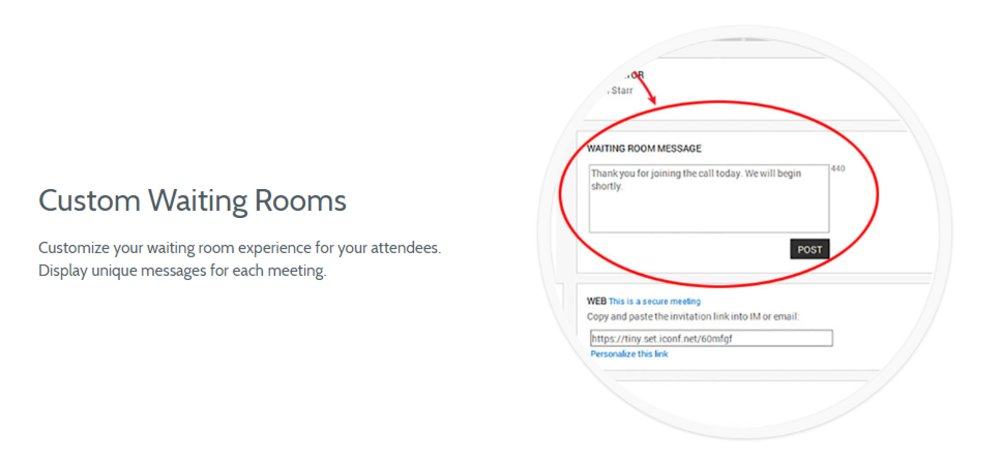 InterCall allows users to create waiting room messages tailored to the participants.
InterCall from West is a well-designed conference calling service that connects you with your employees and clients whether you're located in the same state or in different countries. It offers many outstanding conference features that make scheduling and joining phone meetings easy.
View all our recommendations for conference call services on our best picks pages.

InterCall - Conference Call Services
Conference Call Services
The Verdict
InterCall offers a quick and easy way to schedule conference calls. It offers a mobile app, which makes it a good choice for small businesses looking to host meetings on the go.
Compare Quotes ▶
Its interactive tools allow you and your team to collaborate effectively. The company offers both reservationless and operated-assisted services. The reservationless services allow you to host conference calls 24/7, while the operator-assisted service gives you access to an operator who provides support before, during and after your call.
Pricing and Terms
For its reservationless service, InterCall offers both unlimited monthly and pay-as-you-go plans.
The monthly plan is $19 for meetings that can host up to 10 participants and $29 per month for meetings that can support up to 25 callers. Each of these plans include a local dial-in number. If you want a toll-free number, there is an additional 5 cent per minute, per caller charge. With the pay-as-you-go plan, you can host meetings with up to 125 callers. This plan is 10 cents per minute, per caller. A toll-free dial-in number is included.
There are no contracts with InterCall. However, if you choose a monthly plan and agree to an annual contract your first two months are free.
Conference Calling Services
InterCall provides businesses with both reservationless and operator-assisted conference calling. With the reservationless service, you can host calls at any time. This gives you the freedom to schedule calls or host them spontaneously.
The operated-assisted service is designed for businesses requiring a personal touch for their calls. InterCall provides a dedicated operator who helps you plan the call and manage it as it happens. Typically, these services are used for investor relations calls or large organizations that host companywide meetings, such as a sales meeting. Below is more about each type of service.
Reservationless Conference Calls
The reservationless service allows you to host a meeting at any time, without the need to plan it in advance. While you have the option to schedule a call, you also have the freedom to hold a conference call whenever the need arises.


Once you sign up for the service, you are provided with a dial-in number, conference access code and PIN. When it is time for a meeting to start, you call the dial-in number and provide the conference access code. Those hosting the meeting will then punch in their PIN.


You can manage all your meetings online. Once a meeting starts, the host can log into the online interface to see who is on the call, mute callers, disconnect participants, lock entry into the meeting and move participants into breakout sessions if necessary.


In addition to managing the call online, you can control the meeting from your phone's dial pad. *2 starts and ends a recording of the meeting, *5 mutes all lines, *8 allows the meeting to continue after the host disconnects and *9 starts a sub-conferencing call.


For an extra fee, you can record calls. After the meeting is finished, the recording is available 24/7 online or by dialing a toll-free number.


The reservationless service gives you the ability to dial out. This allows you to add someone into a meeting by calling them while in the conference call.


After each call, you receive an email that includes details on who attended the meeting and how long it lasted.


The service integrates with Microsoft Outlook and Google. Integrations allow you to send out invitations directly from those programs. The dial-in number and access codes are automatically included.
Operator-Assisted Conference Calls
The operator-assisted conference call service provides a dedicated support person to help you with the planning and management of your call.


Before the call, the operator helps you plan how the call will proceed.


During the call, the operator greets participants upon entry. In addition, they help facilitate the call. This includes managing question-and-answer sessions and conducting any polls you may have.


After the call, operators provide you with the participant list, a recording and, if necessary, a transcription.


Those who use the operator-assisted service also receive a series of email reservation confirmations that they can easily pass on to those who are leading and attending the meeting. One email is for the call leaders, one is for the attendees and one is for the scheduler.
Additional Considerations
There are a number of other factors that make InterCall a solid conference calling service.
In addition to its phone conferencing, InterCall offers web conferencing services. This allows you to add HD video to any meeting. The web conferencing also allows for screen sharing and the sharing of documents, spreadsheets, presentations, and applications. Web meetings can also be recorded.


InterCall's mobile app, MeetMe, is available on Android and iOS devices. From the mobile app, you can manage and participate in conference calls and web conferences.


InterCall offers local and toll-free numbers in more than 40 countries worldwide.


West Unified Communications Services, InterCall's parent company, is an accredited member of the Better Business Bureau with an A+ rating. There have only been two complaints filed against the company in the past three years.


West boasts a 99.99 percent uptime for its conferencing services.


This company offers telephone, email and live-chat support. There are also a few online resources, like training videos and articles, that can aid you if questions or concerns arise.
Drawbacks
The biggest downside to InterCall is the caller limits. The monthly plans limit you to 25 callers and the pay-as-you-go plan has a 125-participant limit. Many of the other services we examined had much higher caller limits.
In addition, InterCall doesn't have all of the features and tools that some of its competitors do. One example is the option to have the service automatically call participants when a conference call is scheduled to begin. With this option, participants don't have to dial into the meeting on their own. All they have to do is answer their phone when it's time for the call.
Editor's Note: Looking for a conference calling solution for your business? Click the Compare Quotes button below to have our sister site Buyer Zone connect you with vendors that can help.

InterCall - Conference Call Services
Conference Call Services
The Verdict
InterCall offers a quick and easy way to schedule conference calls. It offers a mobile app, which makes it a good choice for small businesses looking to host meetings on the go.
Compare Quotes ▶

InterCall - Conference Call Services
Conference Call Services
The Verdict
InterCall offers a quick and easy way to schedule conference calls. It offers a mobile app, which makes it a good choice for small businesses looking to host meetings on the go.
Compare Quotes ▶
Ready to choose your Conference Call Services? Here's a breakdown of our complete coverage:

Chad Brooks
Chad Brooks is a Chicago-based writer and editor with nearly 20 years in media. A 1998 journalism graduate of Indiana University, Chad began his career with Business News Daily in 2011 as a freelance writer. In 2014, he joined the staff full time as a senior writer. Before Business News Daily, Chad spent nearly a decade as a staff reporter for the Daily Herald in suburban Chicago, covering a wide array of topics including local and state government, crime, the legal system and education. Chad has also worked on the other side of the media industry, promoting small businesses throughout the United States for two years in a public relations role. His first book, How to Start a Home-Based App Development Business, was published in 2014. He lives with his wife and daughter in the Chicago suburbs.