InterCall - Web Conferencing Review
InterCall's web conferencing tools balance feature-rich functionality and ease of use. This virtual-meeting provider allows you to choose from a number of popular online meeting software. Its flexibility of platforms combined with excellent customer service and support make it one of the best webinar software we reviewed.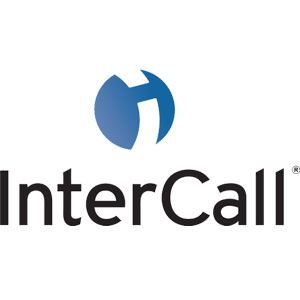 InterCall - Web Conferencing
The Verdict
InterCall partners with several web conferencing platforms, combining them with call-conferencing features that make this service an excellent choice for businesses of any size.
InterCall provides audio and video conferencing services, and it works with Adobe Connect, Cisco WebEx, Google Hangouts, Microsoft Live Meeting, Microsoft Lync and Unified Meeting 5 to help you get the platform that best meets your online meeting needs.
Unified Meeting 5 has a simple interface that doesn't require a learning curve for a presenter or participants who take control of a meeting. This software has a simple scheduling and invitation interface, and it works in Outlook and Google Calendar for scheduling and sending invitations and reminders. This integration is useful when you already have contact information for your attendees in those programs.
When you host web meetings, you have full control. You also have a number of tools to help you avoid and prevent distractions in an online meeting room. The participant list shows everyone's profile as well as who is being loud or if distortion is heard. You can mute and unmute specific participants to cut the background noise. When people have questions, they can click on an icon to raise their virtual hands. The moderator can then unmute their lines so that participants may ask their questions.
As with most virtual-conferencing services, you can share your screen in real time. This basic feature is enhanced by the ability to zoom in on a specific area of your screen so the participants see only what you want them to see. You also have the option to select specific applications to share with the rest of the participants.
If you want to know more about your audience before your meeting, you can require your participants to pre-register before the presentation. This feature can help you target your meeting or presentation to your audience. You can use its polling feature to get consensus during a meeting or gather feedback afterwards.
This virtual meeting software is user-friendly for participants. You can join via the web, call in or have the meeting call you. Unless you are using the mobile app, there are no downloads to worry about and no codes. However, the meeting host can designate a password for entry to meetings for extra security. Calls are toll-free for the participant, although this service does charge the account holder.
Unified Meeting 5 and the other InterCall-approved web conferencing platforms have excellent collaboration features. With social media integration, you can view the Facebook profile of the presenter or other participants. In addition to the white board, your participants can use annotation tools to mark up the screen or slides. If you need to save that information, however, you have to use your computer controls to take a screenshot. The webinar software does not offer that feature.
Each of the different platforms offer breakout rooms. Breakout rooms aid collaboration because you can send a small group to a private room to work a specific issue or give executives a private place for a high-level discussion before making a decision. InterCall's plans allow up to 150 participants, so in the case of a large web conference, this makes it easy to separate into focus groups.
InterCall does not offer cloud storage but does provide network space for recordings and files. It uses 128-bit AES encryption with the option to require security passwords for attendees. Web conferences can also be locked to prevent unauthorized access and to prevent meeting disruptions. Once a conference is locked, new participants cannot join the online meeting until the moderator gives them access. This is particularly useful if you have back-to-back online meetings.
InterCall web conferencing offers a variety of technical support options and user resources that range from built-in help menus and instructional PDF manuals to online resources. It also offers chat during business hours, email and 24/7 telephone support. Finally, if you have a large or difficult meeting coming up and want a third party to moderate, this service can provide operator-assisted meetings. Despite the fact that it offers so many different online conferencing service options, the support section is easy to navigate.
InterCall Unified Meeting 5 offers an expansive list of features to help your online meetings run smoothly. The service integrates with a number of other programs to help provide you with the platform and features you need to run a successful web conference. The quality of programs and support make InterCall one of the best web meetings services for businesses of any size.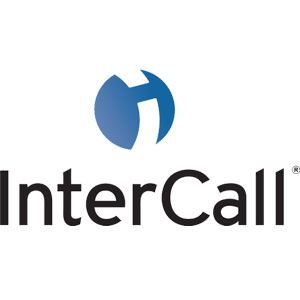 InterCall - Web Conferencing
The Verdict
InterCall partners with several web conferencing platforms, combining them with call-conferencing features that make this service an excellent choice for businesses of any size.

business.com editorial staff
business.com Member
The purpose of our community is to connect small business owners with experienced industry experts who can address their questions, offer direction, and share best practices.