Intuit Web Builder Review
By Business.com Editorial Staff
Last Modified: November 5, 2018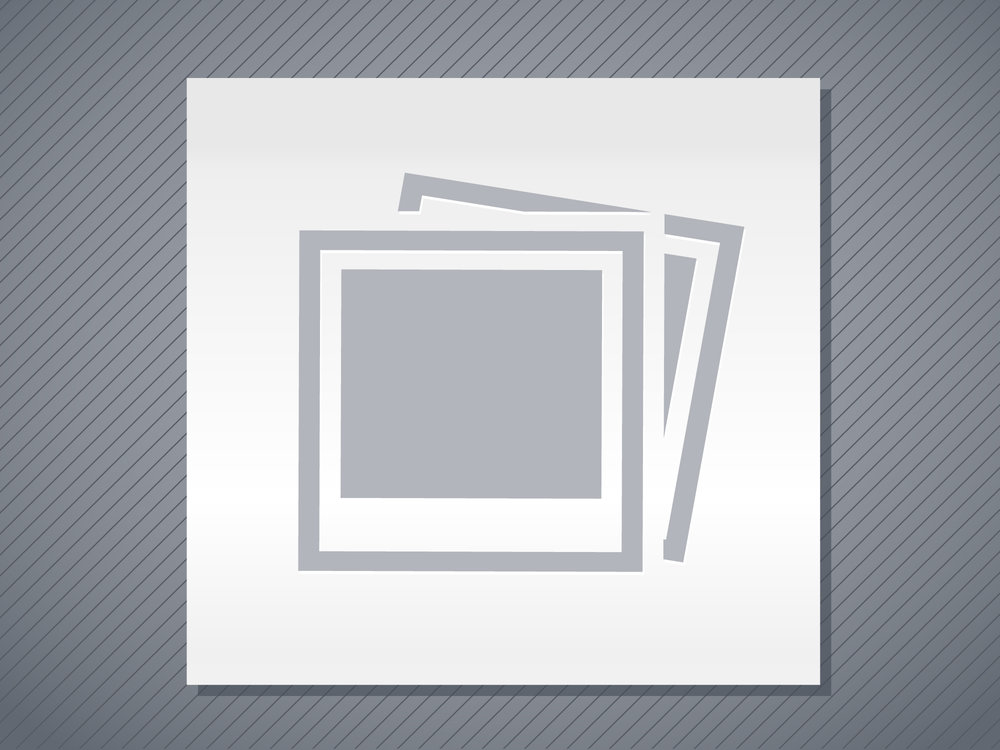 This image shows the different templates that Intuit Web Builder offers.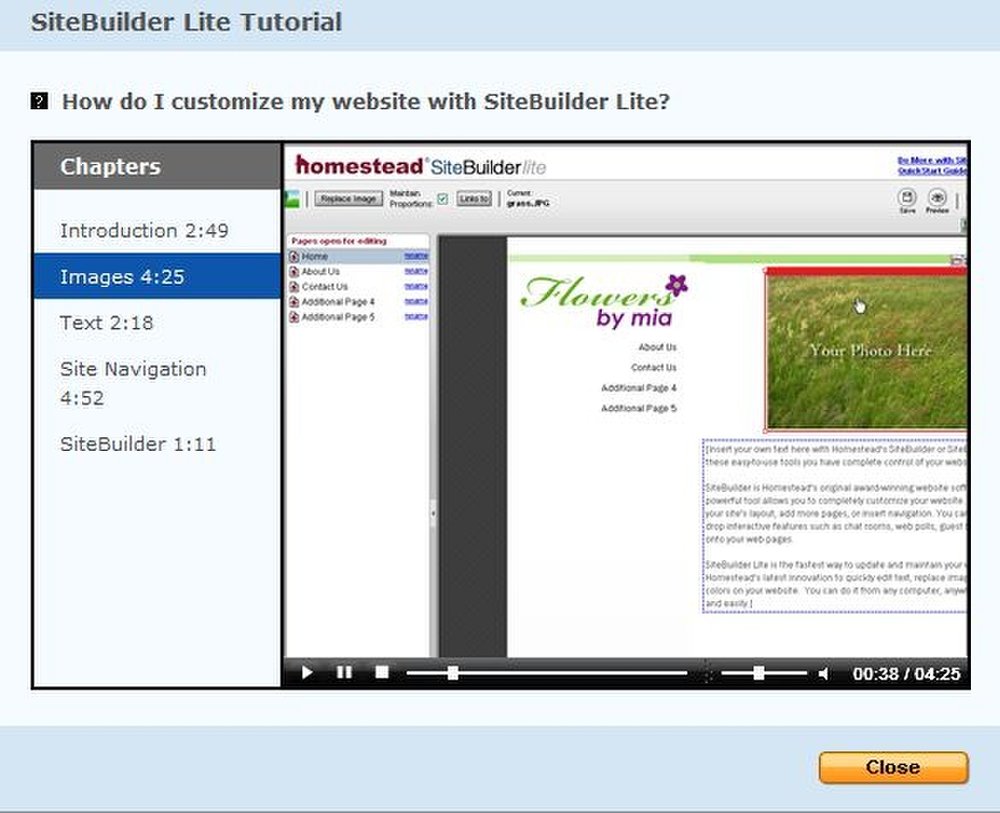 This image shows one of the many video tutorials offered by Intuit Web Builder.

This image displays the page where you can customize your URL when using Intuit Web Builder.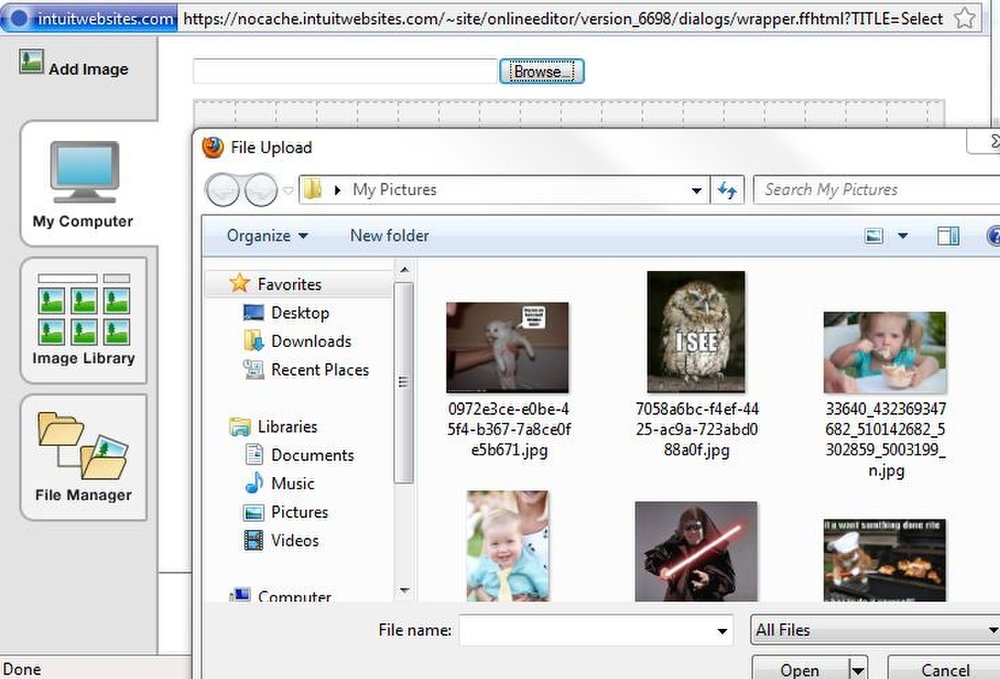 This image shows the different editing buttons used in Intuit Web Builder.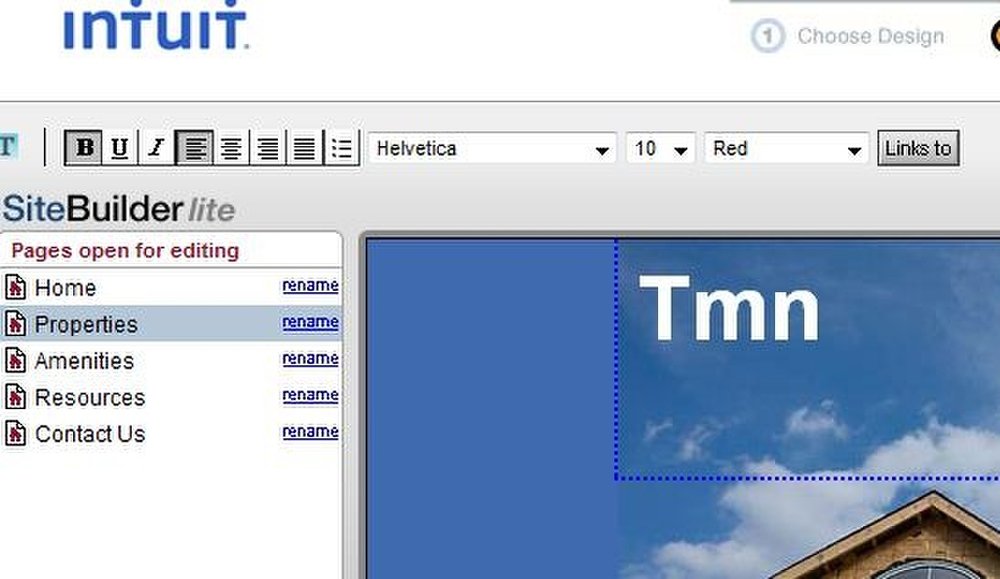 This image displays the photo uploading page of Intuit Web Builder.
This image displays the area where you can switch between editing pages in Intuit Web Builder.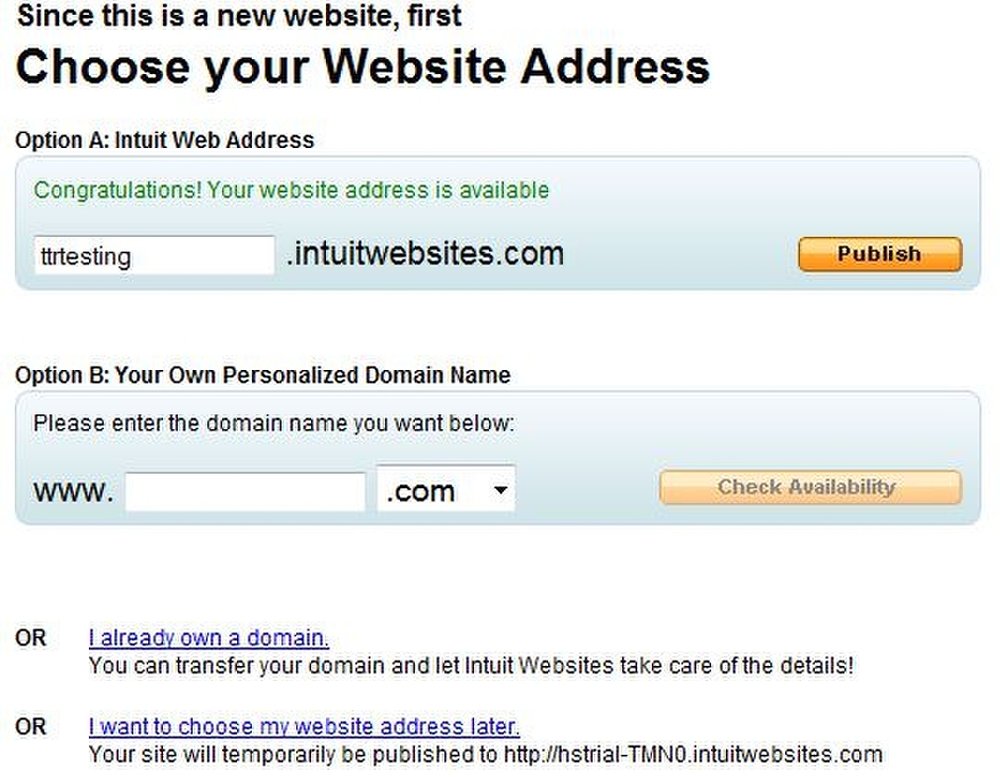 This image displays the help page of the Intuit Web Builder application.

This image shows the FAQs page on the Intuit Web Builder site. Instead of giving you all the results in one page, you have to click through result pages.
Intuit Web Builder is fairly simple to use: pick a template, add your content and you're ready to go. However, the interface of this web CMS service is a little clumsy and doesn't move as smoothly as some other systems we reviewed. Nonetheless, this is still one of the best web content management options for your small business or personal use.
As you create your site, a snapshot is taken for backup. These backup snapshots go back three weeks. There doesn't seem to be a way to define various user roles, but they do have a staging mode where you can test your changes before making them official. This should prevent unwanted changes from going live. Intuit also provides SSL encryption for those who have an online store on their site.

At first glance, Intuit has everything you would generally want from a customer support department: you can contact them through email or telephone, and they have a FAQs page and tutorials. However, we weren't as impressed with the follow-through of the support system. First of all, you need an account with Intuit in order to see the Help Center, which seemed unnecessary. The support page does have a search feature, but you had to click through page after page of search results to find the information you need.
We sent in a Help Ticket with some questions about Intuit Web Builder and three days later we received an email informing us that our ticket had been "updated." We then had to log on to the site and try to find the little "View this ticket" link to see the answer. It seems like it would be much easier just to email the answers rather than this more complicated process. Nonetheless, customer support was helpful and informative once we finally found their answers.
Intuit Web Builder has almost everything you would want in a web content management system. Drag and drop editing will make it easy to design your site, and they have an online storage center for your saved content. They also offer web importing, spell checking and RSS feed capabilities, and it is eCommerce ready. As you edit your site, you'll see the changes as your visitors will see them, which is a very helpful feature so you don't have to waste time previewing things. Each one of these web content management tools will help your site look and feel professional.
SEO services are sold separately from Intuit Web Builder. You can customize your URL, manage some metadata and use some web analytics applications, but if you want professional SEO consultation, analysis and suggestions you'll have to pay the additional $400 fee.
We based this review on the Business plan offered by Intuit. In this web content management plan, they give you 5GB of storage, 100GB of bandwidth per month, 100 pages and three different sites. This should be enough for most users, but these are some of the most limited capacities we found in our reviews.
In our research we found web content management systems that had more user-friendly interfaces, but Intuit Web Builder gives you extensive control over how your site looks. They have a variety of tutorial videos to ensure you know how to use each one of their tools. This web content management system is sure to please those that learn to use it well.

Ready to choose your Best Content Management Systems and Blogging Platforms? Here's a breakdown of our complete coverage:
Business.com Editorial Staff
The purpose of our community is to connect small business owners with experienced industry experts who can address their questions, offer direction, and share best practices. We are always looking for fresh perspectives to join our contributor program. If you're an expert working in your field – whether as an employee, entrepreneur, or consultant – we'd love to help you share your voice with our readers and the Business.com community. We work hard to only publish high-quality and relevant content to our small business audience. To help us ensure you are the right fit, we ask that you take the time to complete a short application: https://www.business.com/contributor/apply/ We can't wait to hear what you have to say!