IPS Review
By Business.com Editorial Staff
Last Modified: December 11, 2018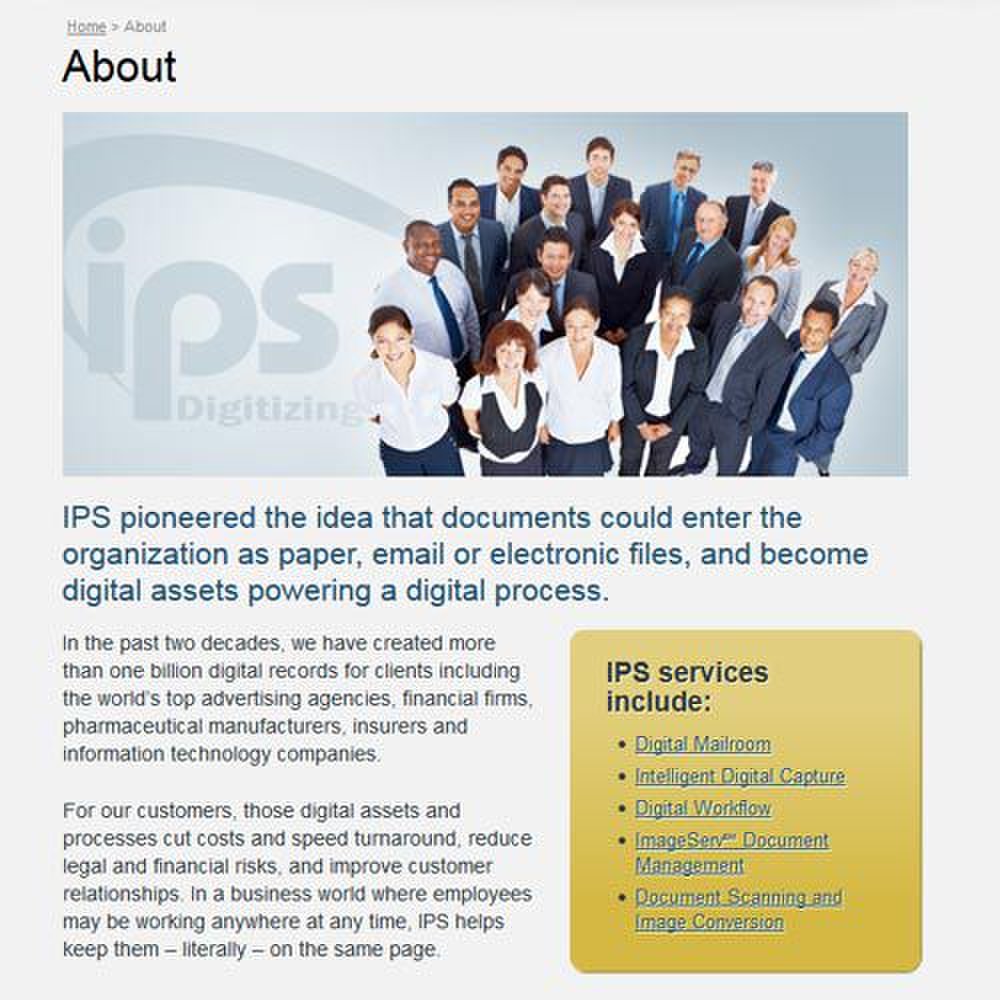 IPS image: IPS offers an electronic document management system called ImageServ.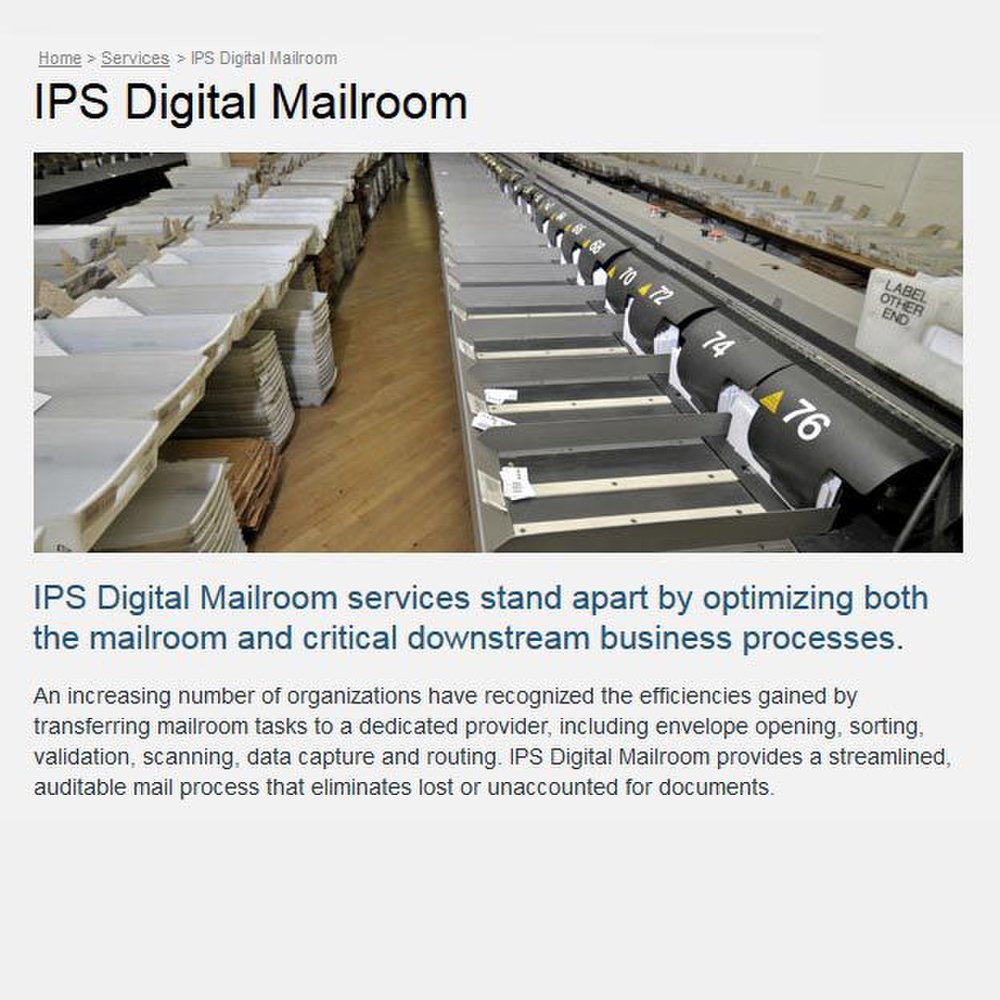 IPS image: Your mail can be rerouted to IPS centers and directed into your digital repository.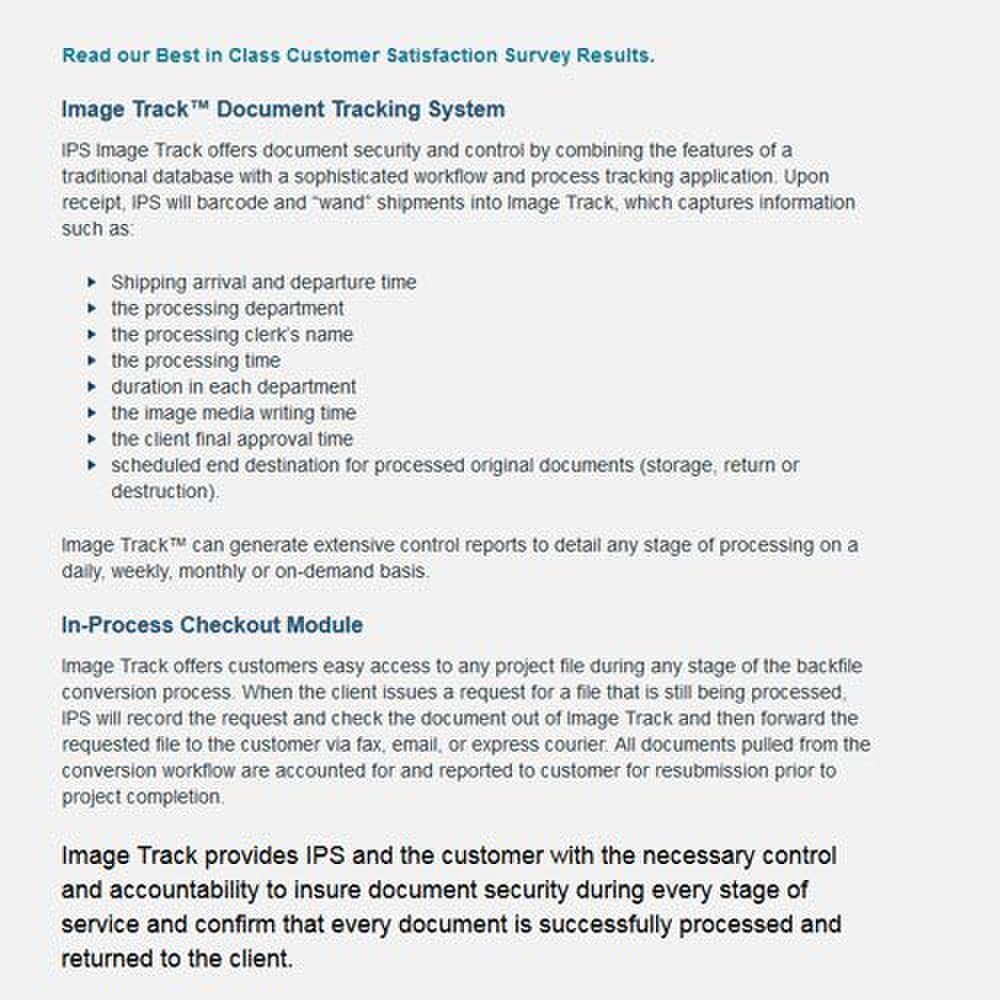 IPS image: Image Track, is one way IPS keeps your documents secure. From the moment a document arrives until its final disposal, IPS knows its status and exactly where it is.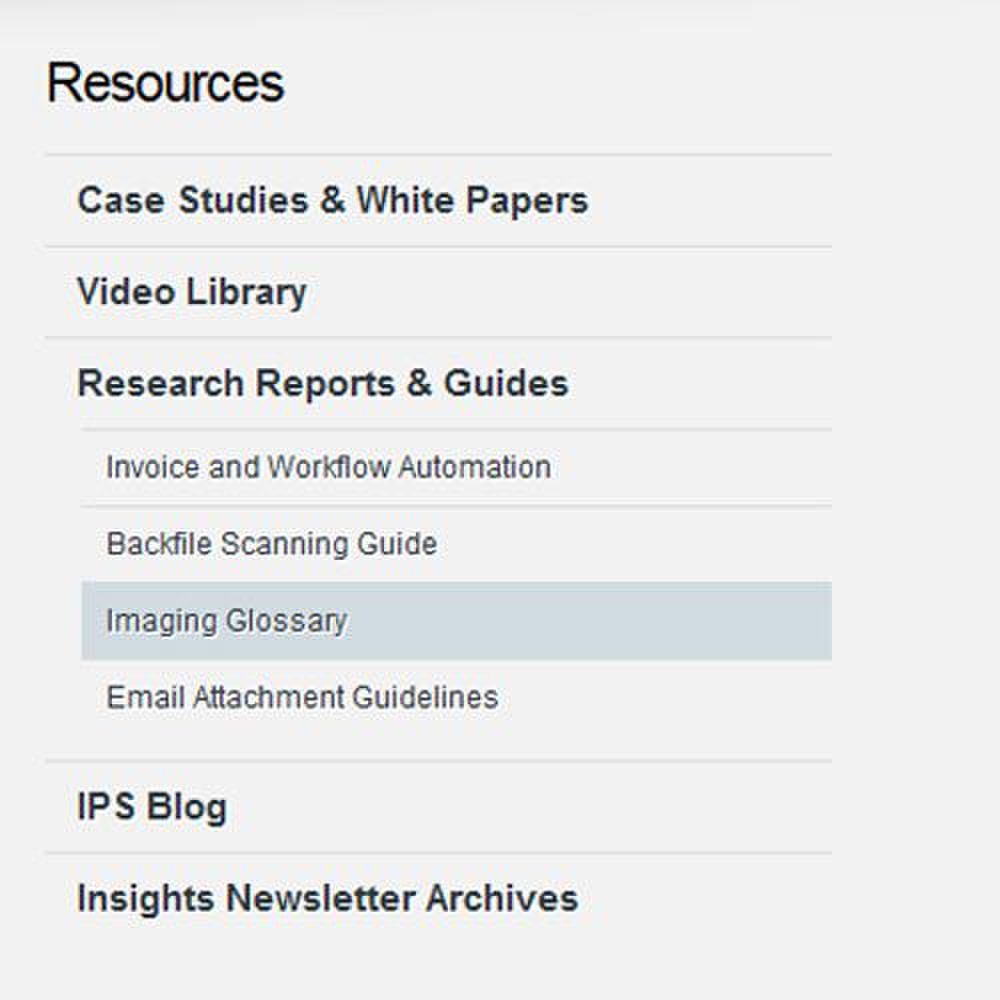 IPS image: Many support services, including a video library are offered on the IPS website.
IPS image: Customers expressed years of satisfaction with their customer service, in this independent research.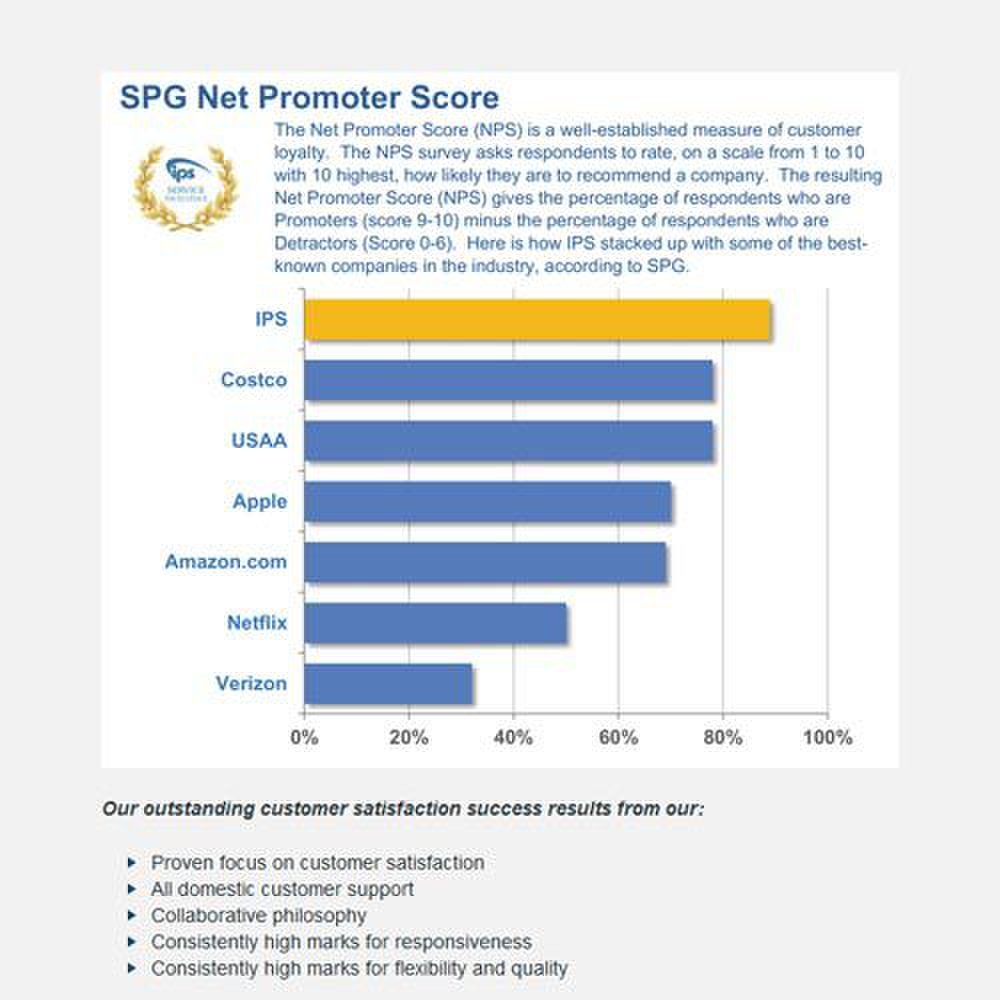 IPS image: A customer loyalty chart shows that IPS customers are more likely to recommend this service to others than they would even more general services such as Costco, Amazon or Verizon.
IPS is a global scanning company with headquarters in New York City, as well as other facilities in the U.S., Europe, Asia and Latin America. It focuses on providing expert and timely document scanning services that make it a good partner for organizations moving toward a paperless process.
In addition to secure shipping, document preparation and indexing, IPS can scan and OCR (scan to searchable text) in several foreign languages. It can take handwritten documents and convert them to usable text files, and it can integrate your documents into many different EDMS systems. Plus, it can perform these services at its own facilities or at your company location. You can also store your paperwork in long-term storage at IPS or have your scanned documents securely destroyed.

If you're looking for ways to go completely paperless after your initial paper repository is scanned, IPS has experts who can help. One of the services the company offers is hosted cloud storage, and another is IPS's Image Off-Site. Image Off-Site is a service where your incoming documents are picked up every day and scanned, indexed and uploaded to your cloud account within 24 hours. Your company's employees can then, with appropriate passwords, access those barely day-old documents from any web browser.
In addition to meeting U.S. HIPPA regulations, IPS complies with European Union Safe Harbor guidelines, which cover the security, transfer, access and integrity of European citizens' personal information. One way IPS protects this information is their Image Track Document Tracking System. This sophisticated workflow barcodes all shipments and tracks their arrival, processing, duration in each department, final approval and storage, return or secure document destruction. IPA monitors each of its facilities 24 hours a day, seven days a week. Every IPA employee is also background checked and drug screened.
Although security is a high priority for IPS, so is customer support and satisfaction. Phone calls are answered promptly by knowledgeable operators and emails are returned within 24 hours. There is no live chat feature on the IPS website, but it does feature a rich set of learning tools like a blog, news, case studies, white papers and a video library. You'll also find published annual customer satisfaction studies done by independent auditors.
In our research, we chose 15 industries to represent a company's breadth of expertise. IPS serves each of these 15 industries along with many others, such as information technology, pharmaceutical, biotech and medical device companies.
The IPS commitment to customer support, along with its accurate, timely and secure end-to-end offerings, makes this company a trusted source for document scanning services. If your national or in international organization plans to go paperless, this is a service provider you should certainly consider.

Ready to choose your The Best Document Scanning Services of 2019? Here's a breakdown of our complete coverage:

Business.com Editorial Staff
The purpose of our community is to connect small business owners with experienced industry experts who can address their questions, offer direction, and share best practices. We are always looking for fresh perspectives to join our contributor program. If you're an expert working in your field – whether as an employee, entrepreneur, or consultant – we'd love to help you share your voice with our readers and the Business.com community. We work hard to only publish high-quality and relevant content to our small business audience. To help us ensure you are the right fit, we ask that you take the time to complete a short application: https://www.business.com/contributor/apply/ We can't wait to hear what you have to say!