Join.me Review
By Chad Brooks
Last Modified: February 15, 2019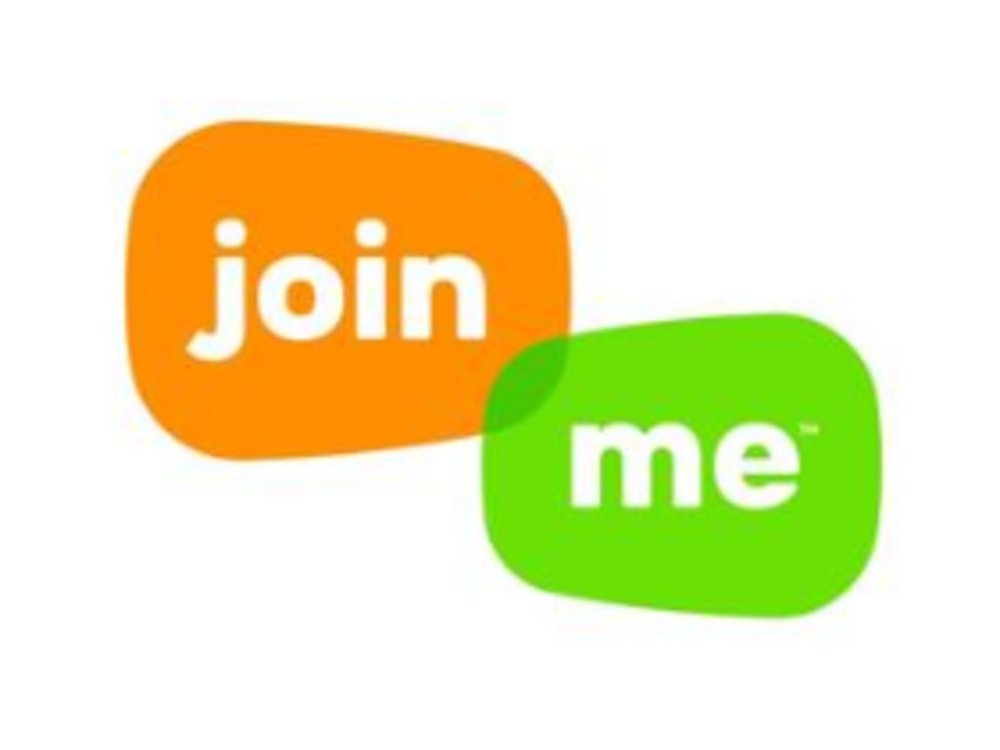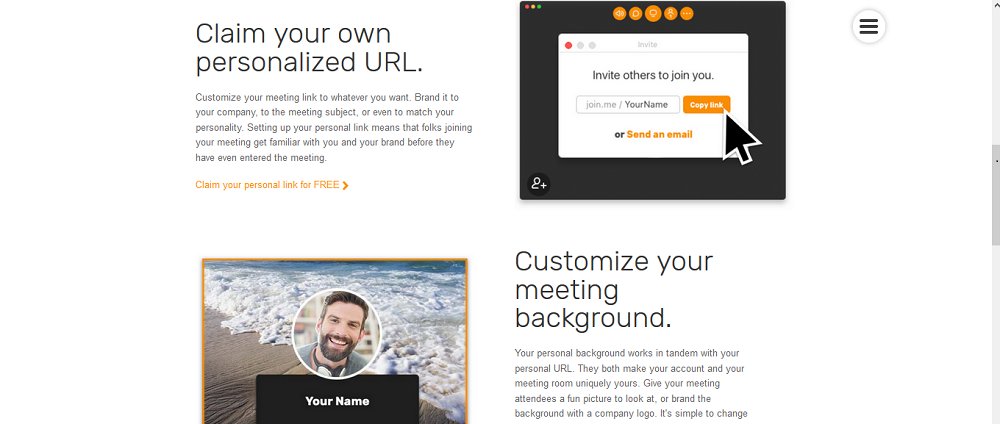 Join.me is a highly customizable platform that allows companies to brand their webinars as well as customize the links to their meetings. With changeable color schemes, branding and meeting backgrounds, it will be clear who is leading the meeting.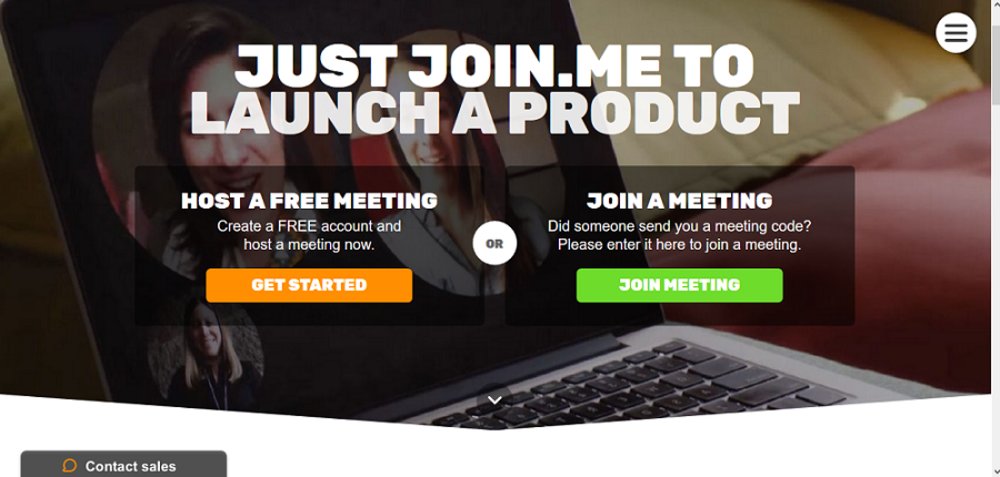 One-click launch from desktop or web browser makes Join.me easy to start using.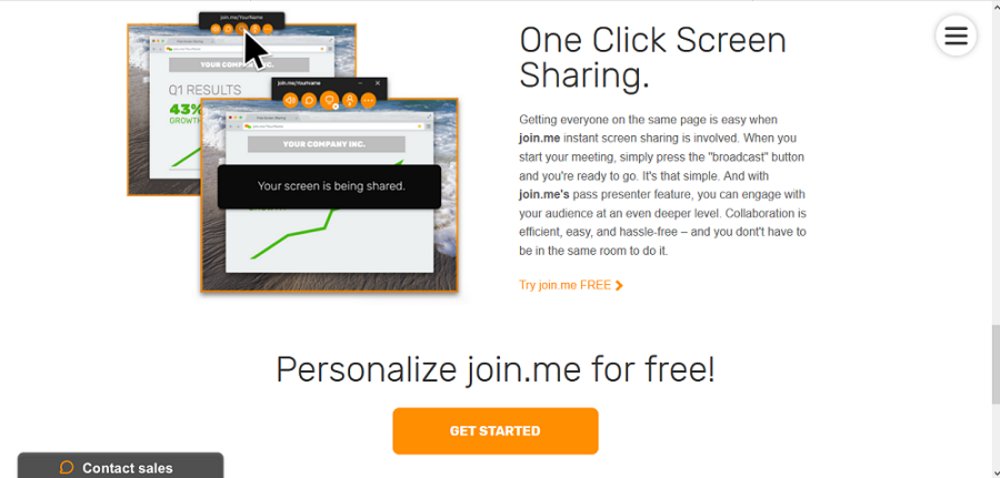 Screen sharing is simple in Join.me. You can show the audience what you see on your screen, making for more engaging and clear presentations.
Join.me is a top video conferencing service that, depending on the service plan you select, can support up to 250 participants. The software is easy to use and navigate. Additionally, its features include screen sharing, webinar rebranding, one-click scheduling, and audio and video recording without breaking the bank.
To see all of our recommendations for video conferencing services, visit our best picks page.

Pricing
Join.me offers four pricing tiers suitable for businesses of all sizes. Each tier differs on the number of participants that can attend each meeting and the included features.
Pricing is based on a per-host basis. If you only plan to host one meeting a time, you'll need only one license. However, if you want employees to host multiple meetings at once, then you'll need multiple licenses. Here's more about the three service plans.
Free
Cost: Free
Meeting participants: Up to 3 at one time
Video streams: 3
Features: Screen sharing, internet calling, individual mute, chat, file transfer and 10 whiteboards
Lite
Cost: $10 per host, per month
Meeting participants: Up to 5 at one time
Video streams: 0
Features: Unlimited meetings, no time limits, personal links and backgrounds, mouse sharing, screen sharing, meeting locks, reporting, chat and the ability to send files
Pro
Cost: $20 per host, per month
Meeting participants: Up to 50 at one time
Video streams: 10
Features: Everything in the Lite plan, plus recording, 5GB cloud storage, scheduling, annotation and toll-free dial-in numbers
Business
Cost: $30 per host, per month
Meeting participants: Up to 250 at one time
Video streams: 10
Features: Everything in the Pro plan, plus 1TB of cloud storage, bulk user imports, feature permissions, single sign-on and Salesforce integration.
All costs are paid on an annual basis. Join.me offers a 14-day free trial that permits up to 10 meeting participants in a video conference.
Pros and Cons
For all its features, Join.me is very easy to use. The simplicity of the software is a big plus, especially for first-time users who aren't certain how to navigate the platform. Join.me requires minimal training; most users could familiarize themselves with the interface fairly quickly.
The most commonly used options are featured in a central panel that opens along with the conferencing tool. That panel allows users to send email invitations, mute and unmute participants, turn one's camera on and off, and for the host to share their screen with attendees.
Another positive to Join.me is its customer support. The company offers excellent support over the phone and via email.

The biggest downside to Join.me is its limit of 10 video feeds, which could be a problem for organizations that want to see all of their participants for each meeting. The 10-video feed limit was among the lowest we found during our research of video conference solutions.
Features
Join.me includes the essential features business look for in a video conference service as well as features that are useful for more advanced users.
One of these is screen sharing, which allows presenters to show participants what is on their screen in real time, making presentations easier to explain and more engaging. Join.me also offers video recording and storage, one-click scheduling, access via mobile applications, and administrative controls over user permissions.
Presenter swapping is another nice ancillary feature. This allows one presenter to pass over control to another in the middle of the meeting. All participants are displayed through the use of "meeting bubbles," which allow you to see other participants on the call in real time.
Join.me maintains a solid list of third-party applications it can integrate with, including major products like Microsoft Outlook, Google Calendar, Salesforce and Microsoft Office.
The company also offers a developer page and open API so that Join.me can integrate with additional applications, even ones your company develops in-house.
Customer Support
Join.me offers both phone and email support, although the website encourages users to search the FAQs and online resources to troubleshoot on their own. Technical support is available around the clock from 7:30 p.m., ET, on Sundays to 9 p.m., ET, on Fridays, which is a high level of availability compared to some other services in our reviews.
Its customer service representatives were knowledgeable, responsive and friendly, and we came away from each conversation satisfied that our questions had been answered accurately.
Editor's note: Need a video conferencing system for your business? Fill out the below questionnaire to have our vendor partners contact you with free information.


Ready to choose your The Best Video Conferencing Service Reviews of 2019? Here's a breakdown of our complete coverage:

Chad Brooks
Chad Brooks is a Chicago-based writer with more than 20 years of media experience. A graduate of Indiana University, Chad began his career with Business News Daily in 2011 as a freelance writer. In 2014, he joined the staff as a senior writer. Currently, Chad covers a wide range of B2B products and services, including business phone systems, time and attendance systems, payroll services, and conference call services. Before joining Business News Daily, Chad spent nearly a decade as a staff reporter for the Daily Herald in suburban Chicago. Chad's first book, "How to Start a Home-Based App Development Business," was published in 2014. He lives with his wife and daughter in the Chicago suburbs.