Kabbage Review

Matt D'Angelo
business.com Contributing Writer
Updated Dec 20, 2022
Kabbage provides a variety of loans for small businesses. It offers lines of credit and invoice financing, both of which come with favorable rates and reasonable terms. Kabbage serves small businesses as a modern, intuitive lending option. It also provides various resources for users, like loan calculators and funding comparisons.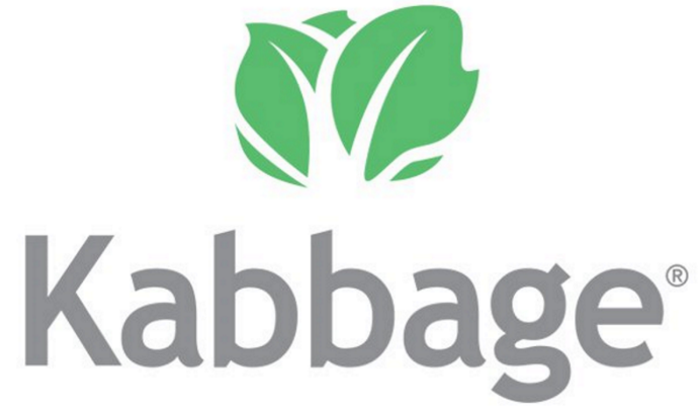 Kabbage
The Verdict
Kabbage provides a unique online lending platform where business owners can draw on their line of credit, make payments and manage their account. Its tech-first approach makes it a good option for growing businesses.
To view all our recommendations for small business financing, check out our best picks and reviews for  business loan and financing options.
Line of Credit Services
The line of credit is an ideal loan for small businesses looking to make a variety of business purchases. Business owners can draw funds out over time as opposed to receiving money in one lump sum. These loans are generally paid off on a monthly basis and can provide businesses with access to capital at a reasonable interest rate.
Kabbage provides lines of credit up to $250,000. The terms are relatively short. Kabbage has funded more thousands of small businesses to the tune of over $6.5 billion. It's a reputable company that makes drawing money on the line of credit easy.
Rates and Terms
When you partner with Kabbage, you can use your line of credit loan for practically any small business purchase, including buying inventory, financing equipment, covering payroll, improving cash flow, expanding operations, investing in marketing strategies, hiring new workers or covering other expenses. Businesses can get funding up to $250,000 with loan terms that vary from six months to 18 months.
Kabbage's line of credit does not function as a traditional credit card with APR financing. It's financing that businesses can draw upon up to a certain amount. The interest rate on each monthly payment is not fixed. When we spoke with a Kabbage representative, they told us that, on a six-month loan, businesses typically pay between 1.5 and 10 % for the first two months and 1 to 1.5 % for the last four months. The specific rates are determined based on your business's financial situation. You pay the majority of the interest in the beginning of the loan, and it tapers off toward the end.
Should you pay off the entire loan before in one payment before the end of the term, Kabbage doesn't charge any pre-payment penalties. Some lenders offer discounts on interest for businesses that pay their loans off early. It's not clear whether Kabbage provides this benefit. Kabbage's loans are structured as monthly payments. Other lenders offer weekly or daily payment plans, but monthly payments are a standard in the industry.
Kabbage also doesn't charge application, origination or closing fees.
Company Features
Other features also make Kabbage a good option for small business. Its online lending platform means you can access funds wherever you have an internet connection. It also makes it easy to manage your line of credit and understand your financial situation. Kabbage may also provide you with a Kabbage card, which functions as a physical card for withdrawing funds.
Loan Process
It only takes a few minutes to apply for a loan with Kabbage. The first step is filling out an application online or over the phone. You should be prepared to provide basic personal and business information, including your email address, business name and address, phone number, the industry your business is in, yearly income, the date your business was established and banking institution. You must provide your online banking information, as Kabbage will deduct funds automatically from your account each month until the loan is paid off. You may also have to provide additional financial information to verify your monthly/yearly income and confirm your ownership role within the business.
Once you've applied, you should have an answer within 10 minutes of submitting your application, according to Kabbage's website. If you apply and don't like the terms and rates you qualify for, there's no obligation to work with Kabbage.
Terms
Kabbage's loans have short terms. Depending on what agreement is reached between you and the lender, Kabbage can provide loan terms between six, 12 and 18 months. When we talked to Kabbage representatives, six-month loans seem to be the most common. These loans have a rate that fluctuates based on the month.
Qualifications
Kabbage has some basic qualifications in order to be approved for a loan. Your business must be operational for at least one year, and you need to have a minimum yearly income of $50,000, or $4,200 per month for the last three months.
Interest rates vary based on your financial situation and stability. Kabbage will also review your credit score and other financial information. When we spoke to Kabbage representatives, they told us they weighted monthly income the highest when considering a loan for a new business.
Collateral
Loans with Kabbage are unsecured, which means you won't have to put up assets as collateral. Kabbage, however, requires a personal guarantee.
Time Until Deposit
Once you've been approved by Kabbage, funds can be deposited into your account that same day. The official deposit will likely occur one to three days after the loan agreement is finalized. There were only a few companies we reviewed that offered same-day use of funds. This is a big differentiator for Kabbage – because it's a line of credit loan, Kabbage's online platform allows you to begin drawing on it the same day you're approved.
Online Platform
Kabbage's platform and app functions almost as an online banking program. You can easily withdraw funds, view the payment plan, the "fee" (or interest rate) associated with the transaction and view your overall loan history. You can withdraw funds as often as every 24 hours.
Special Documentation
If you partner with Kabbage, you won't have to provide a lot of financial documentation, according to Kabbage representatives. Kabbage only requires bank statements to verify the financial stability of your business. It's always good to have other information at the ready, like tax returns or other financial documentation, but the nature of Kabbage's loans mean that you aren't required to provide extensive documentation.
When to Use This Type of Loan
Lines of credit are great for quick investments, increasing cash flow, covering expenses and payroll, purchasing inventory, hiring additional workers and modest business expansions. If you're looking to finance equipment, or make large purchases, you may be better off with an equipment loan or a more traditional loan offering.
Reputation and Customer Service
Kabbage had some of the best customer reviews out of any company we considered. It earned an A+ with BBB and a 3.5-star (out of five) rating on 29 customer reviews on the site. As of March 2019, it's had 53 customer complaints filed with the Better Business Bureau (BBB). This rating stems from the roughly customer reviews on the site. Most companies we considered didn't have this level of verification from BBB. In addition to its reputation on BBB, Kabbage has stellar reviews on various sites across the web. Its new lending platform earned it a spot on Forbes's 100 Most Promising Companies list in 2015.
We called Kabbage and tested their customer service. We asked several questions, including questions about their line of credit loans as well as industry-related topics. Kabbage representatives were extremely helpful and informative. At no point did they try to get our business or financial information, and they did not pressure us to sign up.
Limitations
Not all borrowers will qualify for Kabbage's 12-month or 18-month term, so the six-month term may be the only term available for small business owners, which may be limiting. There were 53 complaints on the BBB website as of May 2018. These complaints addressed various issues, ranging from billing problems to service disputes.
Many of the alternative lenders we reviewed had negative feedback on the BBB website. If you want to read more about Kabbage or how the Better Business Bureau scores its applicants, you can visit the company's profile page on the site.
Editor's note: Need a business loan? Click the Compare Quotes button below to have our sister site BuyerZone connect you with vendors that can help.
review_5a149196a7c85f89c6aa5a5e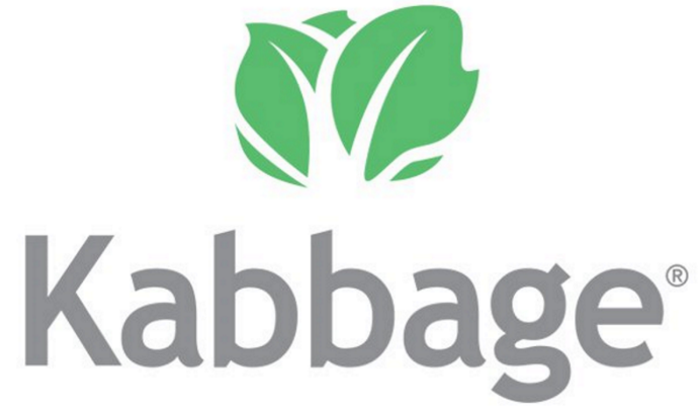 Kabbage
The Verdict
Kabbage provides a unique online lending platform where business owners can draw on their line of credit, make payments and manage their account. Its tech-first approach makes it a good option for growing businesses.
I've worked for newspapers, magazines and various online platforms as both a writer and copy editor. Currently, I am a freelance writer living in NYC. I cover various small business topics, including technology, financing and marketing on business.com and Business News Daily.