Kareo Medical Practice Management Software Review
Kareo offers cloud-based practice management software that is integrated with an electronic medical records (EMR) system and geared toward small practices. Kareo's software suite is competitively priced and relatively easy to learn and use, making it simple for small medical practices to get up and running with minimal disruption to their daily operations.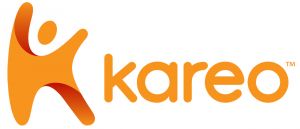 Kareo Medical Practice Management Software
The Verdict
Kareo offers user-friendly, competitively priced practice management software. It is a strong option for small practices that won't break the bank or significantly disrupt existing workflows after implementation.
Kareo doesn't require a contract, but it offers discounts to practices that commit to a 12-month subscription. There are few additional fees, and implementation and training are included in the subscription price of the software. Kareo also offers managed medical billing services, which include access to the company's full software suite.
Ease of Use
Kareo has a user-friendly interface that makes it easy to navigate the patient journey. This software is a cloud-based, integrated practice management and electronic medical record (EMR) system, so you can access both administrative and clinical tools on the same platform.
The interface is neat and organized; it doesn't feel cluttered or confusing like some of the busier interfaces of practice management software we reviewed. The software is intuitive enough that most users can learn the basics simply by clicking around, although Kareo offers one-on-one training to teach new users more advanced functions.
Features
Kareo offers the core features we looked for in medical practice management software. While it lacks some of the sophisticated features of other systems in our reviews, it does a good job of extending the essentials to a small practice in a neatly organized package. These are the major features we examined during our review.
Dashboard
Kareo's dashboard gives a simple overview of customizable information, such as scheduled appointments, patient information and payment collection. On the right-hand side of the screen, outstanding tasks and unread messages appear, making it easier for users to organize their daily workload and stay on top of internal communications.
Detailed patient information is simple to view through the dashboard. You can see which patients are scheduled to which provider and/or location by selecting the appropriate filter boxes on the left-hand side of the screen. The middle of the screen will populate with the appointments set for the day. To view more information about a patient, click on their name. A pop-up box will appear with details such as their date of birth and appointment type. You can also capture payments directly through this screen. The pop-up box includes a patient's insurance information, copay, required authorizations and current eligibility. Kareo integrates with Stripe, a credit card processor, which charges a rate of 2.75% plus 30 cents per swipe.
You can run a batch insurance eligibility verification check at any time. A batch check covers all currently scheduled patients. Clicking on "check eligibility for all" automatically pings the insurance company associated with each patient to ensure the policy is still active and eligible for your medical practice's services. Eligible patients are marked with a green check, while an orange question mark denotes a patient with unaddressed insurance issues that must be resolved prior to their appointment.
Scheduling
Kareo's scheduling tool is essentially a calendar view that you can edit to add new appointments or reschedule existing ones. Calendars can be filtered to display appointments by provider or location, and you can choose a daily, weekly or monthly view. The scheduler is customizable, allowing users to set their own color-coding preferences to identify different appointment types on the fly, and to modify the duration of appointment time slots on a provider basis. The calendar has drag-and-drop functionality, making it easy to rearrange any element in the scheduler.
To set a new appointment, you simply double click on an open time slot. A pop-up box will appear, allowing you to set a new appointment. You must fill out a series of fields, including patient name, reason for visit and the provider who will handle the appointment. You can also select a specific location or exam room. Once the appointment is set, patients can be emailed any intake and consent forms the practice might require; these forms can be fully customized and branded for your practice. If a patient fills out the forms prior to their visit, their responses will auto-populate throughout the system, eliminating the need for double entry and reducing the likelihood of human error.
Billing
Kareo's billing tools pull in data from the clinical side of the software to make it easy to select the right E&M codes and ICD-10 codes. Any problems and diagnoses selected by the provider can be double-checked, and a complete ICD-10 coding library allows billers to look up the most suitable codes for the encounter before submitting claims to payers through the clearinghouse.
If your medical practice partners with Kareo's revenue cycle management services for billing, the Kareo team takes over billing once the provider signs the clinical note associated with a patient encounter. Kareo submits claims, follows up with payers on unpaid claims, and revises and resubmits denied or rejected claims. You can monitor Kareo's billing activity directly in the software as if its billers were members of your in-house staff.
Reporting
The analytics dashboard gives you a customizable overview of your practice's financial performance. Data can be filtered in a weekly, monthly, half-year, yearly or month-to-date format. Reports can pull in a wide range of data, including information about patient visits, gross charges, collections and number of days in accounts receivable.
In addition to the analytics dashboard, you can set up subscribed reports, which are delivered to your inbox on a regular basis. These can be set to daily, weekly or monthly delivery and will generate automatically based on your preferences. Each user can configure recurring reports to suit their needs.
Data in the reporting module can be broken down by provider, location, coding or charges. You can also view financial information by specific payer or even by individual patient. Reports can be exported to Microsoft Excel, where you can further customize the layout.
In addition to the EMR system and practice management software, Kareo offers revenue cycle management outsourcing. The medical billing service starts for a percentage of practice collections (rather than a per-provider, per-month subscription rate) and includes both the EMR and practice management software for no additional cost. [Read our review of Kareo's medical billing service to learn more.]
Pricing and Fees
To get a precise quote for Kareo's cloud-based healthcare IT software suite, you will need to work with a sales representative, who will provide a live demonstration and proposal upon request. For our hypothetical family medicine practice with three providers, we were quoted a rate of $500 per provider per month. The proposal we received included an option for a 10% discount if we were to choose a 12-month contract, as well as an additional 5% discount if we prepaid for a year of service upon signing.
Those rates are very competitive with other complete software suites we reviewed. However, it only offers an integrated practice management and EMR solution, so using stand-alone practice management software is not an option with Kareo. For medical practices that already have an EMR or only need practice management software, Kareo's complete suite might be overkill. Even as a full suite, though, it is only priced slightly higher than many of the stand-alone practice management programs we reviewed.
Kareo offers month-to-month service that you can cancel at any time, unless you commit to the optional 12-month contract. The company also charges a $75 fee for the setup of e-prescriptions, which is necessary to secure a token from the U.S. Drug Enforcement Administration. Otherwise, Kareo does not charge additional fees for its software.
Implementation and Training
The subscription price of Kareo covers implementation and training costs. During the implementation process, you will be assigned a dedicated coach for three to four months. The implementation coach facilitates system configuration and setup, training, onboarding, and the establishment of pharmacy and laboratory connections.
Your first contact with your dedicated account manager and implementation team will be on a kickoff call after signing up with the service. During this call, all users at your practice will be set up on the system. Once setup is complete, each user can go through one-on-one training provided by Kareo. Training sessions are tailored to each user's role in the medical practice and designed to teach them the tools and shortcuts necessary to best accomplish their daily tasks. In addition, Kareo maintains video webinars and self-guided training materials on its website that allow staff to stay up to date on any changes and refresh themselves on how to use the system as needed.
The longest part of Kareo implementation is generally the setup of the e-prescription function, especially for practices that work with controlled substances. In addition to complying with DEA requirements, e-prescribing requires Kareo to build out integrations with the appropriate pharmacies. Insurance credentialing can also be a lengthy part of the implementation process, taking up to six weeks. Kareo will see to it that the rest of your system is ready to go at least six weeks before your target go-live date to ensure the e-prescribing and insurance credentialing is completed on time.
Customer Service
Kareo's customer service before, during and after our live demonstration was very good. The representatives we worked with were all knowledgeable and responsive, providing extensive answers to our questions. They also gave us a sample proposal upon request, even though we said we would not be making a purchase decision immediately and simply wanted to compare pricing with other vendors. Representatives were also happy to give us a recorded file of our live demonstration to refer back to while deciding. They repeatedly followed up with us to ensure we had everything we needed without being overly pushy to make a sale.
Kareo's customer support, which is included in the subscription price and fully based in the U.S., is available Monday through Friday, 8 a.m. to 8 p.m. ET. Kareo also maintains several online resources, including written material and videos.
Limitations
A benefit of Kareo for small practices is that it is specifically geared toward their needs. However, this means that midsize and large practices might find the software too limiting. The lack of advanced features makes for a cleaner interface and easier training period, but for large medical practices or hospital systems, Kareo might leave something to be desired. If you're looking for a comprehensive practice management platform or one you can use to significantly scale up your medical practice's operations, you might consider a more advanced option. However, for small practices that want something simple, effective and affordable, Kareo is a strong choice.
Editor's note: Looking for the right medical practice management solution for your business? Fill out the below questionnaire to have our vendor partners contact you about your needs.
Image Credit: Pornpak Khunatorn / Getty Images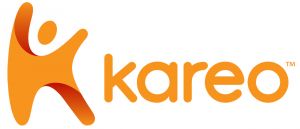 Kareo Medical Practice Management Software
The Verdict
Kareo offers user-friendly, competitively priced practice management software. It is a strong option for small practices that won't break the bank or significantly disrupt existing workflows after implementation.

Adam Uzialko
business.com Staff
Adam Uzialko is a writer and editor at business.com and Business News Daily. He has 7 years of professional experience with a focus on small businesses and startups. He has covered topics including digital marketing, SEO, business communications, and public policy. He has also written about emerging technologies and their intersection with business, including artificial intelligence, the Internet of Things, and blockchain.