Kashoo Accounting Software Review
By Lori Fairbanks
Last Modified: October 27, 2018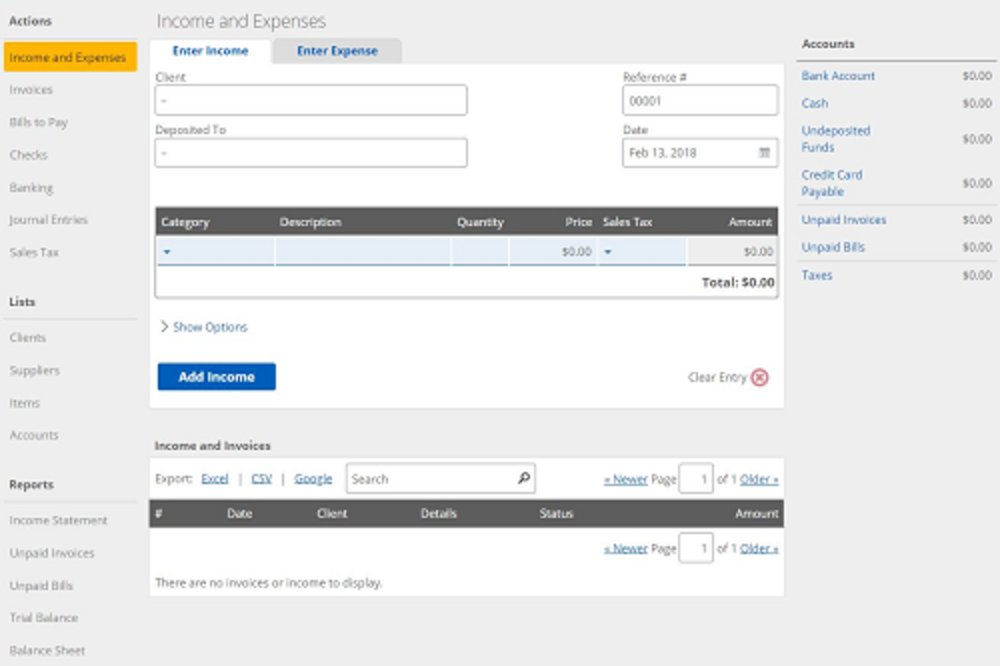 From the dashboard, you can quickly create invoices and bills or record income, expenses and payments.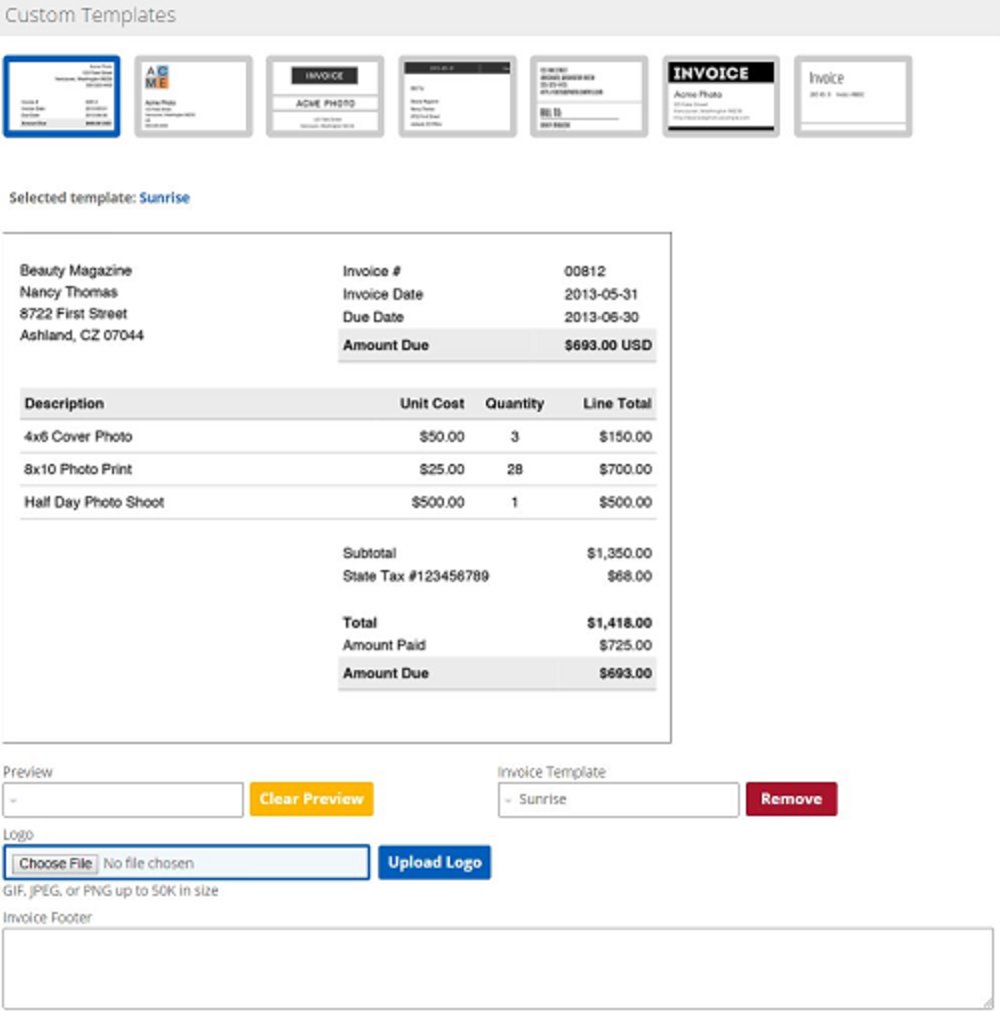 You can choose a template, upload your logo and add footer text to customize your invoices.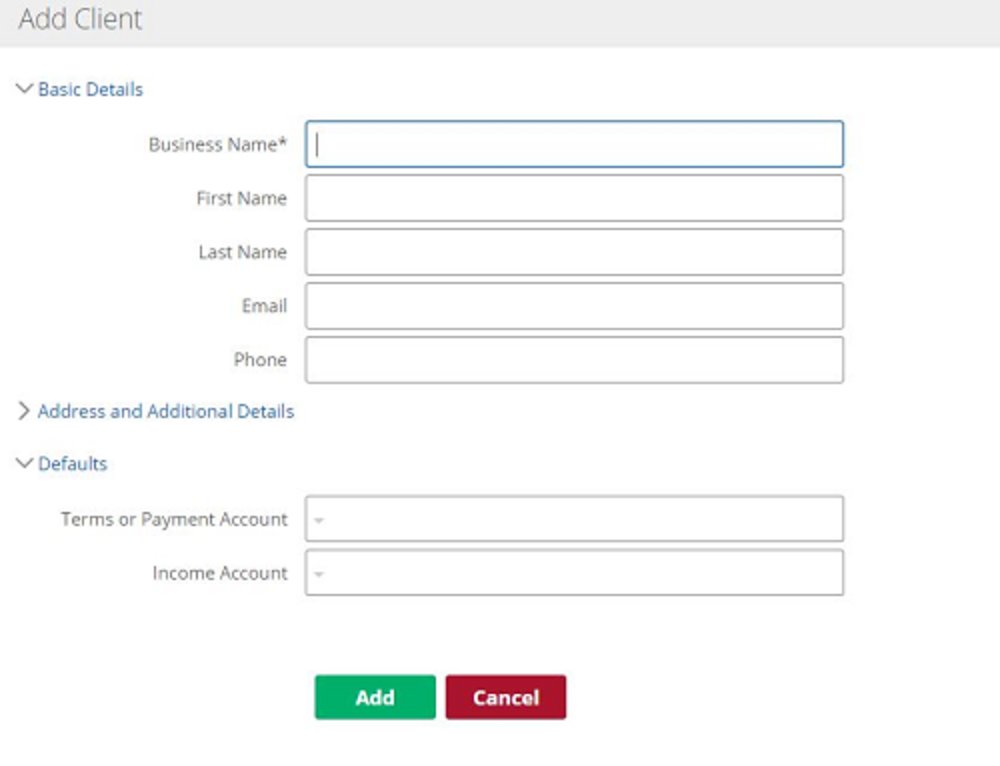 You can create new customer profiles or import your contacts into this accounting software.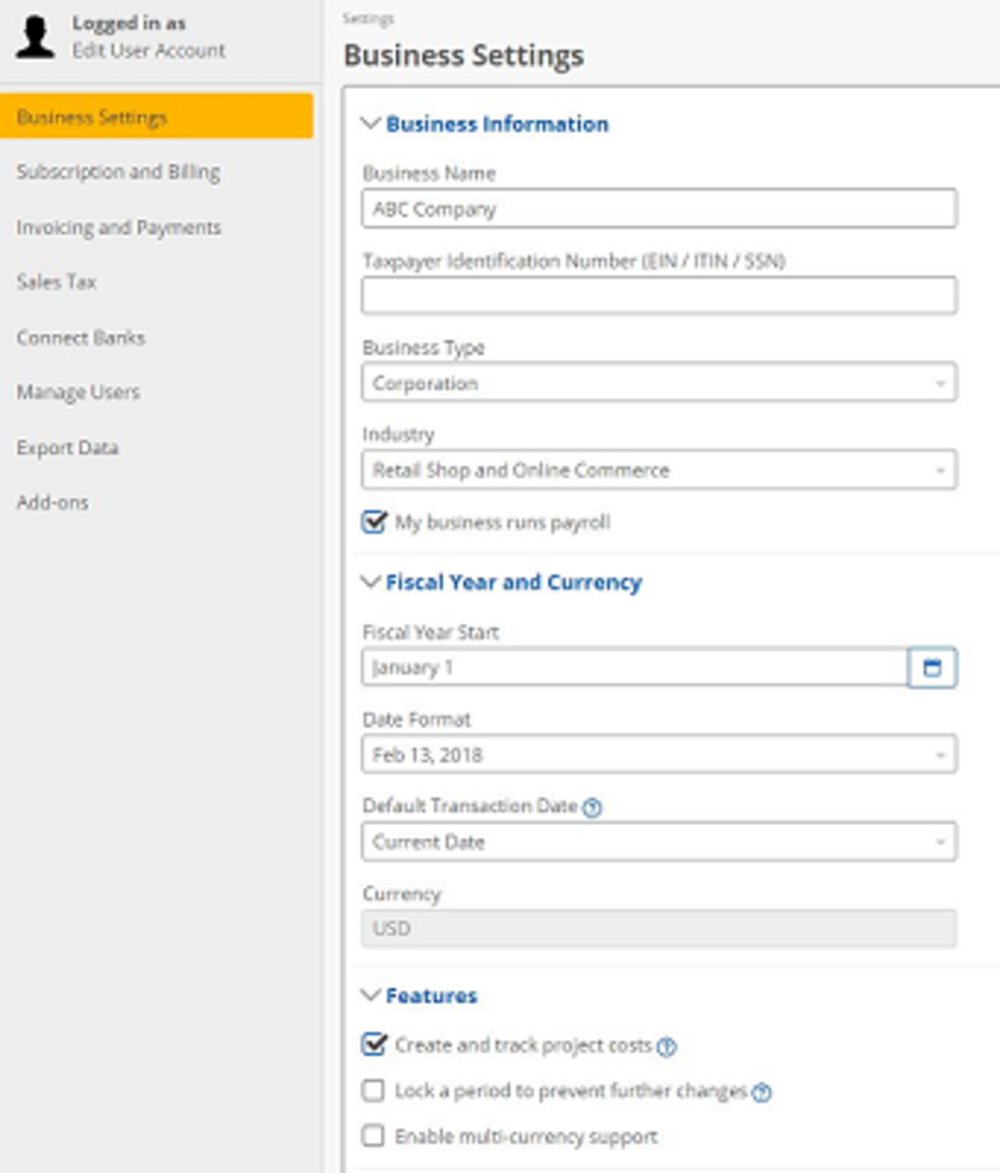 In the Business Settings menu, you can turn on project cost tracking and enable multicurrency support.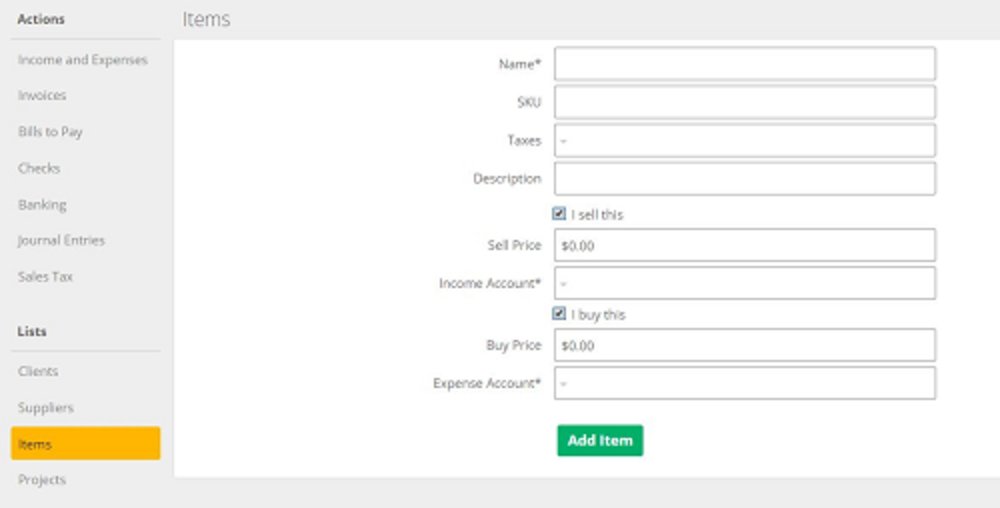 You can add the goods and services that your business sells to this accounting software, but it doesn't track product quantities.
Kashoo is online accounting software for small businesses that you can use for invoicing, tracking bills and expenses, and generating reports to monitor the financial health of your business. It has just one software plan, though select businesses may qualify for its new bookkeeping and tax service plan.

Pricing
Kashoo has two plans available. One is software only, and the other also includes services.
Its accounting software costs $16.65 per month, based on annual prepayment. If you choose to pay monthly, it costs $19.95 per month.
Its bookkeeping and tax service costs $199 per month and is billed monthly. In addition to receiving access to Kashoo's accounting software, you work with a dedicated bookkeeping specialist and a personal tax advisor who provide monthly reports and tax-filing assistance. However, this service is only available to qualified business owners.
Ease of Use
Like most of the programs we reviewed, Kashoo is easy to set up. It welcomes you to the program with a popup tip box with instructions for tracking an expense. The dashboard is different from most accounting programs. Instead of displaying graphs and charts with an overview of your business's financial health, it has quick-entry fields for income and expenses.
The action menu along the left side of the screen lists tasks at the top so you can quickly get started with your accounting tasks. In the middle it shows your lists for clients, suppliers and items, followed by reports at the bottom of the menu. Kashoo integrates with Paychex for payroll; this add-on option appears at the bottom of the menu.
Timesaving Features
Kashoo has multiple tools to help you accomplish your accounting tasks quickly:
You can set up recurring invoices, which is a useful feature if your business offers subscriptions or you have customers with recurring orders.
You can track expenses and add them to invoices if you need to pass them on to your customer.
Its mobile app for iPhones and iPads allows you to create and send invoices, snap pictures of receipts, and view reports on the go.
You can accept invoice payments online using Kashoo's credit card processing service or by connecting the software to your Square, Stripe or BluePay account.
The software connects to your bank and credit card accounts. When you reconcile your accounts, it simplifies the process by suggesting possible matches.
Other Features
Seven invoice templates are available, and you can add your logo and footer text. There are no color or font options, and no options to toggle fields on and off. More extensive customization requires XHTML and CSS coding.
You can run several different reports, including a general ledger and an aged receivables report.
There's no limit to the number of users you can add to this software, and you can set permissions to control the information each user can access.
You can manage vendors, enter information about products into your system, track bills and print checks with this software.
In the Business Settings menu, you can turn on the projects feature to track costs and income for specific clients or projects.
Additional Considerations
This accounting software supports multiple businesses from a single-user login.
It integrates with Paychex payroll service.
The company has an active user community, weekly webinars, live workshops, and Kashoo U training articles that teach basic accounting principles and how to use the software.
You can reach customer support by phone, email and live chat.
Drawbacks
Kashoo doesn't include any pre-invoice documents such as sales orders, quotes or estimates, which may be problematic for businesses that rely on these documents as part of their workflow.
It doesn't have automatic payment reminders.
It has limited accounts payable and inventory features. You can't use it to create purchase orders or track inventory. It also doesn't track fixed assets but suggests a workaround using the expenses feature, though you have to figure out the depreciation schedule on your own.
If you're interested in Kashoo's bookkeeping service, you have to apply to find out if you qualify, as the company doesn't disclose eligibility requirements.
There's no Android companion app for this software.
It doesn't track time, which would be useful for businesses that invoice their clients for billable time.
Kashoo is online accounting software for small businesses. It's easy to use and tracks the money coming into your business as well as your bills and expenses. It also has multiple reports, including a general ledger, income statement and unpaid invoices. You can add more users and multiple businesses to your account at no additional cost. However, it lacks the ability to create purchase orders and track inventory, and it doesn't have any pre-invoice documents for job estimates or sales orders.
Editor's Note: Looking for accounting software for your business? Click the Compare Quotes button below to have our sister site Buyer Zone connect you with vendors that can help.

Ready to choose your Best Accounting Software and Invoice Generators? Here's a breakdown of our complete coverage:

Lori Fairbanks
Lori Fairbanks has years of experience writing and editing for both print and online publications. After graduating from Brigham Young University with a Bachelor of Arts in English, she worked as an editor for Creating Keepsakes magazine and then as a freelance writer and editor for a variety of companies, including marketing firms and a medical university. She now writes for Business.com and Business News Daily.