Kaspersky Review
By Business.com Editorial Staff
Last Modified: November 21, 2018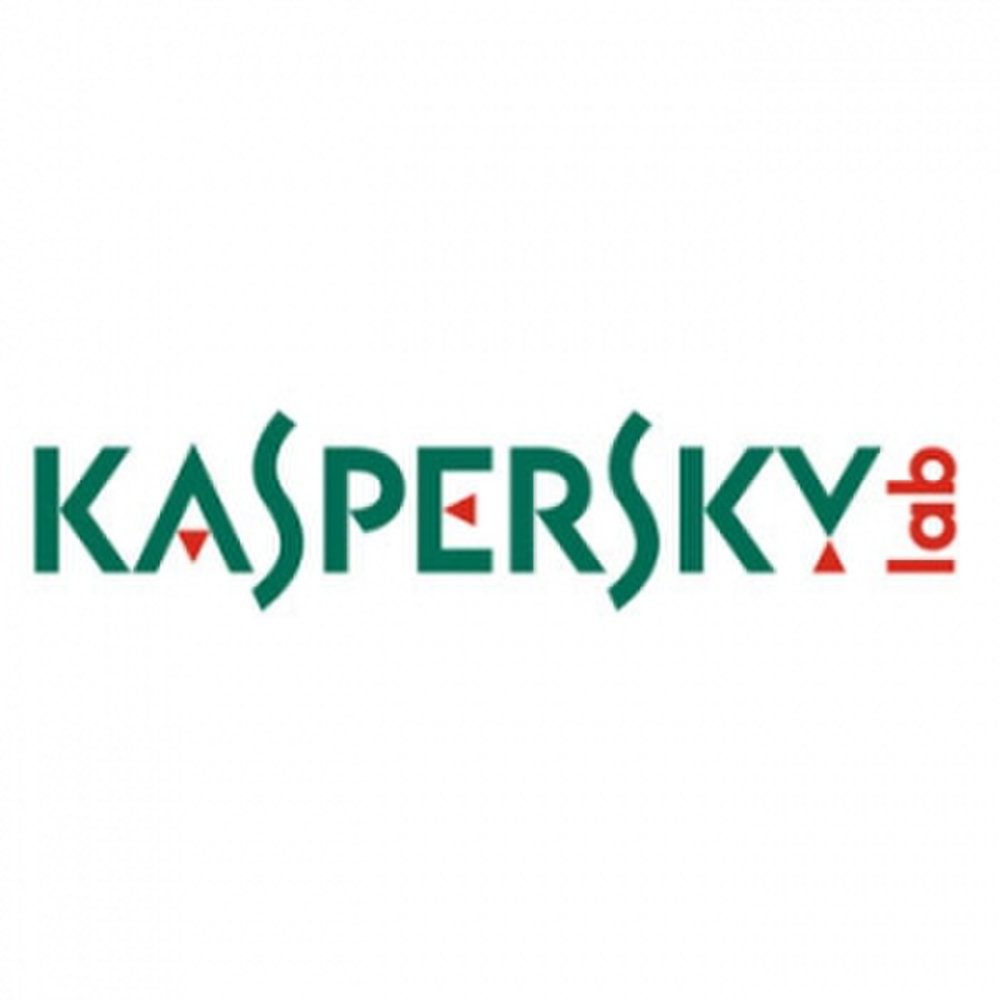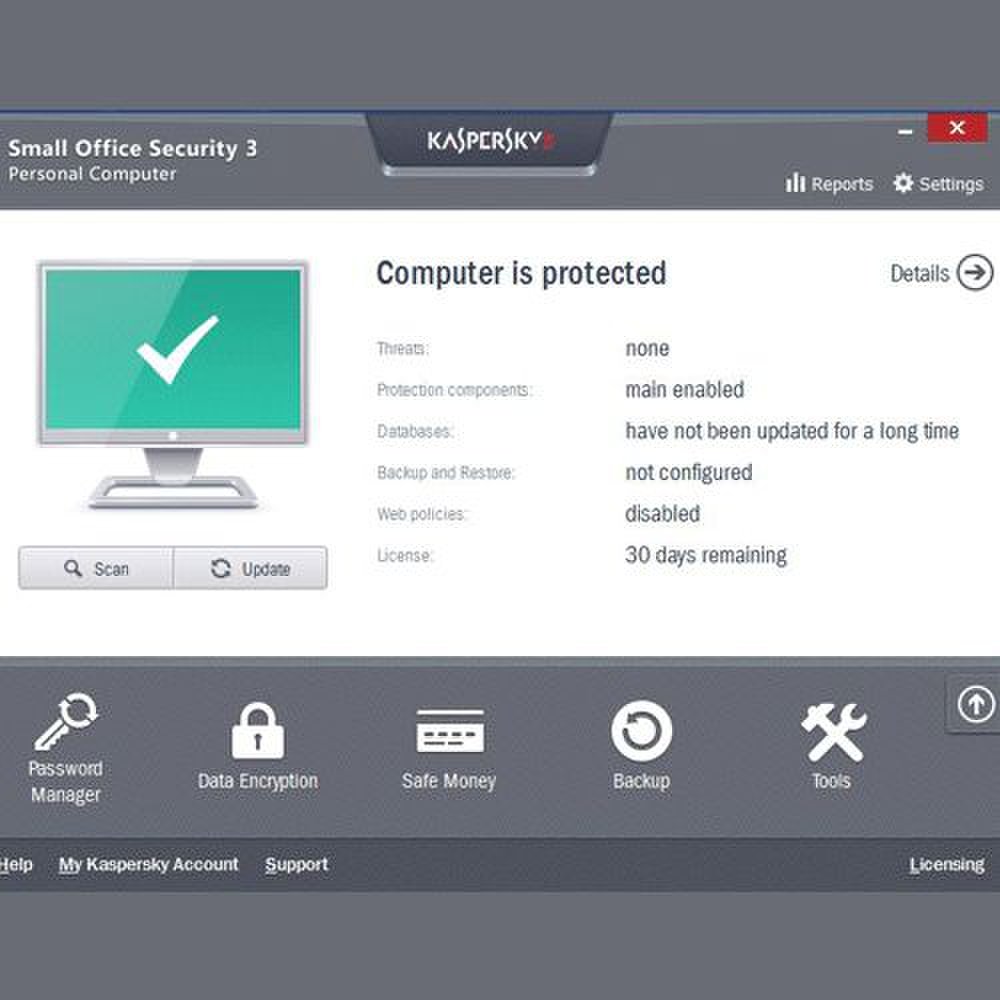 Kaspersky Small Office Security image: With this software, you can access the dashboard, where you can easily view your device's security.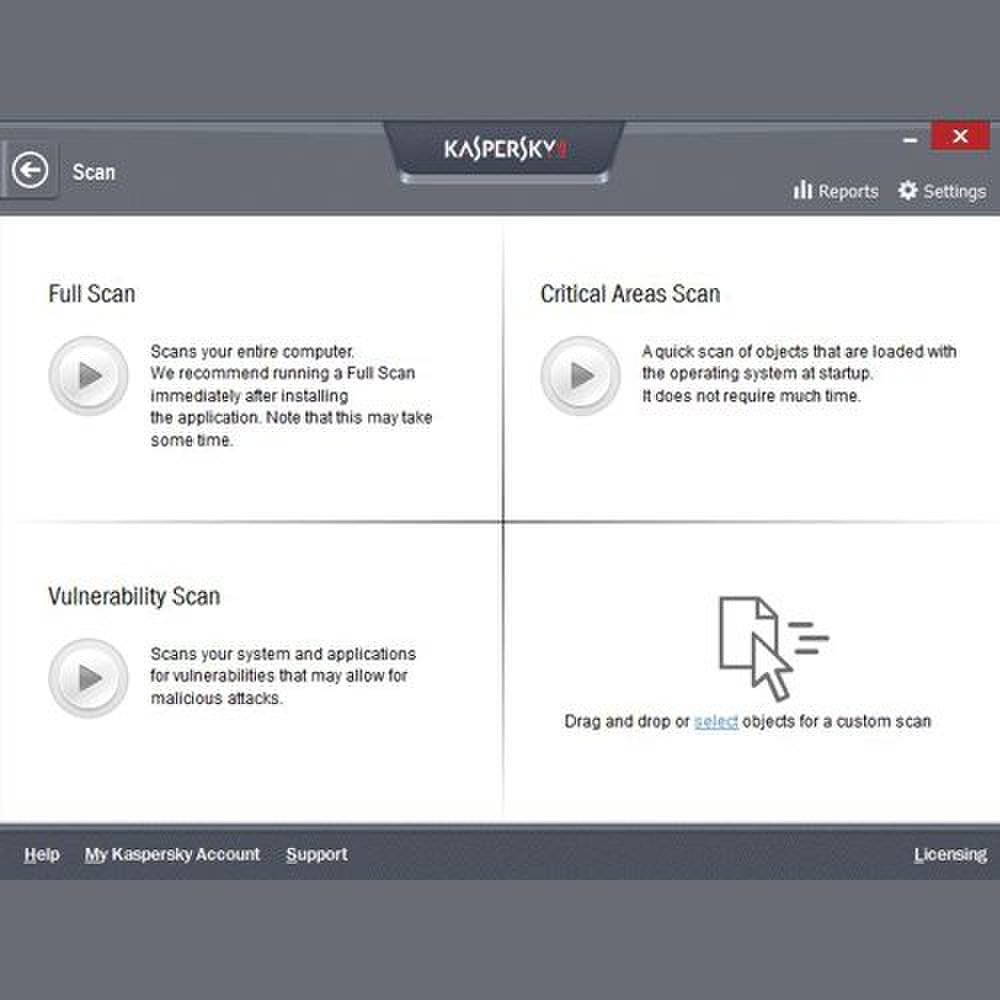 Kaspersky Small Office Security image: You can select multiple scan options or create a customized scan.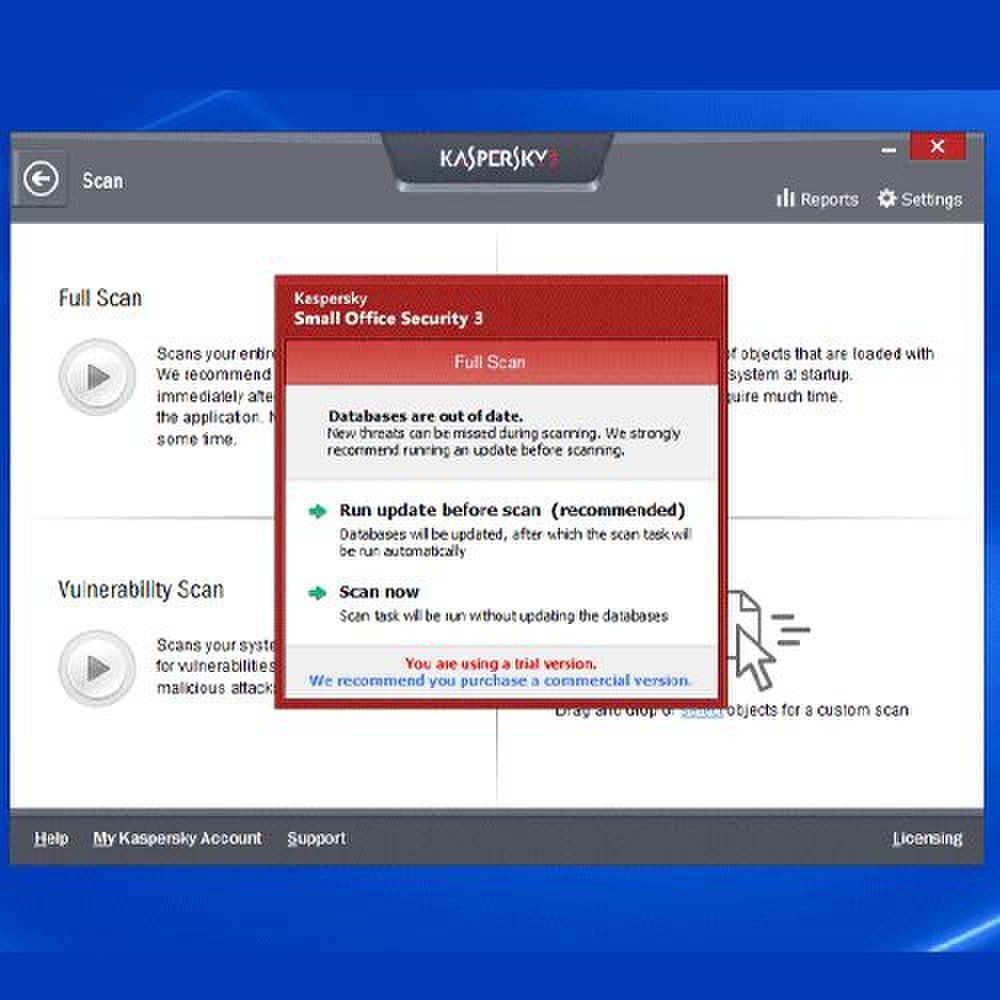 Kaspersky Small Office Security image: Part of Kaspersky's detection of new threats includes prompting users to update their programs, which helps ensure accurate scan results.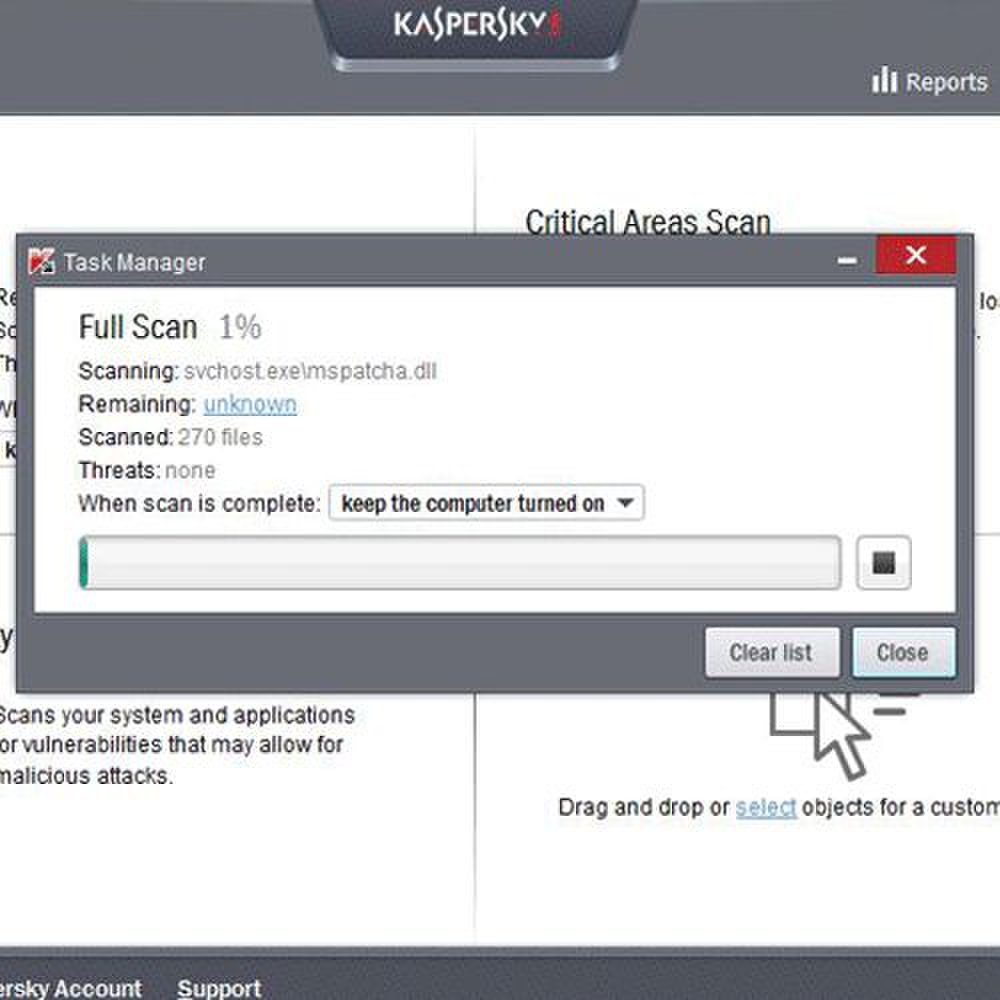 Kaspersky Small Office Security image: The management console gives you real-time updates on scans and network security.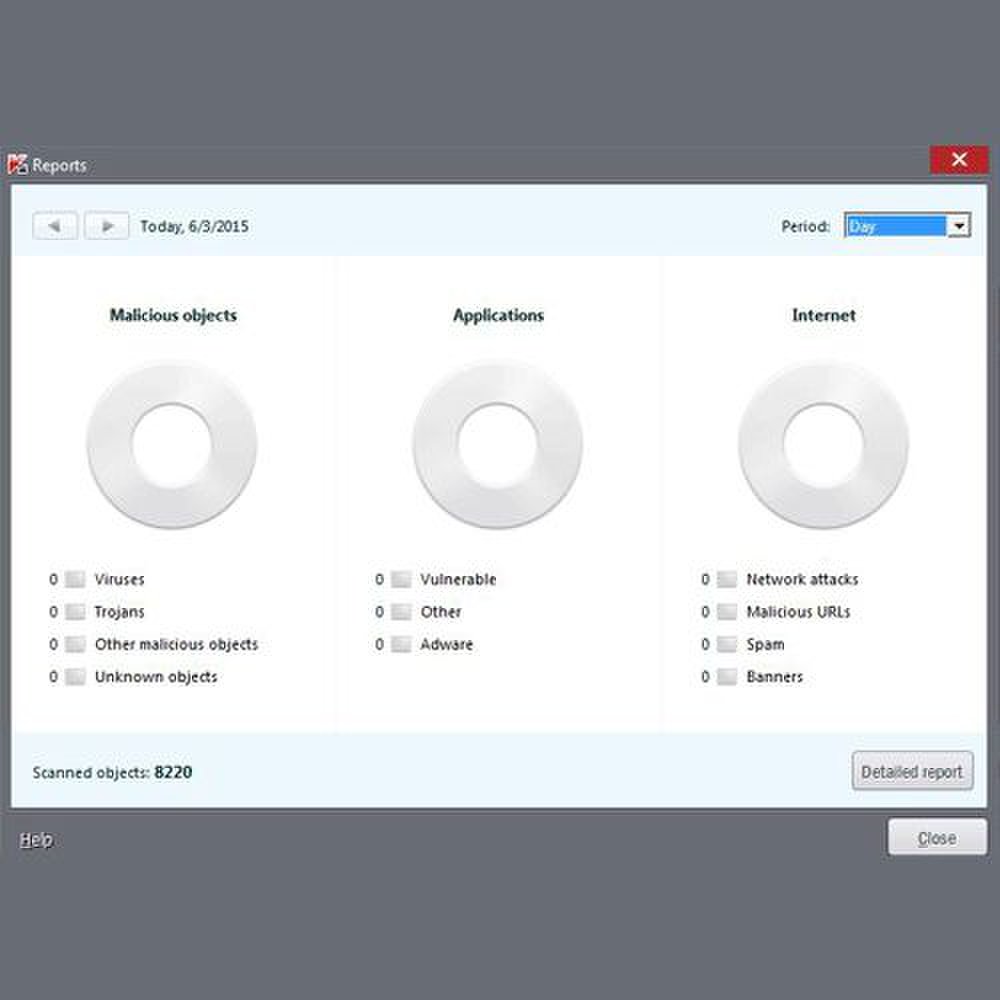 Kaspersky Small Office Security image: Graphics make it easy for the user to determine risks and categorize threats.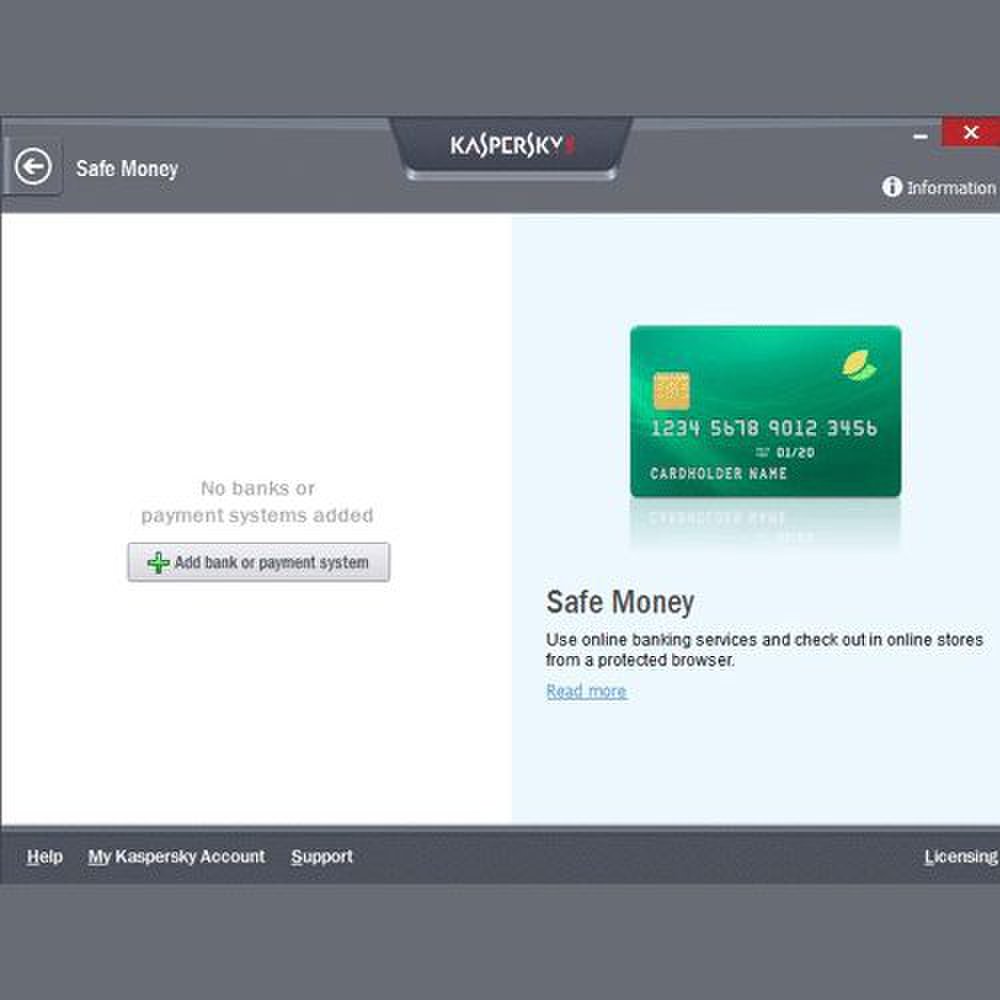 Kaspersky Small Office Security image: Kaspersky offers advanced banking-protection options with Safe Money, a feature where you can add banking information to your dashboard and use a secured Kaspersky browser for all your online banking.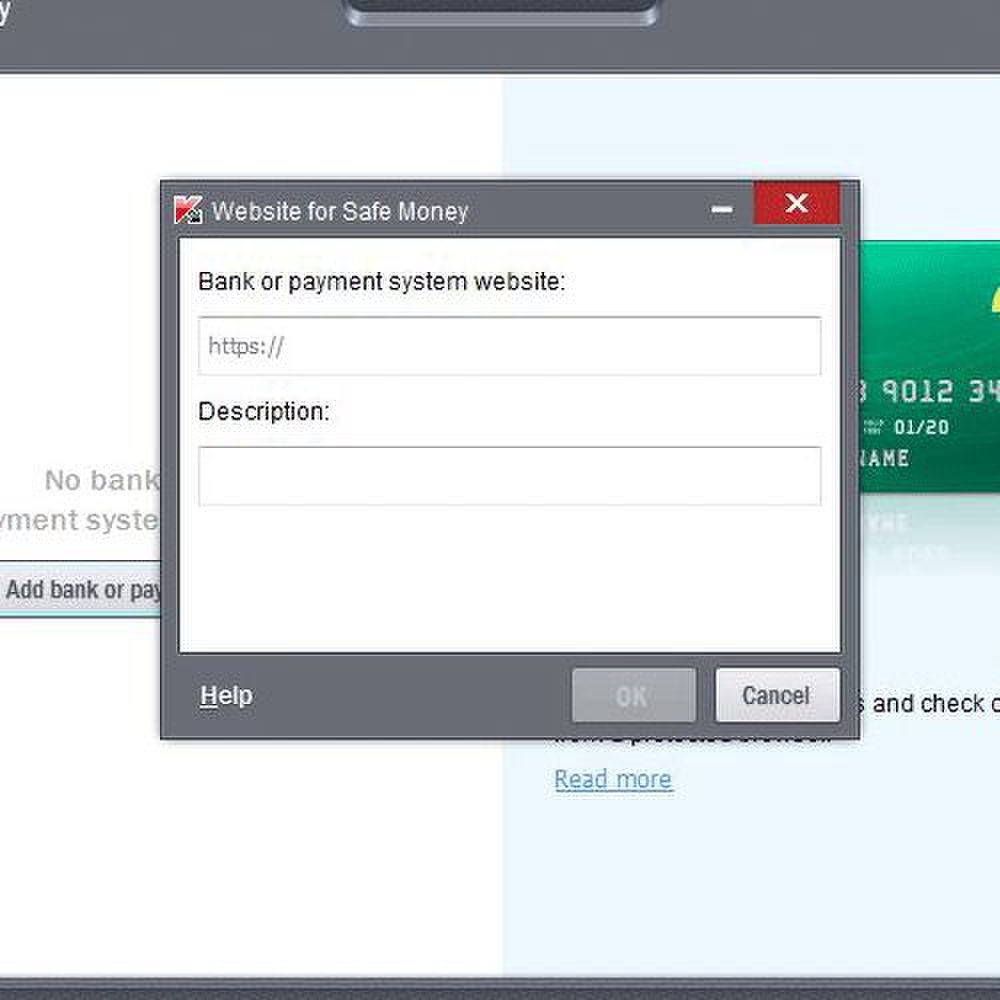 Kaspersky Small Office Security image: Safe Money allows you to enter any banking, investment or financial website you need to protect, such as www.MyBank.com.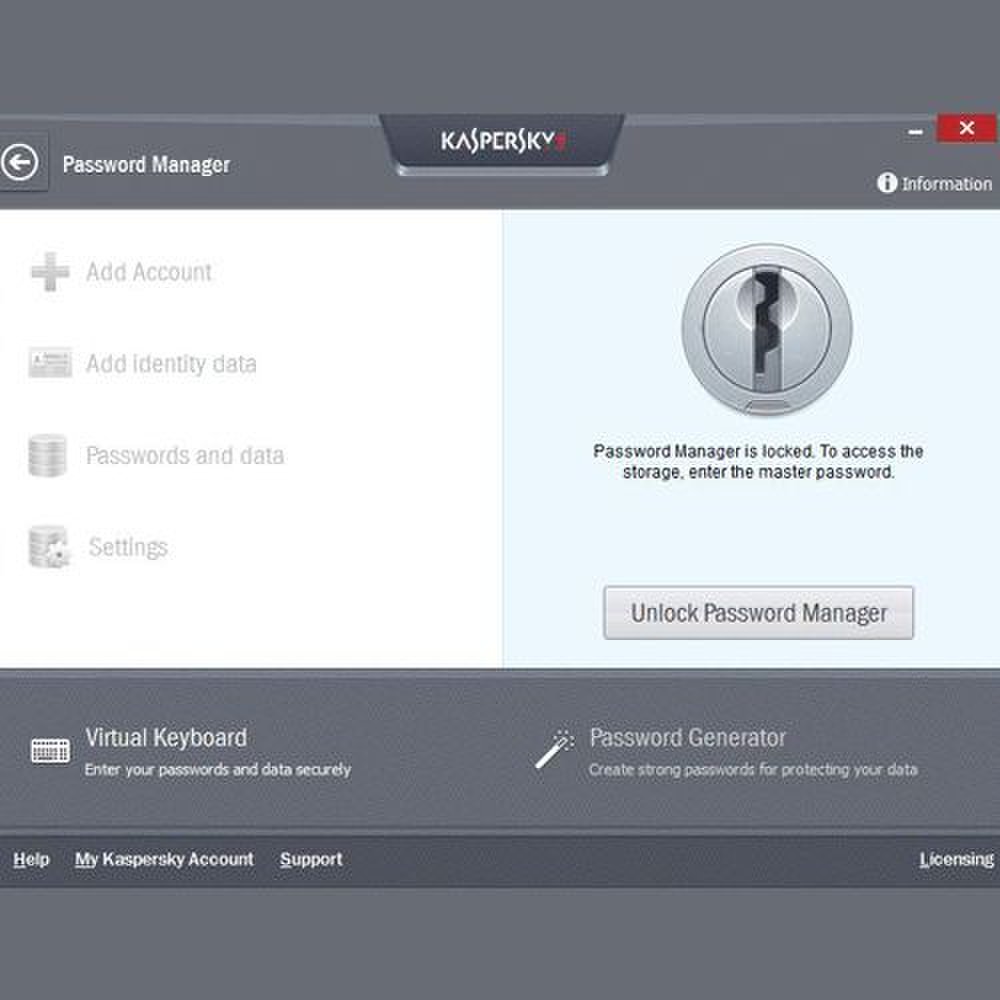 Kaspersky Small Office Security image: Kaspersky has a password manager, which allows you to generate strong passwords and store them in the software so you don't need to type them out.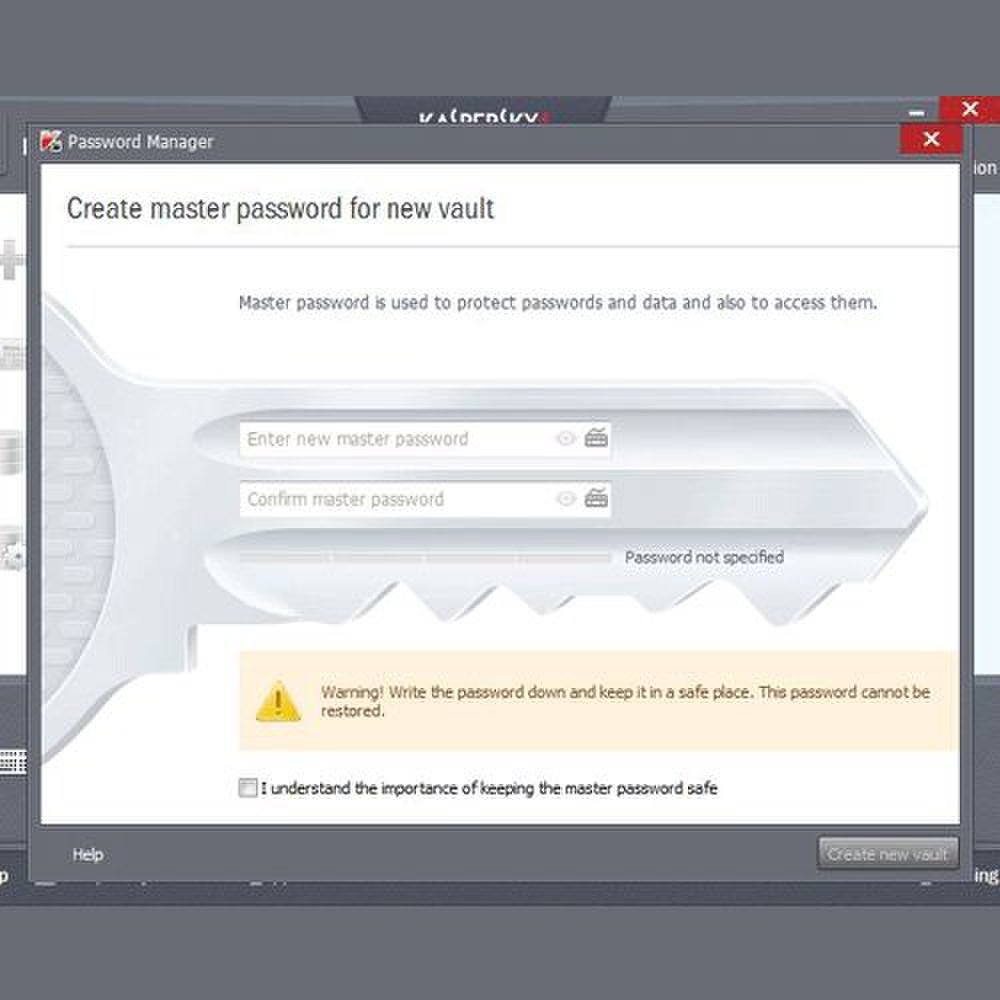 Kaspersky Small Office Security image: In order to access the Password Manager you have to create a master password, which you then need to keep a physical, secured record of.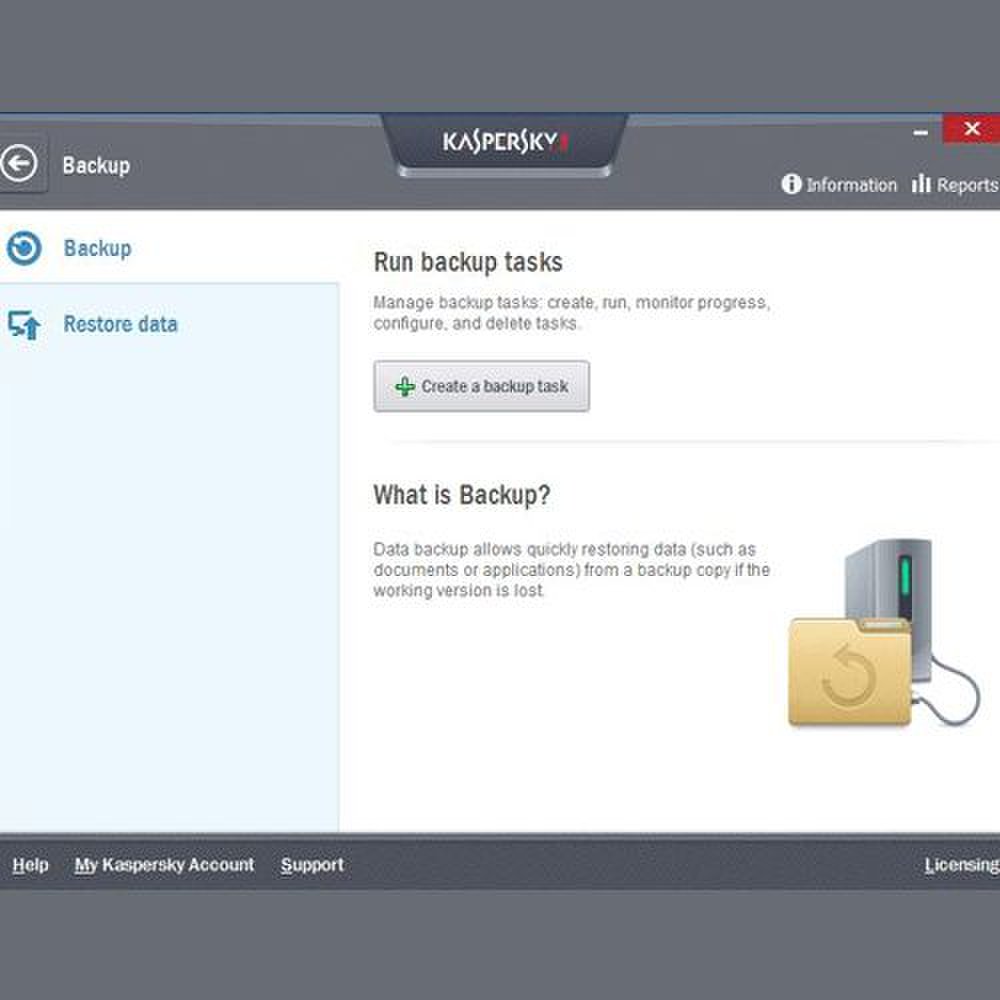 Kaspersky Small Office Security image: You can back up and restore important data using this software, keeping secure files protected in the event of computer threats or damage.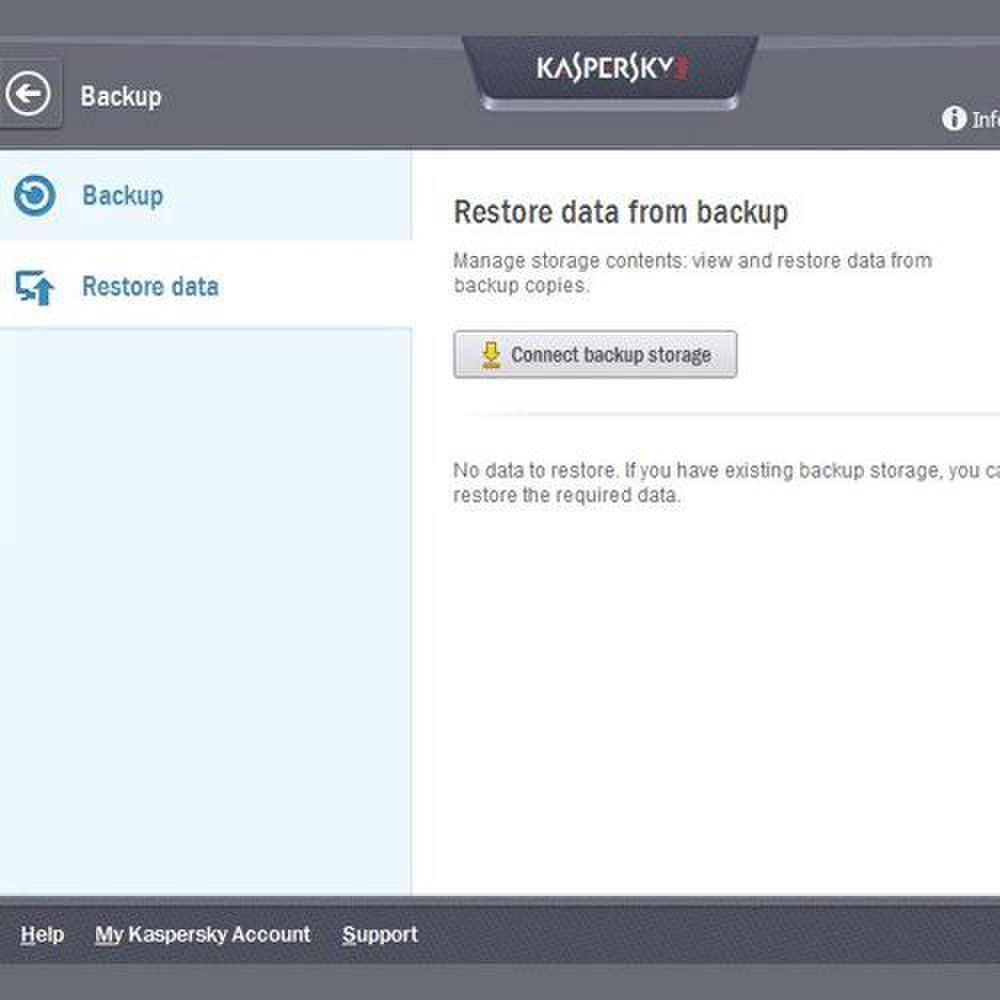 Kaspersky Small Office Security image: Easily restore your backed-up data using the management dashboard.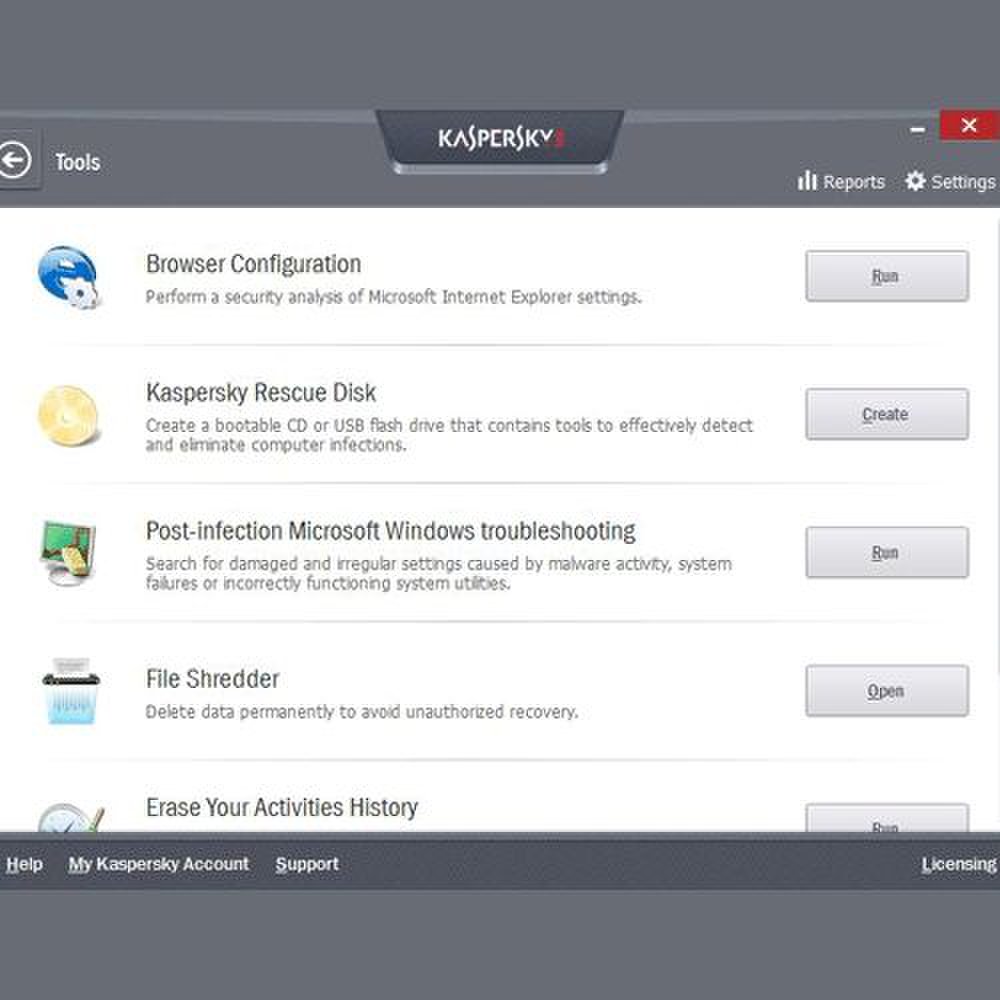 Kaspersky Small Office Security image: The management dashboard is easy enough for someone with little to no IT knowledge to configure and use, with easy icons and clear indicators.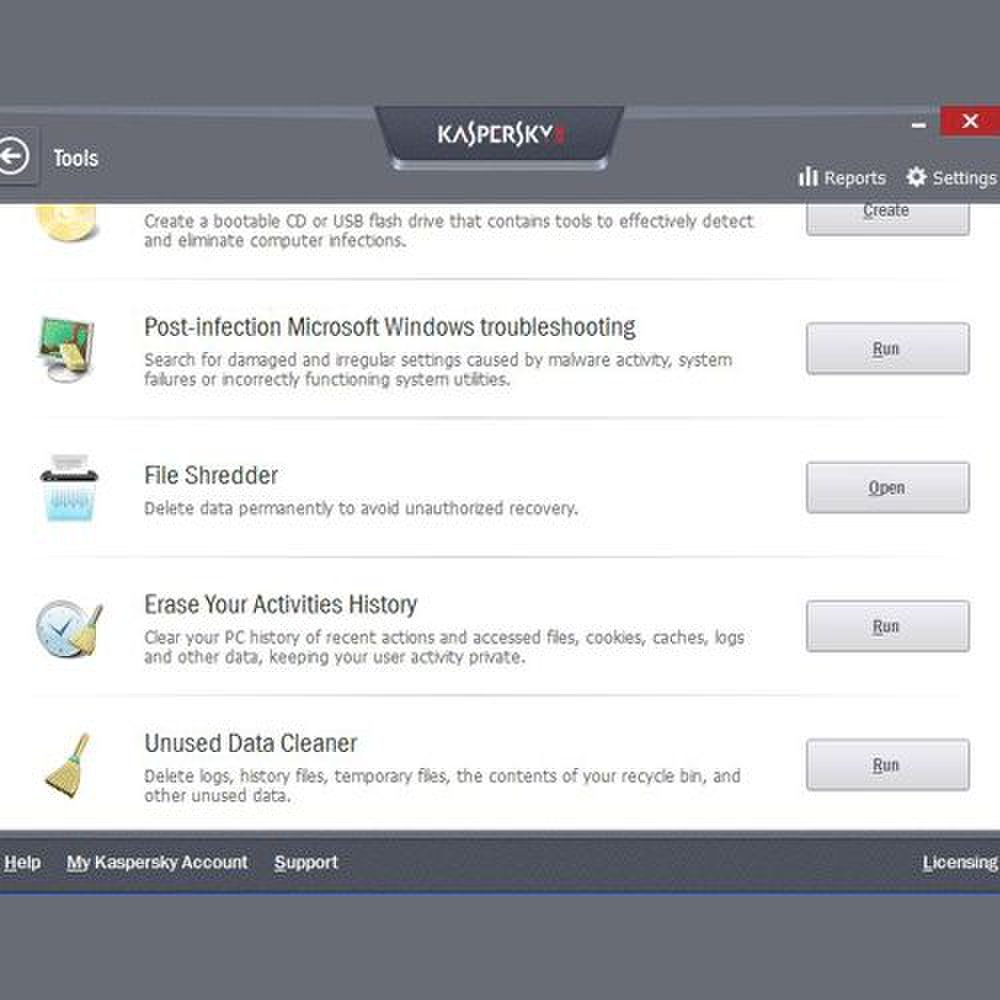 Kaspersky Small Office Security image: The software has a file shredder feature that permanently erases data you don't want recovered.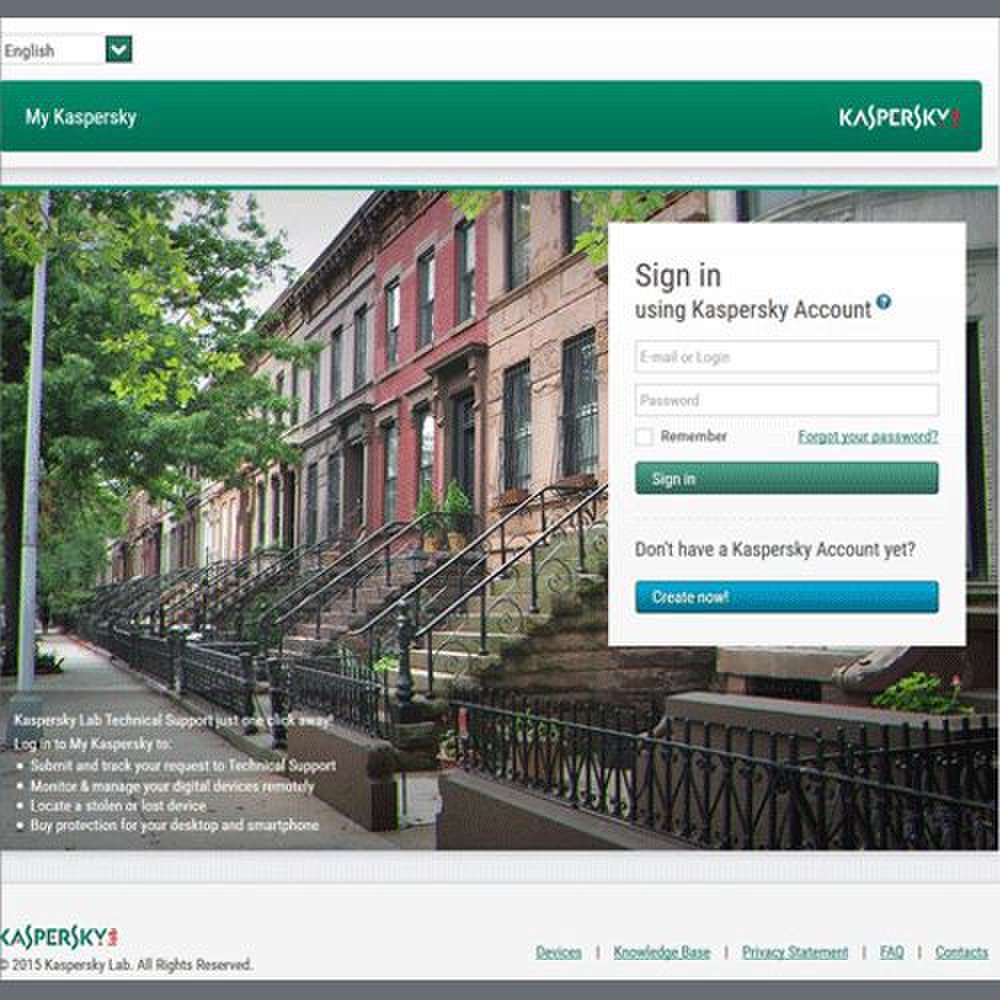 Kaspersky Small Office Security image: You can also log in to a personal web account from the Kaspersky website.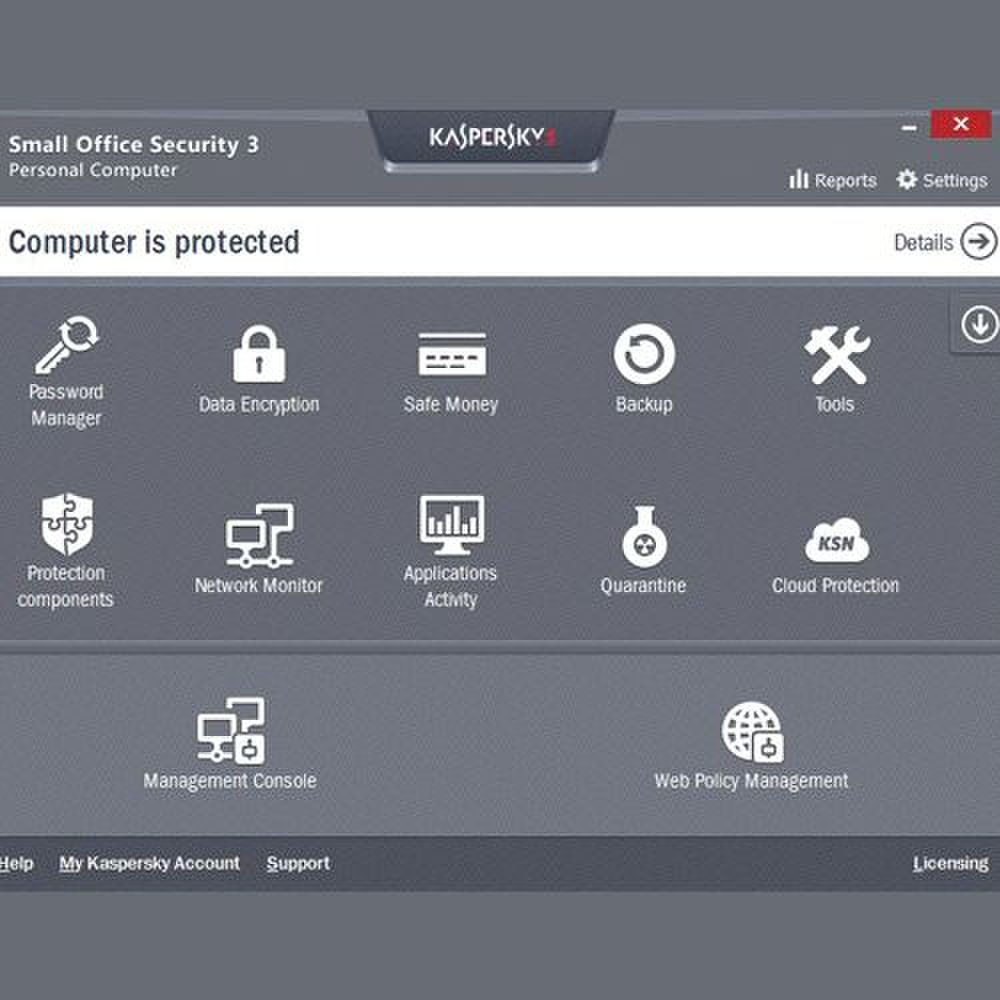 Kaspersky Small Office Security image: Kaspersky's management console is extremely user-friendly, so you don't need dedicated IT support to manage your network.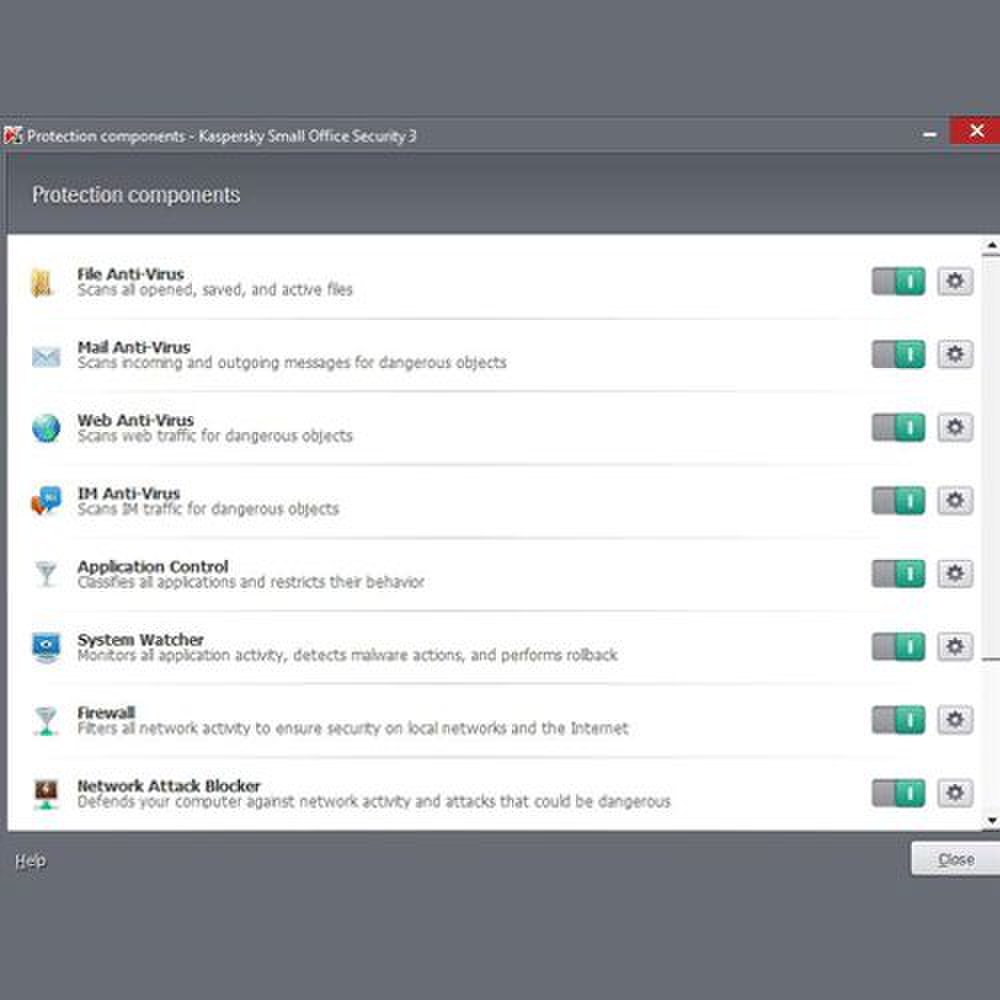 Kaspersky Small Office Security image: You can turn security elements on or off depending on your specific business needs.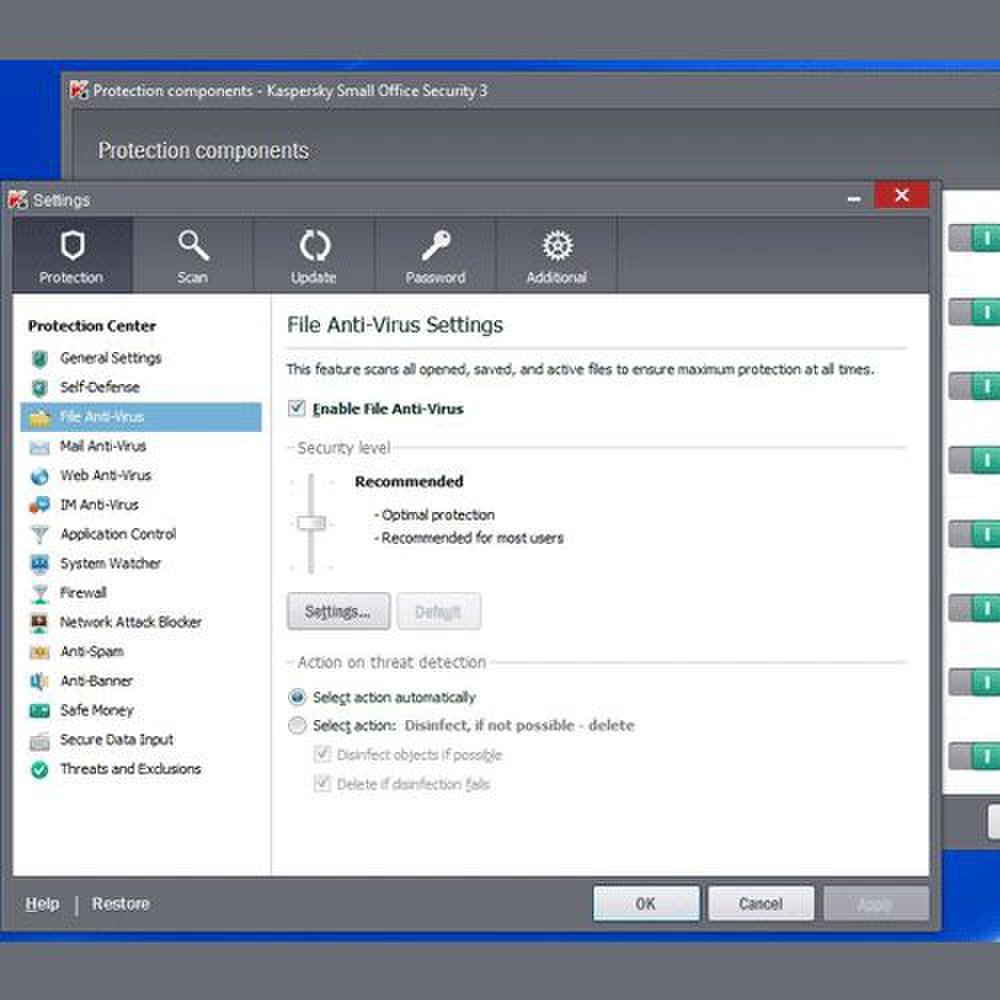 Kaspersky Small Office Security image: You can see from the panel on the left that this software offers detailed security elements like file scanning and IM checking.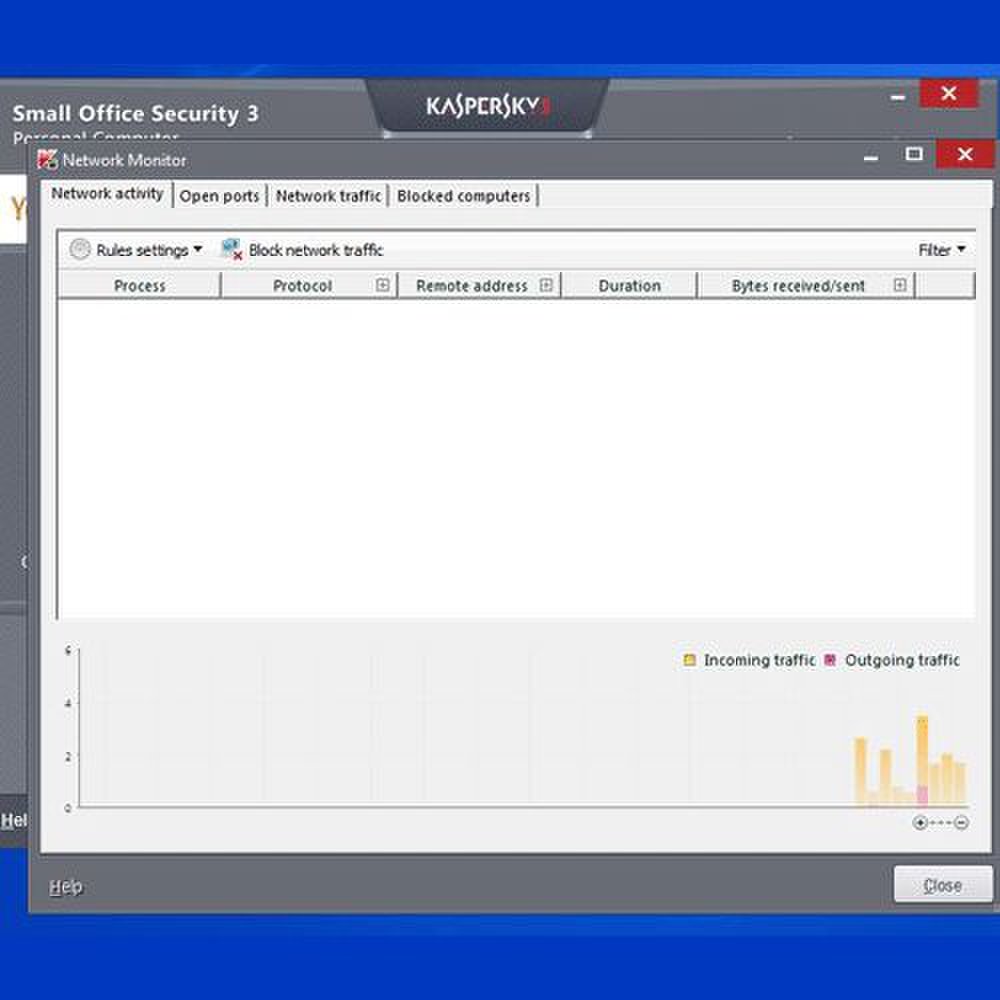 Kaspersky Small Office Security image: You can also monitor your network traffic in real time using the monitoring graphics featured in the software.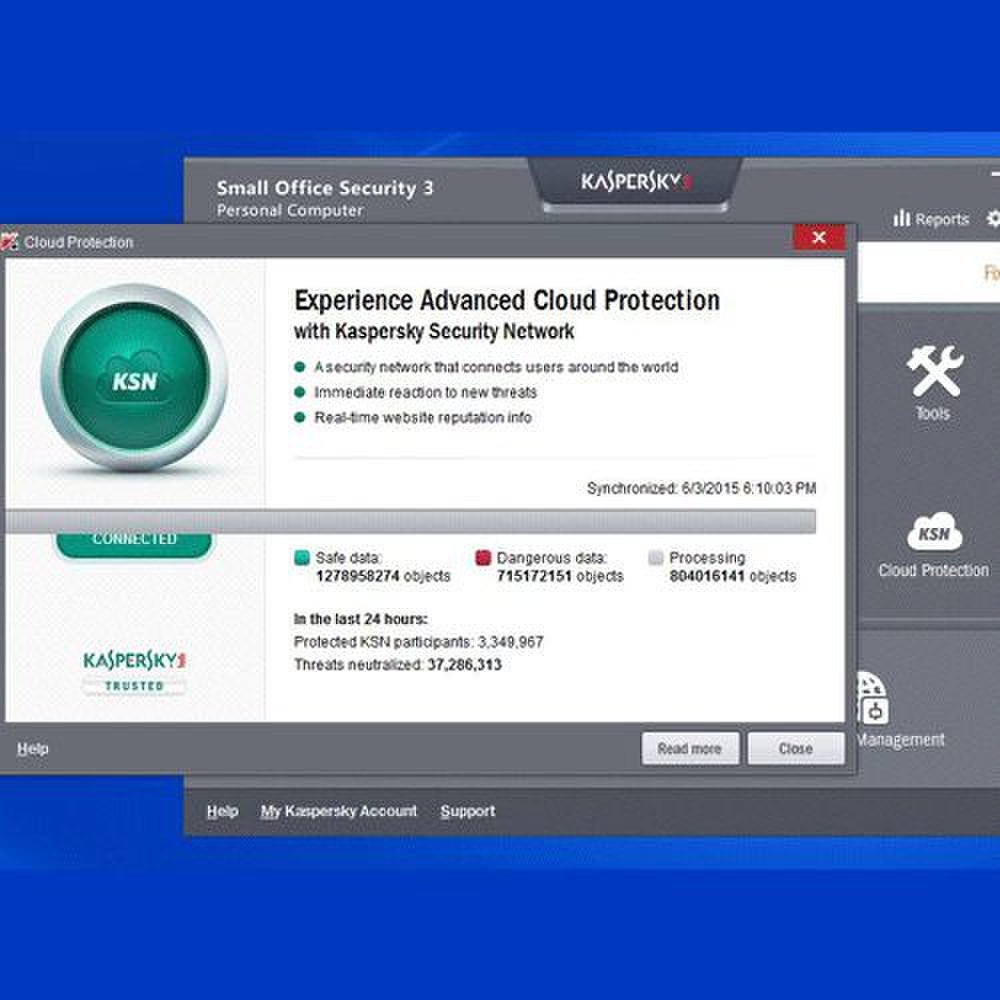 Kaspersky Small Office Security image: Hosting this software in the cloud makes it extremely easy to use. In our tests, installation took a matter of minutes with no complications.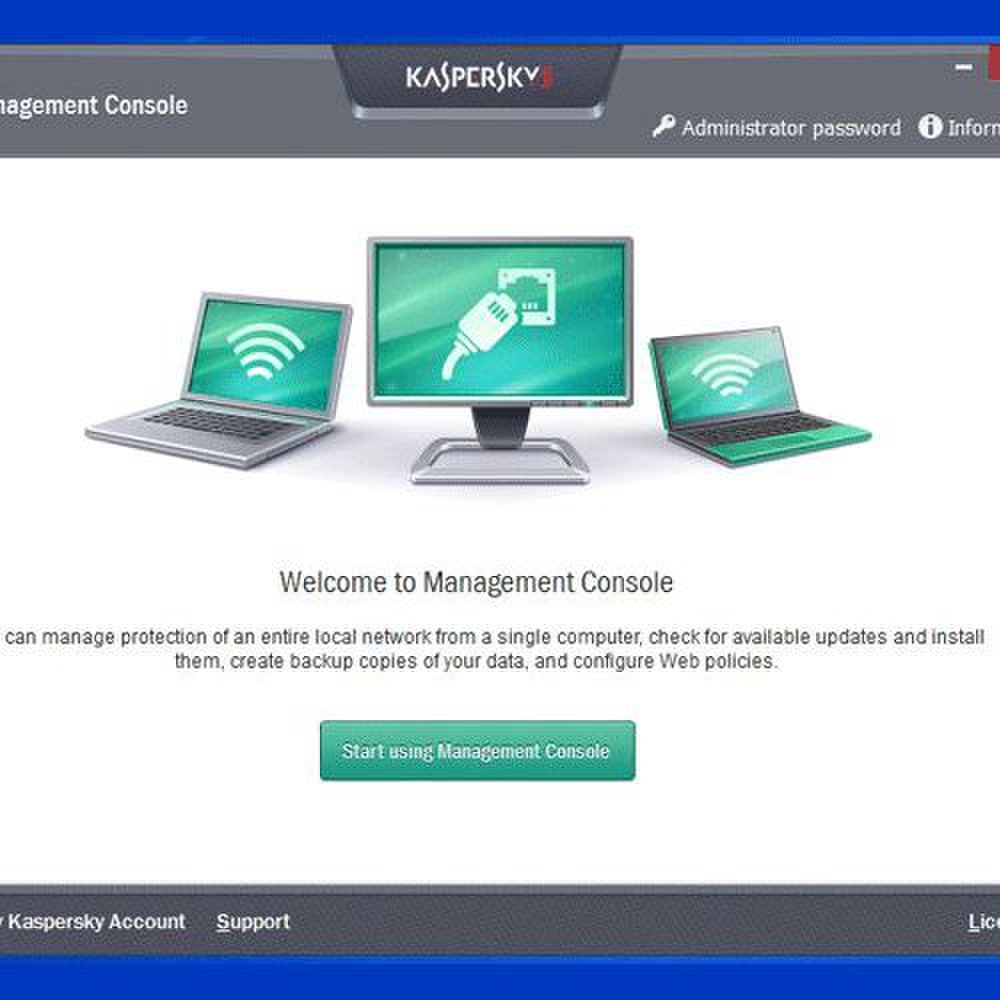 Kaspersky Small Office Security image: Using the management console, you can control everything from a single device to multiple ones, making it quick and easy to manage all your devices.
In our research and testing, Small Office Security 4.0 from Kaspersky was, hands down, the number one product. There's something to be said for a product that makes antivirus software exciting. This product has everything you could need in antivirus software and goes well beyond standard features, with specific security elements that push it ahead of other antivirus software products.
Kaspersky has perfect scores across the board from AV-TEST, an independent testing organization that evaluates the protection, accuracy, and efficiency of antivirus and security software. Kaspersky scores 100 percent in protection, meaning out of the thousands of malware attacks it was subjected to, the software blocked everyone and equally blocked new threats called zero-day attacks. Blocking zero-day attacks is considerably harder, but Kaspersky did so without any flaws.

It also scored 100 percent in usability, which determines the software's accuracy and false-positive responses. Kaspersky did not deliver false positives and accurately detected and blocked malware without misidentifying harmless applications.
The software also had a perfect score in performance, meaning it did not slow down a computer's resources or speed. In addition to performance, Kaspersky outperforms the competition with easy-to-install software. Installation took a matter of minutes, and we had zero complications.
Kaspersky blows away the competition with its advanced security features, some entirely unique to this product compared to other antivirus software we reviewed. Whereas other brands require you to bundle or purchase alternative software if you want added features, Kaspersky offers them in one all-inclusive product. Security features with this antivirus software include internet and email protection, which allow you to block spam and phishing attacks as well as web content based on categories like social media or entertainment-streaming services.
Another standard feature in many of the best antivirus software, also included with Kaspersky, is a firewall, which monitors inbound and outbound traffic. Think of a firewall like a traffic cop directing traffic: The firewall chooses which traffic is safe to enter your network and which is safe to exit. Small Office Security offers several more features such as remote-device detection, anti-theft and a file shredder, which certainly make it stand out from the competition.
The advanced components that really make Kaspersky stand out include real-world solutions to emerging security issues, such as password hacking, identify theft and data loss. The software has a feature called Safe Money, which allows you to store websites that involve finances or transactions in the management console. Kaspersky will then open these sites in a secured browser, reducing the risk of identity theft or financial compromise.
A password manager allows you to store your passwords with the software, having it autofill your logins or type out your passwords on a virtual keyboard, meaning you would use your mouse to click the keys instead of actually typing them into a physical keyboard. This feature also lets you store personal information like your Social Security number, so you never need to type them out and risk having your information compromised. You can also use the software to generate strong passwords. Changing and updating your passwords frequently is a crucial element to your online security, and this feature makes it especially easy to keep up with your security without requiring you to memorize dozens of passwords.
Another advanced feature is the backup and restoration option. This feature lets you upload files you want to remain secure into the Kaspersky online portal, like a virtual safe. If your device crashes or becomes infected with malware, you can restore your most important files by accessing the web portal from any internet-enabled device.
The one downside of this software is that it lacks device-location services, meaning it cannot locate your phone or tablet in the event it's lost or stolen. However, the software offers anti-theft protection, which can lock or wipe your lost device, ensuring no one can access your information without your consent.
What good is software if you can't figure out how to use it? Kaspersky makes it exceptionally easy to use their product. You can choose from on-premises or cloud-based hosting. It also has a web portal that notifies you of any security threats and gives you controlled access to the program's security features. From the online management dashboard, you can give access to specific employees, set up security policies and configure your settings, such as choosing which web content you want to filter. The management console makes it easy to view your security status at a glance by using informative graphics and a clean user interface.
Kaspersky offers excellent help and support options for small business antivirus software. You can reach a representative through live chat and email. You can also call and speak to customer service, sales or technical support. They're available 24/7, so if for some reason, you need to speak to a technician at 2 a.m., you can. Help and support features are important for many small business users, as your business may not have dedicated IT resources. Luckily, Kaspersky is very user friendly and low maintenance.

Kaspersky Small Office Security 4.0 has it all – the best protection, performance and the most influential security measures available with simplified management. This antivirus software supports the most common platforms, including Windows, Mac and mobile devices all while offering constant support options for your small business.

Ready to choose your The Best Internet Security and Antivirus Software of 2019? Here's a breakdown of our complete coverage:
Business.com Editorial Staff
The purpose of our community is to connect small business owners with experienced industry experts who can address their questions, offer direction, and share best practices. We are always looking for fresh perspectives to join our contributor program. If you're an expert working in your field – whether as an employee, entrepreneur, or consultant – we'd love to help you share your voice with our readers and the Business.com community. We work hard to only publish high-quality and relevant content to our small business audience. To help us ensure you are the right fit, we ask that you take the time to complete a short application: https://www.business.com/contributor/apply/ We can't wait to hear what you have to say!