Key Ring Review
Key Ring is a popular mobile wallet designed for shoppers who want to maximize their loyalty perks without having to carry around a stack of cards in their wallets. It runs on both Apple and Android phones and has more than 12 million users. You can use it to store your membership and loyalty cards, create and share shopping lists, and find deals at your favorite stores. The electronic wallet can also hold your gift cards. However, this mobile wallet doesn't hold your debit or credit cards.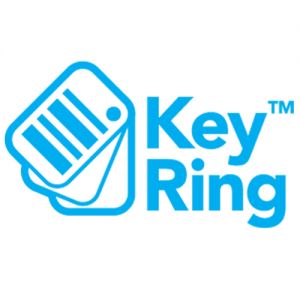 The digital wallet uses barcode technology and uses your phone's camera as a barcode scanner that you can use to upload the data from your barcoded cards to the app. When you're checking out at the store and need to present a card, the app displays a barcode on your screen that store clerks can scan.
If your family members also install Key Ring, you can choose to share select loyalty cards with them in order to maximize your perks. You can even share a Key Ring account with another user, such as a spouse, if you both have the mobile wallet app installed and you want to share all of your loyalty cards with them.
Key Ring gives you access to coupons from more than 13,000 brands and retailers as well as weekly sales circulars from more than 170 retailers. When viewing the circulars, you can select items to add to your shopping list. You can follow stores that you don't have loyalty cards for. The electronic wallet also offers a free prescription savings plan that can help you save money.
You can create multiple shopping lists and share them with family members or friends. This mobile wallet's shopping lists have real-time syncing, which can be useful if someone adds an item to the list while you're still at the store. It also allows you to add photos of the products on your shopping list, which can help you make sure that you pick up the exact item you need.
Although Key Ring doesn't hold your credit and debit cards or allow you to tap to pay at the register, it's a useful, shareable mobile wallet. You can use it to organize and store your loyalty and membership cards, find savings at your favorite stores, and save money with coupons.
Image Credit: Getty Images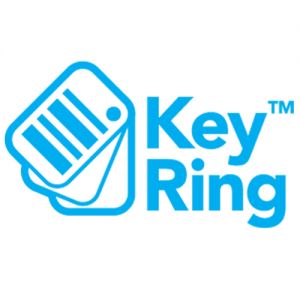 business.com editorial staff
business.com Member
The purpose of our community is to connect small business owners with experienced industry experts who can address their questions, offer direction, and share best practices.