Linga POS Review

Linga, formerly Benseron Hospitality, calls its iPad restaurant point-of-sale system the world's first rOS (restaurant operating system). It can be used by all types of food and beverage businesses, including table-service restaurants, cafes, coffee shops, bakeries, bars, food trucks, pizzerias and franchises. Establishments of all sizes can use Linga, from those that are very small with one location and a single register to large chains with multiple registers at each location. This Naples, Florida, company works with restaurants in more than 65 countries and supports more than 30 languages.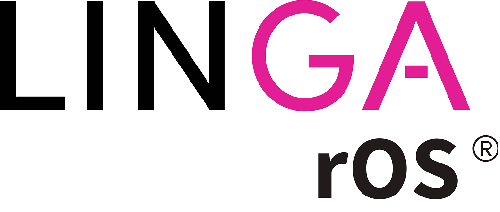 Linga POS
The Verdict
Linga POS is our pick as the best iPad POS system for quick-serve restaurants. It has flexible terms, affordable subscription rates and a strong selection of features.
Visit our best picks page to see all of our recommendations for restaurant POS systems. 
We selected Linga POS as the best iPad POS for quick-service restaurants because it has a strong feature set with innovative options well suited to this business type, like self-service kiosks, internet of things integrations (Nest cameras and thermostat) and Wi-Fi for guests. Even though it no longer offers a free plan, it continues to be one of the more affordable iPad restaurant POS systems because its plans are less expensive than competitors with similar feature sets. All plans give you the choice of month-to-month or annual subscriptions, and it works with third-party hardware and all major credit card processors, so you can comparison shop or use what you already have. 
Linga POS Pricing and Terms
The company has transparent pricing, so you can easily see what you can expect to pay and determine if it's within your budget before you spend time on the phone or attend a demo. Its website clearly displays its monthly and annual subscription rates for its cloud POS software, and provides a helpful feature comparison chart so you can see which features are included with each plan. It also posts the prices for its add-on services and hardware. 
POS Software
Linga offers four plans – all can be paid either monthly or annually – and you can add an unlimited number of users and products to the system. You can also add an unlimited number of registers, though pricing is per register, so additional ones will cost extra. If you need a custom solution, you can contact the company for a quote. 
One thing to be aware of is that the company charges an implementation fee, which will increase your startup costs significantly, so you'll want to plan ahead for that expense. 
The company offers demos and a 14-day free trial to help you decide if Linga POS is the right POS solution for your restaurant. Here's an overview of Linga's costs. 
The Basic plan costs $19.99 per month, per register (billed annually) or $39.99 if you pay monthly. It's best suited to counter- or quick-service restaurants.
The Pro plan costs $49.99 per month, per register (billed annually) or $69.99 if you pay monthly. It's a good choice for most other types of restaurants, including full-service, as it includes table management and inventory tools.
The Enterprise plan costs $89.99 per month, per register (billed annually) or $109.99 if you pay monthly. This is the plan you'll need if you have multiple locations.
Pricing for the Linga One plan isn't posted, so you'll need to call the company for a quote. It's designed for restaurants that need three or more registers, and in addition to the Pro plan features, it includes multiple add-ons, including online ordering, caller ID and reservation management. 
You can enhance your POS system with a variety of add-ons, though some require you to subscribe to the Pro plan first. Several other POS companies offer add-ons, but Linga POS is more upfront about them than most, posting what they are and how much they cost on its website. 
All add-on pricing is per month, based on annual billing. 
Caller ID costs $5.99 per site.
A customer display costs $9.99 per station.
Linga KDS costs $19.99 per station.
Texting alerts cost $19.99 per site.
Customer loyalty costs $29.99 per site.
Linga Schedules costs $29.99 per site.
A self-order kiosk costs $49.99 per station.
Online ordering costs $59.99 per site.
Waitlist and reservation costs $99.99 per site. 
For quick-service chains and franchises, Linga's Enterprise plan has an add-on to help you manage a central kitchen and warehouse. Call center services are also available. 
Service Fees
Linga offers a variety of support services for implementation, menu programming and training, all of which cost extra. These prices are posted on the company's website, which is admirable, but you have to hunt around a little to find them since they're not on the main pricing page. Rather, you have to go to the Shop page and click on the Support Services tab. 
While most are optional, the New Customer Implementation Package is mandatory, and at $999, it's very expensive. Linga isn't the only restaurant POS provider to charge an implementation fee, but it's higher than what some of its competitors charge. The website says training is also required, but the company representative we spoke with told us that it is included with the implementation package. 
POS Hardware
You can use an iPad, iPad Pro or iPad Mini with Linga POS. In addition to using iPads as registers, you can use them as customer displays and self-serve kiosks. 
You can purchase POS hardware on the company's website, either one piece at a time or bundled. It sells iPads, iPad stands, cash drawers, receipt printers, kitchen printers, scales, barcode readers and supplies like receipt paper rolls. If you already own POS equipment, you may be able to use it with Linga POS, so you'll want to check with the company for compatibility before buying new POS equipment. 
POS Software and Hardware Bundle
Linga POS offers a bundled solution for customers who need both POS software and hardware, though it requires you to sign a lengthy contract. 
The Platform as a Service (PaaS) plan costs $49 per month and has a three-year contract. In addition to the POS software and hardware, it includes software updates, a warranty and 24/7 phone support. 
Features
Linga POS has an impressive feature collection, though the features vary from plan to plan, and some are add-on services that cost extra. If you need specific capabilities, make sure they're in the plan you choose. 
One of Linga POS's unique features is its ability to remotely connect with internet of things devices, such as Nest security cameras, thermostat controls and door locks. Also notable is its multilanguage feature that allows you to assign a language to each user. You can set the kitchen printer to print tickets in another language as well. Both of these features are useful when you have a multilingual staff. Linga supports multiple currencies as well, which can be a plus for restaurants near busy tourist destinations. 
Restaurant Management Features
Linga's app has a good assortment of order management tools. You can add photos of your menu items to the buttons on the register, manage the order in which dishes are served, and set optional and mandatory modifiers for menu items. If a customer has a special request, you can note it on the order. You can also track how long it takes for your customers to receive their orders and for your tables to turn over. When your customers are ready for checks, you can split them evenly, by seat or by item. 
With this iPad restaurant POS system, you can bundle menu items into combos, provide coupons, and offer event- or time-based discounts such as happy hour. You can also manage bar tabs. Tabs are searchable, and you can look up both open and closed tabs using the customer's name, the last four digits of their credit card, or by order number. 
For restaurants that offer delivery service, Linga POS has Delivery Dispatch, a feature that groups delivery orders based on destination and plans the most efficient route for your drivers. 
For restaurants that offer table service, it has table management tools you can use to create a floor plan and see at a glance which tables are open or occupied. It also has a waitlist and reservation add-on that you can use to estimate wait time and text guests when their tables are ready. 
Inventory Management
Linga POS's inventory management tools track your supplies at the ingredient level and allow you to set thresholds for low-stock alerts. The system can manage contact information for your vendors, and allows you to create and email purchase orders directly from the system. 
Reporting
The dashboard displays your transactions, net sales, refunds and other metrics that give you an overview of your restaurant's performance. Sales reports reveal your most and least popular items, and the food cost analysis breaks down how much it costs to make each item on your menu. You can compare your inventory costs from the previous week or month to anticipate how much you need to order. You can also run reports to show you your busy hours so you can optimize your staffing and track labor costs. 
Customer Management
Linga POS has a customer database where you can create customer profiles, and use the information for your marketing efforts and delivery services. You can add names, phone numbers, addresses, email addresses, birthdays, notes and even profile pictures. If you offer customers free Wi-Fi, you can use it to collect customer email addresses, which you can then use to send coupons inviting your customer back for another visit. 
You can use the loyalty add-on to reward your repeat customers. This add-on provides customer analytics to help you understand their purchasing habits. 
Employee Management
Linga POS has role-based permissions that allow you to choose which features and information your employees can access. The software has a built-in time clock, allowing your employees to clock in and out of the system using a PIN. 
Integrations
Linga POS integrates with Nest devices, allowing you to control your restaurant's thermostat, security cameras and door locks remotely. It doesn't post much information on its website about the other third-party applications it integrates with, which include Oracle NetSuite ERP, Givex for gift cards, Zenpepper for white-label online ordering apps, and Mailchimp for email marketing. Using an integration with Shogo, you can connect to popular accounting software like QuickBooks, Xero and Sage One. An API is available if you need custom integrations. 
Additional Considerations
Linga POS now has its own credit card processing service, called Linga Pay. However, it allows you to choose your payment processor from some of the biggest companies in the industry, such as FIS (Worldpay), Fiserv (First Data) and Global Payments (TSYS). Having a selection of processors allows you to shop around for the best rates and terms. 
Email customer support is available on all paid plans, but if you prefer to contact customer service by phone or chat, you'll need the Pro or Enterprise plan. If you experience a software issue, company representatives can, with your permission, remotely connect to your system to resolve it. Or, if you prefer to troubleshoot issues yourself, you can find a knowledgebase with user manuals, release notes and tutorial videos. 
The company provides a variety of support services, though they cost extra. It can provide training and menu programming remotely, or if you need onsite help installing the system, the company can send representatives or select a local company to install the system for you. 
Drawbacks
Though Linga POS's Basic and Pro plans are very affordable for a small business and even its Enterprise plan is comparable to many of its competitors, there are still some costs to watch out for. 
The New Customer Implementation Package that you're required to have is expensive and increases your startup costs dramatically, which may be an issue for many small restaurant owners. However, even with this large upfront expense, it's still a better option than the three-year contract that many of Linga's competitors require. 
Another thing to carefully consider pricewise are the add-ons. There are a lot of great options to choose from, but each adds an extra monthly cost, so this system can get expensive if you need a lot of advanced features and start piling on the add-on services. 
Editor's note: Looking for the right POS system for your business? Fill out the below questionnaire to have our vendor partners contact you about your needs.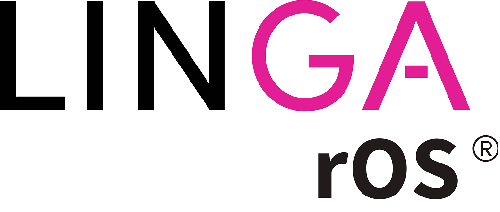 Linga POS
The Verdict
Linga POS is our pick as the best iPad POS system for quick-serve restaurants. It has flexible terms, affordable subscription rates and a strong selection of features.

Lori Fairbanks
business.com Staff
Lori Fairbanks is a writer and editor for business.com and Business News Daily who has written about financial services for small businesses for more than seven years. Lori has spent hundreds of hours researching, analyzing and choosing the best options for critical financial-related small business services, including credit card processing services, point-of-sale (POS) systems and employee retirement plans. Lori's publishing experience is extensive, having worked as a magazine editor and then as a freelance writer and editor for a variety of companies.