LivePlan Review
The goals you've established for your new or growing business will determine what type of business plan you need. LivePlan helps you create business plans ranging from start-up to strategic marketing to funding plans. If you're not sure what type of plan is best, this program assists you in determining whether you need a funding or an investment plan and then provides templates for each scenario.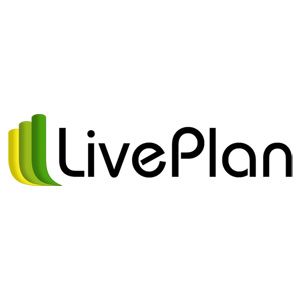 LivePlan
The Verdict
LivePlan is the best choice for writing start-up, investment, growth and marketing plans, because it provides guidance options and research resources for the most accurate industry, market, and financial data.
Once you choose a template, LivePlan is simple to use, allowing you to fill in the blanks with your own company information to fit your own business. If you need something more original, LivePlan has guides to ensure the information you supply is complete and in the correct format.
This software application can also help with determining the feasibility of your proposed business, projecting future success and securing funding.
LivePlan is more than just a mere word processor. It includes many of the top document-creation tools we looked for with business plan software so that each part of your plan is seamless and looks professional. To begin with, you can choose from hundreds of small business plan templates and edit them to fit your own business profile. If using a template isn't your style, this business plan software program has step-by-step guidance included within each section so you can draft it from scratch.
Financial information is a critical portion of any business plan. LivePlan has financial calculators and automatic projection-analysis tools. You can enter your financial information manually or import it directly from your accounting program, such as QuickBooks, and LivePlan will automatically calculate your financial projections for up to five years. This business plan software can also create charts to visually demonstrate your financials and then input them directly into your business plan. There's a "What If" feature that forecasts different scenarios, giving you further input so you can plan for potential market changes.
LivePlan is one of the only business plan software programs we reviewed that allows for team collaboration. This means multiple users, such as your business partner or entire team, can access the business plan and make changes. If you don't want to give others permission to change the business plan, LivePlan has a comments section so others can give suggestions without changing content. You can also receive feedback from fellow LivePlan users on the website's blog. Another nice feature is that your business plan is automatically saved with each change so you don't have to worry about losing any of your work.
However, one feature that is lacking in LivePlan is an organizational chart builder. With all the other important tools that are included, it was a bit of a surprise to learn that this application omitted it. While you can't create an organizational chart within the program itself, LivePlan allows you to upload one created in another program, such as Visio, Excel or PowerPoint
When you are finished writing your business plan, you have the option to save the final document as a Word document or as a PDF. These are the most universal formats and the easiest to share digitally, including as email attachments.
Part of a successful business plan is making sure you've included the most current statistics and marketing benchmarks for your industry. LivePlan gives you access to a variety of industry reports that you can then use to determine market trends and competitive niches to implement as part of your business plan, including access to the North American Industry Classification System. Other publications are available for you to search with wide-ranging topics, including common business mistakes to avoid, employee training guides and funding identification for your business idea.
LivePlan has created in-depth and informative video tutorials that cover each section of your business plan. The video series, presented by Tim Berry, an internationally renowned entrepreneur, outlines the importance and purpose of including specific details in your business plan, why banks and investors look for this information, and how it is used to determine the value of your business for funding purposes.
LivePlan has several sample plans to help you see what a finished business plan looks like before creating your own. Unlike other solutions that have sample plans available on their websites, LivePlan has them within the program itself. You can use these as a template and copy, paste, and edit certain elements within the program.
LivePlan has some of the best customer service options available. You can connect with a support representative through live chat or by telephone. When we emailed customer support, we received a response within two hours. The FAQs section is thorough, and the video tutorials are just as good as having someone sitting right next to you explaining every detail. You can also contact customer service through LivePlan's social media pages, including Facebook, Twitter and Google Plus.
The future of your company depends on the quality of your business plan. LivePlan gives you access to the most up-to-date market analysis and business trends. In addition, it offers step-by-step help and direction on where to find funding, making it the best business plan-writing software application available.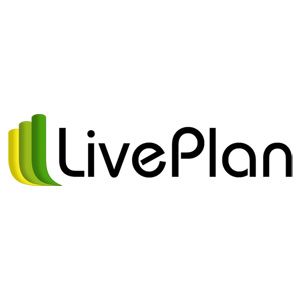 LivePlan
The Verdict
LivePlan is the best choice for writing start-up, investment, growth and marketing plans, because it provides guidance options and research resources for the most accurate industry, market, and financial data.

business.com editorial staff
business.com Member
The purpose of our community is to connect small business owners with experienced industry experts who can address their questions, offer direction, and share best practices.