LoanBuilder Review
LoanBuilder is a subsidiary of PayPal that merged with Swift Capital and a few other alternative lenders to provide business owners with a unique alternative lending experience. Business owners can prequalify and then build their loan with their own terms and rates, depending on the financial stability of the business. It provides an online-first approach to lending, although business owners can also apply for loans over the phone by talking to a LoanBuilder specialist.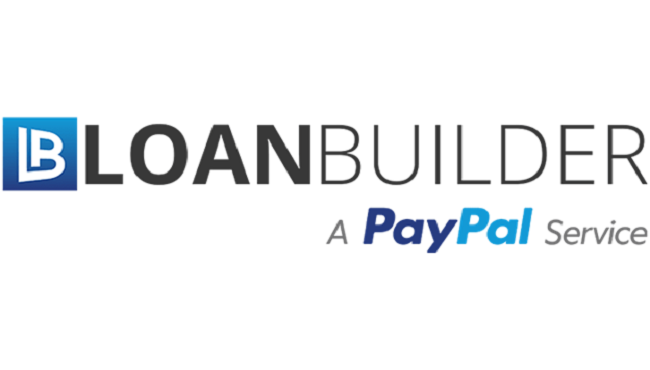 LoanBuilder
The Verdict
LoanBuilder provides a good online platform for businesses to customize their loans. The company's loan offering is compelling, but it's only ideal for short-term loans.
To view all our recommendations for small business financing, visit our best picks page.
The company grants capital that can be used for a variety of lending expenses. The overall loan structure involves a fixed interest fee and limited additional fees. There are a few requirements to get preapproved, but you can go through the process without worrying about your credit score being affected.
Despite LoanBuilder being a subsidiary of PayPal, you don't need a PayPal account to get a loan. The company has a good online reputation and is pretty transparent on its site, providing information about qualifications, the loan process and other frequently asked questions.
Rates and Terms
Individual rates and terms vary based on your business's financial situation and what you select when you build your loan, but the company does provide some general information on its website. It supports long- and short-term loans, and business owners can get reduced fees.
Businesses can apply for loans ranging from $5,000 to $500,000 on terms ranging from 13 to 52 weeks. There are no additional fees for origination or early repayment, but there is a $20 returned item fee. The loan is structured on a fixed interest fee per payment, with payment debited weekly from business checking accounts. This means businesses can automatically pay loans back without worrying about sending payment in. These are standard term loans, as LoanBuilder doesn't provide information on varying loan types like invoice financing, equipment financing or lines of credit.
LoanBuilder's customization is a major draw for using this service, but it also means there aren't many defined rates and terms on its site. The only way to determine if your business will qualify is to take the steps of filling out the online questionnaire. It asks for basic information, but make sure you have your tax ID number read to verify your business's identity. Once you find out if you've prequalified, you can toggle terms and amounts to see what a loan with LoanBuilder will look like for your business. This interactive feature is ideal for business owners who aren't sure what kind of rates they can afford.
Features
In addition to the loan calculator and flexible loans and terms, there are some other features in the LoanBuilder loan process that make it a compelling option. It has flexible qualifications and is a good choice for business owners with questionable credit history. It's also a good option for business owners looking to see what they qualify for without impacting their credit scores.
Loan Process
You can complete the questionnaire either online or over the phone. Initial questions cover basic business information like your address, name, yearly revenue and number of employees. You'll also have to provide your business's tax ID number to verify your business's identity. Once you fill out the questionnaire, you'll find out if you've been preapproved. This process does not affect your credit score, which is good news for any small business.
Terms
LoanBuilder provides flexible terms that can be adjusted to the needs of your business. The general terms are 13 to 52 weeks, which makes LoanBuilder an ideal short-term lending option. Businesses looking for lower rates can select longer terms, while companies that need to get capital and pay it off quickly still have that option.
Qualifications
Specific qualifications vary based on the amount you're looking for, but LoanBuilder provides some baseline requirements on its site. To get a loan, a business must be established for at least nine months and have annual revenue over $42,000. You'll also need a credit score of at least 550. This is on the low end, as some other lenders require scores of 600 or even 650 to qualify for a loan. (The lowest minimum credit score we found was 500, with SBG Funding.) If you meet these qualifications, you can prequalify and view your lending options. Keep in mind that these are baseline requirements, and the company may require other financial benchmarks for larger loans.
Collateral
LoanBuilder requires a personal guarantee for you to secure a loan. The personal guarantee is a legally binding agreement that you will pay back the loan. It functions as collateral, but doesn't act as collateral in the traditional sense – your business or personal assets won't be at risk. LoanBuilder may require additional collateral, depending on your specific loan. At the very least, it's good to know that a personal guarantee is the only required collateral.
Time Until Deposit
LoanBuilder says it can provide funding as soon as the same day. This is really fast funding for small businesses.
Special Documentation
To get a loan with LoanBuilder, you'll have to have your tax ID number ready and be prepared to produce at least four months of recent bank statements. LoanBuilder will likely ask for more documentation; these are just the minimum requirements. You may also have to provide documentation like tax returns, and LoanBuilder will conduct a credit check at some point. This won't happen at the beginning of the process, so you can get a quote without worrying about your credit score being affected.
When to Use This Type of Loan
LoanBuilder's loans are short-term, so businesses can get quick funding and pay the loan back in short time. This is ideal for managing cash flow or covering short-term expenses. These loans are also good for expanding your business, covering payroll, hiring new workers and increasing working capital. If you're looking to finance longer-term purchases, it may be better to go with a different alternative lender, although it doesn't hurt to fill out the questionnaire and see what you qualify for.
Reputation and Customer Service
LoanBuilder and Swift Capital have a great online presence. The company has earned an A+ with the Better Business Bureau and scored 4.6 out of 5 stars in customer reviews on the site. It only has 33 customer complaints. Other review websites also verify that LoanBuilder is a reliable service for small businesses.
Limitations
The only possible limitation we found was that the company's term rates are shorter than most. This is advantageous for businesses looking for quick capital to manage cash flow, but not for businesses looking for long-term funding.
Editor's note: Need a business loan? Click the Compare Quotes button below to have our sister site Buyer Zone connect you with vendors that can help.
Image Credit: Dutko / Getty Images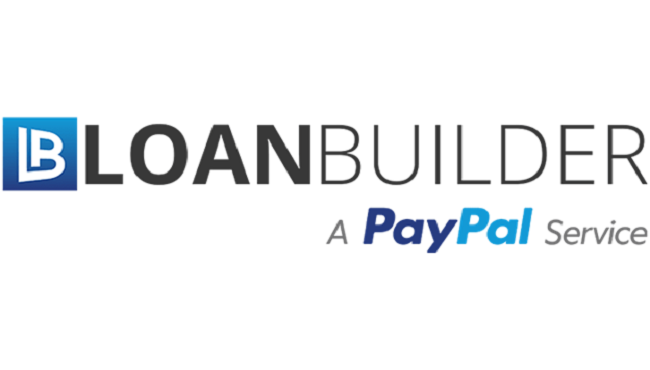 LoanBuilder
The Verdict
LoanBuilder provides a good online platform for businesses to customize their loans. The company's loan offering is compelling, but it's only ideal for short-term loans.

Matt D'Angelo
business.com Contributing Writer
I've worked for newspapers, magazines and various online platforms as both a writer and copy editor. Currently, I am a freelance writer living in NYC. I cover various small business topics, including technology, financing and marketing on business.com and Business News Daily.