LogMeIn Review
By Business.com Editorial Staff
Last Modified: November 26, 2018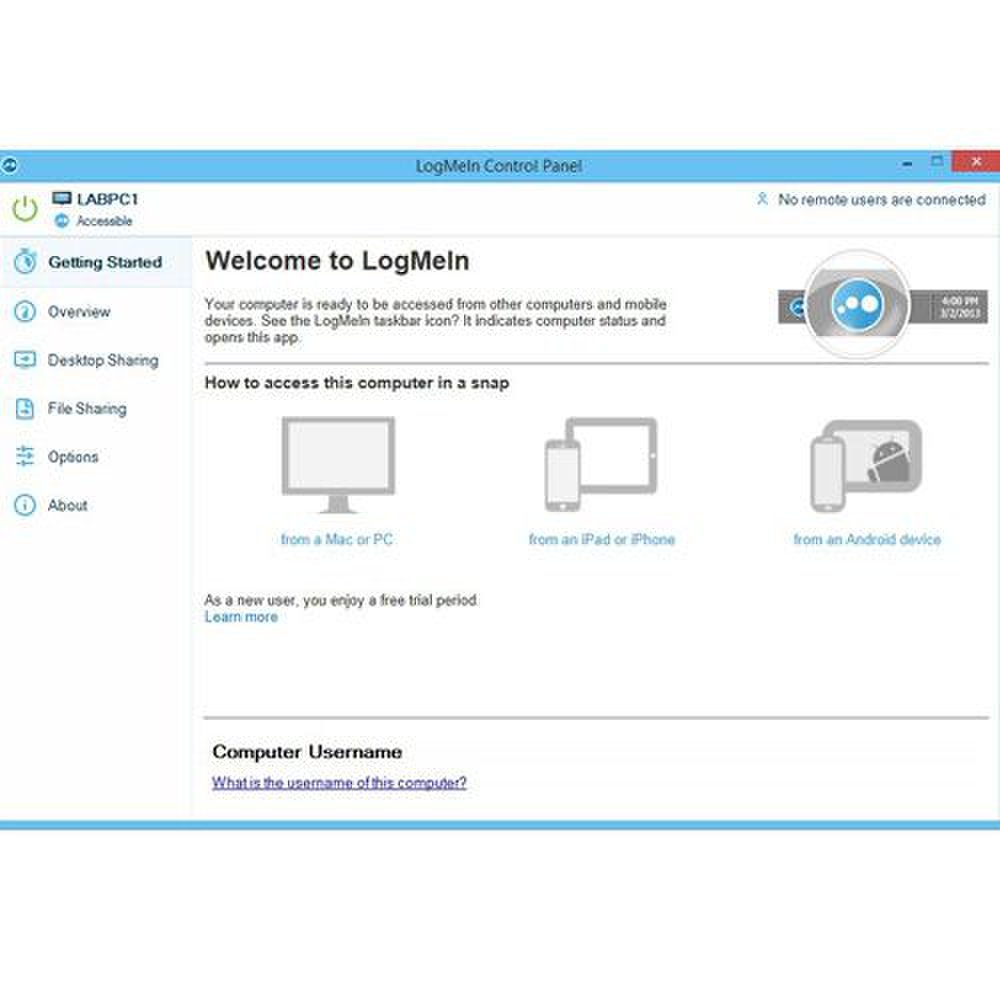 LogMeIn image: The control panel offers helpful information and serves as a platform where you can share files, adjust settings and share your desktop.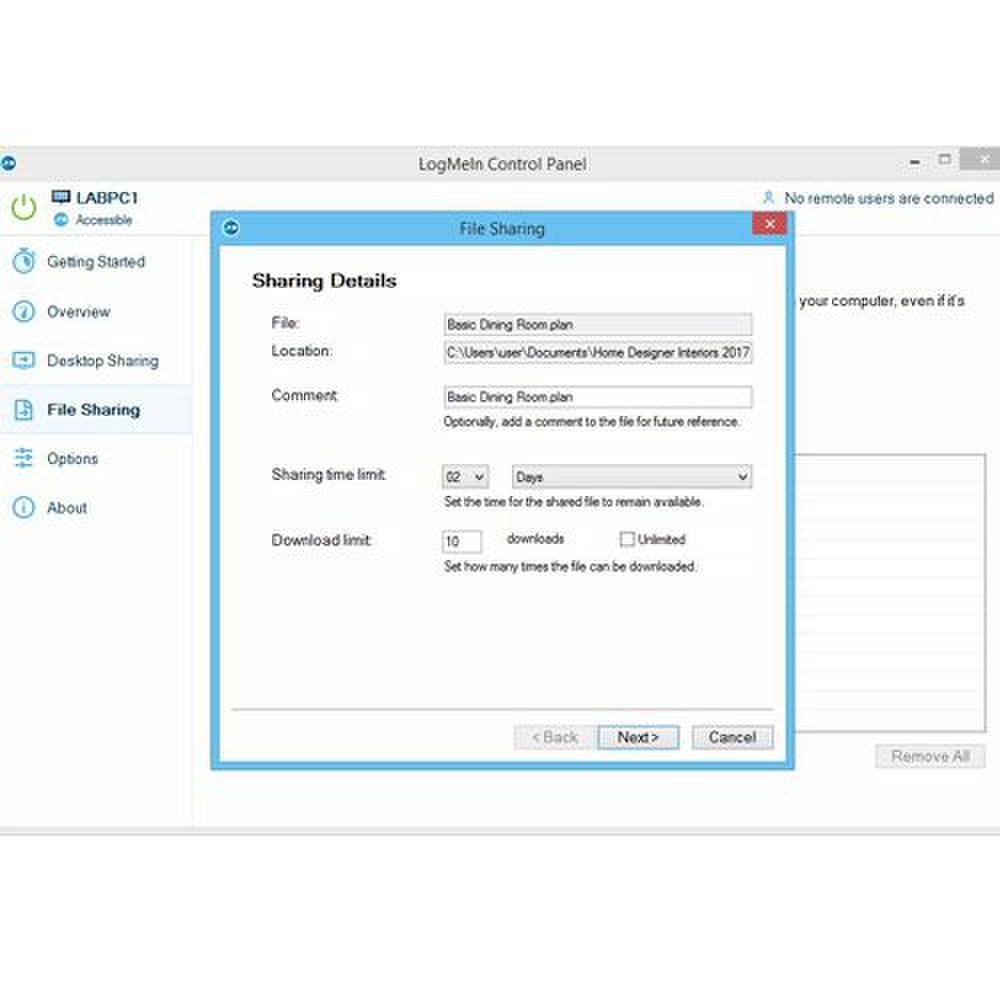 LogMeIn image: This software has a unique feature that allows you to set a time limit on how long shared files can be accessed or how many times they can be downloaded.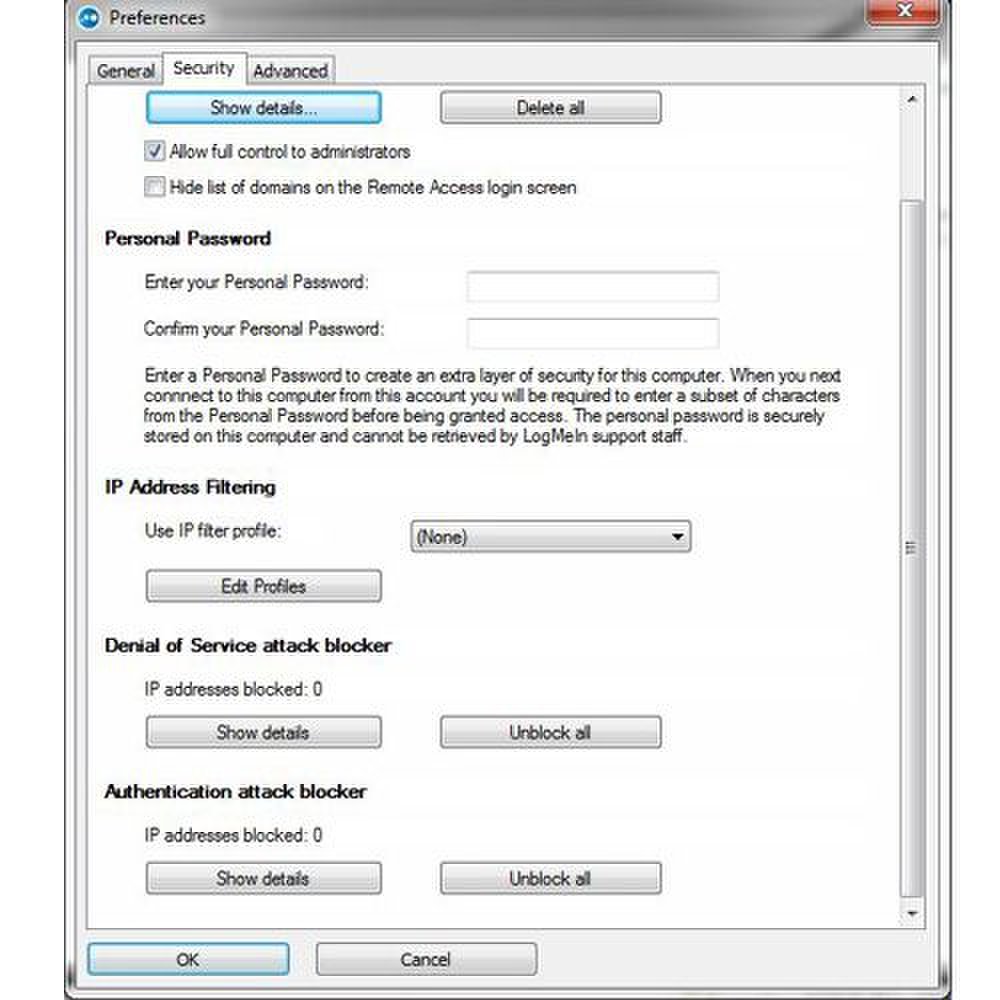 LogMeIn image: This software offers strong security options to help protect your remote sessions.
LogMeIn image: You can share files by either dragging-and-dropping documents or using the file manager.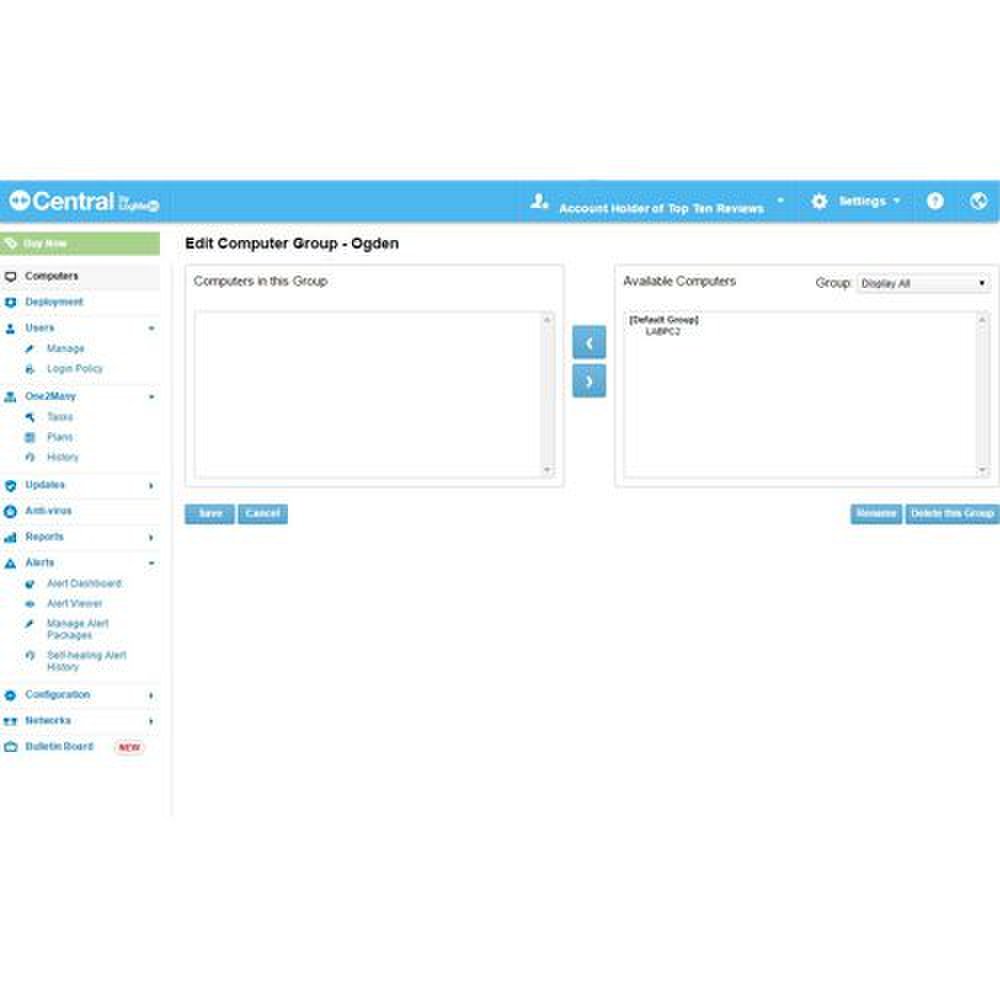 LogMeIn image: This software's dashboard allows you to group computers easily, making it one of the best programs to use for IT technicians.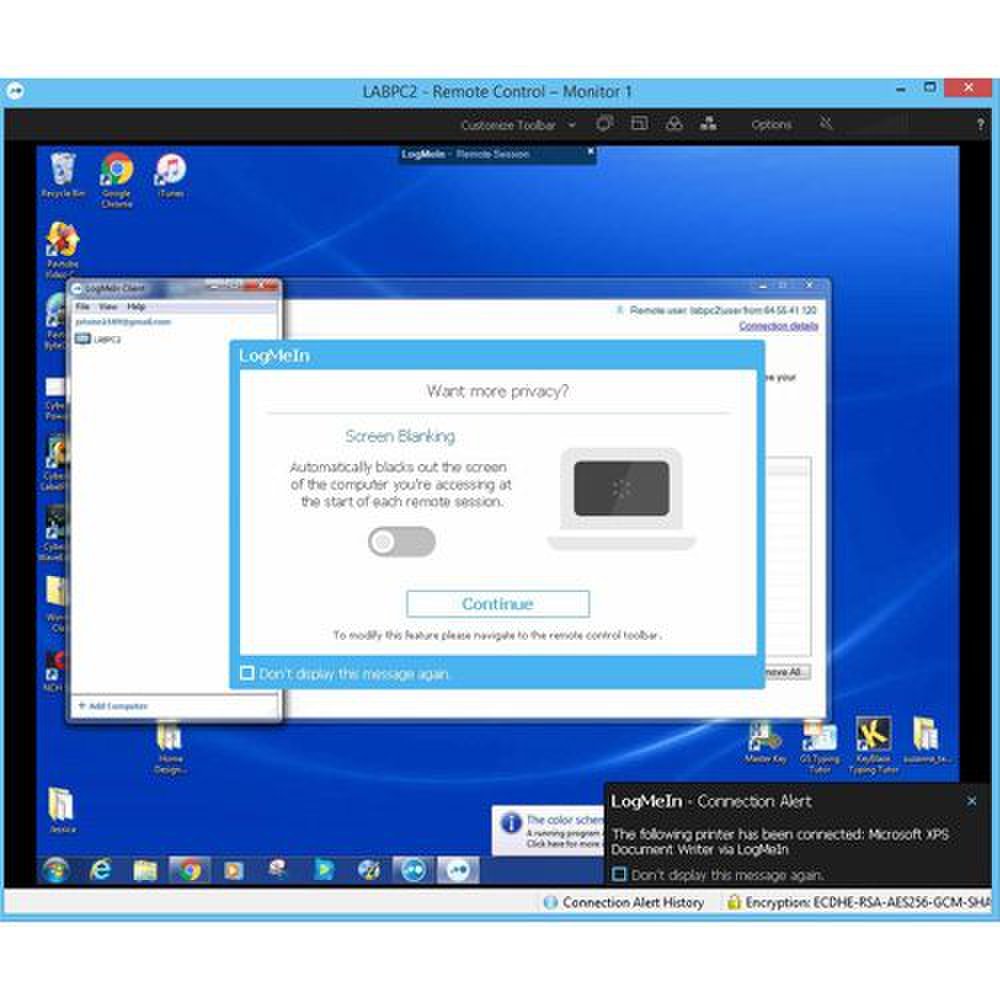 LogMeIn image: This software has strong security options, such as screen blanking or alerting users when computers are being accessed.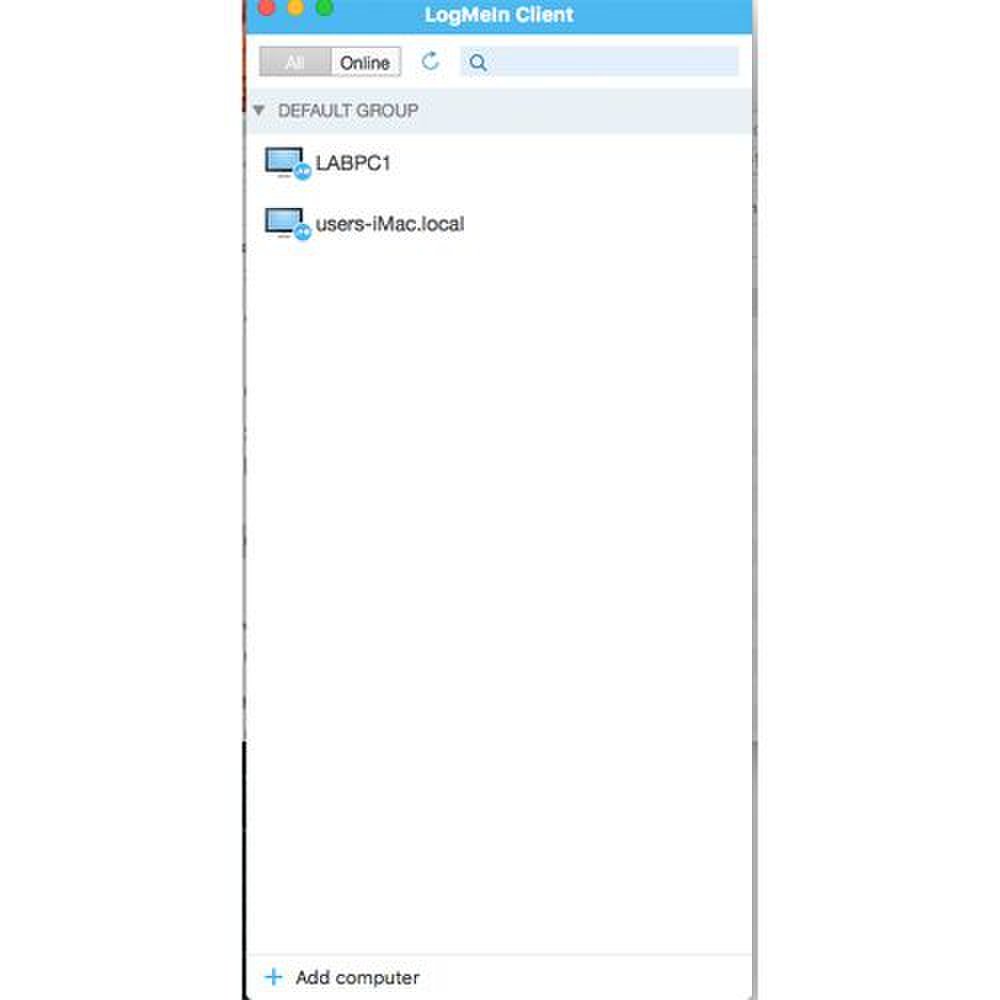 LogMeIn image: It's quick and easy to add remote computers to LogMeIn.
LogMeIn image: This software has several sharing options, including a laser pointer, chat tool and whiteboard you can use during a screen-sharing session.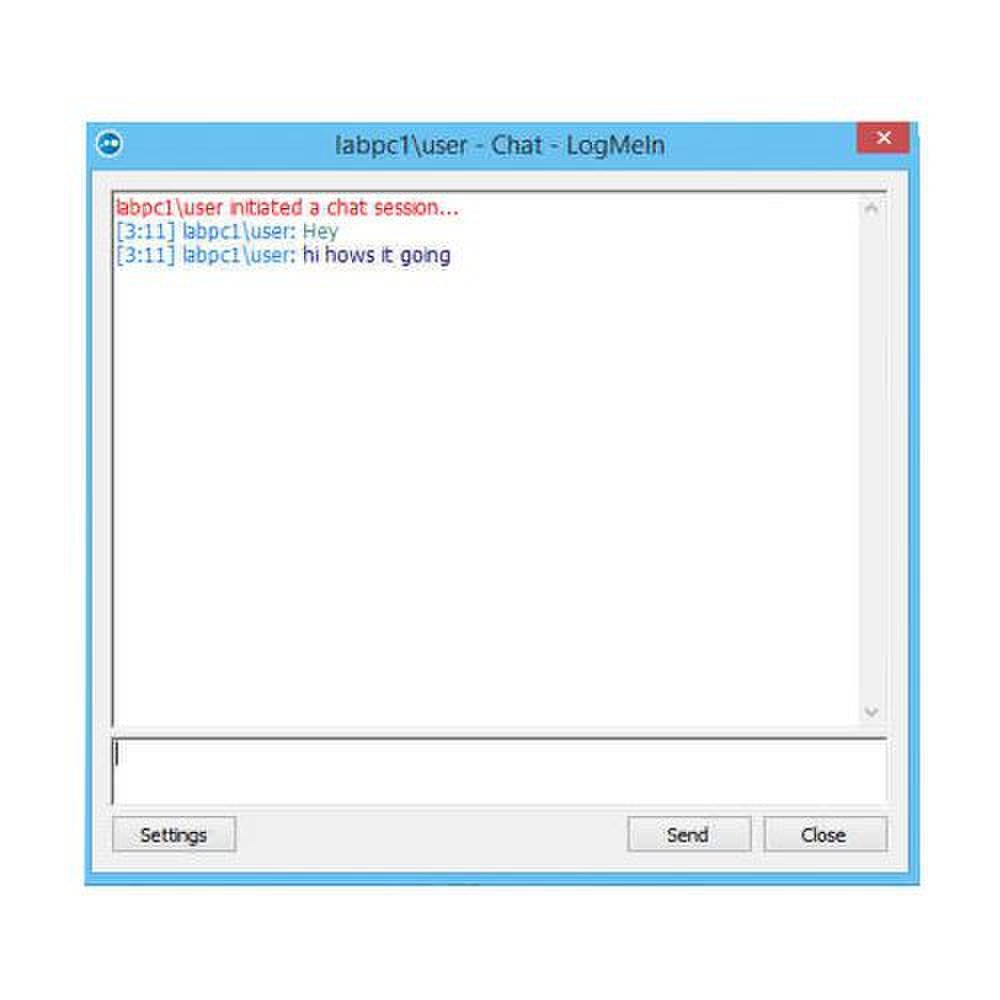 LogMeIn image: You can use the chat tool to alert users you are accessing their computer.
LogMeIn image: Whether you use the file manager or drag-and-drop documents, you can easily share files with other users.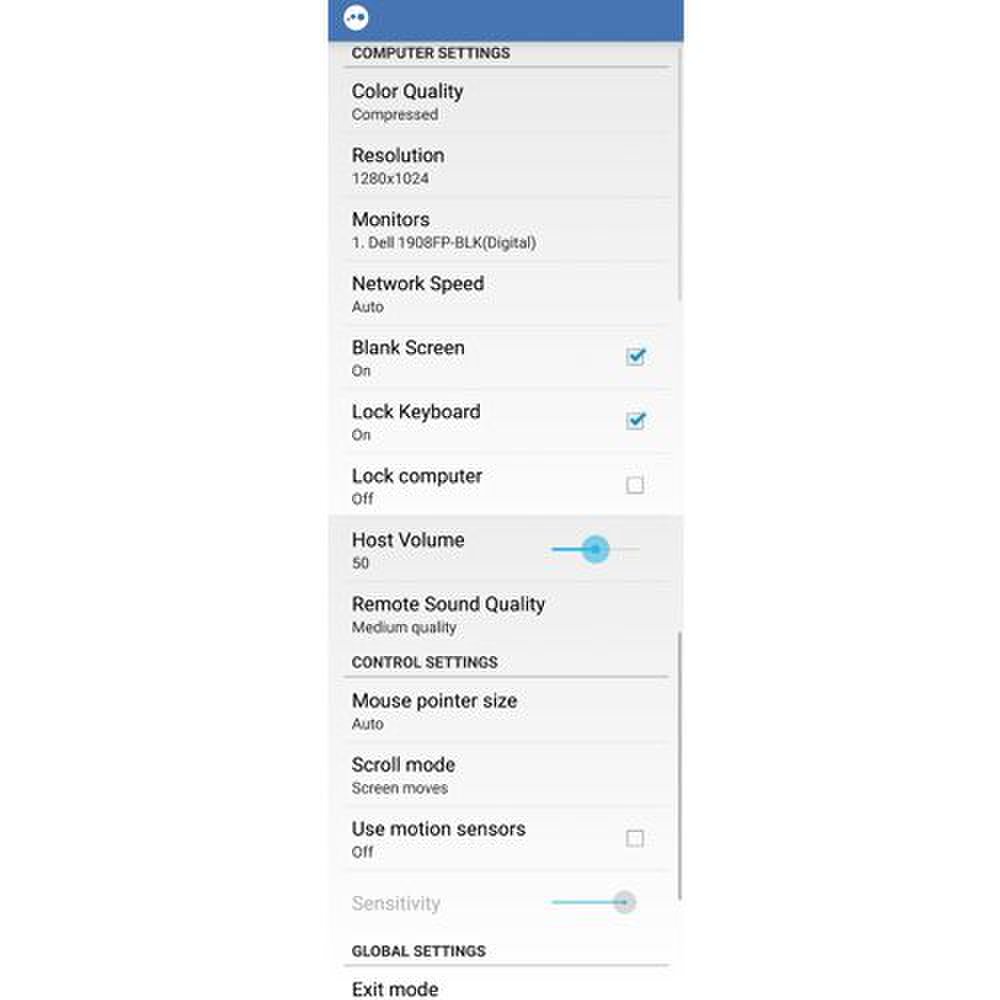 LogMeIn image: You can adjust the remote computer's settings from your mobile device.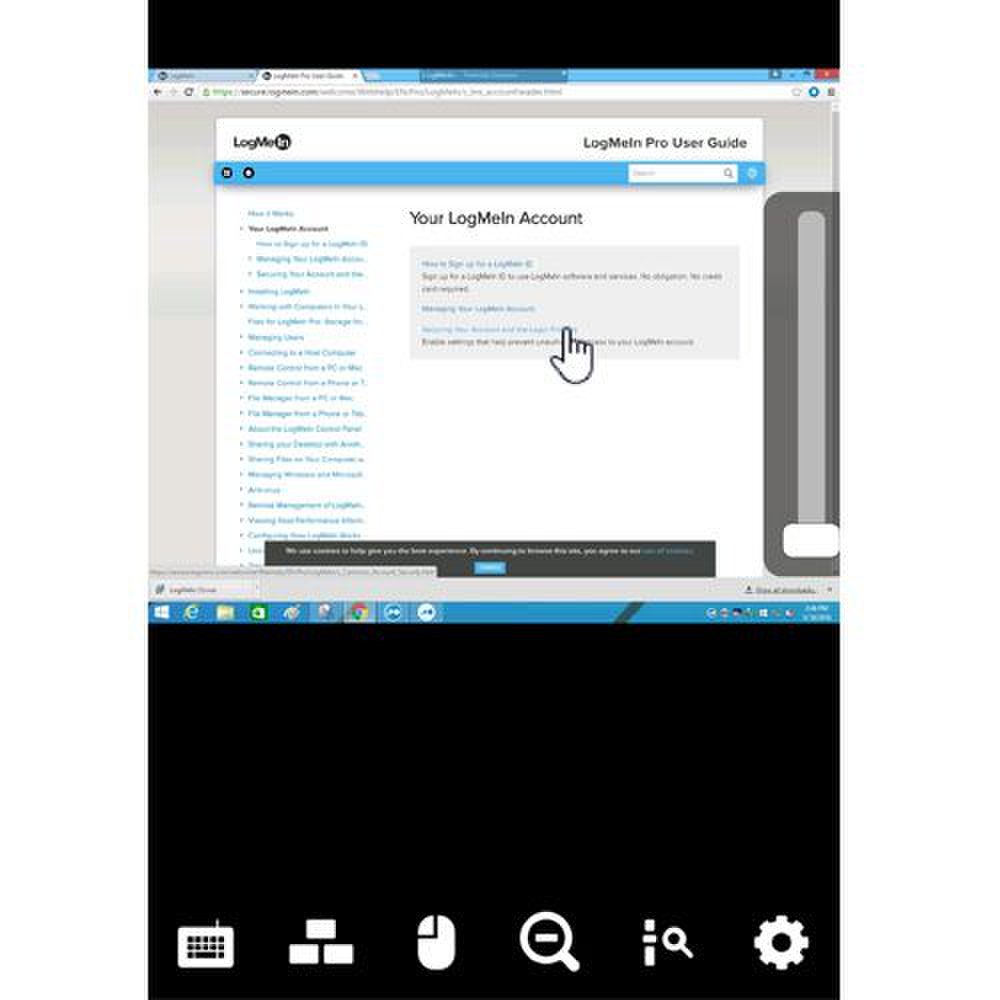 LogMeIn image: The mobile version of the program uses a different interface.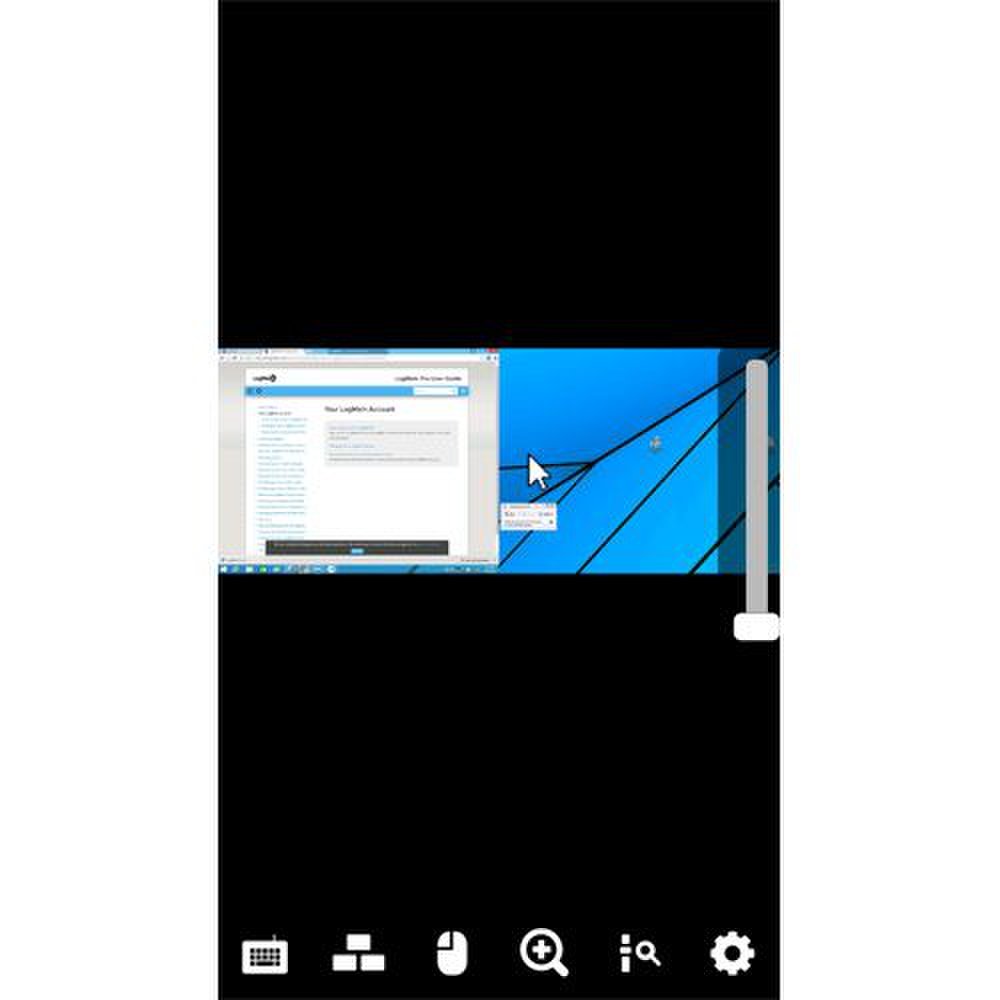 LogMeIn image: The navigational tools are located on the bottom panel.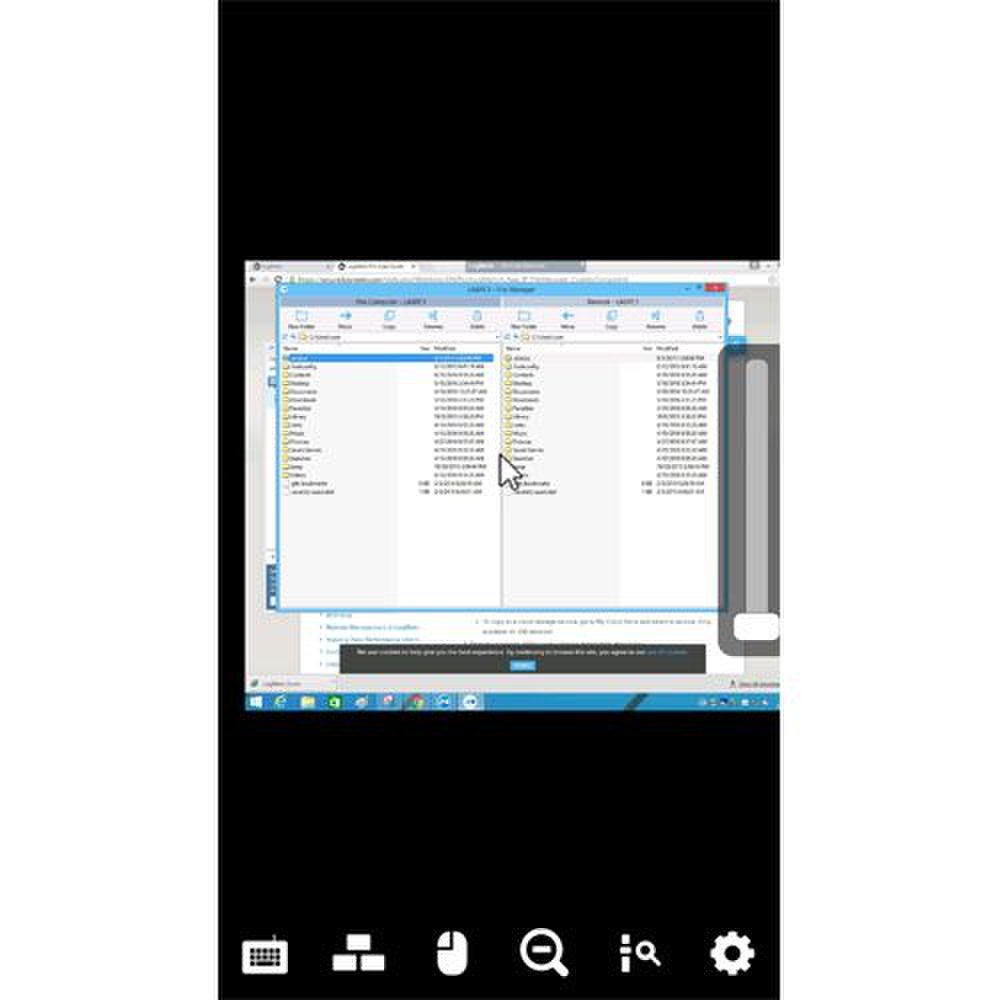 LogMeIn image: You can adjust how many screens and which screen you display on the mobile version of the software to make it easier to see.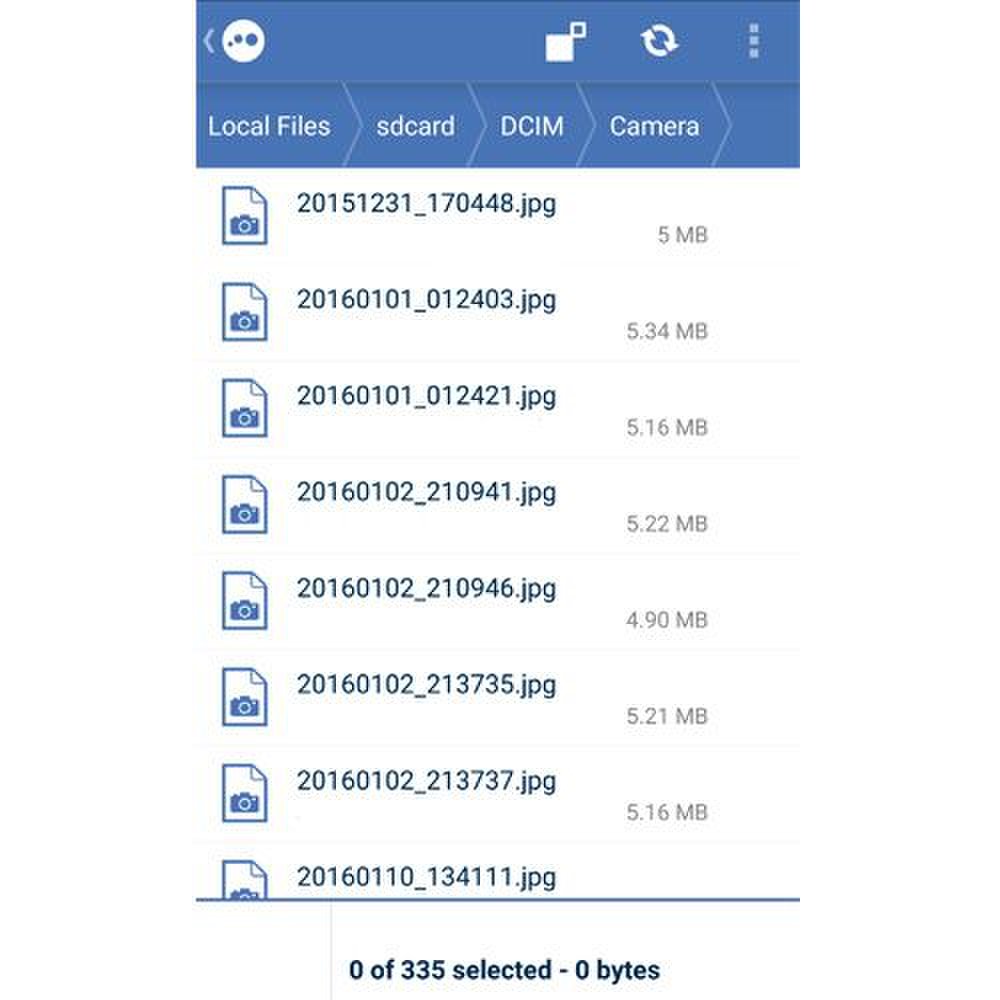 LogMeIn image: You can transfer files from your mobile device to the desktop of the remote computer you are accessing.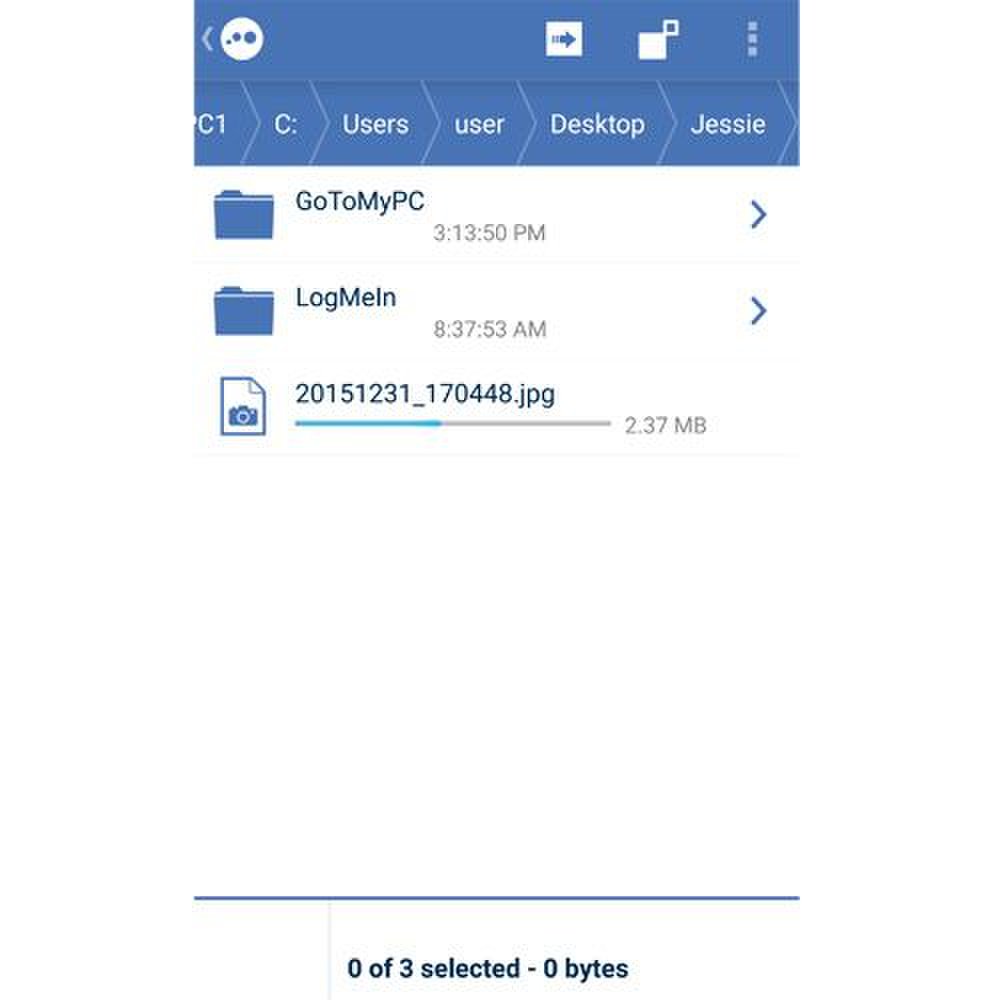 LogMeIn image: You can view the progress of your file transfer using the document manager.
LogMeIn Central is an excellent remote PC access software application for IT departments, telecommuters and personal users. With this service, you can monitor your remote computer's hardware and software health and access it from anywhere. If you telecommute, this software lets you access your office or home computer with ease. We were able to run programs smoothly during our remote sessions.

Overall, we found LogMeIn easy to install and connect. To use this service, the administrator sends the employee, or client, computer an invitation at the start of a remote session with a link and instructions on how to access, download and install this program. Employees then have to create a LogMeIn account and designate their computer as the host computer, including creating and sharing a passcode, which they share with the administrator. The initial setup process is more involved and complicated for the host computer than it is for the admin. However, once the program is installed, the credentials can be saved to speed up the login and connection process for future sessions.
This remote access service has management tools not always found in remote access software. Most of the tools can run without disturbing the remote user. It has a diagnostic toolkit that can evaluate the health and status of remote desktops, and it can send you an alert based on criteria you designate. It can manage remote hardware, work with software inventories and create reports. If you just need to access, and not manage, a computer or two, you likely do not need these tools, but if you need to manage a handful of assets, they could help streamline your workload.
Like most remote PC access software, the Mac and mobile interfaces have fewer features. Regardless of the platform, the software is easy to use. The mobile interface is one of the easiest programs we used. It gives you specific tap and drag instructions and lets you access the keyboard or hide it at will. While this is typical of remote access programs that work with iPad or Android devices, this was one of the few that worked easily, regardless of which device we were using.
LogMeIn is one of the fastest for remote desktop connection and data transfer. We encountered no lags when dealing with programs or streaming. When transferring files, the remote desktop employs the typical dual-screen venue used by nearly all the software we tested. You can also drag and drop files. However, LogMeIn does more than facilitate file transfers between your remote and local computers. It has a specific, secure file-sharing feature you can access from your online account. You can post documents there with a set amount of allowed downloads and an expiration date for a friend or coworker to access and download. LogMeIn sends a download link to the other party. This lets you share important and possibly confidential files without giving full access to your computer.
One other unique feature is the shared whiteboard, which allows you and others to collaborate and brainstorm on a specific topic when someone else is on the remote computer. Unlike a clipboard that only you have access to, the whiteboard allows everyone within the remote session to post on the board and share ideas in real time. Text can be edited by any contributor and then copied and pasted from the whiteboard into another program on any of the computers that are part of the remote session.
If you need to contact support, you can submit a support ticket by email, or you can reach a representative by phone. LogMeIn provides 24/7 phone support in 10 countries, including the United States, Brazil, Germany and Australia. The knowledgebase is searchable and has quick answers. You can find the user guide through the knowledgebase as well.
The program employs numerous layers of protection to keep your data safe, including end-to-end 256-bit SSL encryption, a higher standard than the industry requirement of 128 bits. It also utilizes one-time passwords, failed-attempt account lockouts and IP blocking. The lockout feature protects the client computer from being accessed by someone else, either physically or remotely, while you are connected and servicing the computer. While it provides strong security, it's also flexible. For example, it allows the client computer to remember your password so that you don't need to log in every time. This is a great convenience if you telecommute regularly or access your remote computer often.
LogMeIn Central provides advanced configuration options, helpful diagnostic tools and secure data transfers. In terms of total features and flexibility, LogMeIn Central takes the lead for both IT support and telecommuting. It's an excellent choice for either yourself or your business, and it's especially useful for working with users in other countries.

Business.com Editorial Staff
The purpose of our community is to connect small business owners with experienced industry experts who can address their questions, offer direction, and share best practices. We are always looking for fresh perspectives to join our contributor program. If you're an expert working in your field – whether as an employee, entrepreneur, or consultant – we'd love to help you share your voice with our readers and the Business.com community. We work hard to only publish high-quality and relevant content to our small business audience. To help us ensure you are the right fit, we ask that you take the time to complete a short application: https://www.business.com/contributor/apply/ We can't wait to hear what you have to say!