Magento Review
By Business.com Editorial Staff
Last Modified: November 5, 2018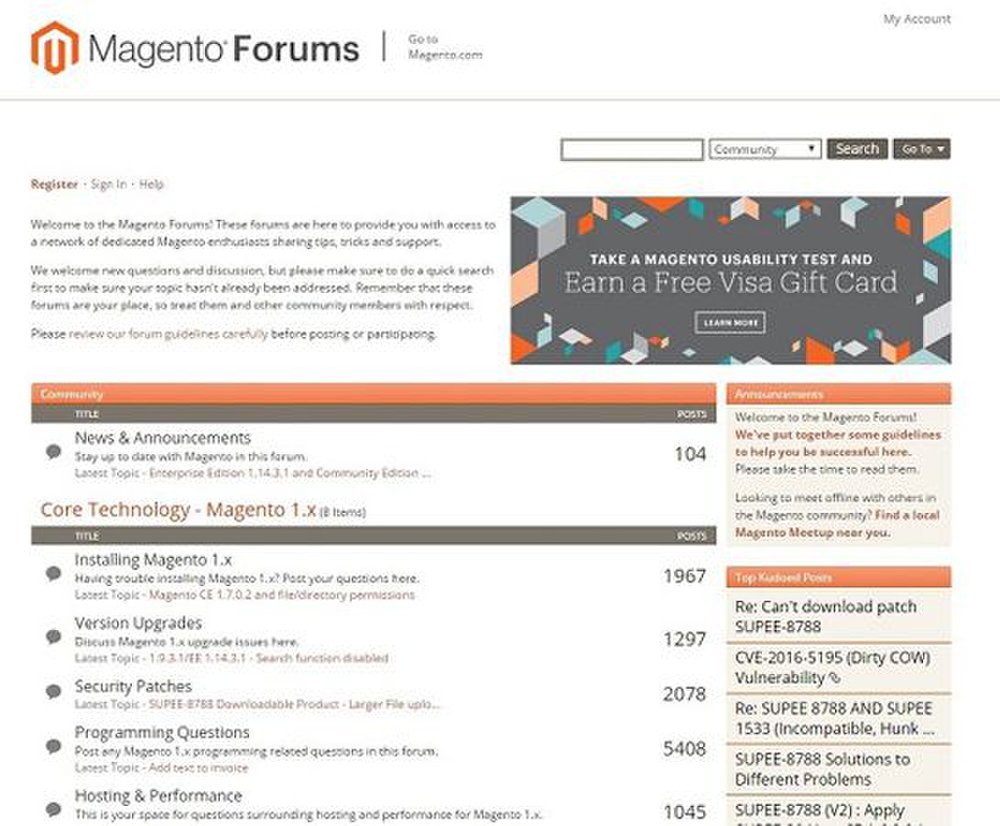 Magento image: You can ask questions, share codes and meet other users in the community forums.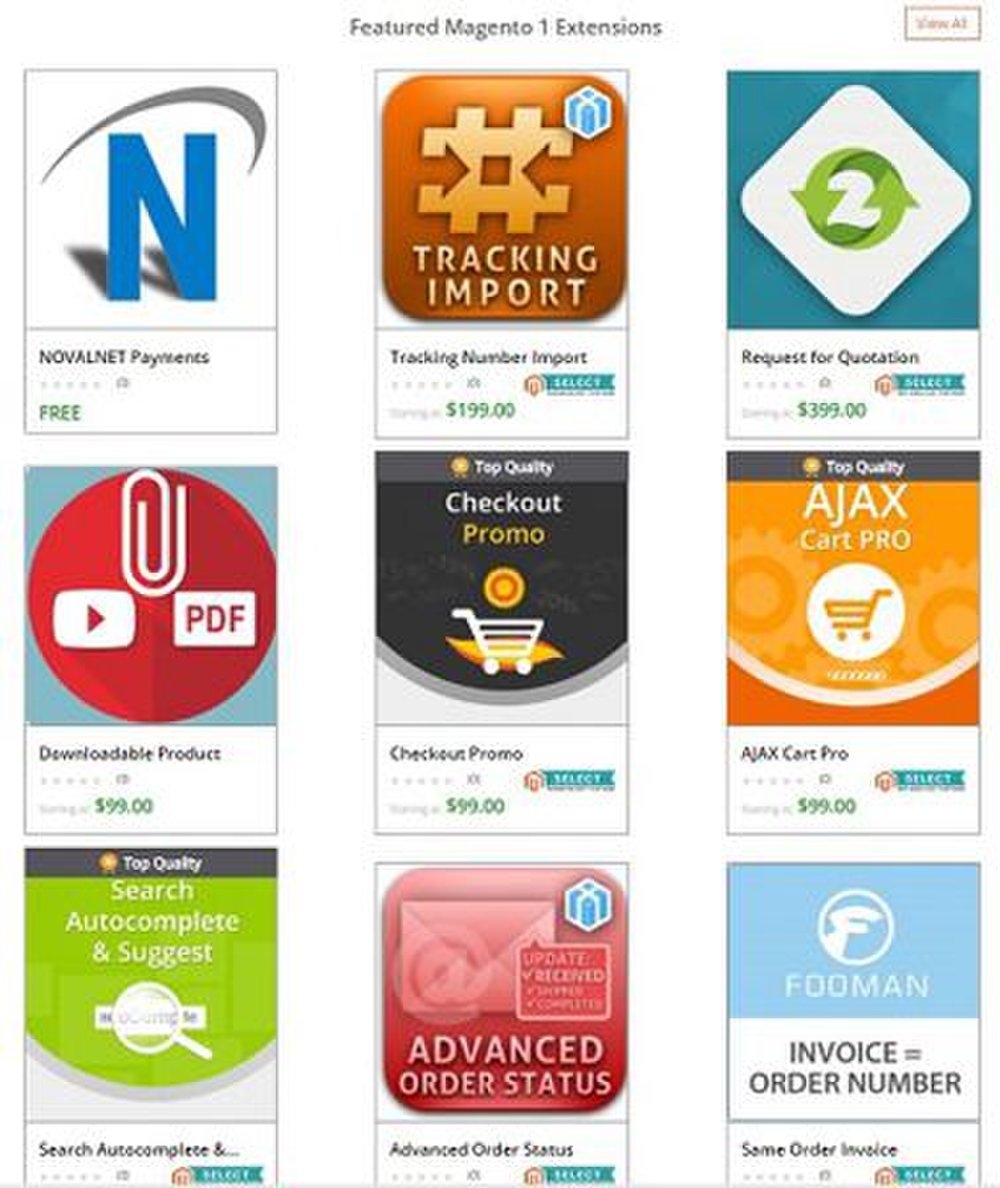 Magento image: You can get or purchase add-ons that are specifically coded to work with Magento.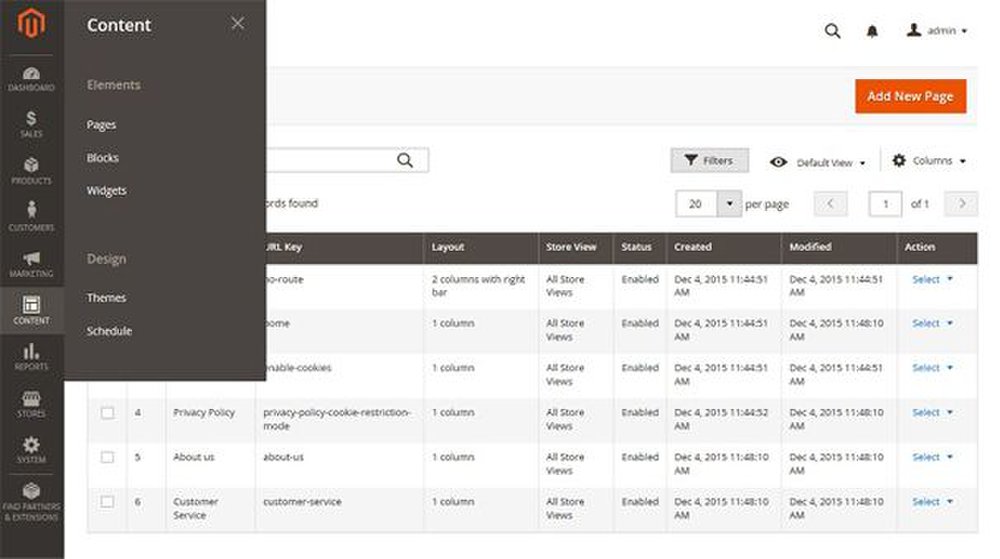 Magento image: The menus are self-explanatory and present all the basic elements of website design.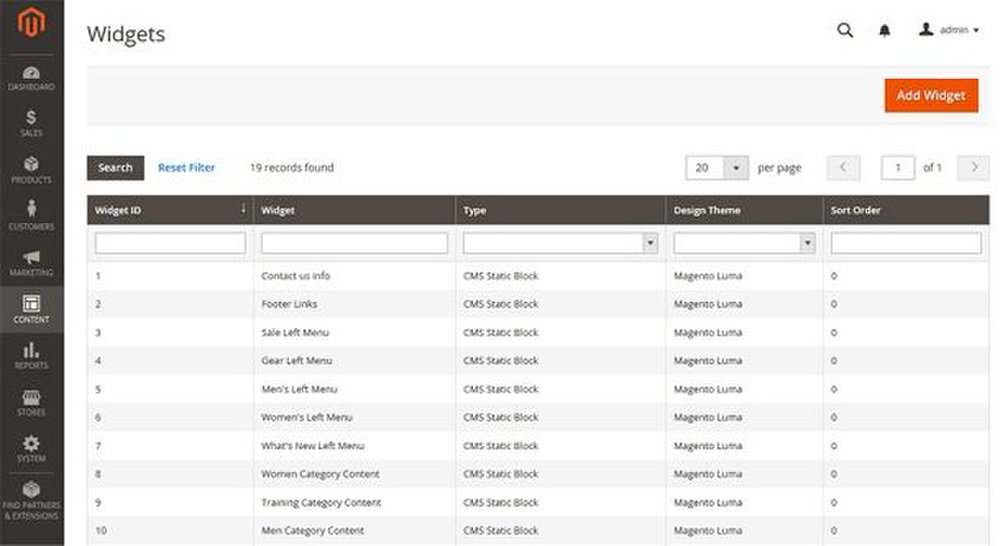 Magento image: You can create your own widgets to use on your website.
The Magento content management system (CMS) is geared toward creating attractive and powerful eCommerce websites. It offers out-of-the box capabilities with ready-made themes while allowing for unlimited ability to customize with your own code. Thus, it's a good choice for growing businesses.
The dashboard has a look and organization familiar to most CMS software, making it easy to navigate. You can choose from templates or create your own. It offers security and privacy capabilities to meet current laws and payment card industry requirements. You can set up a single store or multiple stores, even stores in different languages depending on their locations.
Because this CMS is geared for eCommerce, it has extensive features for creating a product catalog, with advanced pricing tools, image watermark capabilities and the ability to add multiple attributes or variations. You can also add general content pages, formatting each page individually to meet the needs of the content. There are also customer account and grouping features.
The software also allows you to set up invoicing and billing through the program as well as shipping. You can set up the website to create reports on sales, customers, products or performance. The program also stores the statistics for use in the future.
This open source content management software nonetheless has expert tools and add-ons to efficiently program a versatile website that can handle the needs of your online business. You can find paid and free add-ons in the Magento marketplace for analytics, communication, payment processing, shipping and more. If you wish, you can program your own widgets or seek codes from the over 150,000 developers through Magento community forums.
In addition to users, Magento has over 3,000 trained solution partners, professional experts for consultation, code audits or business analytics. They can provide technical consultations and performance reviews. If you prefer to master they system yourself, there are user guides, live and online courses, certification processes and even Magento meetups to learn from other users.
Magento's product focus and flexibility make it a strong choice for business that deal primarily in eCommerce. The open source content management system has multiple features for building the website without special coding and ready-made add-ons you can acquire for free or purchase. Plus, you can add your own coding. It's a versatile system without being overly complex or requiring expert developer skills.
Ready to choose your Best Content Management Systems and Blogging Platforms? Here's a breakdown of our complete coverage:
Business.com Editorial Staff
The purpose of our community is to connect small business owners with experienced industry experts who can address their questions, offer direction, and share best practices. We are always looking for fresh perspectives to join our contributor program. If you're an expert working in your field – whether as an employee, entrepreneur, or consultant – we'd love to help you share your voice with our readers and the Business.com community. We work hard to only publish high-quality and relevant content to our small business audience. To help us ensure you are the right fit, we ask that you take the time to complete a short application: https://www.business.com/contributor/apply/ We can't wait to hear what you have to say!