ManagerPlus Review
By Business.com Editorial Staff
Last Modified: December 18, 2017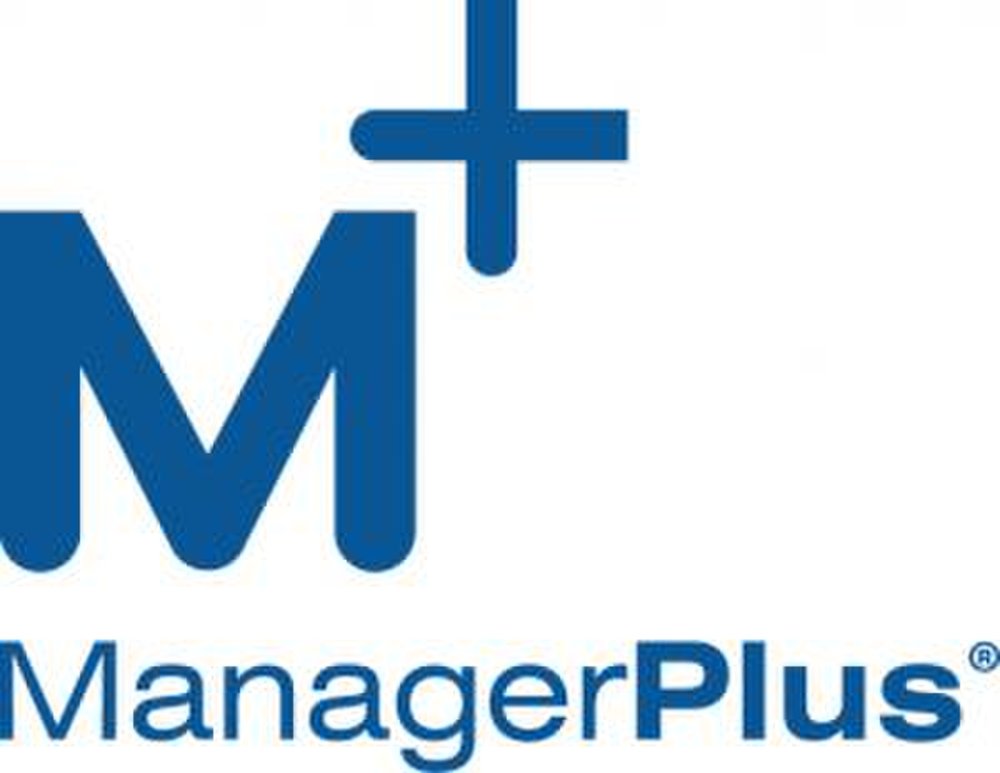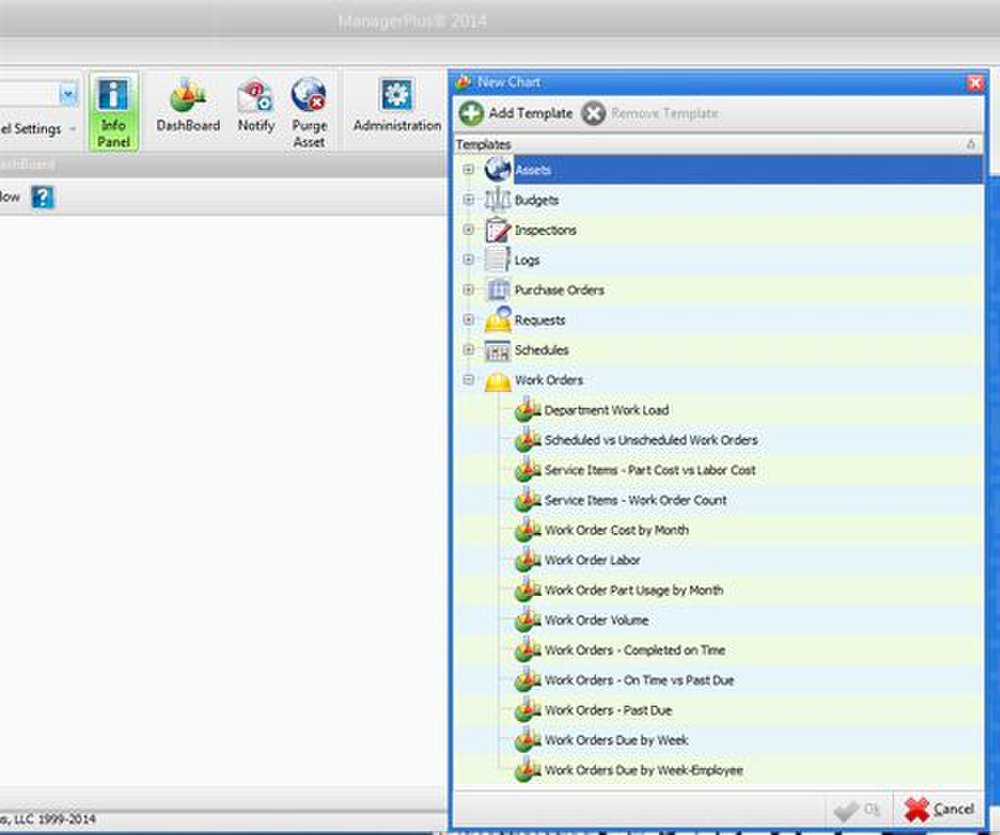 ManagerPlus has a clean and intuitive interface, which makes it easy to navigate and use.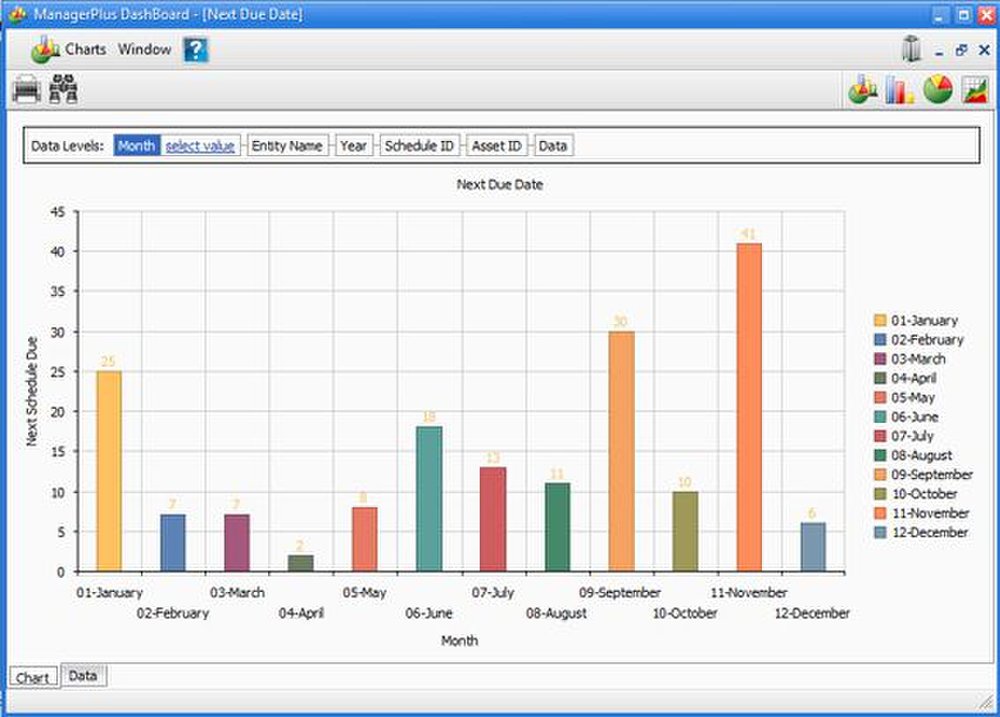 This maintenance management software has a clean and intuitive interface, which makes it easy to navigate and use.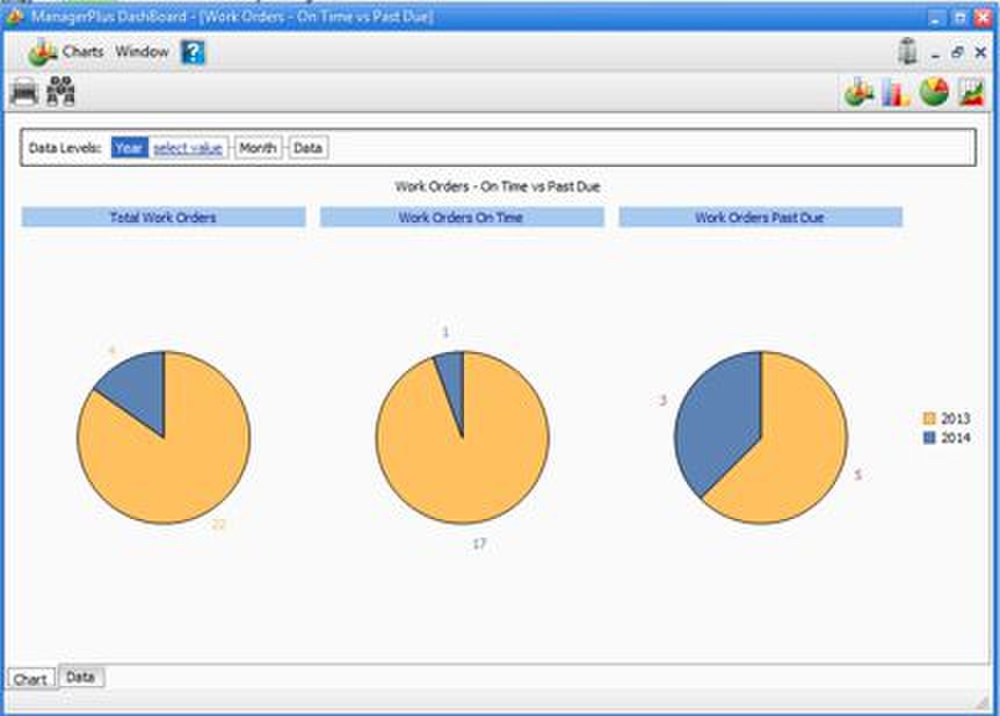 The reporting option in ManagerPlus lets you compare data using different chart types so you can easily view weekly, monthly or annual results.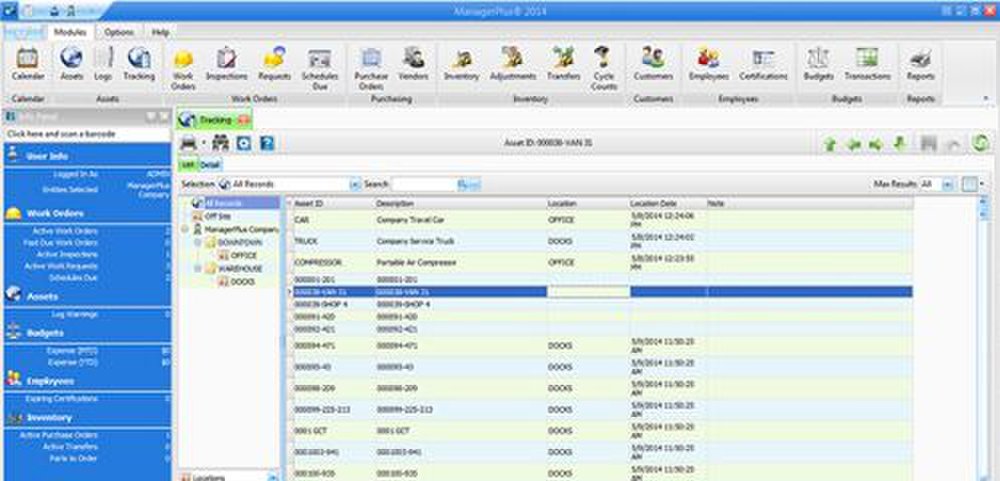 This CMMS lets you use barcodes, which makes managing inventory easy.
ManagerPlus is enterprise management software that enables you to more easily maintain your assets and your facility. This software features tracking tools as well as work order features. It provides a straightforward interface that makes finding features and tools simple.
Asset-heavy industries rely on facility management software like ManagerPlus to track assets, inventory, costs, labor and more. You can enter extensive information about each piece of equipment such as warranty information and meter readings. You can also attach documents and images regarding each specific asset.
You can create, track and approve work orders directly in ManagerPlus. You can include costs for each order and even check off service items as they are completed. Additionally, you can schedule preventive maintenance tasks and carefully monitor them.
The interface includes icons across the top of the screen that make it easy to find specific features. This application prompts you about what information is needed to complete certain tasks. With the enterprise version of this software, you can also customize the skin of the interface so it is more personalized and appealing to you.
ManagerPlus offers a web-based and an on-premises management solution so you can choose the version that works best for your company. The cloud-based software option comes with a cost-per-user price, while the enterprise-level is a one-time cost. The benefit of choosing the web-based option is that you can access ManagerPlus from anywhere, as long as you have an internet connection and a login.
You can choose an edition of ManagerPlus that fits your business's needs. A small business may not need more than work orders, asset management, scheduling and meter tracking, so you don't have to pay for more features that you won't use. However, if you have a larger business or you need to track more than the basics, you can look into corporate-level or enterprise-level versions that give you added features such as budgeting, purchasing and multi-site support.
If you want more options for your assets and inventory, the software provides module options for an additional cost. So, you can have mobile access, notifications, expanded reporting and work requests.
ManagerPlus has many benefits, including asset tracking and management of work orders. If you want all of the basic features that you need in a maintenance management application, ManagerPlus is an excellent option for you. Extra functionality comes at an added cost in the form of add-on modules.
Ready to choose your Best Maintenance Management Software? Here's a breakdown of our complete coverage:
Business.com Editorial Staff
The purpose of our community is to connect small business owners with experienced industry experts who can address their questions, offer direction, and share best practices. We are always looking for fresh perspectives to join our contributor program. If you're an expert working in your field – whether as an employee, entrepreneur, or consultant – we'd love to help you share your voice with our readers and the Business.com community. We work hard to only publish high-quality and relevant content to our small business audience. To help us ensure you are the right fit, we ask that you take the time to complete a short application: https://www.business.com/contributor/apply/ We can't wait to hear what you have to say!