Med-Scribe Medical Transcription Services Review
Most medical transcription services offer a standard turnaround time of 24 hours from the time they receive an audio dictation. Many offer expedited turnaround times as well, usually for an additional fee per 65 visible black character (VBC) line. The best medical transcription services have a one-hour turnaround time, something that is extremely helpful for hospitals in particular. Med-Scribe offers a turnaround time of 45 minutes. This is the fastest time we found among the services we reviewed. However, you will pay for that convenience.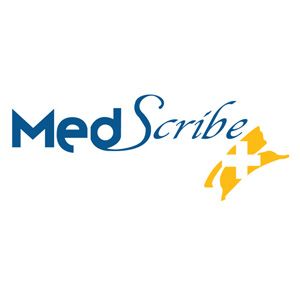 Med-Scribe Medical Transcription Services
The Verdict
Med-Scribe offers a variety of turnaround times and dictation methods. With a modest setup fee and higher-than average rates, it is not a budget service, but you can get your transcript in as little as 45 minutes.
View all of our recommendations for medical transcription services on our best picks page.
Pricing
Med-Scribe's pricing depends on the volume, the complexity of the work and requested turnaround times. You can expect to pay between 10 and 12 cents per 65 VBC line. This is significantly higher than the 8 cents per VBC line average other medical transcription services charge. It does not charge an additional fee if you need an item expedited.
Med-Scribe also charges a one-time setup fee of $250, something we didn't encounter with many other services we reviewed. Med-Scribe is generally willing to waive the setup fee for clients who have a significant volume of work.
Further, Med-Scribe does not charge fees for expedited turnaround times, which makes it a great option for a healthcare organization that frequently requires same-day or next-hour delivery of transcribed documents. Med-Scribe's flat-rate pricing makes it easy to understand what you will pay even as report types and turnaround times vary.
Med-Scribe generally does not have a minimum requirement; however, in some cases, depending on the expected volume of work, Med-Scribe might have a $50 to $100 monthly minimum rather than charge the $250 setup fee. However, this is applied on a case-by-case basis. Setup fees and minimums can usually be negotiated, especially if you require a large volume of transcription work from Med-Scribe.
When you become a client, you'll sign a 30-day activation agreement, which essentially requires that you wait one month before you stop using Med-Scribe's services.
Features
Despite the apparent simplicity of medical transcription services – where a provider hands off audio dictation and a transcriptionist supplies a written document – there is more than meets the eye.
Medical transcription services have processes in place to guarantee accuracy, security and document delivery. These features make a difference in the overall quality of service.
Here's a look at some of Med-Scribe's features and how it stacks up against the competition.
Quality Assurance
Med-Scribe's quality assurance process involves a review performed by auditors of 3% of the total work the company performs. Auditors deliver feedback to transcriptionists when they discover errors. Med-Scribe has an accuracy rate of 98.5%, which is in keeping with the industry standard, but other services we evaluated audit a higher percentage of documents.
Turnaround Times
When it comes to turnaround times, Med-Scribe is very flexible. If you require a specific turnaround time for certain documents, for example, if a hospital needs a history and physical quickly but can wait for a discharge summary, Med-Scribe will return those documents within that time frame. You can get some items in as little as 45 minutes, which was the fastest turnaround we found among the services we evaluated.
Audio Dictation Delivery Methods
Med-Scribe offers several ways you can upload your dictation: from a handheld digital audio recorder, calling a toll-free telephone number or even the establishment of a local telephone line if your volume requires it. Med-Scribe also offers a mobile app compatible with iOS devices.
Transcribed Document Delivery Methods
To return transcribed documents, Med-Scribe employs a web-based application secured with 128-bit encryption, the standard mandated by HIPAA. Reports are backed up on the web-based application, and audio dictation remains for 90 days. The company maintains data centers in Charlotte, North Carolina, and Chicago, Illinois. Transcriptionists work from either of the two data centers or use a virtual private network to remotely and securely connect to the data center before beginning their work. Med-Scribe can also deliver Microsoft Word documents, upload reports to an FTP site or integrate directly to your electronic medical records (EMR) system.
Integrations
Med-Scribe works with 50 EMR systems, including Epic and Cerner. It can build HL7 interfaces to any EMR system as needed. Med-Scribe does not charge for building new integrations, but your EMR provider might. Absent an integration, Med-Scribe can send reports to clients in their preferred format, which can then be scanned or digitally exported into the EMR system.
Other Services
The company offers a virtual scribe service, where remote scribes transcribe a clinical interaction between a doctor and a patient. Transcription work by a virtual scribe is done directly within the provider's EMR system. The cost for this service is generally between $22 and $23 per hour.
Med-Scribe is a well-rounded service that can adapt to your organization's existing workflow. While it is more expensive than other medical transcription services we evaluated, it has the fastest turnaround time plus a variety of audio dictation methods and document delivery methods.
Limitations
Med-Scribe's biggest limitation is its higher-than-average per line rates and its $250 setup fee, which makes it more expensive than other medical transcription companies we reviewed, but you won't pay extra fees for items that you need expedited. If your business often needs rapid transcription work performed, Med-Scribe might save you money in the long run. Otherwise, you are going to pay more for 24-hour turnaround times on top of a setup fee.
Another drawback with Med-Scribe is its quality assurance process was lacking compared with the other medical transcription services in our review. Auditors only evaluate 3% of the total work performed by the company, so the impetus is largely on clients to catch errors. While the company's overall accuracy rate remains above the industry average, a more robust quality assurance process would have improved Med-Scribe's standing in our review.
Overall, Med-Scribe offers a strong medical transcription service that is especially worthwhile for healthcare organizations that regularly require expedited turnaround times. However, if you need office notes or other non-time-sensitive documents transcribed, Med-Scribe might be too expensive.
Editor's note: Considering a medical transcription service for your practice? Fill out the questionnaire below, and you will be contacted by our vendor partners to help you find the right service for you.
Image Credit: Kritchanut / Getty Images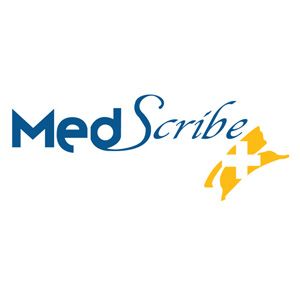 Med-Scribe Medical Transcription Services
The Verdict
Med-Scribe offers a variety of turnaround times and dictation methods. With a modest setup fee and higher-than average rates, it is not a budget service, but you can get your transcript in as little as 45 minutes.

Adam Uzialko
business.com Staff
Adam Uzialko is a writer and editor at business.com and Business News Daily. He has 7 years of professional experience with a focus on small businesses and startups. He has covered topics including digital marketing, SEO, business communications, and public policy. He has also written about emerging technologies and their intersection with business, including artificial intelligence, the Internet of Things, and blockchain.