Mendix Review
Mendix is a low-code platform as a service (PaaS) for developers and business owners looking to build and deploy applications without the intensity of coding the entire thing themselves. The development is on a visual basis, and Mendix provides templates and drag-and-drop flexibility. The platform has both web and desktop developer modes, so your team can collaborate and develop apps and programs seamlessly. There's also a web portal for your entire team to communicate through. This allows various teams to work on an app in a simple and transparent manner.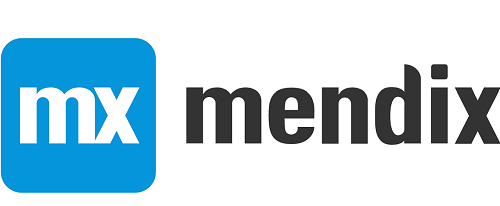 Mendix
The Verdict
Mendix is a flexible, easy-to-use PaaS that's best for app developers who want to do minimal coding themselves rather than having more granular control.
Mendix has stellar online reviews. It has an A+ rating with the Better Business Bureau and was rated highly by several online review websites. We posed as small business owners and reached out to Mendix's sales representatives for more information about the services. Unfortunately, the Mendix team couldn't provide additional information, but the online resources and company reviews helped us learn more about Mendix's services. Mendix wants to work closely with its clients to find the right plan based on a business's needs. Its low-code, intuitive offering allows businesses with any background to build apps quickly and efficiently.
Pricing
Mendix breaks its pricing down by how many apps you're looking to create. That means you can have unlimited users and various services regardless of which plan you choose. There are four plans: Community, Single App, Pro and Enterprise. The Community plan is free and allows access to community-based support and other learning resources.
To create an app, you'll have to enroll in the Single App plan, which starts at $1,875 per month. This plan includes 99.5 percent guaranteed uptime, support for one app and automated backups.
The Pro and Enterprise plans are more robust. The Pro plan mirrors the Single App plan, but it can be used to build an unlimited number of apps and costs $5,375 per month. The Enterprise plan, which costs $7,825 per month, is the plan with the most services. It includes on-premises servers, private cloud options, 99.95 percent guaranteed uptime, platinum support, automated backups, horizontal scaling, failover, and support for continuous maintenance and deployment.
These plans are expensive compared to some of the other services we reviewed, but Mendix provides all the tools necessary to build, develop and deploy applications. It runs alongside cloud services like Cloud Foundry and Amazon Web Services. It takes the legwork out of developing and maintaining applications for your business. Note that the level of support differs between the Enterprise plan and the rest. Make sure you work with Mendix sales representatives to understand how your business is covered and what kind of resources are available for your product.
Services
Design: Mendix provides intuitive, drag-and-drop design features. Its app designs are template-based and can be extended over multiple channels. This means that the structure of your app is responsive – it will automatically adjust and fit to any size of phone, tablet or desktop. There are also various navigation layout options, so you can structure an app that makes the most sense for your users.
Back-end support: Mendix runs alongside the major cloud computing services, like Cloud Foundry and Amazon Web Service. The service is also flexible. The platform is open, so it can easily integrate with other applications and services. This means you can build Mendix into your existing tools or develop new features off the Mendix platform.
Support: Mendix support plans include developer documentation, a user forum, platform status and maintenance information, an online portal, an app store, notes, and phone support. However, it doesn't provide a detailed outline of the differences between its Community, Platinum and Gold support plans.
Drawbacks
Mendix is a low-code system, which means you will have less control over various aspects of your application than you would with other services we reviewed.
With the Community, Gold and Platinum support plans, it's not clear which services and features are included in which plan. If you want to learn more about what specific support plans are available for your business, you'll have to talk with Mendix sales representatives.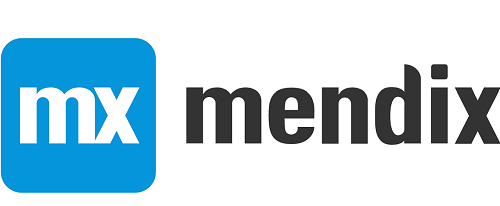 Mendix
The Verdict
Mendix is a flexible, easy-to-use PaaS that's best for app developers who want to do minimal coding themselves rather than having more granular control.

Matt D'Angelo
business.com Contributing Writer
I've worked for newspapers, magazines and various online platforms as both a writer and copy editor. Currently, I am a freelance writer living in NYC. I cover various small business topics, including technology, financing and marketing on business.com and Business News Daily.