MetroFax Review
By Adam C. Uzialko
Last Modified: August 1, 2018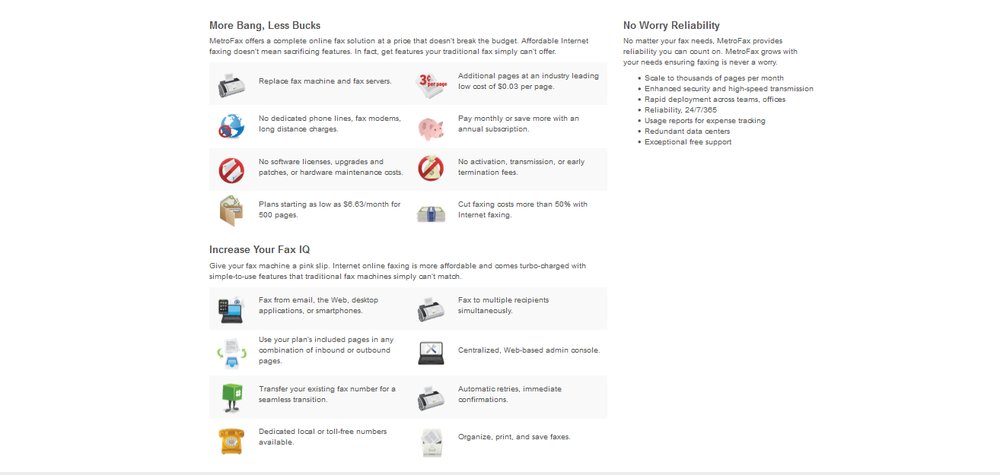 MetroFax offers an affordable online faxing solution designed to replace and enhance a traditional fax machine.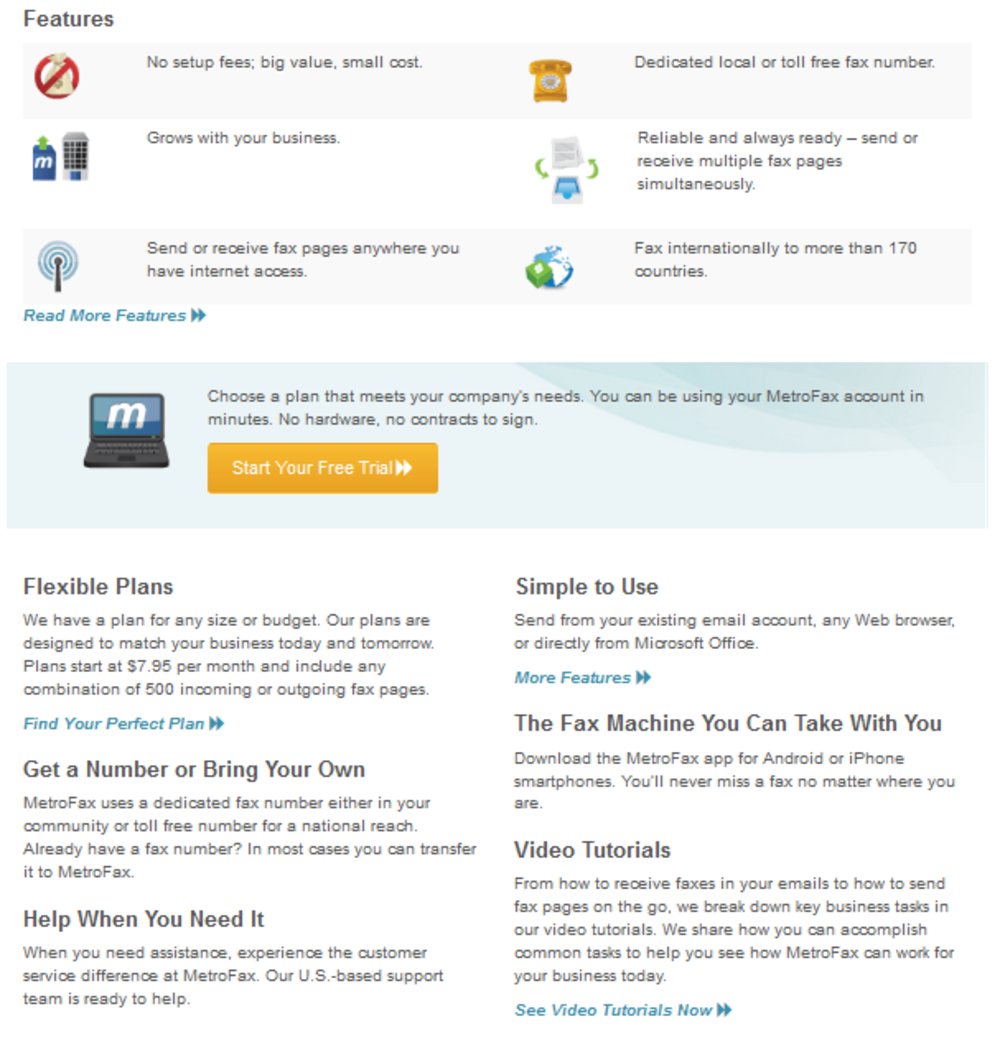 A free trial is available so you can try all the features MetroFax offers before you commit.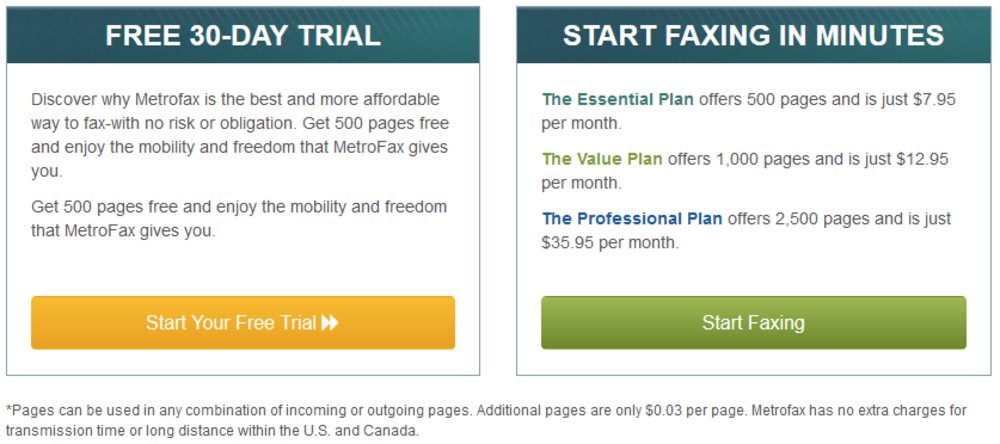 When your trial period expires, you can choose one of MetroFax's three plans, which start at $7.95 per month for 500 pages.
MetroFax is an online fax service that is usable via desktop, mobile application or email platform. We found that this web service and mobile application are intuitive and easy to use. In addition, MetroFax offers a full slate of services and a 30-day free trial.
To view all our recommendations for online fax services, visit our best picks page.

Pricing
MetroFax is priced competitively and includes three tiers of service levels for businesses with varying levels of fax needs.
The Essential Plan: This plan includes 500 pages of incoming or outgoing faxes per month at $7.95 per month.
The Value Plan: The value plan includes 1,000 pages of incoming or outgoing faxes per month at $12.95 per month.
The Professional Plan: This plan includes 2,500 pages of incoming or outgoing faxes per month at $35.95 per month.
The charge for additional pages beyond your service level is one of the lowest in our review at 3 cents per page. MetroFax is easy to set up, so you don't have to pay any setup fees. You have to pay a small additional charge to fax internationally, though you can sign up for a toll-free number at no extra charge.
Features
MetroFax's features include wholly digital faxing for a monthly or annual subscription fee, bolstered by one of the lowest overage rates we reviewed at just 3 cents per additional page beyond your service level subscription. This service supports sending faxes to multiple recipients simultaneously, inbound and outbound faxing, a centralized client portal with administrative permissions, the use of your existing fax number, and local or toll-free fax numbers if you need a new one.
MetroFax supports an e-signing functionality that allows you to apply your signature to faxes before sending. It also integrates with Microsoft Outlook, which lets you send faxes from your email accounts. In this scenario, sending faxes from your email is similar to sending an email attachment. MetroFax only lacks one feature we looked for in our review, which is the ability to schedule faxes for a future delivery.
This service stores your sent and received faxes in your account database for as long as you're subscribed to the service. The service automatically converts all faxes to PDF and TIFF file types, so you can access your faxes regardless of how they were sent.
MetroFax's website has informative materials and a helpful FAQs page that may be useful if you have issues with the service and want to find answers on your own. Demos and tutorials are also available.
Drawbacks
In 2013, MetroFax was acquired by j2Global Inc., and, unfortunately, since then, numerous consumer complaints have been lodged against the company. The Better Business Bureau reports that MetroFax has a "pattern of complaints concerning consumers having charges automatically withdrawn from their bank accounts (without notice) on a monthly basis after making a one-time purchase. Consumers also allege having difficulty canceling their accounts online or by phone."
Additionally, MetroFax's service lacks the ability to schedule faxes, but given the accessibility of MetroFax's mobile platform, and the fact that few services in our review offer this feature at all, this is not too significant a barrier.

Ready to choose your The Best Online Fax Services of 2019? Here's a breakdown of our complete coverage:

Adam C. Uzialko
Adam C. Uzialko, a New Jersey native, graduated from Rutgers University in 2014 with a degree in Political Science and Journalism & Media Studies. In addition to his full-time position at Business News Daily and Business.com, Adam freelances for a variety of outlets. An indispensable ally of the feline race, Adam is owned by four lovely cats.