MicroMain Review
By Business.com Editorial Staff
Last Modified: December 18, 2017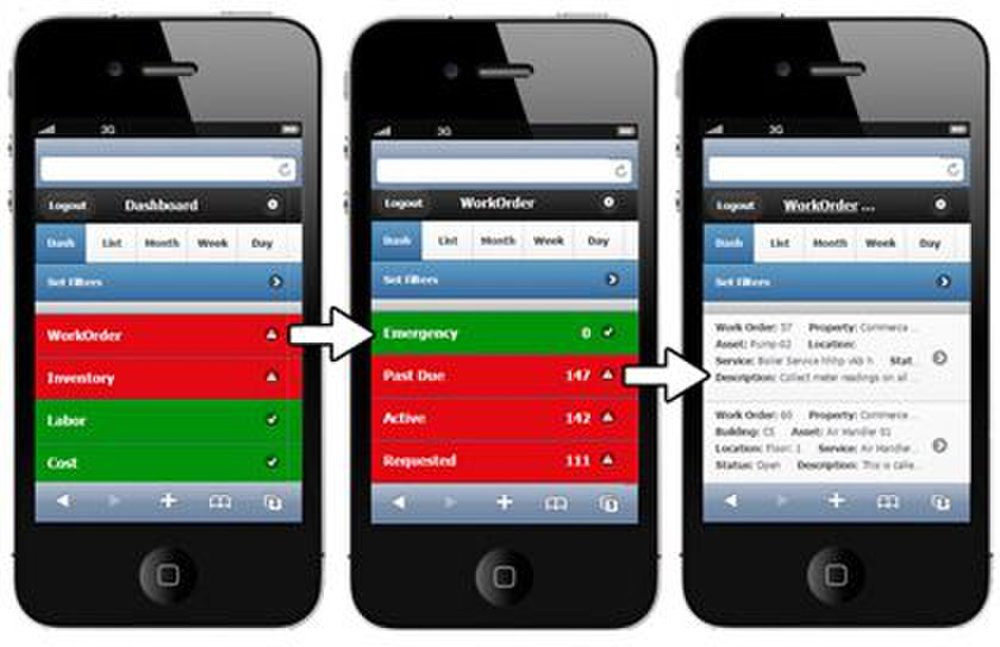 The mobile version of MicroMain lets you quickly view work orders, inventory and available labor with a few swipes on your phone or tablet.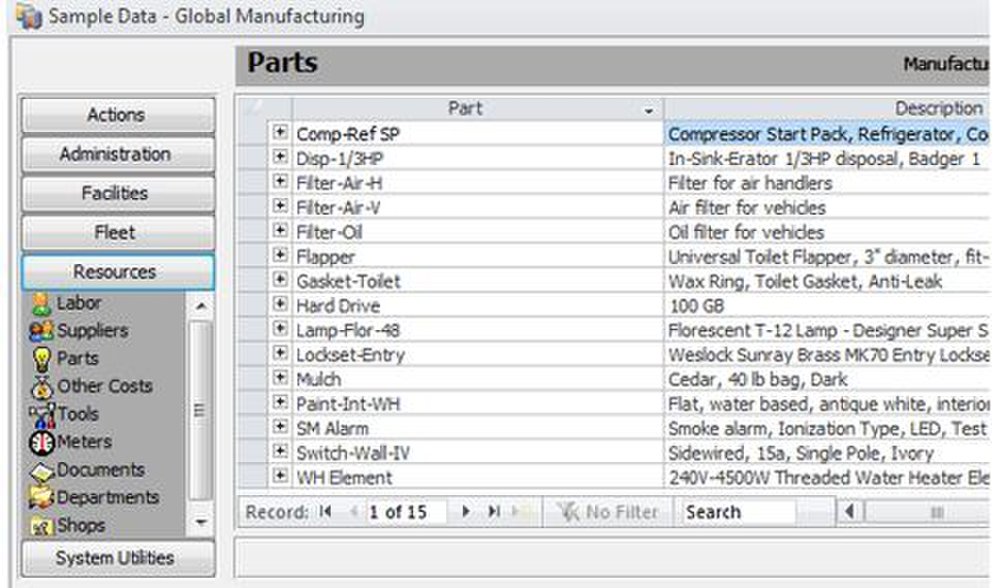 You can include valuable information about parts in your inventory in the description, which can be previewed in this CMMS for quick reference.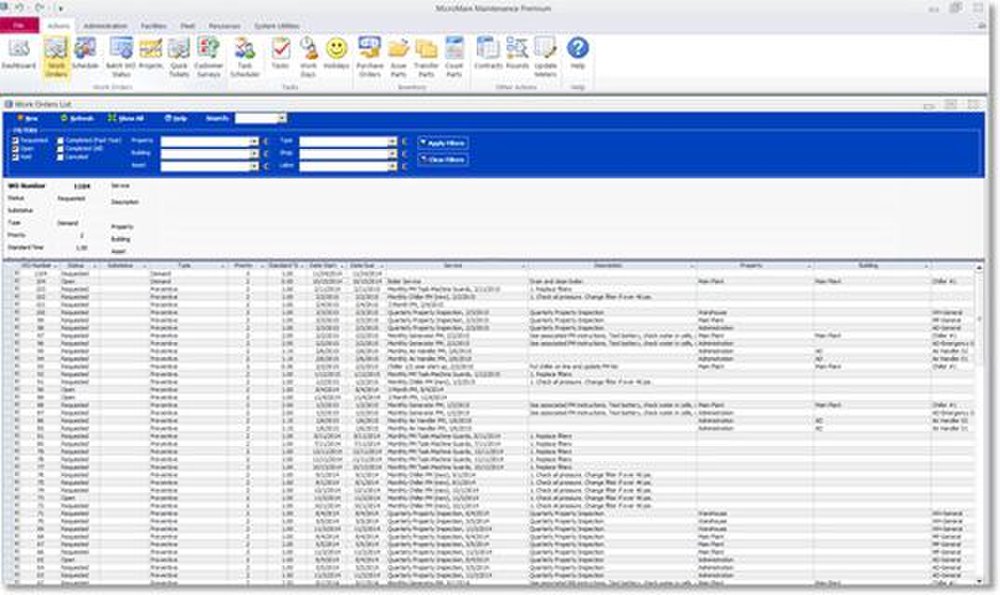 MicroMain lets you view a full list of work orders, or you can enter keywords to filter by issue, date, or labor.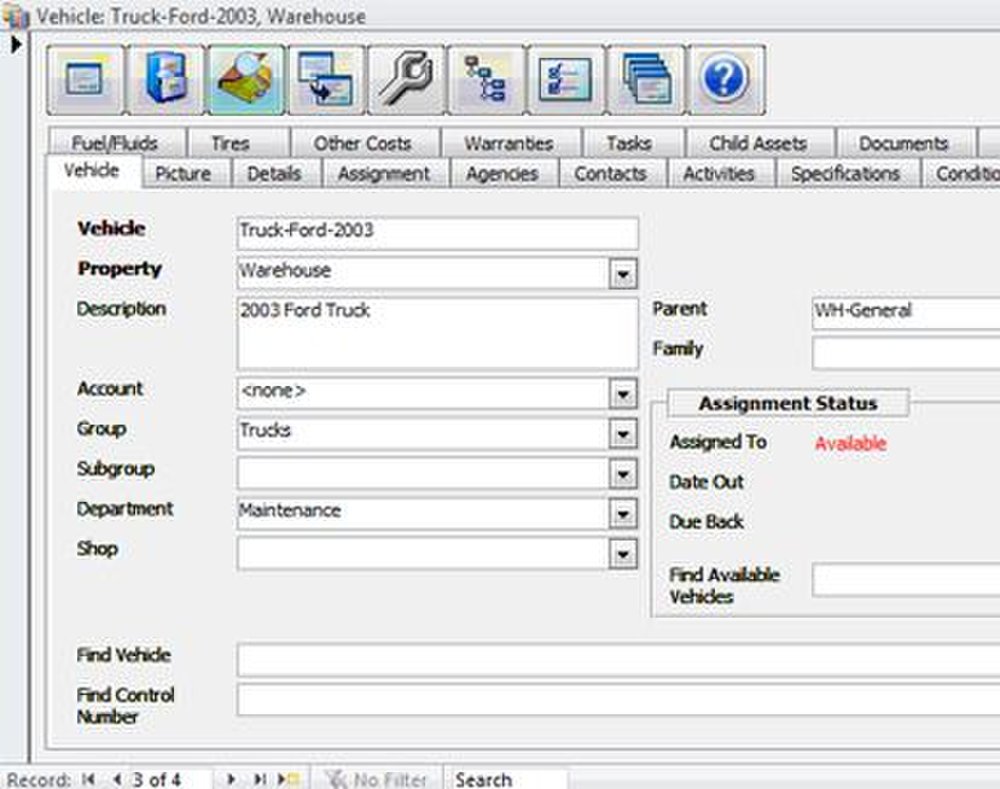 MicroMain's interface is intuitive, so it's quick and easy to add assets, inventory and work orders.
MicroMain is facility management software that provides tracking and management features for your assets, inventory, budget, work orders and more. Preventive management features allow you to schedule upcoming maintenance tasks and create permission settings to keep confidential information secure.
This software lets you manage and track your assets. You can store important information such as manufacturers, warranties, serial numbers, meter readings, inspection information and much more. You can also attach documents such as images and user manuals to each asset for reference.
Preventive maintenance is another highlight of this application. You can schedule when preventive maintenance tasks need to be completed. You can track tasks based on periods of time, such as every three months, or based on meter readings like every 3,000 miles. You can assign maintenance tasks to certain individuals and the software stores all of the work orders so you have a detailed audit trail available at all times.
MicroMain's interface is crisp and slick. A navigation bar is located across the top of the interface with tabs for menus and icons for the corresponding features. Many features and screens located on this application are similar to Microsoft Word, making the application fairly easy to navigate throughout.
Permission settings are also included with this computerized maintenance management system. These settings allow you to limit access of certain information from some employees. You can receive notifications with this system regarding work orders and other important information. Additionally, full reporting capabilities are included.
If you need to access MicroMain offline and would prefer to host it on your own server, you have that option. You will need to ensure it is compatible with your current workstations, if you do not choose the cloud-based software as a service. MicroMain also includes a mobile module that lets you access the software from your tablet or smartphone, which saves you time when you can't be at your computer but you need to put out a fire.
If you need a maintenance management solution for your health care operation, MicroMain offers a separate product with specially-designed features for those in the health care industry. You can perform risk assessments, create joint commission reports, mark equipment that contains patient data (a HIPAA-related concern) and more.
MicroMain has many outstanding features. This application offers all of the tracking, scheduling and reporting features you expect from a computerized maintenance management system. You have the option of a local installation of the software or you can choose the SaaS option. MicroMain also offers a health care-centric version of CMMS.
Ready to choose your Best Maintenance Management Software? Here's a breakdown of our complete coverage:
Business.com Editorial Staff
The purpose of our community is to connect small business owners with experienced industry experts who can address their questions, offer direction, and share best practices. We are always looking for fresh perspectives to join our contributor program. If you're an expert working in your field – whether as an employee, entrepreneur, or consultant – we'd love to help you share your voice with our readers and the Business.com community. We work hard to only publish high-quality and relevant content to our small business audience. To help us ensure you are the right fit, we ask that you take the time to complete a short application: https://www.business.com/contributor/apply/ We can't wait to hear what you have to say!