Mitel Review

Mitel is a robust unified communications system that can serve businesses of all sizes. Part of what makes Mitel such a good option for all businesses is the multiple ways it can be deployed. The system is available in the cloud or as an on-premises system. There are also multiple service plans that give businesses the flexibility to ensure every employee has the features and tools they need to best support their job responsibilities. In addition, Mitel offers a complete contact center solution with a number of helpful features, including call routing with queuing capabilities, skills-based routing, CRM integration, interactive voice response (IVR), call monitoring tools like whisper and barge, and call recording.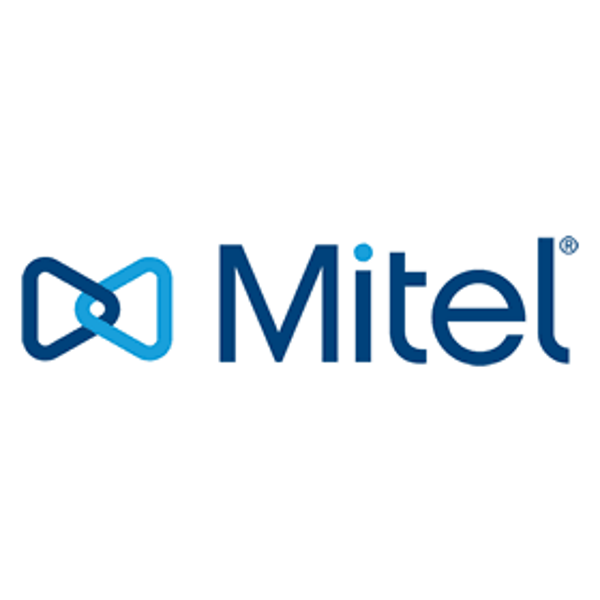 Mitel
The Verdict
Mitel is a complete unified communications system that has both the reliability and feature set to successfully service businesses of all sizes.
View all of our recommendations for best business phone systems. 
Editor's note: Interested in a business phone system? Fill out this questionnaire to have our vendor partners contact you with more details.
Mitel Pricing
Mitel is available as both a cloud-hosted and on-premises system. The two hosting options have completely different price structures. The cloud-hosted system is priced on a monthly, per-user basis. The on-premises system comprises one-time, upfront fees. 
For the cloud-hosted system, MiCloud Connect, businesses can choose from three different service plans. Unlike other providers we researched, however, Mitel gives you the choice of mixing and matching service plans on a per-user basis. This gives you the flexibility of choosing plans for each employee's specific needs, rather than paying for everyone to have a feature that only a few team members use. 
Each of the plans includes unlimited calling, standard PBX features, online administration, instant messaging, presence, Outlook and G Suite integration, and access to the Mitel mobile app. 
Here are how the plans differ, with pricing based on organizations with 50 to 100 employees: 
The Essential plan starts at $20.99 per user, per month. It includes audio conferencing for up to eight participants at a time, web conferencing with desktop sharing for up to four users at a time, and video conferencing for up to eight users at a time.


The Premier plan starts at $26.59 per user, per month. It includes audio conferencing for up to 25 participants at a time, web conferencing with desktop sharing for up to 25 simultaneous users and video conferencing for up to 12 users at a time. This plan includes Salesforce integration, voicemail transcription and on-demand call recording.


The Elite plan starts at $38.49 per user, per month. It includes everything in the Essential plan, plus audio conferencing for up to 100 participants at a time, web conferencing with desktop sharing for up to 100 users at a time and video conferencing for up to 24 simultaneous users. This plan also includes always-on call recording, archiving and an operator. 
There is an additional charge for call center services if you need them. For call center agents, costs range from $12 to $20 per user, per month. For call center supervisors, expect to pay about $110 per month. 
With the cloud-hosted system, you can rent IP phones. Prices vary by phone. We were quoted a price of $5 per month for a standard desk phone. 
While Mitel sells its cloud-hosted system directly to businesses, you must work with a local reseller for the on-premises system. While we couldn't get an exact price quote, a representative we spoke to estimated $800 to $950 per user depending on the features you want. Those costs could increase depending on the tools your business needs and the reseller you work with. 
Mitel requires contracts, which typically last from one to three years. There is also a one-time charge for installation, setup and training. 
Features
Mitel has a comprehensive selection of calling, collaboration, mobility administration, and contact center features and tools, making it a full unified communications system. MiCloud Connect has a wide range of calling features, including auto attendants, call forwarding, call transfer, call waiting, caller ID, speed dial, music on hold, call screening, call blocking, the ability to dial by name or extension, voicemail-to-email, call blocking and hunt groups. It also offers group paging, intercoms, message-waiting notifications and ring tone personalization. 
Mitel has several useful collaboration tools, including audio conferencing, instant messaging, presence, video chat and desktop sharing. 
Mitel's iOS and Android mobile app allows employees to make and receive calls from their business lines, conduct conference calls, and check their voicemail. It also has a dashboard to help you manage your day. In addition to the mobile app, the system includes a softphone that can make and receive calls from any computer, whether that is an office computer or your laptop when you're away from the office. 
Mitel has an equally impressive offering of contact center features and tools, including intelligent routing, IVRs, real-time and historical reporting, power dialers, speech analytics, workforce management, advanced voice services, and artificial intelligence.
Mitel integrates with many popular programs businesses are already using, including Salesforce, Microsoft Dynamics, Outlook, Zendesk, Chrome and G Suite. The system can also be configured to work with nearly any CRM. 
Mitel Pros
MiCloud Connect, Mitel's cloud-hosted VoIP phone system, does not require any special equipment to be installed (except phones), and Mitel handles all the maintenance and upgrades. 
The main components of the system are housed in Mitel's Tier 4 data centers. The company uses data centers around the world to ensure service stays operational. Built on the Google Cloud, Mitel offers a 99.995% uptime money-back guarantee. To ensure your system has perfect call quality, the company recommends you have a fiber connection and 100 Kbps for each concurrent call.
A nice aspect of Mitel is that besides its cloud offering, there are several on-premises options that can support larger organizations as well as businesses with multiple locations. Many of today's unified communications system providers have migrated all of their service to the cloud, so having the flexibility to choose the hosting method you prefer is a plus for Mitel.
Mitel Cons
One downside to Mitel is the low participant limits the Essentials plan has on its audio and video conferencing services. Both services only allow up to eight people in a meeting. This is lower than many of the other services we investigated. 
If you anticipate hosting meetings with more than eight people, you will need to upgrade to one of the other two service plans. However, since you can mix and match service plans with Mitel, you will only need to upgrade plans specifically for those people who host larger meetings.
Customer Support
We were impressed with Mitel's customer service. To test the support, we contacted the company multiple times by phone and email, posing as a business owner interested in phone and contact center services. 
When we reached out by phone, our calls were always immediately answered by a representative who collected specific information on our business. They then said a specialist would contact us shortly. We were disappointed that we couldn't speak with someone who could answer all of our questions immediately when we called, but that frustration was quickly erased when the specialists reached contacted us within 20 minutes. 
Each time we spoke to a specialist, they were extremely friendly and helpful. They answered our questions in enough detail that, by the end of our calls, we had a very clear understanding of how the system works and what features and tools it offers. The representatives also gave us various price estimates. 
After each of our calls, the specialists followed up with an email that included more information on the systems as well as detailed price quotes. Anytime we sent a message asking follow-up questions, we received prompt replies with thorough answers. The support we received from Mitel was excellent.
Mitel offers customer support by phone 24/7, 365 days a year.
Editor's note: Looking for the right business phone system for your company? Fill out the below questionnaire to have our vendor partners contact you about your needs.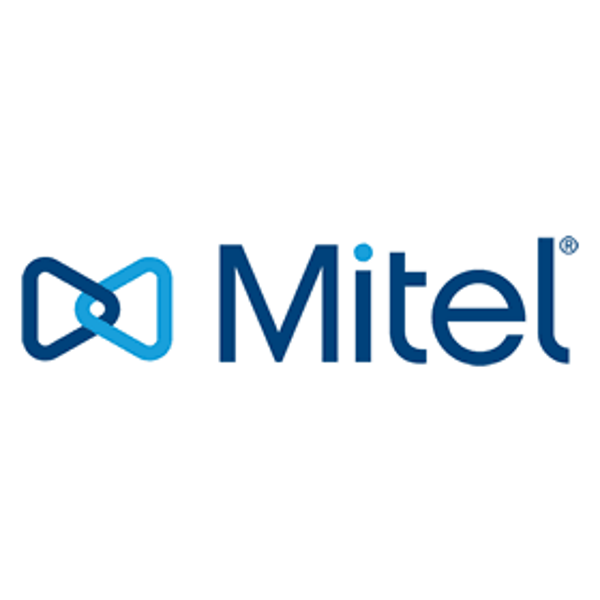 Mitel
The Verdict
Mitel is a complete unified communications system that has both the reliability and feature set to successfully service businesses of all sizes.

Chad Brooks
business.com Staff
Chad Brooks is a writer and editor with more than 20 years of media of experience. He has been with Business News Daily and business.com for the past decade, having written and edited content focused specifically on small businesses and entrepreneurship. Chad spearheads coverage of small business communication services, including business phone systems, video conferencing services and conference call solutions. His work has appeared on The Huffington Post, CNBC.com, FoxBusiness.com, Live Science, IT Tech News Daily, Tech News Daily, Security News Daily and Laptop Mag. Chad's first book, How to Start a Home-Based App Development Business, was published in 2014.