Mitel Review
By Chad Brooks
Last Modified: December 23, 2018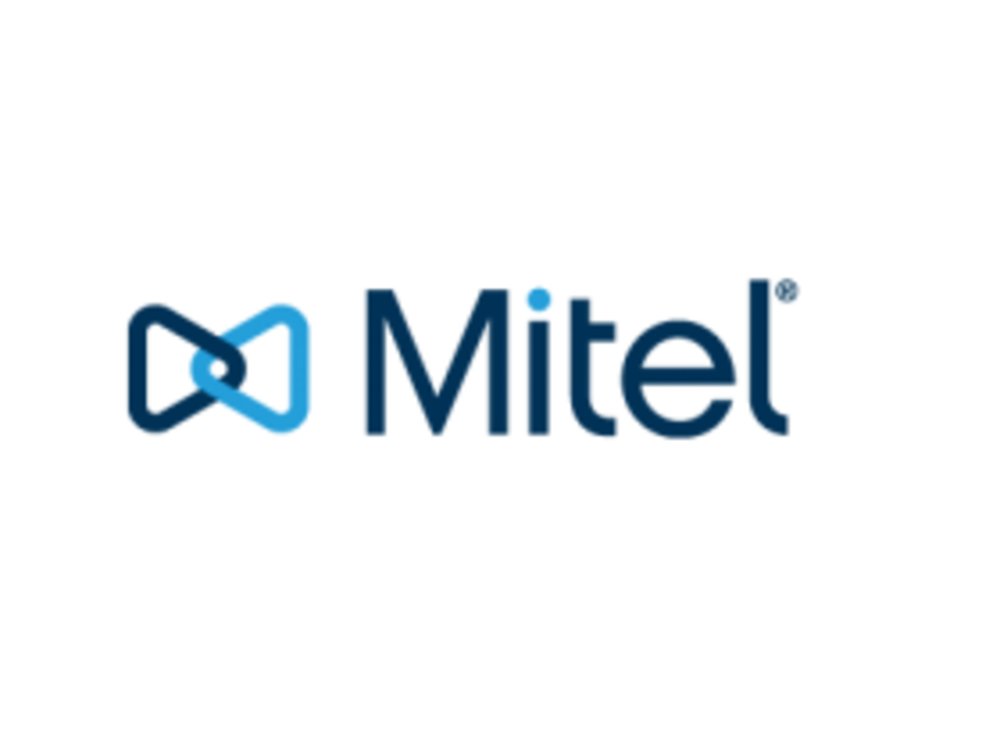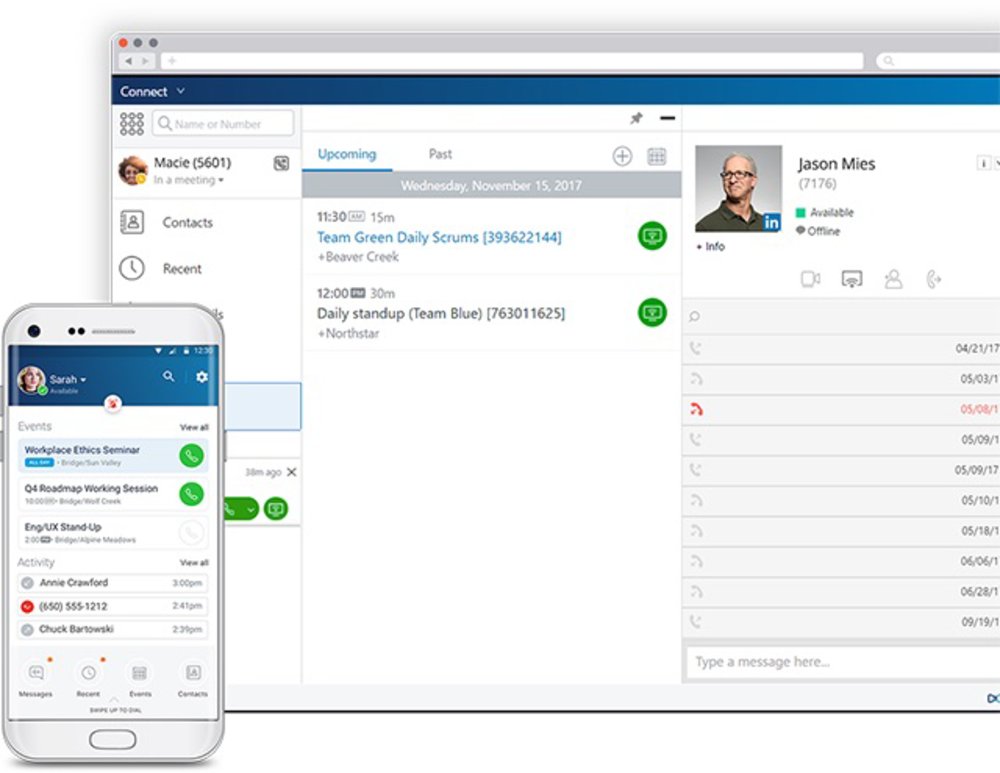 Users can access their phone system from their computers and mobile devices.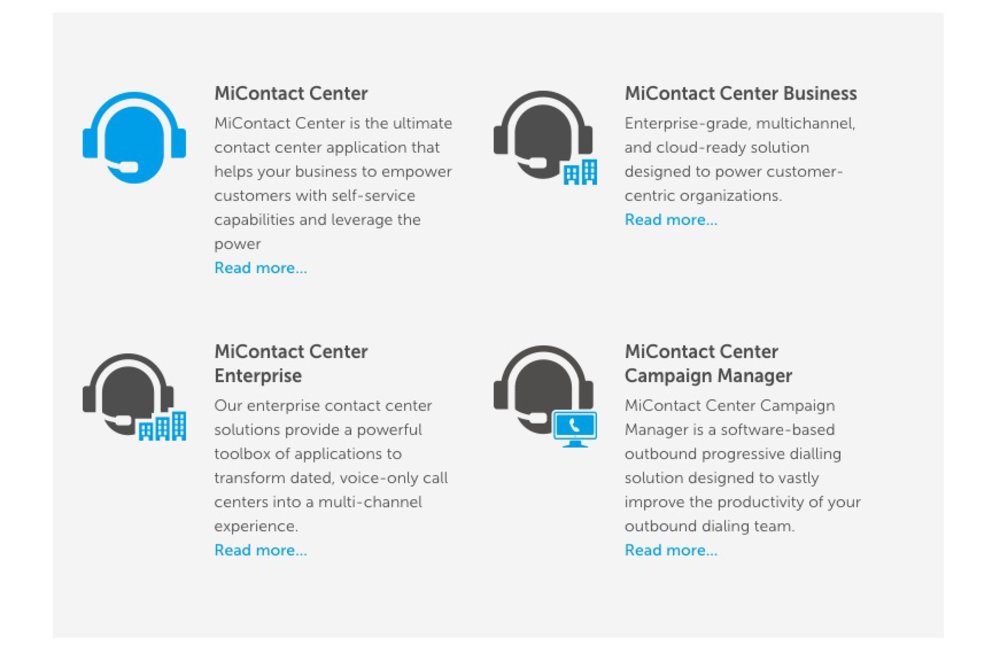 Mitel offers several contact center service options.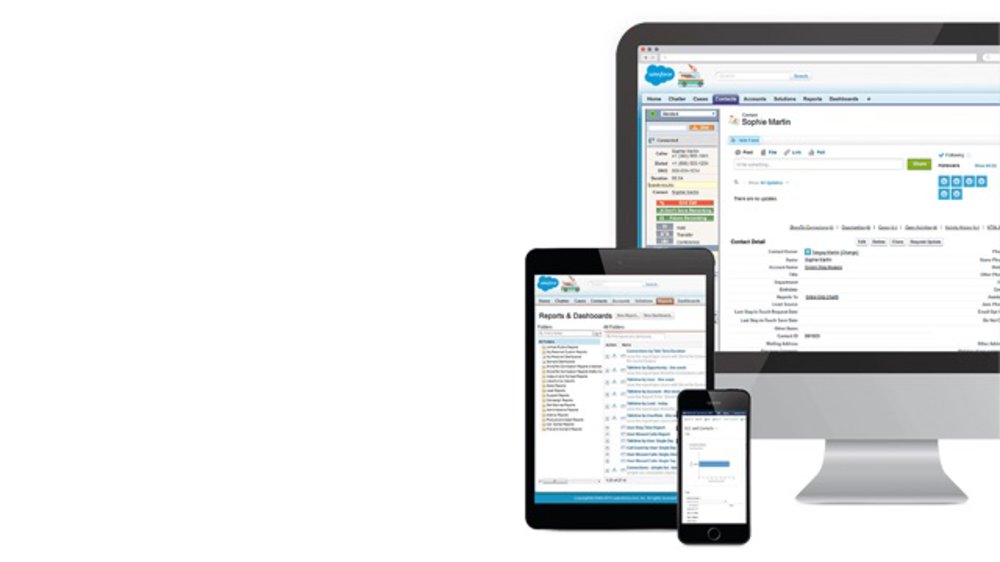 Mitel integrates with a number of popular CRM systems, such as Salesforce.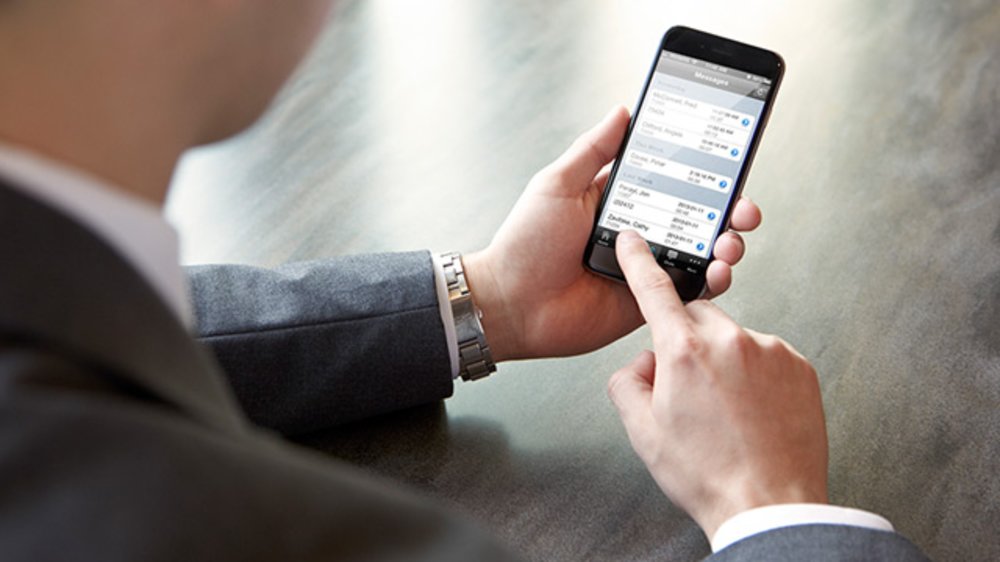 Mitel's mobile app, available for iOS and Android devices, gives users full access to their phone system from their smartphones and tablets.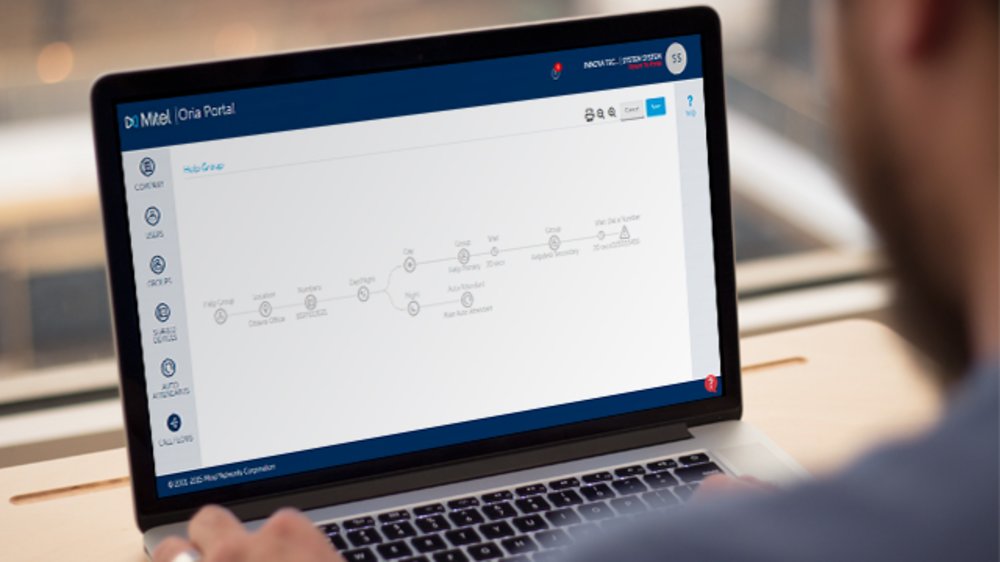 Mitel's phone system is managed via an online portal.
Businesses with contact centers have complex phone system needs. You aren't looking for just a phone system for your office, nor are you only looking for a phone service for your contact center. You need a phone system that provides exceptional services and support to your entire organization.
The phone you choose will support everyone in your company. It needs to be feature-rich and flexible enough to grow with your business as it expands. The contact center services are then tacked on to the office phone system. You want a phone provider that will allow you to tack on those call center services to the phone system only for those employees working in the call center.

The key features you want from your call center services are call routing with queuing capabilities, skills-based routing, CRM integration options, interactive voice response (IVR), call monitoring tools like whisper and barge, and call recording. It should also provide detailed analytics so you can have a clear picture of how your call center is performing.
Why Mitel
Mitel is our choice as the best business phone system for call centers because it is a robust traditional phone solution that offers comprehensive contact center services. Part of what makes this such an ideal option for all businesses is the multiple ways it can be deployed. The system is available in the cloud, as an on-premises system or as a hybrid that combines the two. There are multiple service plans that give businesses the flexibility to ensure each employee has the features and tools they need to best support their job responsibilities.
View all our recommendations for business phone systems on our best picks page.
Competitive Pricing and Terms
Mitel is available as both cloud-hosted and on-premises systems. The two hosting options have completely different price structures. The cloud-hosted system is priced on a monthly, per user basis. The on-premises system is made up mostly of one-time, upfront fees.
For the cloud-hosted system, there are three different service plans businesses can choose from. Unlike some other providers we researched, however, Mitel gives you the choice of mixing and matching service plans on a per-user basis. This gives you the flexibility of choosing service plans for each employee's specific needs, rather than paying for everyone to have a feature that only a few team members use.
Each of the plans include unlimited calling, standard PBX features, online administration, a desktop app, voicemail, voicemail-to-email, instant messaging, presence, Outlook integration, find me call routing and the Mitel mobile app. Here is how the plans differ.
The Essential plan is $30 per user, per month. It includes audio conferencing for up to eight participants at a time, web conferencing with desktop sharing for up to four users at a time, and video conferencing for up to eight users at a time. With this plan, there are extra costs for Salesforce integration, voicemail transcription, online faxing and call recording.
The Premier plan is $37 per user, per month. It includes audio conferencing for up to 25 participants at a time, web conferencing with desktop sharing for up to 25 users at a time and video conferencing for up to 12 users at a time. With this plan, there are no extra costs for Salesforce integration, voicemail transcription, online faxing and call recording.
The Elite plan is $55 per user, per month. It includes everything in the Essential plan, plus audio conferencing for up to 100 participants at a time, web conferencing with desktop sharing for up to 100 users at a time and video conferencing for up to 24 users at a time.
In addition to these phone system service plans, there is an additional charge for the contact center services. For the call center agents, there is an additional charge of $24 per user, per month. For call center supervisors, there is an additional charge of $112 per month, per supervisor.
With the cloud-hosted system, you can also rent IP phones. Prices vary by phone. We were quoted a price of $5 per month for a standard desk phone.
While Mitel sells its cloud-hosted system directly to businesses, you'll have to work with a local reseller for the on-premises system. While we couldn't get exact pricing, the representative we spoke provided a price estimate of $800 to $950 per user depending on the features you want included. Additionally, those costs could rise depending on the call center tools your business needs. It is important to remember that prices will likely vary based on the reseller you are working with.
Mitel requires contracts. They typically range between one and three years. There is also a one-time charge for installation, setup and training.

Mitel Features
When it comes to features, few phone systems have more to offer than Mitel does. Mitel has comprehensive selection of calling, collaboration, mobility administration and contact center features and tools.
In its base phone system, Mitel has a wide range of calling features, including auto-attendants, call forward, call transfer, call waiting, Caller ID, speed dial, music on hold, call screening, call blocking, the ability to dial by name or extension, voicemail-to-email, call blocking and hunt groups. It also offers group paging, intercoms, message waiting notifications and ring tone personalization.
The system also includes many administrative features and tools, such as call permissions, feature permissions, account codes and extensions assignments.
With Mitel, there are also several useful collaboration tools, including audio conferencing, instant messaging, presence, video chat and desktop sharing.
Mitel's iOS and Android mobile app allows employees to make and receive calls from their business line, conduct conference calls, and check voicemail. In addition to the mobile app, the system also includes a softphone that can be used to make and receive calls from any computer. You can use this feature on your computer in our office, or on your laptop computer when away from the office.
In addition to its array of phone system features, Mitel has an equally impressive offering of contact center features and tools. Among the Mitel's contact center features are:
Universal queuing and enterprise resource matching
Optimized call routing by service level, skills, priority, customer identity, schedules and caller location
Email, fax, voicemail, SMS and web chat integration
Customer callbacks
Automatic speech recognition
Softphones that allow agents to make and receive calls from their computers
Prerecorded announcements
Silent monitoring
Call recording
Hot desking, which allows contact centers to log in at any phone and computer
Detailed views of interactions in the queue
The ability to route calls to personal queues
IVRs that allow you to collect and capture all customer information in the system
Mitel's contact center dashboard provides a real-time view of how the call center is performing. The dashboard can show you alerts on critical conditions, let you monitor whether agents are in no-work mode, supervise agents in training, track all media types (voice, email, chat outbound campaigns) through one interface and compare real-time information with historical information to get a clearer picture of trends. This can ensure you are scheduling agents appropriately.
The contact center services also provide a wealth of analytical data. The analytical reports allow you to review advanced statistics of call center activity, without the need for database programmers or additional reporting applications. You can create reports by day or interval and schedule reports to be automatically emailed to you in the format of your choosing. The reports let you see how a group is performing, and review detailed agent activity for billing purposes or performance evaluations.
You can also run outbound campaigns with Mitel's contact center services. The outbound dialer can be used for collections, customer follow-throughs or compliance. You can build outbound campaigns that focus on specific business goals and fine tune them while they are in progress.
Mitel integrates with many popular programs many businesses are already using, including Salesforce, NetSuite, Microsoft Dynamics, Act, Zendesk and Desk.com. In addition to the built-in integrations, the system can also be configured to work with nearly any CRM.

Conference Calling
Mitel has a complete conference calling service built into its phone system. With the conference bridge feature, which comes included for no extra charge, each employee can hold their own conference call with up to 25 callers. However, the complete plan allows for an unlimited number of participants. If your company is looking to host conference calls with more callers than this phone system provides for, you will need to use a conference calling service. These services allow for hundreds, and sometimes thousands, of callers on each call. You can find more information on these services on our conference call services best picks page.
Ease of Use
Mitel can be hosted in the cloud, on-premises or as a hybrid of the two. Mitel's MiCloud Office is a cloud-hosted VoIP phone system that requires no equipment to be installed, except phones, and Mitel handles all the maintenance and upgrades.
The main components of the system are housed in Mitel's geo-redundant data centers. The company uses multiple data centers around the world to ensure service stays operational, even if one of the locations shuts down.
To make sure the MiCloud Office system has perfect call quality, the company recommends having a fiber connection and 100 Kbps for each concurrent call. In addition to MiCloud Office, Mitel offers MiCloud Business and MiCloud Flex.
Mitel's cloud systems have an uptime of between 99.97 and 100 percent. If the uptime drops below 99.99 percent, customers are eligible for credits on future bills, according to the company's service level agreement.
Mitel offers several on-premises options that are housed inside your business. They require professional installation, and you are responsible for the maintenance and upgrades.
The on-premises systems, which can be used in shelf-top, rack-mount and wall-mount configurations, support numerous locations and use a software and hardware platform that combine data networking and TDM switching architectures.
The hybrid option houses the main telephone system in the cloud, with the contact center solution hosted on-premises inside your business.
Mitel offers several performance analytics tools that help ensure your system is always running at top notch. The tools provide round-the-clock monitoring of your business phone system, and can detect when a voice quality problem is occurring, identify the cause of the problem, resolve problems before they impact users and prevent future problems from ever occurring.
Customer Support
We were impressed with Mitel's customer service. To test the support offered, we contacted the company multiple times by phone and email posing as a business owner interested in phone and contact center services.

When we reached out by phone, our calls were always immediately answered by a representative, who collected specific information on our business. They then said a specialist would contact us shortly. We were disappointed that we couldn't speak with someone who could answer all of our questions immediately when we called, but that frustration was quickly erased when the specialists reached out to us within 20 minutes.
Each time we spoke to a specialist, they were extremely friendly and helpful. They answered all our questions in enough detail that by the end of our calls we had a very clear understanding of how the system worked and what it had to offer in terms of features and tools. The representatives also did a good job of providing various price estimates.
After each our calls, the specialists always followed up with an email that included more information on the systems, as well as detailed price quotes. Anytime we sent a message asking a follow up questions, we received prompt replies with thorough answers to our questions. Overall, the support we received from Mitel was excellent.
Mitel offers customer support by phone 24 hours a day, seven days a week, 365 days a year.
Drawbacks
One downside with Mitel is the lack of information on its website. The website isn't very easy to navigate and we had a hard time finding the type of detailed information on its system that we were looking for. While it did offer some resources on its website, we couldn't find user guides or FAQs, which many other providers offer.
Another drawback is that we had difficulty finding Mitel's accreditation status and rating with the Better Business Bureau. Some of its local offices were on the BBB website, but its headquarters were not. We would have liked to see if there were any complaints about the company.
Editor's Note: Looking for a business phone system? Click the Compare Quotes button below to have our sister site Buyer Zone connect you with vendors that can help.

Ready to choose your The Best Business Phone Systems of 2019? Here's a breakdown of our complete coverage:

Chad Brooks
Chad Brooks is a Chicago-based writer and editor with nearly 20 years in media. A 1998 journalism graduate of Indiana University, Chad began his career with Business News Daily in 2011 as a freelance writer. In 2014, he joined the staff full time as a senior writer. Before Business News Daily, Chad spent nearly a decade as a staff reporter for the Daily Herald in suburban Chicago, covering a wide array of topics including local and state government, crime, the legal system and education. Chad has also worked on the other side of the media industry, promoting small businesses throughout the United States for two years in a public relations role. His first book, How to Start a Home-Based App Development Business, was published in 2014. He lives with his wife and daughter in the Chicago suburbs.