Mitrefinch Review
Mitrefinch is a provider of workforce management solutions for organizations with more than 100 employees. Its on-premises and cloud-based systems include HR software that helps manage vacation planning, sick leave and other absences. The system is compatible with any iOS, Android, BlackBerry and Windows mobile device. In addition to tracking when employees come and go, Mitrefinch offers absence management, scheduling and HR-management tools.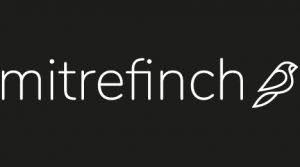 View all our recommendation for time and attendance systems on our best picks page.
Pricing
For businesses with fewer than 250 employees, Mitrefinch recommends the on-premises system. (The sales rep we spoke with said for a business with 50 employees, the on-premises system costs roughly $7,500.) If you host the system on your servers, there are no additional monthly costs.
Another possibility is a cloud-based option, which costs $150 per month. However, you still own the all of the software. The sales representative we spoke with said the cloud-based system, for a business with 50 employees, would cost about $8 per employee, per month.
Features
Mitrefinch is a sophisticated system that offers many of the time-tracking and management services businesses need in a time and attendance system.
Multiple time-tracking methods. With Mitrefinch, employees can clock in and out using traditional time clocks, web browsers, and mobile apps.


Touchscreen timeclocks. The system offers biometric clock options that prevent buddy punching. The biometric clocks work by scanning a digital representation of an employee's unique fingerprint to record when they clock in and out. The biometric options can work as a stand-alone or in conjunction with a swipe or key fob card to gain access to pre-approved areas. The system does not store fingerprint copies, so employee security is never at risk.


Mobile app. The system can be accessed via iOS and Android mobile devices. With the mobile app, employees can clock in/out or on/off specific jobs from remote work sites, request time off and review their information.


PTO management. The system offers absence management that tracks employee accruals and allows staff members to request time off and managers to approve or deny those requests.


Scheduling. Using Mitrefinch's scheduling tools, employers can assign staff to shifts. It also notifies employers if a schedule or shift change puts them in danger of going over their budget. The scheduling tools can ensure organizations are meeting employee legislation and health and safety requirements.
Additional Considerations
There are a number of factors that make Mitrefinch a valuable time and attendance system. Here are some of the features we were impressed with:
The system offers a wide range of customizable labor reports.


Mitrefinch provides employers with a centralized database of employee contract details, benefits, compensation, vacations, training and qualifications.


In case of an emergency, the system gives those in charge immediate access to the location of each staff member.


Customer support is available via phone, email and in-person when necessary. Mitrefinch also conducts system administration health checks to ensure the software is working as it is supposed to.
Drawbacks
There are two downsides to Mitrefinch. First, Mitrefinch is designed for organizations with at least 50 employees. While it technically can be used by smaller businesses, the cost may be prohibitive.
With that in mind, the second downside to this system is the cost. Knowing that the company recommends the on-premises system for businesses with fewer than 250 employees, having to pay upfront fees that start at $7,500 could be a significant roadblock for some organizations.
Editor's Note: Looking for a time and attendance system? Click the Compare Quotes button below to have our sister site Buyer Zone connect you with vendors that can help.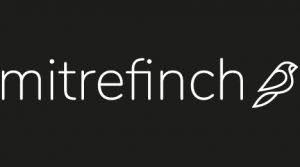 Chad Brooks is a Chicago-based writer and editor who has spent more than 20 years in media. A 1998 journalism graduate of Indiana University, Chad began his career with Business News Daily in 2011 as a freelance writer. In 2014, he joined the staff full time as a senior writer. Before Business News Daily, Chad spent nearly a decade as a staff reporter for the Daily Herald in suburban Chicago, covering a wide array of topics including local and state government, crime, the legal system and education. Chad has also worked on the other side of the media industry, promoting small businesses throughout the United States for two years in a public relations role. His first book, How to Start a Home-Based App Development Business, was published in 2014.