Mobiniti Review
By Saige Driver, business.com Writer | Updated Apr 04, 2019
From list segmentation to automation, Mobiniti has a range of helpful tools that businesses can use to create successful text message marketing campaigns. However, its dashboard isn't as user-friendly as others we reviewed. If you're interested in this service, you can test the platform with its free Pay As You Go plan. It does have a free trial, but you need to provide credit card information.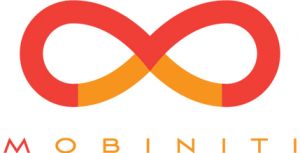 To view all our recommendations for text message marketing services, visit our best picks page.
Mobiniti has all the tools that the best text message marketing services have, such as contact management tools, analytics and reports, segmentation capabilities, autoresponders, automation and even drip campaigns. While the service has helpful features, its dashboard isn't as intuitive as other services' and may take some time to get used to.
Pricing
Mobiniti has transparent pricing for its eight plans: Pay As You Go, Starter, Standard, Plus, Premium, Professional, Corporate and Enterprise. All plans are a monthly subscription, and you can cancel, upgrade or downgrade anytime.
The Pay As You Go Month has no monthly fee and includes one custom keyword and 100 text messages, but no social profiles. Additional messages are 5 cents each. Additional keywords are $25 per word monthly.
The Starter plan is $49 per month. It comes with four custom keywords, 1,500 messages and 100 social profiles. For more text messages, it's 3 cents each and 4 cents for additional social profiles. For more custom keywords, it is another $25 per month.
The Standard plan is $99 and includes four keywords, 3,000 messages and 200 social profiles. More messages are 2.7 cents each, and social profiles are an additional 4 cents. If you want to add more custom keywords, it's another $25 per word.
The Plus plan is $149 per month. It comes with eight keywords and costs another $20 for additional keywords. This plan includes 4,500 messages and 300 social profiles. It costs 2.5 cents each for additional messages and 4 cents each for more social profiles.
The Premium, Professional, Corporate and Enterprise plans are for businesses sending a high volume of text messages. These plans range from $199 to $999 per month for 7,500 to 45,000 text messages a month.
While Mobiniti offers a 14-day free trial, you have to provide your credit card information and your card will be charged following the trial unless you cancel. However, you can try the Pay As You Go plan without providing your card information.
Ease of Use
When you first sign up for Mobiniti, you have to activate a working short code, long code or toll-free number. You have the chance to participate in a demo to learn about the platform. You can also scroll through its blog or sign up for its newsletter.
When you input a new contact, you can include their full name, phone number, email address, gender, zip code, time zone, birthday and what groups they belong to. You can input contacts manually or by importing your existing contact list.
Mobiniti's interface isn't as intuitive and user-friendly as other platforms. Most of the platforms we reviewed walk you through sending your first text message and adding new contacts, and Mobiniti doesn't. The platform is more cluttered and outdated than the others.
However, if you have trouble with the dashboard, Mobiniti has various tools to help, such as its help center and live chat. You can reach customer support via text, live chat, call and email.
Mobiniti Features
Application: Some text message marketing companies have a mobile app. You can manage your text campaigns on your tablet or mobile device with Mobiniti's new iOS app. With the app, you can send out campaigns, receive notifications and incoming texts, and reply to customers. However, the app is only available at the Apple Store.
Automation: The best text message marketing companies have automation capabilities. Mobiniti offers both autoresponders and drip campaigns. With autoresponders, you can relax knowing you won't accidentally ignore a new contact. When someone opts in to your contact list, a text will automatically be sent to them. You can respond with coupons or promotions, welcome notes, or verification messages.
Drip campaigns make it easy to create automated customer journeys. A series of text messages will be sent based on a schedule you determine, based on triggers such as link clicks, keyword opt-ins and unsubscribes.
Customization: The best text message marketing companies offer various ways to send personalized messages, such as data capture or segmented groups. With Mobiniti's data capture tools, you can gather information such as birthdays, zip codes, full names, email addresses and custom fields. Sending personalized messages make your customers feel valued as people, not just a phone number on a contact list. While Mobiniti doesn't have full segmentation and group capabilities, you can segment your list by specific click-through rates.
Integrations: Mobiniti integrates with more than 1,000 apps, including Mailchimp, Constant Contact, Infusionsoft and Zapier. This is great for businesses that want to combine their email marketing and text message campaigns.
Mobile keywords: Mobile keywords are vital in successful text message marketing campaigns. Mobiniti uses keywords to drive opt-ins and track customer acquisition by source. Monthly plans include at least one free custom keyword. While Mobiniti offers mobile keywords, some of the best text message marketing companies offer unlimited keywords and use keywords to manage segmented groups and send targeted messages.
Multimedia message service: You can send text messages with pictures, audio clips and video.
Scheduling: Do you know what text messages you want to send in the future? With Mobiniti's tools, you can schedule text message campaigns to go out at any date and time. You can plan ahead and forget about sending campaigns. This is helpful to businesses that send appointment reminders or weekly sales meeting reminders.
Surveys: Gathering customer feedback is important for every business. Mobiniti has tools that let you reach out to customers and ask if they would recommend your business. If customers say yes, it will ask them to leave a review online. If the contact says no, the service will ask for feedback.
Image Credit: ViewApart / Getty Images