MODX Review
By Business.com Editorial Staff
Last Modified: November 5, 2018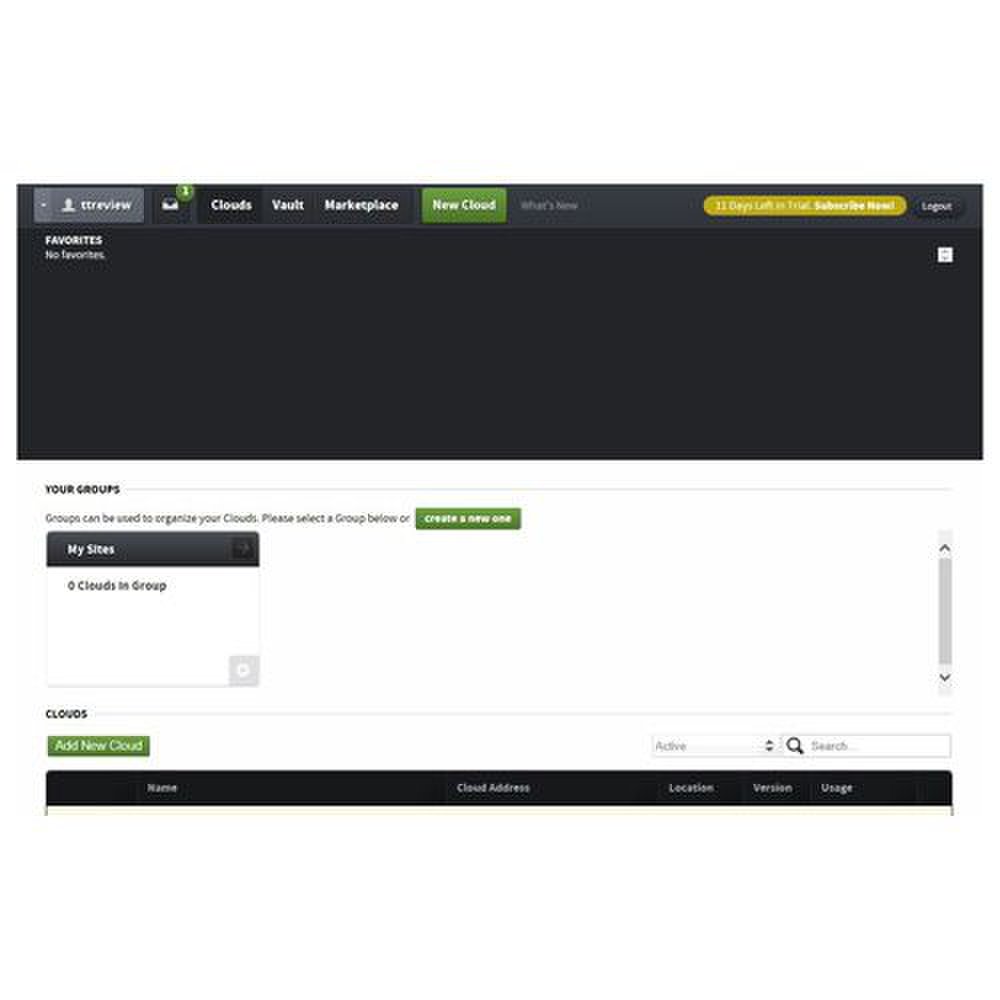 MODX image: This is the MODX dashboard.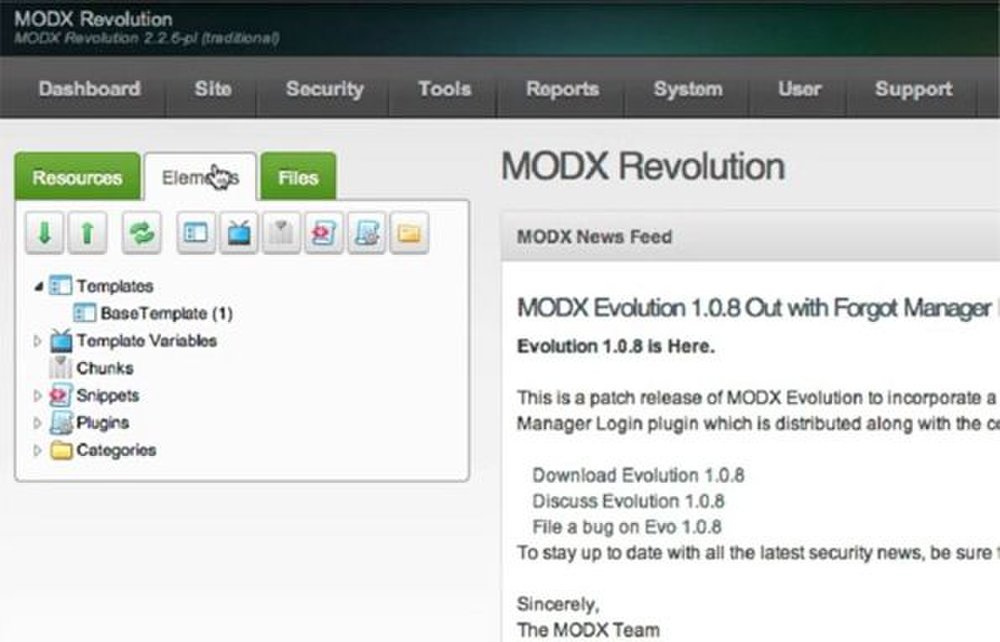 MODX image: The elements tab holds your templates and code that you need for your website.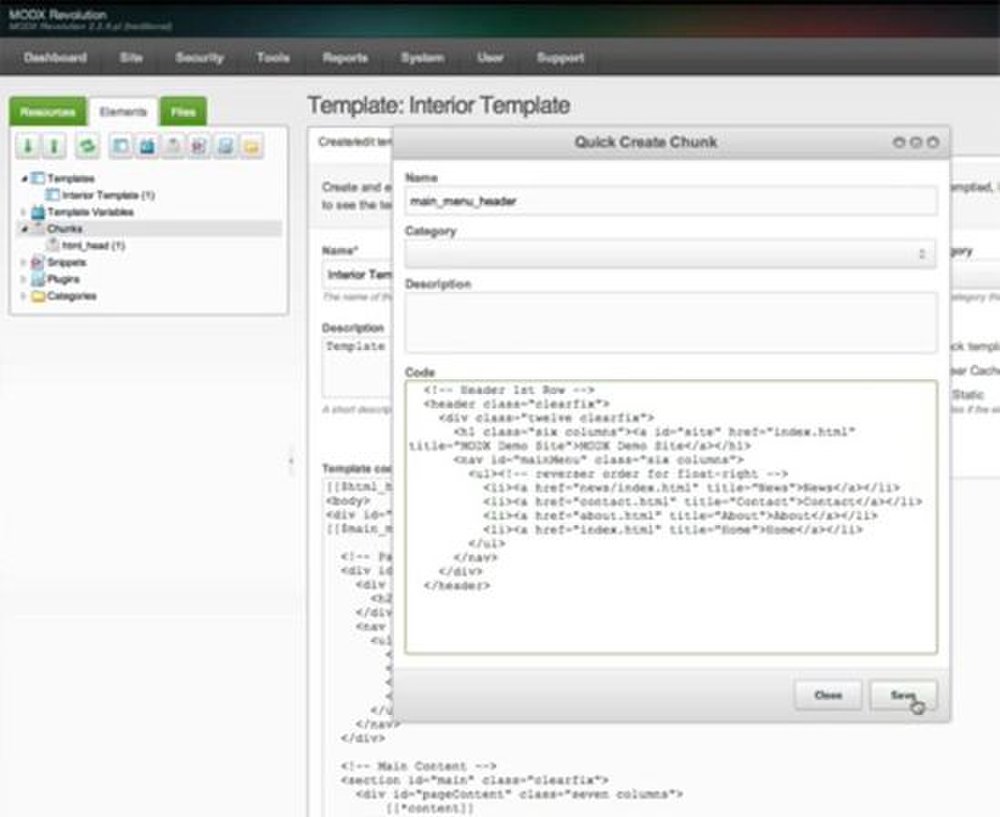 MODX image: You can save chunks of code with unique names and use those in your programming.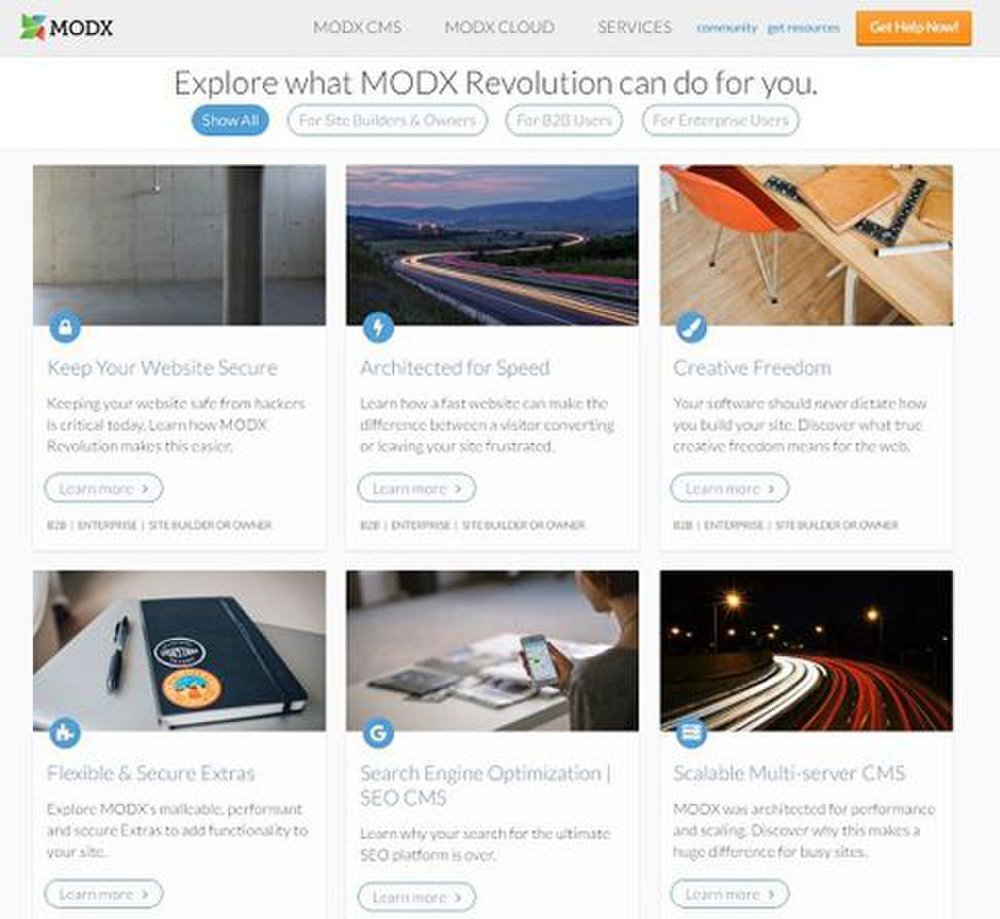 MODX image: This open-source CMS system can help you develop a secure, fast-running site that is SEO friendly.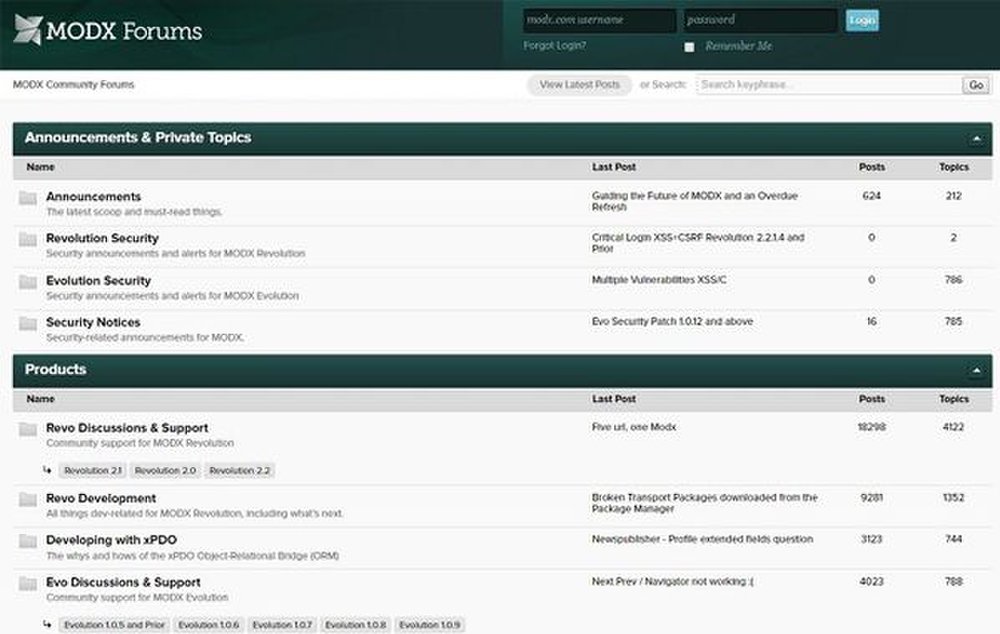 MODX image: You can get help, trade codes or discuss changes you'd like to see on the active user forums.
MODX is a developer-friendly content management system, or CMS, that is capable of recognizing several programing languages. MODX doesn't have any simple web building tools like a site wizard. Instead, every aspect of your site must be created using code. While basic web-creation tools are not necessary for content management system software, it is nice to have them for creating quick web pages.
This CMS software is intuitive for web designers and organized to allow you easy access to important tools. Since this is a true CMS program rather than a souped-up web builder, you must use code to create an interactive, eCommerce-friendly business website.
The online video tutorials, user guides and discussion forums have lists of codes to use for a variety of business tools. It also offers a free download guide and codes for applications. However, you have a great deal of creative freedom with this platform, including the ability to use different programming languages for different types of content. For example, you can program your website in HTML5 and your mobile app in JSON.
You can create websites that are mobile responsive and handicapped-accessible. The platform allows for malleable plug-ins and apps. It allows for the most common website tools like blogs, product catalogs or directories, store locators, and FAQs. It has mods for email marketing via MailChimp, Constant Contact and other newsletter programs. It works with Javascript codes to integrate things like Google Analytic, and Zapier for more robust applications. It has some eCommerce integrations in MODX Extras for Shopify, Shopkeeper, Magento and others.
MODX offers a high level of security, with xPDO as an intermediate database layer to ensure code is sanitized before being saved to a database. This prevents SQL injection attacks. It has several password add-ins for ensuring your content is secure.
With a clean interface and the ability to recognize multiple programing languages, MODX is a developer-friendly choice for a content management system. You can use it to create websites or mobile apps. It also allows for email marketing, an important feature for businesses that use their websites to gather leads. It is secure, versatile and has integrations with several shopping cart programs.
Ready to choose your Best Content Management Systems and Blogging Platforms? Here's a breakdown of our complete coverage:
Business.com Editorial Staff
The purpose of our community is to connect small business owners with experienced industry experts who can address their questions, offer direction, and share best practices. We are always looking for fresh perspectives to join our contributor program. If you're an expert working in your field – whether as an employee, entrepreneur, or consultant – we'd love to help you share your voice with our readers and the Business.com community. We work hard to only publish high-quality and relevant content to our small business audience. To help us ensure you are the right fit, we ask that you take the time to complete a short application: https://www.business.com/contributor/apply/ We can't wait to hear what you have to say!