Moolah Review
Moolah is a mobile credit card processor headquartered in Capistrano Beach, California, that was founded in 2011. It serves small businesses in the U.S., Canada, Australia and the U.K. It has flat-rate pricing and sets you up with your own merchant account. There are no setup or application fees, and there's no termination fee either, so you can cancel your account at any time.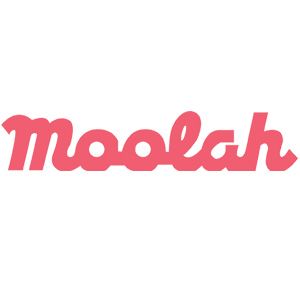 Moolah
The Verdict
Moolah has a simple flat rate for all transactions. It's one of the few mobile processing companies that sets you up with a merchant account and payment gateway.
This mobile credit card processing company works closely with Authorize.Net, one of the industry's largest payment gateway providers. When you sign up with Moolah, you receive an Authorize.Net payment gateway with your account for no extra charge. Moolah uses the Authorize.Net app for mobile processing.
Moolah shouldn't be confused with Moolah Payments, which is a payment processing company for nonprofits based in Atlanta, Georgia, that charges application, setup and monthly fees.
Pricing and Terms
Moolah has a single flat rate for all transactions. Regardless of whether your customer hands you a debit, credit or rewards cards, and whether it's branded Visa, Mastercard, Discover or American Express, you pay the same rate. You'll also pay this rate for transactions that need to be keyed in to the app or the virtual terminal. This rate is slightly above average for in-person transactions, but lower than average for online or card-not-present transactions.
You receive an Authorize.Net payment gateway for no additional cost as part of your Moolah account, saving you the $25 monthly fee you'd pay if you signed up directly with Authorize.Net.
Here's what you pay to use Moolah:
2.79 percent plus 29 cents per transaction
$14.95 monthly minimum: If you don't generate enough money from the processing percentage rate, you pay this fee. The rep we spoke with said you need to process at least $600 per month to meet this minimum.
If you use Moolah's partner Wix for your e-commerce website, Moolah offers a discounted percentage rate:
2.69 percent plus 29 cents per transaction
$14.95 monthly minimum
Other Fees
There are a few fees that you pay on a per-incidence basis. For example, if you issue a refund, you pay the 29 cent per-transaction fee. If a customer disputes a transaction, you pay a $25 chargeback fee.
Here's a list of fees you won't pay if you choose Moolah as your mobile processor:
Application or setup fee
Monthly fee (sometimes called a statement fee)
Gateway setup fee
Monthly gateway fee
Annual fee
PCI compliance fee
Early termination or account closure fee
Terms
Moolah doesn't charge a cancellation fee, so if you decide to close your account, you can do so at your convenience without being penalized with an expensive early termination fee.
Features
You can accept all major credit and debit cards with Moolah, and process transactions in person, whether you're on the go or have a physical store. You can also accept payments online. Here's more information about Moolah's features.
Mobile Credit Card Payment App
Moolah uses the Authorize.Net mobile payment app. It's compatible with Android phones and tablets, iPhones, and iPads. Here are some of the things it can do:
Accept credit and debit card payments
Accept tips
Set sales tax rate
Issue refunds
Email receipts
Manage products: add photos, descriptions and prices, organize by category
View transaction history
Virtual Terminal
As part of your Authorize.Net payment gateway, you receive access to a virtual terminal. You can use it to accept payments using your computer, such as for payments you accept over the phone or by mail order.
Processing Equipment Options
You purchase a mobile card reader from partner vendor POS Portal. Two card readers are available. The magstripe reader costs $42.88, and the magstripe and chip reader costs $98. Although the magstripe and chip reader is more expensive, this is the model you'll want, as it's EMV compliant. Both mobile credit card readers connect to phones and tablets using the headphone jack, so merchants using the iPhone 7 or newer will need to connect their lightning adapter to use these devices. If you have a brick-and-mortar store, Moolah offers you Poynt Smart Terminals.
Integrations
Moolah integrates with many third-party business applications, such as accounting software like FreshBooks and Xero, POS systems like Lavu and Lightspeed, and e-commerce platforms like Magento and Wix.
Additional Considerations
Because Moolah sets you up with a merchant account, it takes longer for your application to be approved – up to 72 hours. Also, if you don't have a website, you must submit some marketing material with your application. Once your account has been approved and you start accepting credit cards, it can take up to three days for funds to be deposited into your account.
Moolah has good customer service, providing you with phone support and a dedicated account rep. Most mobile processors don't offer these features. When we called Moolah, posing as a small business owner, our contacts were helpful and well informed, and they followed up with us by email immediately.
Drawbacks
It takes up to 72 hours for Moolah to approve your application, which is longer than average for a mobile credit card processor (but it's also one of the only flat-rate processors to provide you with your own merchant account).
If you plan to accept payments through your website, you must meet Moolah's display requirements for refund, shipping and privacy policies. However, if you need help crafting these policies, it can supply you with sample templates.
Editor's note: Looking for a credit card processor? Click the Compare Quotes button below to have our sister site Buyer Zone connect you with vendors that can help.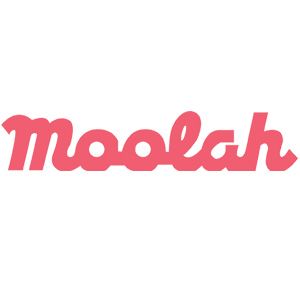 Moolah
The Verdict
Moolah has a simple flat rate for all transactions. It's one of the few mobile processing companies that sets you up with a merchant account and payment gateway.

Lori Fairbanks
business.com Staff
Lori Fairbanks is a writer and editor for business.com and Business News Daily who has written about financial services for small businesses for more than seven years. Lori has spent hundreds of hours researching, analyzing and choosing the best options for critical financial-related small business services, including credit card processing services, point-of-sale (POS) systems and employee retirement plans. Lori's publishing experience is extensive, having worked as a magazine editor and then as a freelance writer and editor for a variety of companies.