Moz Review
By Adam C. Uzialko
Last Modified: August 20, 2018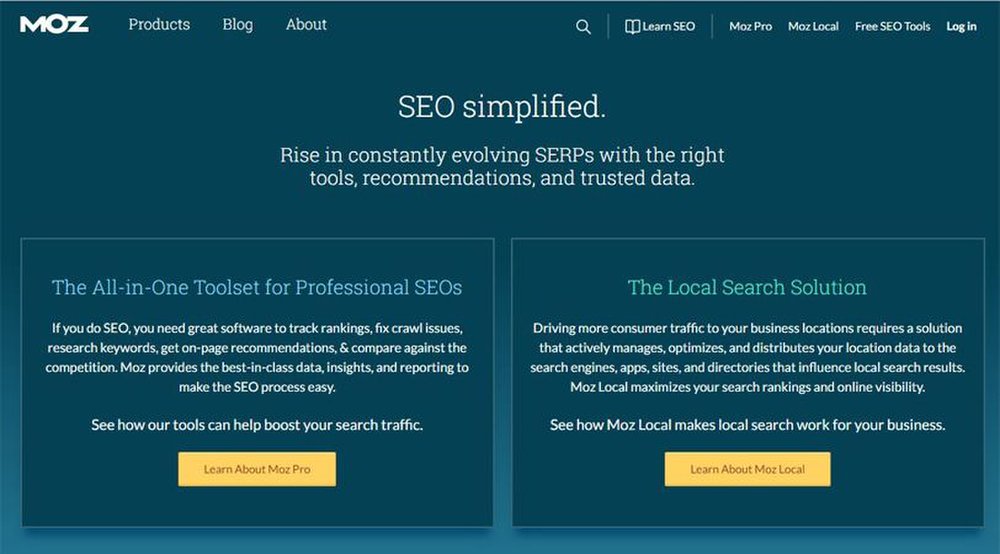 Moz Pro image: Moz offers two solutions: one for local SEO, and one all-encompassing suite with multiple SEO tools.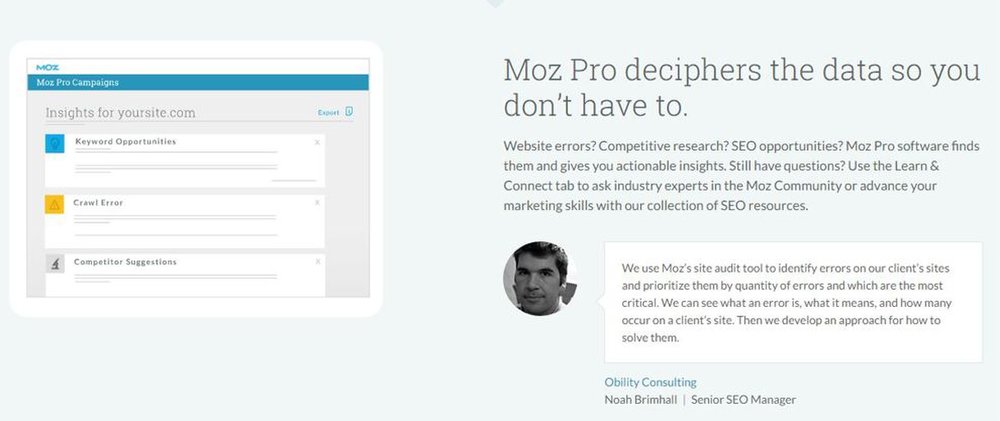 Moz Pro image: After it gathers relevant information, this program interprets the raw data to help you easily understand what steps you need to take for your SEO campaign.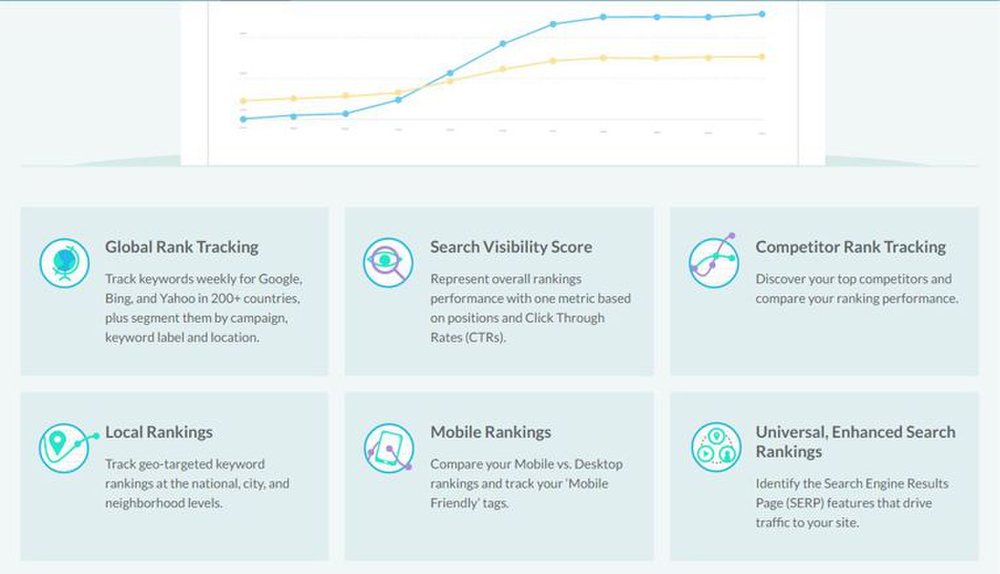 Moz Pro image: Moz tracks several rankings for you, including global, local, mobile and even competitor rankings.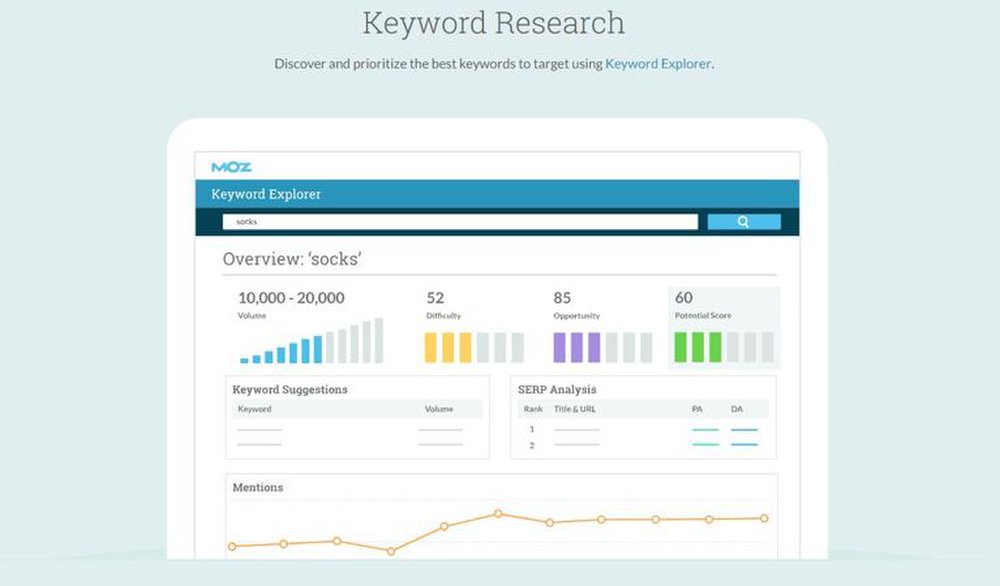 Moz Pro image: Keyword research reports include information on difficulty, opportunity and volume to help you pick the keyword that will best help your site.
Moz Pro is an all-encompassing SEO suite with multiple tools to help improve your website's ranking in search results. Its tools can help you learn and master the steps you need to take to improve your SEO standings, and it provides you with the assets you need to stand out.
How you use Moz ultimately depends on what your site needs. If you're not sure where to start to increase your rankings, a good first step is to perform a site audit, which crawls your website and identifies issues across your domain in need of fixing in order to improve your rankings in popular search engines. These items might include things like duplicate content, missing metatags (and other essential page elements), poor keyword choices or broken links. You can also run an unlimited number of crawls on any public website to give you important insights into competitors' strategies.

Once you've run a diagnostic on your website, Moz gives you an optimization report that highlights roadblocks, but it also suggests fixes for most, if not all, of the issues. Moz's keyword research tool recommends keywords you can use that are relevant to your content and will boost your search engine rankings. The keyword research tool can also estimate the volume of each keyword. Moz claims its volume estimates are more than 90 percent accurate.
Moz's SEO monitoring software provides reports and scores to help you track the success of your SEO campaigns. Some of these reports and scores include search visibility; global, local, and mobile rankings; and competitor rank tracking. If you're unhappy with your results, you can use Moz's SERP analysis, which breaks down information pertaining to rankings, including links and social data.
If you're interested in adopting a backlink strategy, Moz provides several helpful tools in this area as well. You can start with an analysis of your link profile, after which Moz Pro identifies potential opportunities. These might include broken links that you can fix as well as competitive link opportunities. You can track the success of your campaign with competitive link metrics and a spam analysis report, which informs you if any of your backlinks are hurting your SEO by being marked as spam. Moz also spots and recommends recently published links so you can make the most of them while they're still new.
This SEO management software offers different pricing tiers for its service. The packages generally have the same features across the board but differ in the amount of work you can perform in each tier. For example, the smallest package lets you run five keyword reports a day, track five sites, crawl 250,000 pages and have only two users. The largest package allows for 30,000 keyword reports a month, 100 tracked sites, 1,250,000 crawled pages and unlimited users.
Moz Pro is a comprehensive SEO software application with tools, including site auditing, keyword research, backlinks, competitor analysis, and several reporting features, that can help you throughout each stage of your SEO campaigns. Moz's software can help you develop the best SEO campaign for your business and is worth investigating.

Ready to choose your Best SEO Tools & Rank Trackers? Here's a breakdown of our complete coverage:

Adam C. Uzialko
Adam C. Uzialko, a New Jersey native, graduated from Rutgers University in 2014 with a degree in Political Science and Journalism & Media Studies. In addition to his full-time position at Business News Daily and Business.com, Adam freelances for a variety of outlets. An indispensable ally of the feline race, Adam is owned by four lovely cats.