National Scanning Review
By Business.com Editorial Staff
Last Modified: December 11, 2018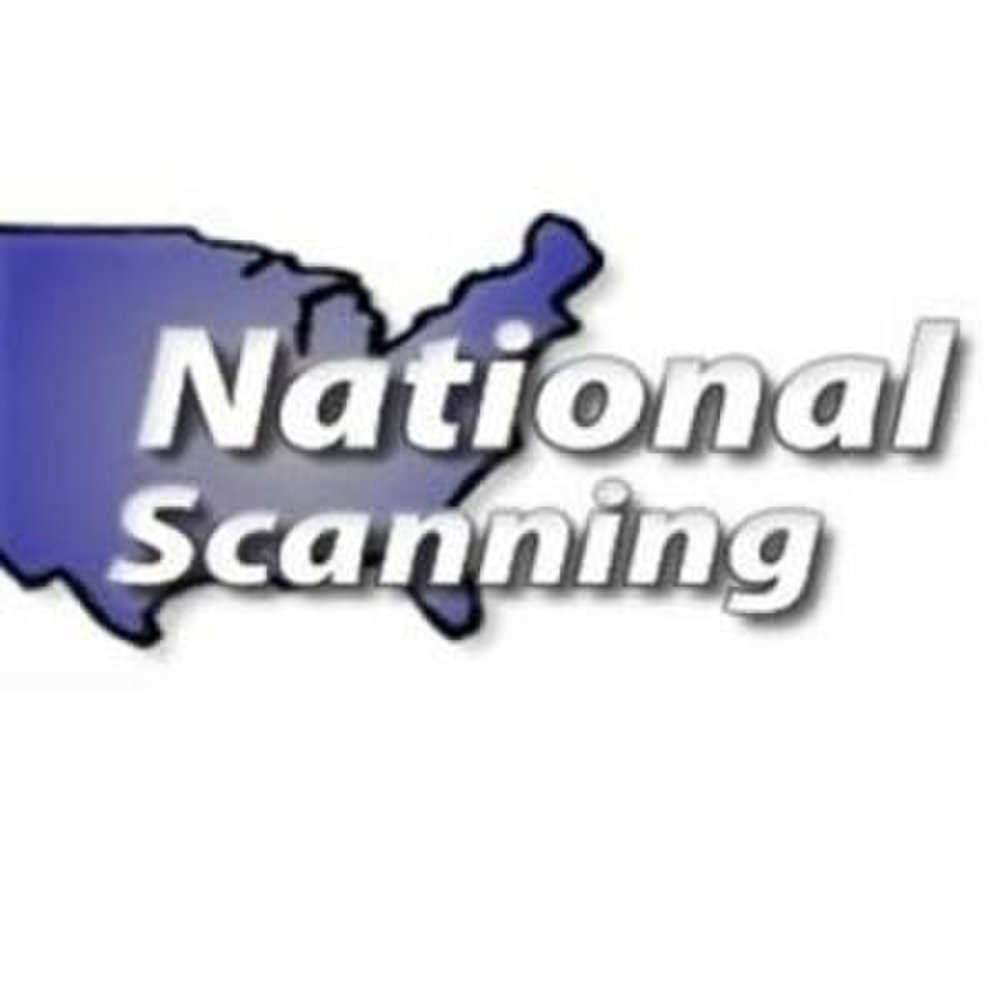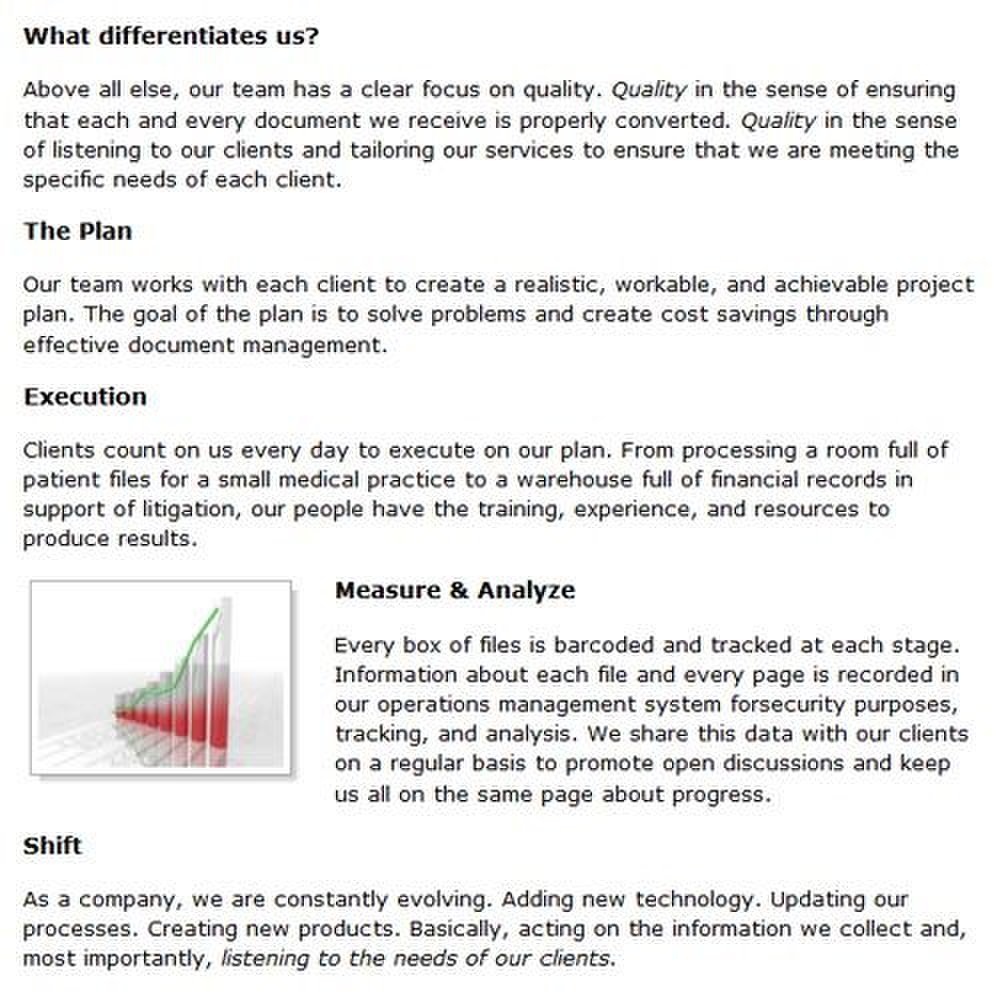 National Scanning image: National Scanning's corporate goals are to solve problems and create cost savings through effective document management.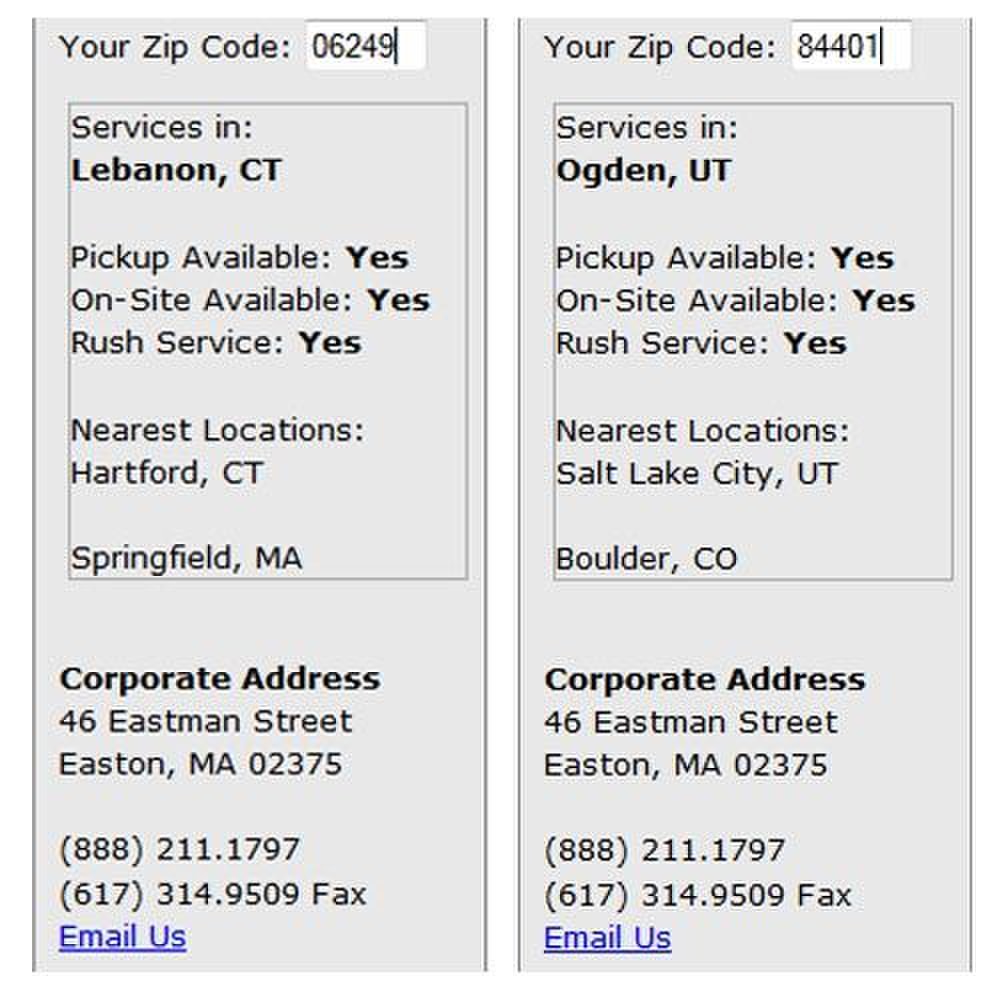 National Scanning image: National Scanning lives up to its name with pickup and services available within a few miles of most towns and cities.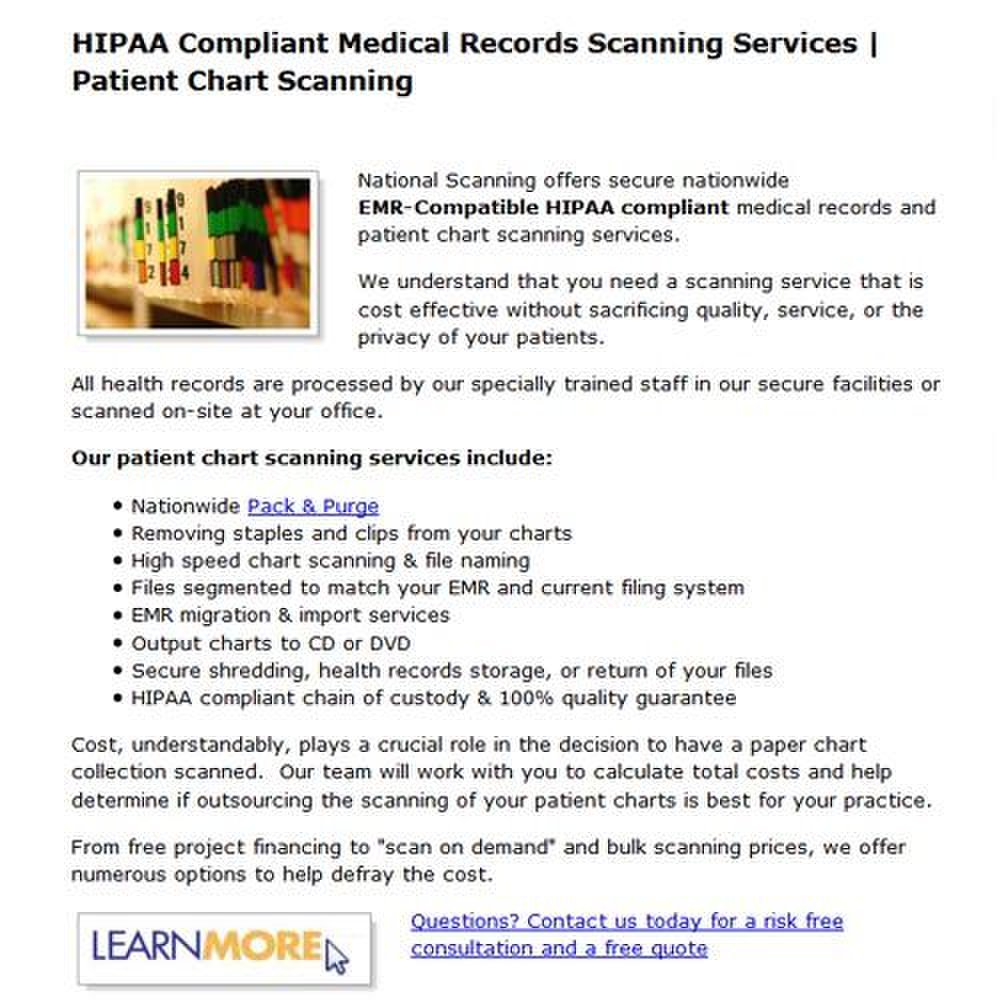 National Scanning image: Company-wide HIPAA-compliance practices ensure extra security for all industries.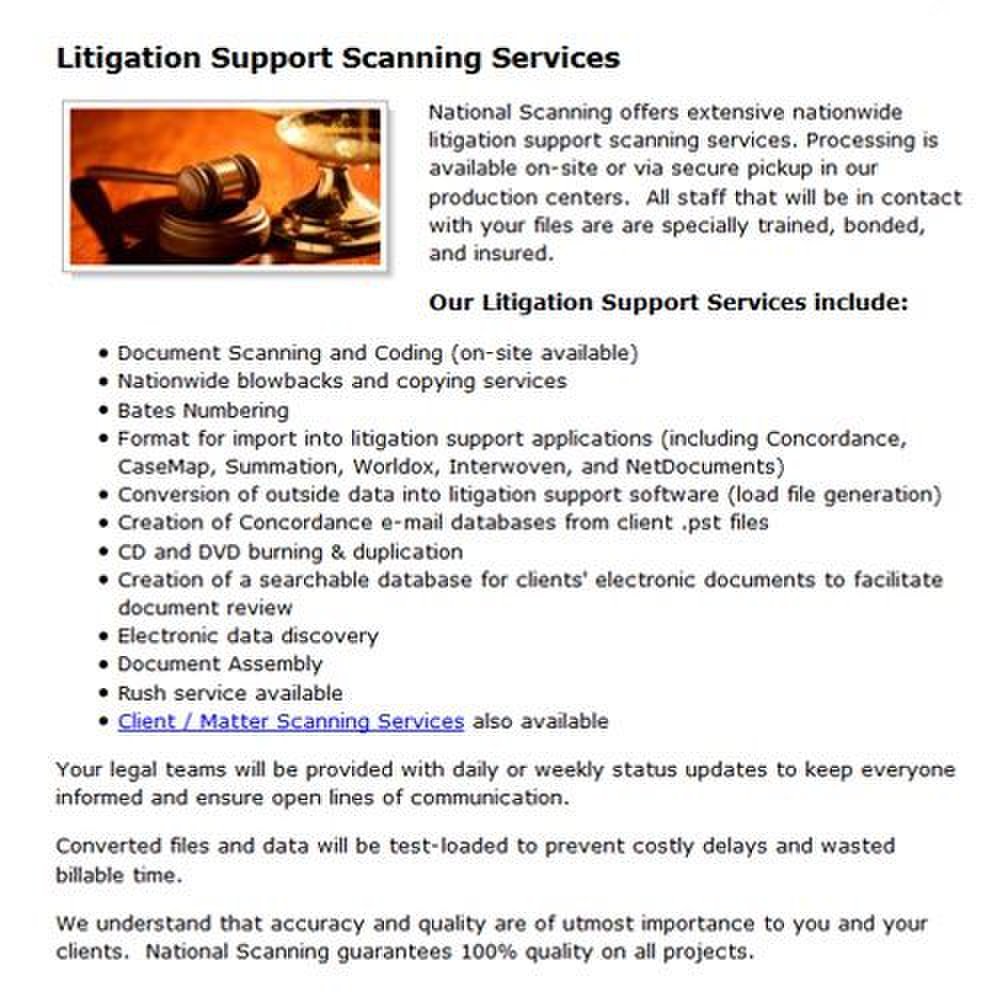 National Scanning image: Meeting industry legal requirements provides another layer of security for every client.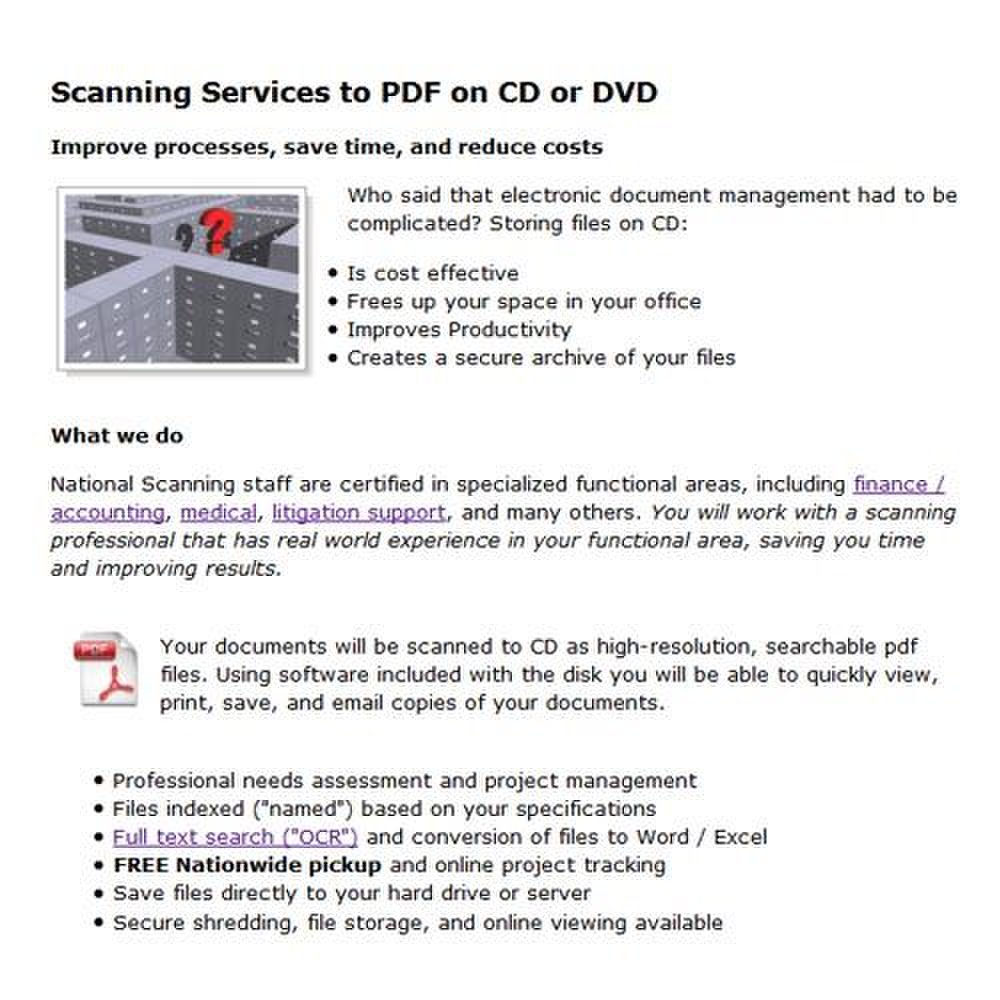 National Scanning image: National Scanning's simple and inexpensive CD-based document management system is the company's least expensive storage option.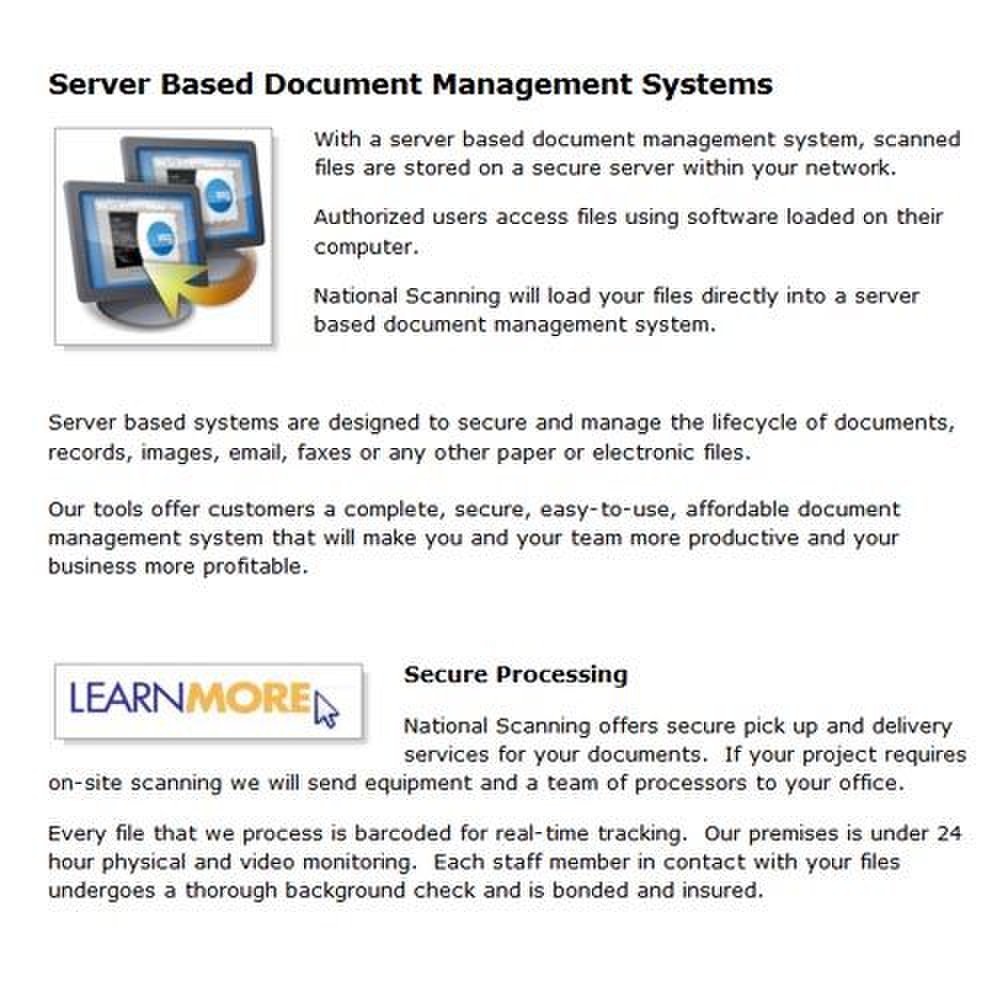 National Scanning image: National Scanning can install your documents into a server-based system at your office location.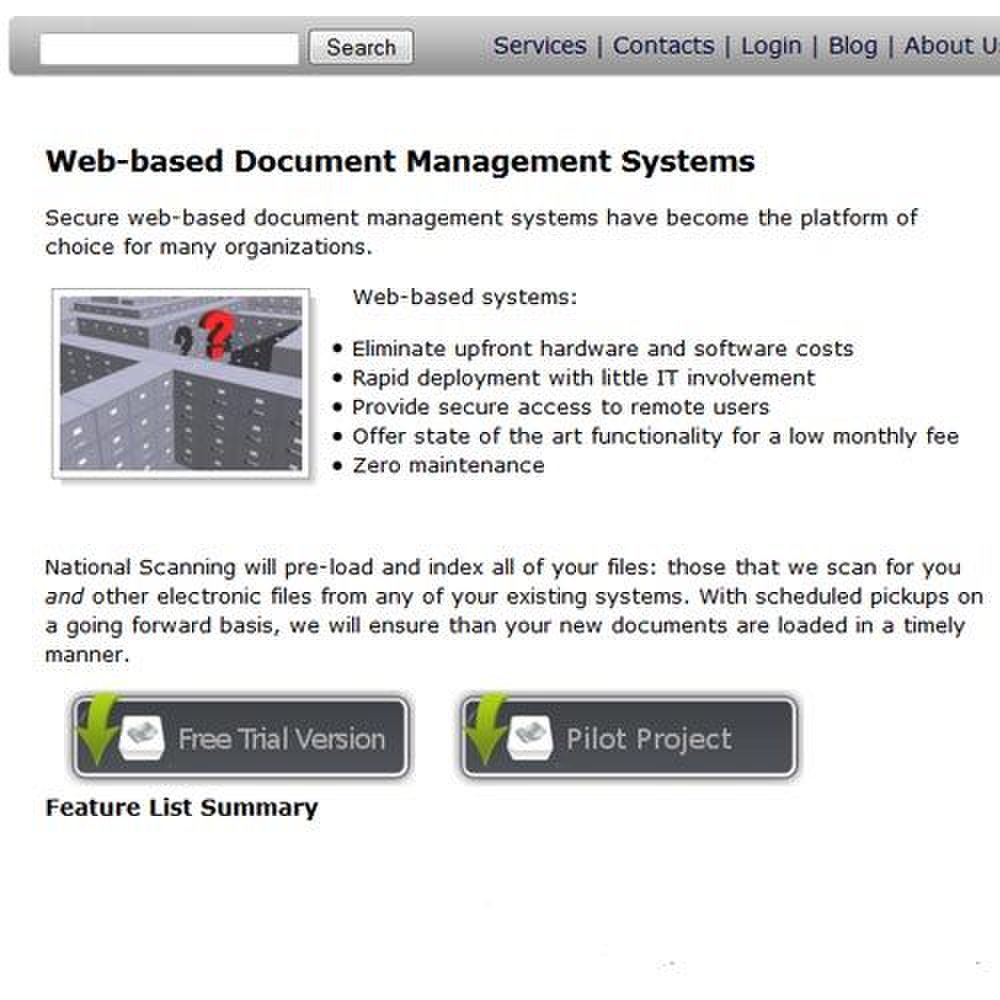 National Scanning image: The best of National Scanning's storage offerings is a cloud- or web-based document management system.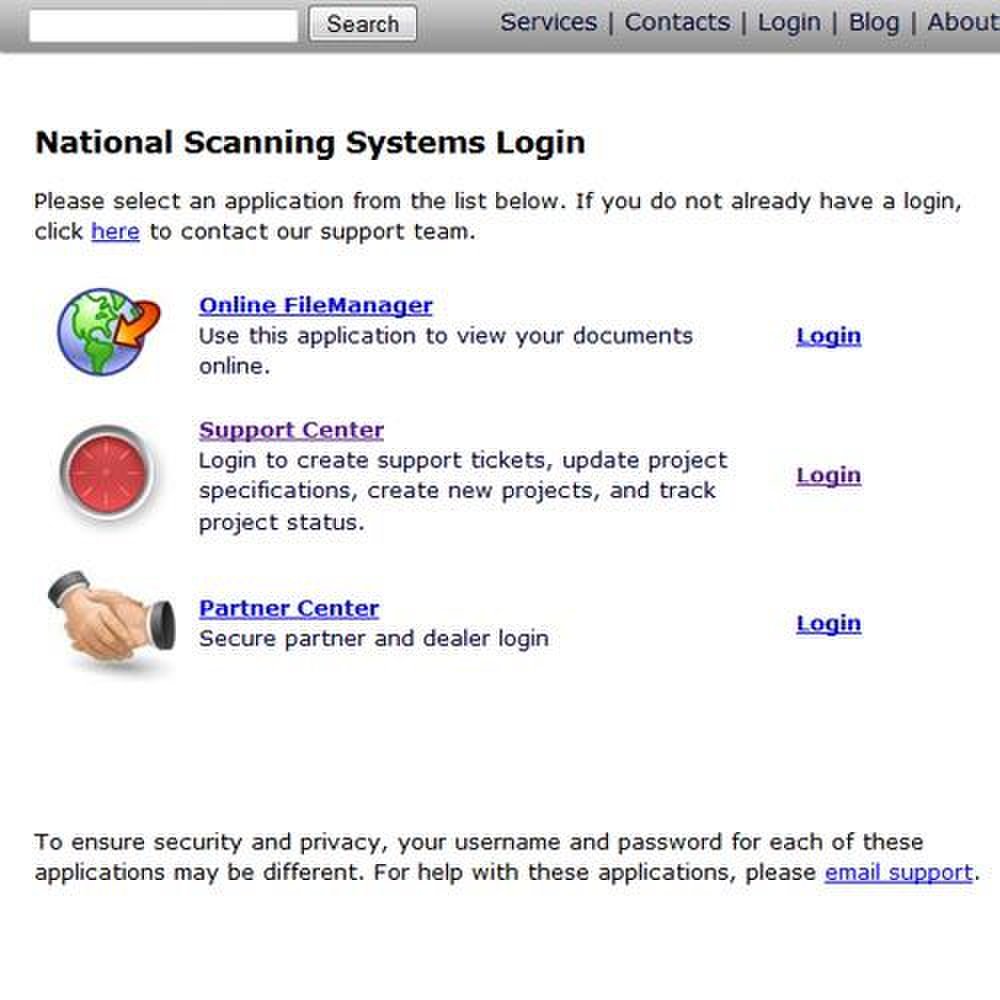 National Scanning image: A secure login for National Scanning customers allows you to access support instantly and queue your support requests automatically.
National Scanning image: The company also offers secure shredding services.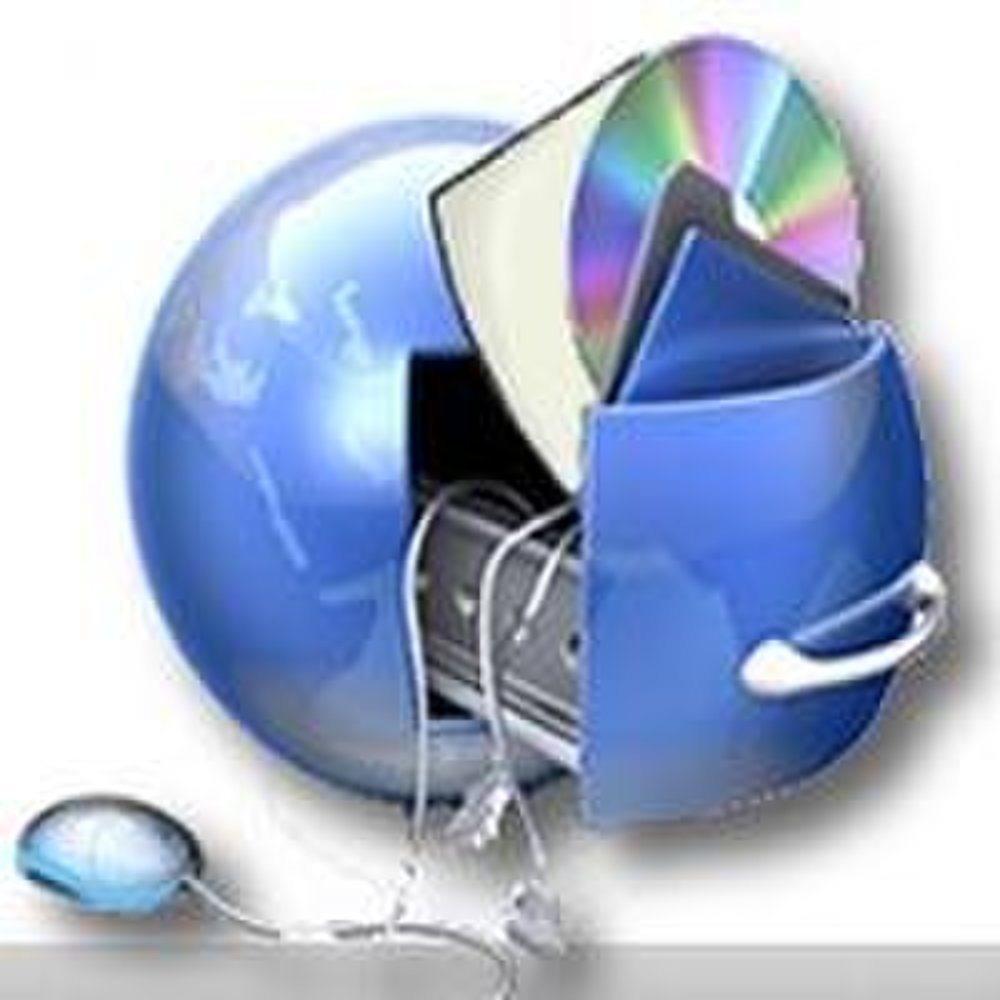 National Scanning image: CD disk storage is the default method of storing your electronic images.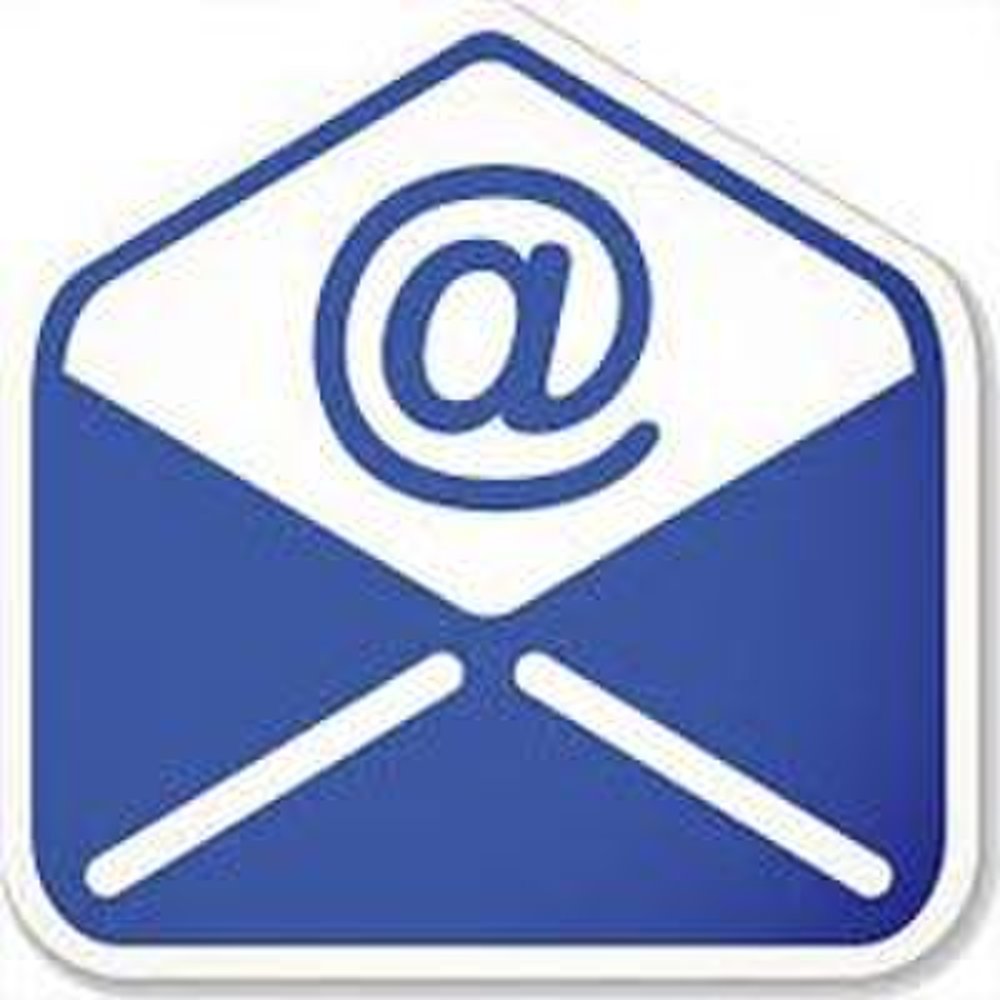 National Scanning image: Specialists can discuss your project via email or phone.
National Scanning assigns a real-world expert from your industry area to guide you as you go paperless. It also boasts security and software processes that help it know the status and exact location of every document in its care. This company has impressive security, high-quality document scanning services and document storage options, including affordable CD/DVDs or server- and cloud-based options.

National Scanning is a nationwide document scanning service that provides free and secure pickup from just about anywhere. After documents arrive and staff remove staples and paperclips, this company's standard practice is to scan documents as high-resolution, text-searchable PDF files. Most other service providers offer less expensive plain document imaging (basically just a photo) or optical character recognition scanning (a page of text) as their default files. PDF files retain the look of the original document so you have a far more effective way to see or replicate it. National Scanning also offers many optional scanning services, such as industry-specific text capture like the address on an invoice, secure document destruction and, where needed, either long-term storage or shredding of your paper documents.
Once your paper documents are converted to electronic files, National Scanning offers three options for storage and use. This service provider's default delivery is on cost-effective CDs/DVDs. Software included with each disk allows you to view, print, copy or email your digital documents. You can also implement a server-based document system at your location or use National Scanning's cloud-based offering.
At National Scanning, phone and email communications are answered promptly and knowledgeably. However, there is no live chat service. A rich store of information is scattered throughout a very basic-looking and unorganized website. Industry articles, cases studies and other useful materials are there, but you could spend a lot of time trying to find them. Customer access to the site is more organized. A secure login page allows you to review your cloud-hosted documents. You can also access a Customer Support Center and create a support ticket, update a project specification or track your project's status.
National Scanning's commitment to security along with HIPAA requirements means it monitors its people, processes and premises carefully. One of the company's most impressive services is software that knows the status and location of every document. This means you, too, can know where your information is anytime in the scanning or storage process. Once your files are electronic, they are backed up in more than one location to protect you against localized disasters. For additional security, National Scanning uses a third party to conduct independent background checks on staff and vendors. The company also certifies that scanning stations are not connected to the internet, or to printers or disk drives that could duplicate your files. In addition, its facilities are monitored 24 hours a day, 365 days a year by both video cameras and armed guards.
To assess the industry expertise of any given service provider, we chose 15 representative industries in a wide array from legal, healthcare and government to real estate, insurance and financial. National Scanning has many customers in each of these 15 areas, and its offerings are accompanied by an understanding of the regulations and work flow each requires.
Look past the rich-on-content but short-on-design website, and you'll find that National Scanning has a wealth of industry expertise, exceptional scanning services and a serious commitment to security. You'll also find end-to-end solutions for document destruction or long-term storage. Add those to National Scanning's three levels of electronic file storage and redundant backup, and you have services that are a real value for industries of many different kinds.

Ready to choose your The Best Document Scanning Services of 2019? Here's a breakdown of our complete coverage:
Business.com Editorial Staff
The purpose of our community is to connect small business owners with experienced industry experts who can address their questions, offer direction, and share best practices. We are always looking for fresh perspectives to join our contributor program. If you're an expert working in your field – whether as an employee, entrepreneur, or consultant – we'd love to help you share your voice with our readers and the Business.com community. We work hard to only publish high-quality and relevant content to our small business audience. To help us ensure you are the right fit, we ask that you take the time to complete a short application: https://www.business.com/contributor/apply/ We can't wait to hear what you have to say!