NetFacilities Review
By Business.com Editorial Staff
Last Modified: December 18, 2017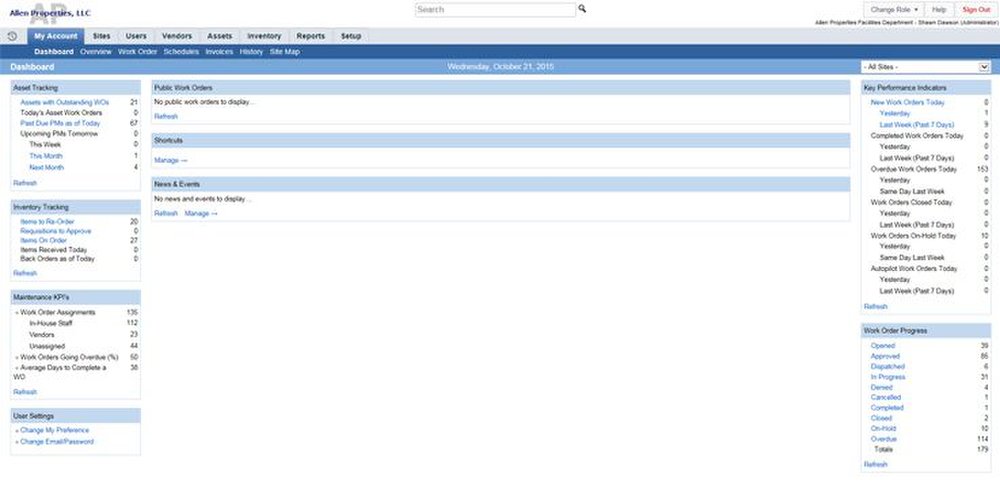 NetFacilities image: The dashboard of this CMMS shows you an overview of assets with work orders, late projects, inventory orders, upcoming preventive maintenance and more.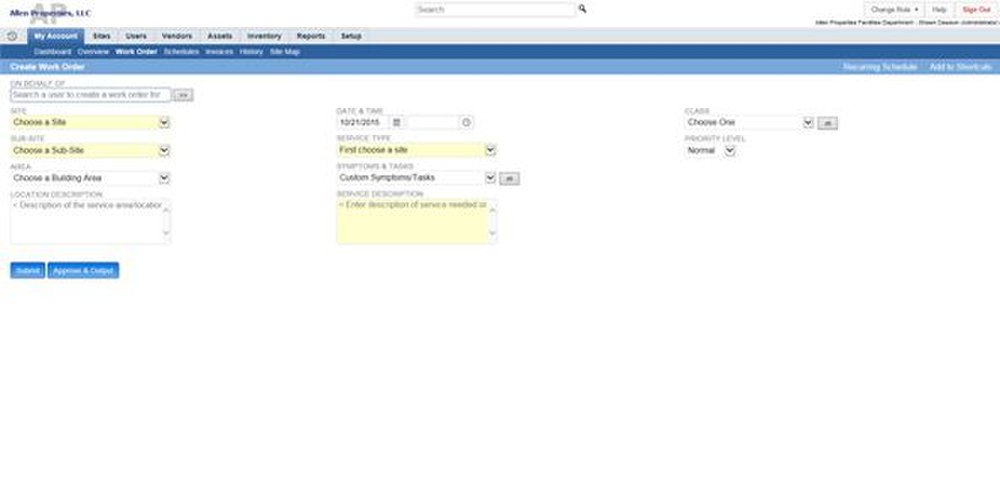 NetFacilities image: You can quickly create a work order with asset and location information, date, type of service and more.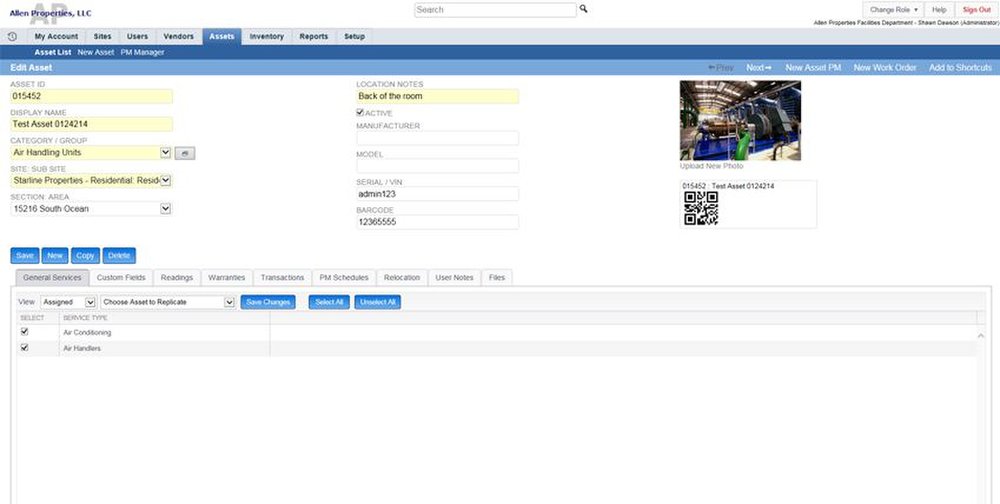 NetFacilities image: Asset information in this maintenance management software includes a variety of details, including an image and barcode.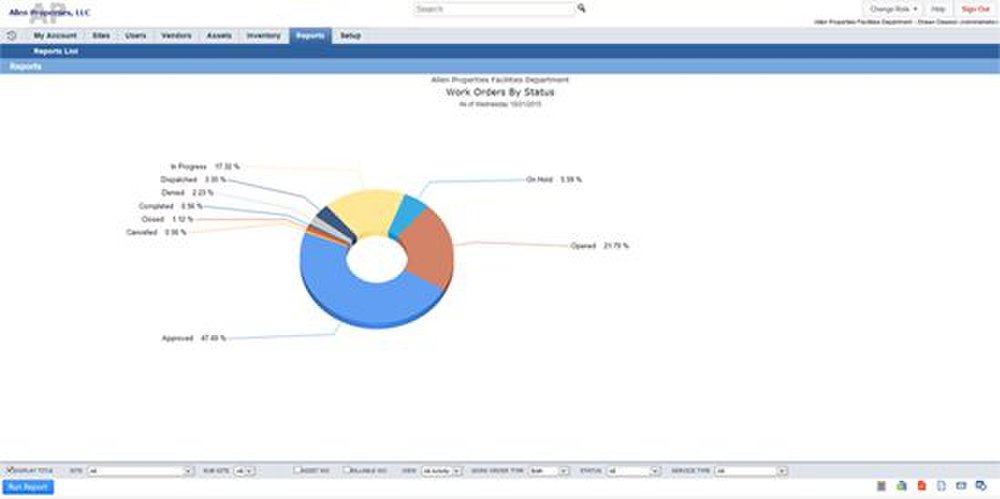 NetFacilities image: You can create reports that compare data for better management, such as work order status.
NetFacilities is a web-based maintenance management solution that offers work order management, asset tracking and preventive maintenance. This application provides many tools for maintaining and managing your facility and ensuring you stay organized and on top of your schedule.
NetFacilities provides tools to enhance and simplify the work order process. Within the software you can create, edit, approve or deny work orders. Work order requests can be sent directly to you electronically, so you don't have to worry about misplacing notes about work that needs to be done. Additionally, you can receive notifications regarding work order activity through your email, mobile device or even a computer pop-up. Furthermore, this maintenance management software allows you to track all labor and costs required for work orders as well as additional details regarding the order.
Tools to track assets allow you to keep detailed information about all of your assets, such as machinery and fleet vehicles. From manufacturers to warranties and meter reading, the information you need about each asset is available at your fingertips. You can also create bar codes in NetFacilities, which gives you a quick and easy way to track inventory. When you view an asset's record, you can see all of its information, plus a photo if there is one and a bar code. This makes it easy to find the asset within your facility, plus it helps you get a new employee up to speed on your assets.
This software also includes preventive maintenance tools that allow you to track when maintenance work was completed and when upcoming work needs to be done. Additional maintenance tools include inventory tracking, labor tracking and reporting options.
NetFacilities is simple to navigate. The CMMS has a clean look with easy-to-find tabbed categories at the top of the interface for your sites, users, vendors, assets, inventories, reports and more.
Permission settings are included with this maintenance management system. These allow you to grant or limit access to certain information from employees. The tablet and smartphone mobile apps offer a desk-free way to access the CMMS, so you can work offsite.
NetFacilities has much to offer in a CMMS. It covers all aspects of maintaining and managing a facility. The barcoding capabilities and mobile support make tracking inventory and assets easier than ever. NetFacilities is a powerful maintenance solution with plenty of options for facility managers and other authorized personnel.
Ready to choose your Best Maintenance Management Software? Here's a breakdown of our complete coverage:
Business.com Editorial Staff
The purpose of our community is to connect small business owners with experienced industry experts who can address their questions, offer direction, and share best practices. We are always looking for fresh perspectives to join our contributor program. If you're an expert working in your field – whether as an employee, entrepreneur, or consultant – we'd love to help you share your voice with our readers and the Business.com community. We work hard to only publish high-quality and relevant content to our small business audience. To help us ensure you are the right fit, we ask that you take the time to complete a short application: https://www.business.com/contributor/apply/ We can't wait to hear what you have to say!