Network Solutions Review
Network Solutions, a Web.com company, provides PPC management and digital marketing services for small businesses. Its services are focused on building your business's online presence to generate leads. While it has a strong offering in PPC management, it's only certified by Google. Other PPC companies we reviewed were also certified by companies like Facebook, Bing and Yahoo. It's an accredited business with the Better Business Bureau, although it has no rating with the company. There are also no customer reviews featured on its profile. Most companies we reviewed have a letter grade with the BBB as well as some customer reviews.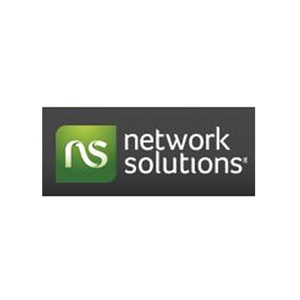 Network Solutions
The Verdict
Network Solutions is a good, basic service for businesses looking solely for PPC management. While it does have other internet marketing solutions, it focuses more on other services such as domain names and website development.
View all our recommendations for internet marketing services and PPC management on our best picks page.
After you sign up with this company, you receive an account manager who specializes in optimizing campaigns for major search engines, including Google, Yahoo, Bing and social media networks. These account managers create customized campaigns to drive leads to your website. However, Network Solutions lacks many other internet marketing features, such as marketing on social media other than Facebook.
Pricing
Network Solutions doesn't list any of its pricing online, so you'll have to contact the company's sales team to find out more about pricing for your business. Network Solutions provides a wide range of services, like website design, web hosting, domain name sales and online store design. Some of its pricing may be listed on the site, but its PPC management and internet marketing offerings are not.
While you will work with account managers to build your services, it's not clear how long or short your agreement will be. You'll also have to work with the company's sales team to find out what's best for your business.
Services
PPC: Network Solutions is a certified Google partner that can help you build your PPC offering. It outlines its four main steps on its website: reviewing objectives, customizing PPC advertising plan, tracking results and making ongoing improvements. Custom campaigns can help you build a better PPC marketing plan for your business.
SEO: Network Solutions' SEO offering can help you increase your online presence. It works in three steps: building a customized plan, implementing actions and measuring improvements. Features include a complete SEO plan, keyword ranking tools, progress tracking and SEO consultation.
Email Marketing: Network Solutions partners with Constant Contact to provide full-service email marketing. You can grow your business through a variety of features. It offers tracking and reporting, social integrations, contact management and organization, and custom email campaigns. It also has a drag-and-drop email design platform to easily create your company's campaigns.
Social Media Marketing: You can engage your audience and build your social presence by partnering with Network Solutions. However, it only provides social media marketing services for Facebook. Other companies we reviewed offer services for Twitter, LinkedIn, Instagram, Pinterest and Snapchat.
Web Design: Network Solutions provides a fully separate web design service. You can either choose to build the site yourself or put all the responsibility in Network Solutions' hands. This company's design services are on par with other companies we reviewed.
Reporting Features: The company provides detailed reportsevery two weeks that cover your conversion rates for email, landing pages, your website, form submissions, phone calls and shopping cart purchases. There's also on-demand reporting, which can provide insight into your PPC marketing campaign.
Pros and Cons
Pros
Network Solutions is a full-service digital marketing agency with strong offerings in PPC management, web design and email marketing.
Cons
While Network Solutions offers a lot of features, it's missing a lot of key internet marketing solutions, such as social media marketing besides Facebook.
Prices aren't viewable online.
Support and Customer Service
Network Solutions can provide support through phone and email. It also has a help center where you can troubleshoot any issues you're having. We interacted with sales representatives by email to test the company's customer service and learn more about its features. The representatives we interacted with at Network Solutions were informative and helpful, and they didn't push for a sale.
Image Credit: Getty Images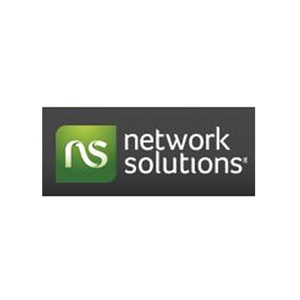 Network Solutions
The Verdict
Network Solutions is a good, basic service for businesses looking solely for PPC management. While it does have other internet marketing solutions, it focuses more on other services such as domain names and website development.

Matt D'Angelo
business.com Contributing Writer
I've worked for newspapers, magazines and various online platforms as both a writer and copy editor. Currently, I am a freelance writer living in NYC. I cover various small business topics, including technology, financing and marketing on business.com and Business News Daily.