New Century Financial Review
New Century Financial Financial is a factoring service that works with businesses in various industries, including oil and gas, service, staffing, transportation, technology, manufacturing, energy, and distribution. This factoring company has competitive rates, with no hidden fees or contract commitments, making it ideal for a wide variety of business owners.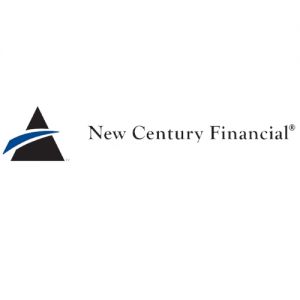 New Century Financial
The Verdict
New Century Financial is a strong factoring service with competitive rates, no hidden fees and no contract commitments for you to meet.
See all our recommendations for factoring services on our best picks page.
New Century Financial Rates and Fees
Once New Century Financial buys your invoice, it will advance 80% to 95% of the invoice amount upfront. After it receives payments from your customers, it funds the rest of the invoice to you, minus its fees. It charges a minimum of 1.25% per invoice, which is about average for an invoice factoring company, though you can find companies with lower rates.
According to New Century Financial's website, it will factor your invoices valued from $25,000 to $5 million. Given these limits, small businesses may not be able to factor with New Century Financial, but midsize and larger companies shouldn't have an issue.
One of the best things about New Century Financial is that it doesn't charge any startup fees, application fees, due diligence fees or other hidden fees you need to worry about. There are no factoring commitments either, meaning you don't have to factor a minimum dollar amount every month or use the service for a minimum amount of time. In other words, you have no obligation to keep using this company, and you can factor as much as you need when you need it.
In the past, many factoring companies charged termination fees, and some still do. Fortunately, there will be no termination fee if you no longer need to factor your invoices or otherwise require New Century Financial's services.
Minimum Requirements
New Century Financial works with companies across the United States and considers the creditworthiness of your customers. According to its website, it does use your FICO score as a ranking factor, though it claims a low FICO score won't be the sole reason they decline to do business with a company. Still, other companies we reviewed completely ignore your credit score, which may make them a better fit if you have poor credit.
Ease of Application
You can apply for services from New Century Financial on its website. The pre-approval process takes less than five minutes and is painless. Once you fill out the preapproval form and submit the required documents, you can be officially approved within 24 hours. To make sure the approval process runs quickly, make sure you prepare the following documents:
A current accounts receivable aging report
Your most recent tax return
A sample invoice with backup documentation
After your account is set up, you can receive funding from your invoices the same day that New Century Financial buys them from you, which is faster than many other factoring services we reviewed. Most factoring services require 24 hours to advance an invoice to you.
Customer Service and Support
Like all factoring services, New Century Financial offers telephone and email support. We reached out to New Century Financial as a potential customer to test its customer service, and we had a positive experience with this company overall. The people we spoke with were transparent and honest about the company's fees and services. They were also open about what solutions might be best for the situation we presented.
Limitations
New Century Financial is a strong option for companies looking to factor their accounts receivable, but it's not as transparent with its rates as other companies we reviewed. However, we had a positive customer experience with this company, and its representatives did disclose information such as fees, services and rates over the phone.
Editor's note: Looking for the right factoring service for your business? Fill out the below questionnaire to have our vendor partners contact you about your needs.
Image Credit: wutwhanfoto / Getty Images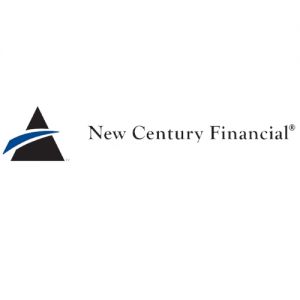 New Century Financial
The Verdict
New Century Financial is a strong factoring service with competitive rates, no hidden fees and no contract commitments for you to meet.

Sean Peek
business.com Contributing Writer
Sean Peek has written more than 100 B2B-focused articles on various subjects including business technology, marketing and business finance. In addition to researching trends, reviewing products and writing articles that help small business owners, Sean runs a content marketing agency that creates high-quality editorial content for both B2B and B2C businesses.