NextGen Healthcare Review

In the electronic medical records (EMR) industry, implementation generally takes 90 days, or 12 weeks. Finding a system that can be fully implemented before then is a rarity, but NextGen offers just that. In fact, it has the fastest implementation period of any EMR solution we evaluated.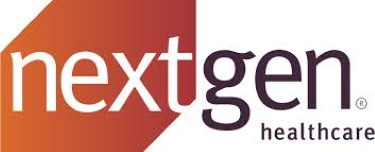 NextGen Healthcare
The Verdict
NextGen offers the fastest implementation for an EMR solution ‒ eight weeks. In some cases, NextGen may be able to expedite implementation sooner. The company provides pre- and post-implementation support.
View all of our recommendations for electronic medical records systems on our best picks page.
NextGen is a web-based platform that is operating system agnostic and accessible through any device with an internet connection. Training is included at no additional cost. It isn't the most intuitive software, but it isn't overly complicated either. With its free training sessions, the software should be relatively easy to learn and master for most staff members. It offers some highly effective automated features, such as an instant insurance eligibility check and automatic patient registration, to significantly streamline many processes within a healthcare practice.
If you're looking for an EMR that can get you up and running quickly, NextGen is a great choice. It's not as flashy as other solutions, but it offers useful tools and excellent customer service. 
Ease of Use
NextGen does not have the most aesthetically pleasing user interface of the software programs we evaluated, but it remains relatively easy to navigate. There is a slight learning curve associated with the software, but with guided training, which the company provides, your staff should learn the system in time for your go-live date.
When you first launch the program, there are a series of tabs at the top of the screen ‒ "EHR," "Patients," "Schedule," "Billing," "Reports," and "Tasks and Messages" ‒ that allow you to navigate through the various modules in the system. Each of these tabs include dropdown menus with additional functions. Despite the modest learning curve, NextGen is a flexible system that should meet the needs of most practices.
Features
NextGen offers all the major features we looked for in an EMR as well as several tools that automate key processes and reduce the need for manual data entry. Here's more about what impressed us with NextGen's EMR solution.
Patient Registration
NextGen eliminates the time-consuming task of entering patient data. When registering a new patient, most of the required fields can be automatically filled using the software's real-time insurance eligibility check. This tool autofills the patient's name, date of birth, insurance number and other essential information. NextGen can also create a patient chart based on information pulled from the insurance company.
Appointment Scheduler
Staff can set appointments within the "Schedule" tab. When you click on this tab, a calendar appears, a basic color-coded scheduler that displays individual providers and the appointments assigned to each provider on a daily, weekly or monthly basis. Staff can add new appointments by clicking on an open time slot and filling out the popup box accordingly. Rescheduling appointments is as easy as dragging and dropping the appointment to a different time, day or provider. Every change made is tracked by NextGen through an audit trail, so you can see who changed the appointment and when. Patients can also request an appointment through NextGen's patient portal. 
Another convenient, time-saving features NextGen offers is automated appointment reminders that you can customize. You determine whether you want to send an email, text or phone call reminder to patients. You can also choose when those reminders are sent out and how many reminders the patient will receive. 
The scheduling tool also features an "eligibility worklist," which automatically checks and verifies patients' insurance to ensure they are still with their registered insurance plan. If they are not, you can send a notice to the patient to update their information prior to their visit.
Clinical Notes
When filling out a patient chart from scratch, NextGen employs several dropdown menus. Much of the information needed for the patient chart can be supplied by the patient when they submit their preintake forms through the NextGen patient portal. Once the information has been provided by the patient, his or her chart is populated with the responses. You can also add additional information to each of these fields by clicking on the field and free typing or dictating. NextGen also offers custom templates to streamline your practice's processes. 
Healthcare providers will also find several quick-click tabs that automatically generate information in the patient record. For example, if you click on "mark all normal," all patient systems will be highlighted in green. You can then manually select the systems that appear abnormal or that are the source of the patient's complaint. You can then document what's wrong with each of those systems by free typing a response, or using hotkeys or voice dictation. 
Additionally, you can insert images in notes, whether it is a photograph taken from an iPad or a stock library photo that you've drawn on to indicate something about the patient's condition. Once the exam is complete, you can use the ICD-10 coding library to select the appropriate diagnoses before passing the note to the billing team.
Labs and E-Prescribing
When e-prescribing medications to patients, NextGen automatically looks for negative medication interactions or allergies. It can also remember your commonly used directions for taking certain medications and autopopulate those instructions for the label at the pharmacy. Patient's preferred pharmacies are saved within the system.
The software maintains bidirectional interfaces with Quest Diagnostics and LabCorp, making it easy to electronically order tests. NextGen stores the results, and there is a function that lets you graph the results over time, so you can monitor the progress of patients that regularly require lab testing for their conditions.
MIPS/MACRA Dashboard
NextGen has a MIPS/MACRA dashboard that helps track compliance with the Centers for Medicare and Medicaid Services (CMS) Promoting Interoperability standards. The dashboard measures how successful your practice is at meeting each requirement and flags the categories where you are coming up short. It includes information about precisely what CMS is looking for in relation to each criterion and offers a simple description of what you need to do in order to pass.
Reporting
You'll find a strong suite of reporting tools with NextGen's EHR solution. You can run reports on an ad-hoc basis, or set reports to run on a recurring basis either daily, weekly or monthly. Reports are sent directly to your inbox and can be filtered across a number of criteria. For example, you could run a monthly report on appointments by provider to determine each doctor's productivity month over month. Once the report is built, simply click Save Bookmark at the top of the screen, and the report will continue to run automatically.
Pricing
NextGen has several pricing options that vary depending on the type of providers using the system in your practice and the number of claims submitted each month. Doctors have separate pricing tiers from nurse practitioners, for example. This model is unique compared to the other solutions we reviewed. The pricing provided to us by NextGen representatives for these options include
MediTouch EHR/PM (part-time physician): This option costs $379 per provider, per month and is intended for part-time physicians who submit up to 100 claims per month. Claims beyond this volume incur a fee of 80 cents per claim. For nurse practitioners, the same package costs $299 per provider, per month.
MediTouch EHR/PM 400: This module costs $499 per provider, per month and covers up to 400 claims per month. The overage charge is 80 cents per claim. For nurse practitioners, the cost is $399 per provider, per month.
MediTouch EHR/PM Unlimited: This option costs $549 per provider, per month and includes unlimited claims and encounters. For nurse practitioners, the cost is $449 per provider, per month.
In our conversations with NextGen in which we posed as a hypothetical practice seeking an EMR solution, NextGen offered to include the first four months of service for free in addition to a 29% discount. Moreover, the company said they would migrate charting data from a previous EMR system for free.
Implementation
NextGen offered the quickest implementation period in our review, estimating a timeframe of eight weeks from data migration to going live.
NextGen offers both pre- and post-implementation support. Training is included with the cost of the system. Pre-implementation training sessions are led virtually by an instructor, typically using WebEx video conferencing. Sessions are designed as specialized trainings based on the specific roles of each staff member in the office. In the event staff cannot attend a live training or simply want a refresher after taking the course, there are self-guided training materials built into the software that they can use. Postlaunch support is also available to troubleshoot any issues with the software.
Customer Service
Our customer service experience with NextGen was excellent. We heard back from a representative almost immediately after requesting a price quote and demonstration. During the demonstration, two representatives walked us through the software. They were both forthcoming and knowledgeable and took the time to answer our questions in detail. They also frequently paused to repeat themselves when we asked for clarification.
NextGen's award-winning customer service department is available by phone or email. The support team is available Monday through Friday from 8:30 am EST to 5:30 pm EST.
Editor's note: Looking for an electronic medical records system? Fill out the questionnaire below and our vendor partners will contact you with more information.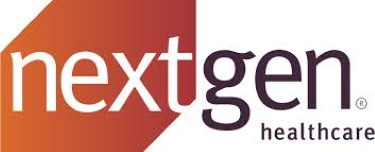 NextGen Healthcare
The Verdict
NextGen offers the fastest implementation for an EMR solution ‒ eight weeks. In some cases, NextGen may be able to expedite implementation sooner. The company provides pre- and post-implementation support.

Adam Uzialko
business.com Staff
Adam Uzialko is a writer and editor at business.com and Business News Daily. He has 7 years of professional experience with a focus on small businesses and startups. He has covered topics including digital marketing, SEO, business communications, and public policy. He has also written about emerging technologies and their intersection with business, including artificial intelligence, the Internet of Things, and blockchain.