NexTraq Review

NexTraq provides comprehensive fleet tracking services at a standard agreement structure for the GPS fleet tracking industry. Where NexTraq shines, however, is its safety features. Many companies provide safety features like driver scorecards and preventative maintenance, but NexTraq goes above and beyond these requirements. It takes a comparative approach to driver performance, showing you where your top performers stand among your drivers. This can inform driver coaching and lead to better incentives for top performers. Besides general liability of accidents and other issues on a route, using a telematics provider with good safety features can also help with insurance costs, depending on your provider.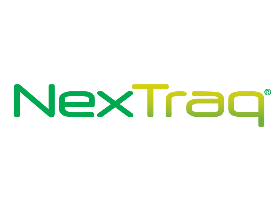 NexTraq
The Verdict
In addition to its solid services, free hardware installation and lifetime warranty, NexTraq offers above-average safety tools, making it our pick for the GPS fleet tracking service with the best safety features.
To view all our recommendations for GPS fleet tracking software, visit our best picks page.
In addition to its safety features, NexTraq provides solid services all around. It gives you access to automated reports and live alerts for your fleet. The company offers both plug-and-play and advanced hardware. It can also track driver behavior to give you a better understanding of your fleet's overall safety. For its extensive safety tools, in conjunction with its general service offering and plan structure, NexTraq earns our pick for the best safety features in a GPS fleet tracking system.
Pricing and Contract
Businesses that partner with NexTraq have to sign a three-year contract, which is on par for the industry. The plan structure includes an upfront price for vehicle hardware and then a monthly contract fee for software use. One perk NexTraq provides is free installation – the company will send someone out to your business to install your hardware. It even provides a lifetime warranty on its hardware, so if you have an issue, you can deal directly with NexTraq to get new devices.
NexTraq doesn't have a minimum vehicle requirement, meaning it supports fleets of all sizes. You can also use its software on smartphones or tablets, keeping you informed on your fleet even when you're out of the office.
Unlike some companies we reviewed, NexTraq doesn't provide pricing on its website. If you want to know what pricing will look like for your business, you'll have to speak directly with NexTraq.
NexTraq's software refreshes every 30 seconds, putting it at nearly real-time tracking. It can provide compliance support if your business needs it, whether that be for ELDs, FMCSA, HoS or DVIR. You can read more about NexTraq's compliance support here.
While NexTraq does have a YouTube channel, we didn't see any demos of the company's platform on it. If you want a hands-on view of the software, you'll have to work directly with NexTraq to set up a demo.
Features and Services
Hardware and installation: NexTraq offers the option for free installation of its hardware. This is a great feature for companies that don't have the time or expertise to install this type of hardware. This feature likely applies to more advanced hardware, as OBD II devices are easy to install.
Safety: NexTraq provides tools to track harsh braking, acceleration and overall idling time. This can help you increase your fleet's fuel efficiency and keep both your driver and community safe. You can view performance on a per-driver basis and compare performance between drivers, helping you start important conversations about staying safe on the road. In addition to safety tools for your drivers and community, NexTraq provides maintenance information. You can track when each vehicle is due for maintenance, ensuring that your fleet is up to date on repairs and operating in a safe manner.
Fuel performance: With NexTraq's software, you can optimize your fleet's routes for fuel efficiency. It provides fuel cards so you can track, monitor and analyze your fuel consumption. It also allows you to see how drivers are fueling and reduce inefficiencies. By tracking your drivers' idling and harsh braking or acceleration, you can coach them on how to drive in a more fuel-efficient manner. You can read more about boosting your fuel efficiency with NexTraq here.
Maintenance: NexTraq provides a maintenance platform and engine diagnostic reports, so you can quickly understand what's wrong with your vehicles and work on repairs. You can also set up reports to alert you to necessary preventative maintenance. This can help you extend the life of your fleet and prevent breakdowns. You can read more about the software's maintenance features here.
Alerts: NexTraq offers extensive alerts and reports. You have more than 30 alerts to choose from, which you can receive in real time to help you improve driver safety. Alerts can be set to appear over email or text message, and they include notifications for things like speeding, idling time, destination departure or arrival, and maintenance issues. There are also more than 40 reports you can schedule to better understand idling time, fleet status, fuel efficiency and overall activity. You can read more about the company's alerts here.
Customer reviews: Despite its solid services, NexTraq doesn't have stellar reviews online. It is an accredited business with the Better Business Bureau and earned an A+ with the rating agency, but its individual customer reviews on the site weren't great. As of the writing of this review in January 2019, NexTraq had a 1.25 out of 5 stars with 16 customer complaints. While this may not reflect NexTraq's overall services, it's something to keep in mind as you go through the sales process.
Pros and Cons
Pro

NexTraq has some of the best safety features of any company we reviewed, with comparative driver analysis and driver coaching features.
Despite not listing its pricing online, NexTraq is very transparent about its offering and features.

Con

NexTraq has some negative reviews on its Better Business Bureau page. This does not necessarily mean the company doesn't provide a good service to its customers, but it should be taken into account.
Ease of Use
NexTraq's software is backed by Google Maps, which means that everything you can do on Google Maps you can also do in NexTraq's software. This includes viewing traffic data, routing information and even using the street-view feature. The software refreshes every minute, so you'll have real-time updates on where your vehicles are at any time. You can even adjust this configuration to 30 seconds.
NexTraq also supports the ability to geofence different areas, meaning you can draw a virtual boundary around an area to receive alerts when a vehicle enters or leaves it. This is especially useful if you need to track when a vehicle arrives at a job site or airport.
Editor's note: Looking for a GPS fleet tracking system? Click the Compare Quotes button below to have our sister site BuyerZone connect you with vendors that can help.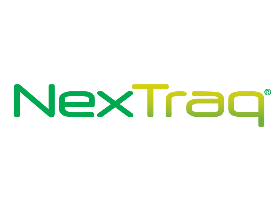 NexTraq
The Verdict
In addition to its solid services, free hardware installation and lifetime warranty, NexTraq offers above-average safety tools, making it our pick for the GPS fleet tracking service with the best safety features.

Donna Fuscaldo
business.com Staff
Donna Fuscaldo is a senior finance writer at business.com and has more than two decades of experience writing about business borrowing, funding, and investing for publications including the Wall Street Journal, Dow Jones Newswires, Bankrate, Investopedia, Motley Fool, and Foxbusiness.com. Most recently she was a senior contributor at Forbes covering the intersection of money and technology before joining business.com. Donna has carved out a name for herself in the finance and small business markets, writing hundreds of business articles offering advice, insightful analysis, and groundbreaking coverage. Her areas of focus at business.com include business loans, accounting, and retirement benefits.