Nexusguard Review
Nexusguard is designed to safeguard your site from distributed denial of service attacks, including volumetric, application layer and protocol attacks, the most common types of attacks. This service is cloud-based and does not offer on-site deployment or hardware. With various mitigation tools, you can protect yourself from a DDoS attack and optimize your website at the same time.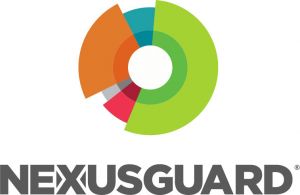 Nexusguard has a large network and scrubbing capacity. At 1.44TB, this service has the capacity to handle large-scale volumetric attacks. It has eight scrubbing centers that span across the world, with four data centers in the United States, and one each in London, Hong Kong, Taiwan and Singapore. The service has a failover system in place so that if one data center fails, the others can automatically take over.
With a content delivery network in place, the DDoS protection service offers caching and optimization services that are delivered by one of Nexusguard's data centers closest to your location. This feature helps deliver content faster and improve your site's performance. The service also offers deep packet inspections that scan beyond the header and look into the body of the packet so that suspicious content is filtered out.
Nexusguard has several mitigation techniques in place. The service uses an extensive IP reputation list to alert you to blacklisted IP addresses. The service also uses a progressive challenge algorithm to determine whether an IP is dangerous or not. IPs that comply with normal user behavior do not activate challenges. However, suspicious IPs need to authenticate themselves against a series of progressive challenges. The original challenges are invisible to the user and become more visible as they continue. CAPTCHA, for example, is used as a last resort technique.
While Nexusguard does not offer on-site deployment or hardware, the company provides always-on DDoS protection. The program is highly customizable. While Nexusguard does not provide hardware, its service provider enablement program provides on-premise equipment and consulting services to your internet service provider. Serving as a mediator between content and user, Nexusguard installs technology into the network of the internet service provider and uses border gateway protocol to route attack traffic to one of Nexusguard's data centers.
Once you become a client, you can use the centralized management dashboard to view important information about your site, including reports and attack rates. The DDoS service has a standard service level agreement in place. It also offers monitoring and support at any time and for every day of the year. You also have a dedicated support manager that oversees your site. If you need to contact Nexusguard for any reason, they have live chat, email and telephone information available on their website. They also list an emergency number you can call if your site is under a DDoS attack.
Nexusguard's various mitigation tools and strategies effectively protect sites against DDoS attacks. With always-on protection, as well as IP blocking and deep pack inspection, Nexusguard can thwart DDoS attacks before they reach your network. While the company does not offer on-site deployment, its service provider enablement program provides your internet service provider with the equipment and technology they need to protect you from attacks.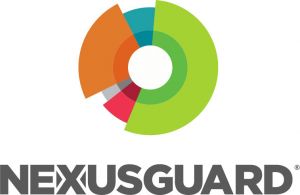 The purpose of our community is to connect small business owners with experienced industry experts who can address their questions, offer direction, and share best practices.