Nitro Pro Review
Nitro Pro convert PDF software is designed with businesses of all sizes in mind, with a focus on tools for creating and distributing PDFs. Nitro is one of the most user-friendly applications we reviewed, especially when you consider all of its editing features.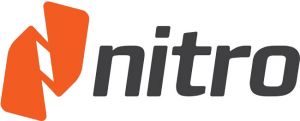 Nitro Pro
The Verdict
Designed for businesses of all sizes, Nitro Pro offers multiple features in an easy-to-use interface.
We were impressed by the layout in this PDF converter. Toolbars are patterned after the latest version of Microsoft Office. The layout will be familiar for those who work with Microsoft applications. In fact, the software fully integrates with Office, so you can convert spreadsheets, documents, etc. to PDFs from any of those programs. Using the batch converter, you can convert multiple documents at once, and they all show up as tabs on the same software, making it easy to move between them.
This software has all the features found in the best PDF conversion programs, plus a couple of extras. Nitro Pro comes in 12 languages – and includes spellcheck for those languages. You can use the QuickSign tool to add your own signature to any document. If you don't have a signature on file, you can scrawl one by hand, take a picture of it on your computer or smartphone and upload it to the program. You can also change the size and position of your signature as you would an image file so the signature doesn't interfere with any text surrounding the signature.
You can attach external files to documents and add images with this PDF converter. One nice feature with Nitro PDF is that you can select and edit a portion of an image, so that if you want to split a graph, for example, or expand part of an image, you can do so with a few clicks.
When you're ready to share converted PDFs, you can upload files to a network folder or a management system, such as Microsoft SharePoint. There are multiple tools to allow people to comment on, edit and otherwise mark up the file, and you can compare those comments to yours to seek out areas that need changes, making this a good software for collaboration.
Securing PDFs for distribution is similarly easy. You can set permissions and add passwords to secure documents. You can also make redactions and remove sensitive data either by searching for specific terms to obscure, or you can highlight the text in question and redact it or entire sections. Further, you can assign redactions to specific versions so that people with the correct password can see the complete document.
Nitro Pro can convert PDFs to Word and other Office documents, image and text files, and more, but it does not convert to ePub. It optimizes PDFs for the web for archiving purposes, but it doesn't optimize them for mobile devices.
The user guide is standard but searchable. However, Nitro has a Help section located at the top of the ribbon. There, you have access to the guide and knowledgebase. In addition, you can get a product tour, contact online support and check for updates. Nitro Pro has tutorials, white papers, a user community, plus you can submit a help ticket. The company does not offer live chat support on its website.
Nitro Pro is a top-notch convert PDF software application that's easy to learn and use. While it lacks some helpful features, like optimizing PDFs for mobile devices, it has all the features a business needs to convert docs to PDFs, plus a few convenient extras. It's especially worth checking out if your work team collaborates on PDFs or works with multiple languages.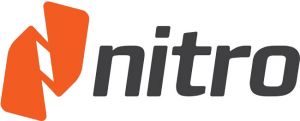 Nitro Pro
The Verdict
Designed for businesses of all sizes, Nitro Pro offers multiple features in an easy-to-use interface.

business.com editorial staff
business.com Member
The purpose of our community is to connect small business owners with experienced industry experts who can address their questions, offer direction, and share best practices.