NoMachine Review
By Business.com Editorial Staff
Last Modified: November 26, 2018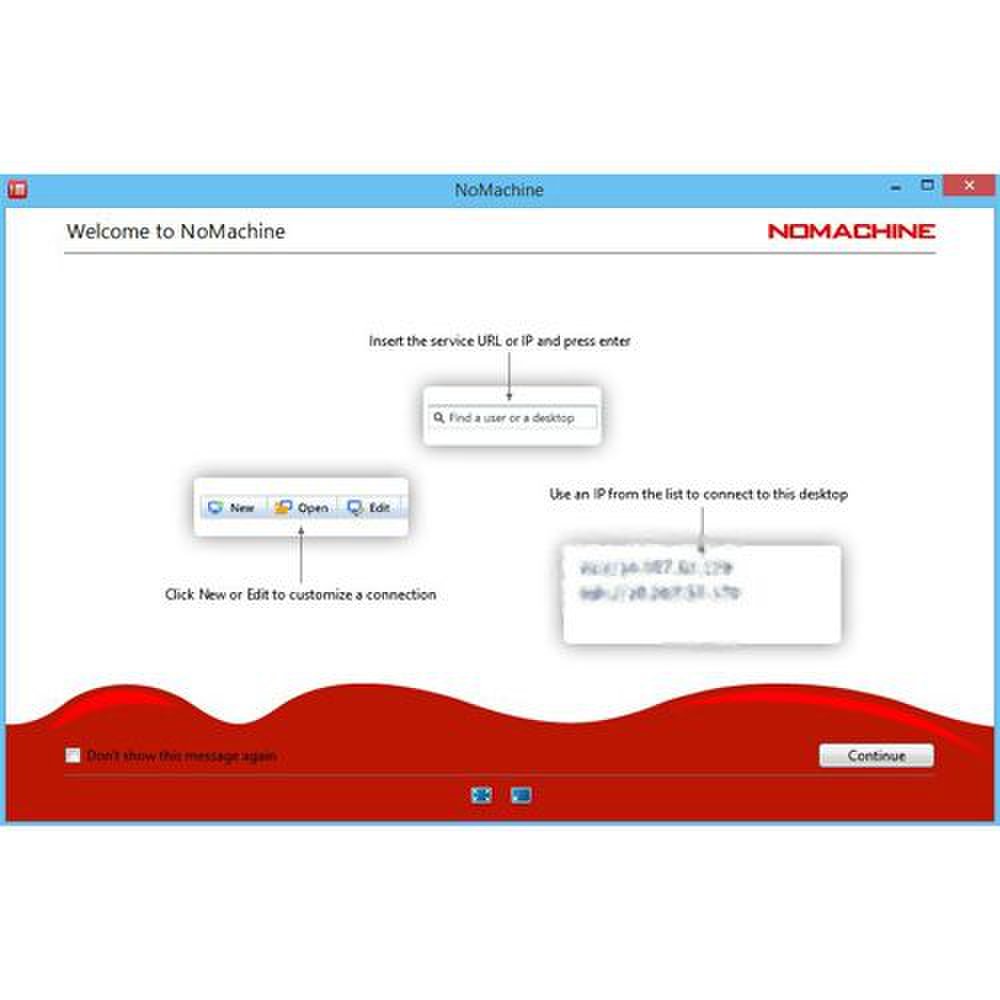 NoMachine image: After installing the software, the program offers instruction on how to connect to a remote desktop.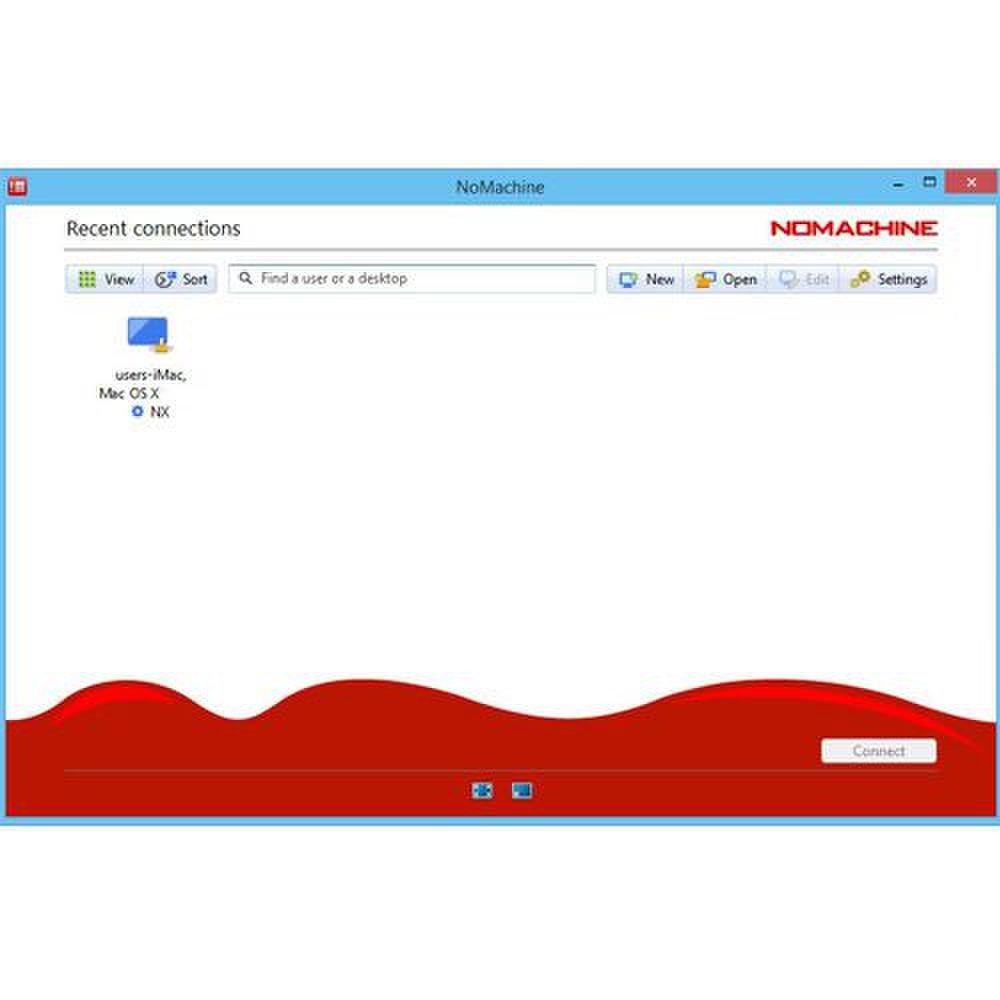 NoMachine image: You can sort connections by date, name, network type or service.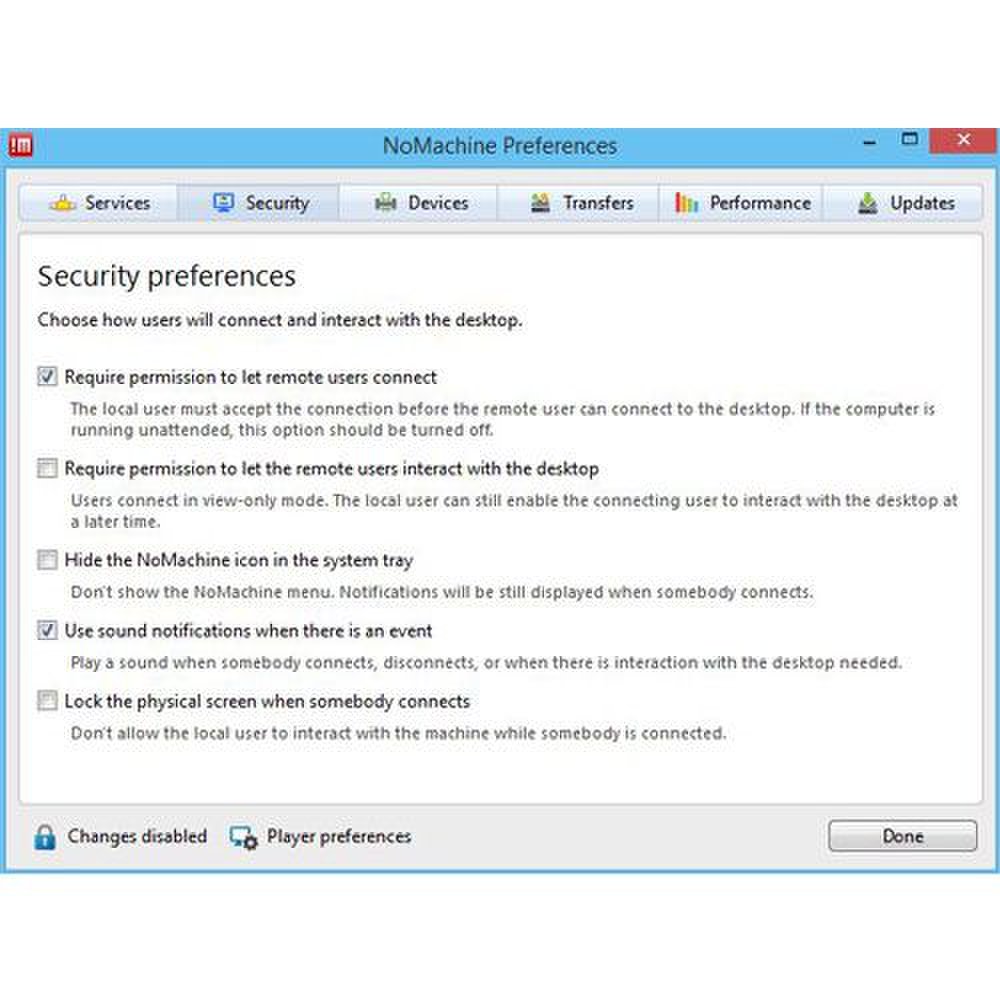 NoMachine image: You can adjust the security settings of the program to ensure a secure connection.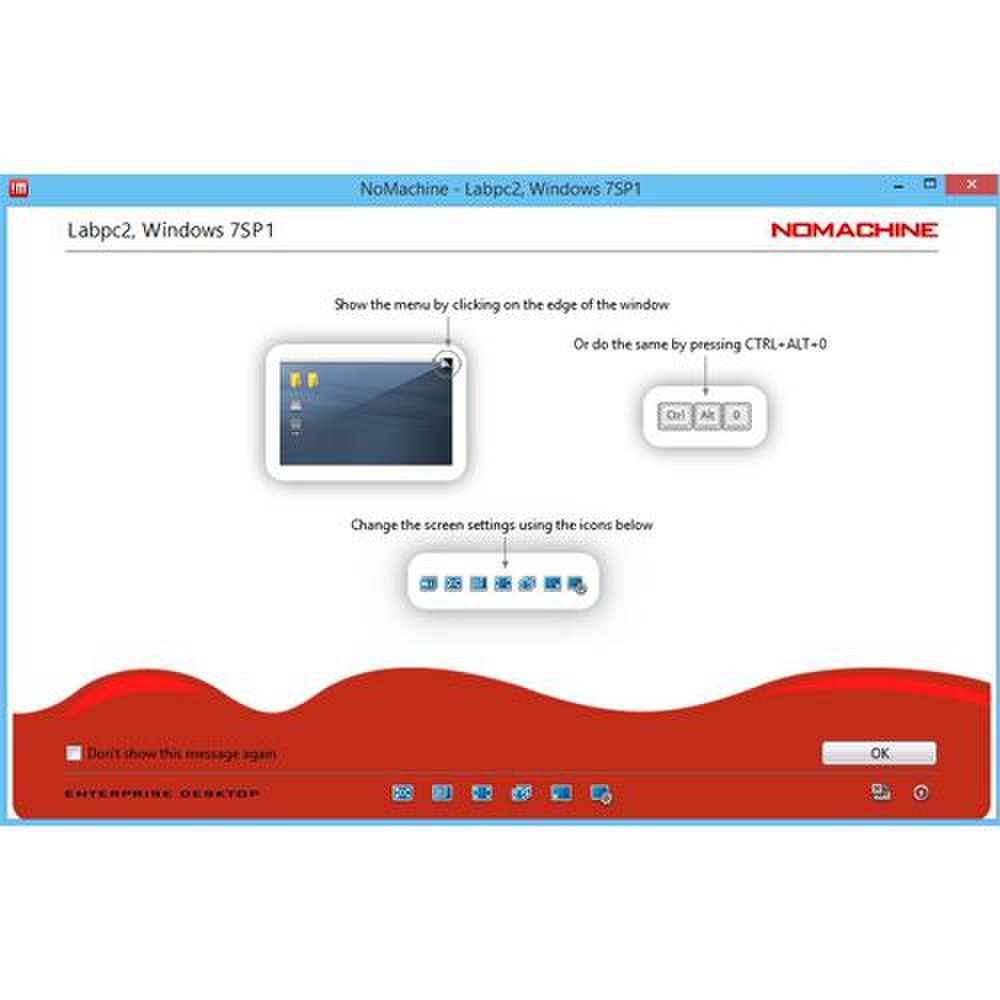 NoMachine image: Before connecting to a remote computer, the program presents helpful tips on how to navigate the interface.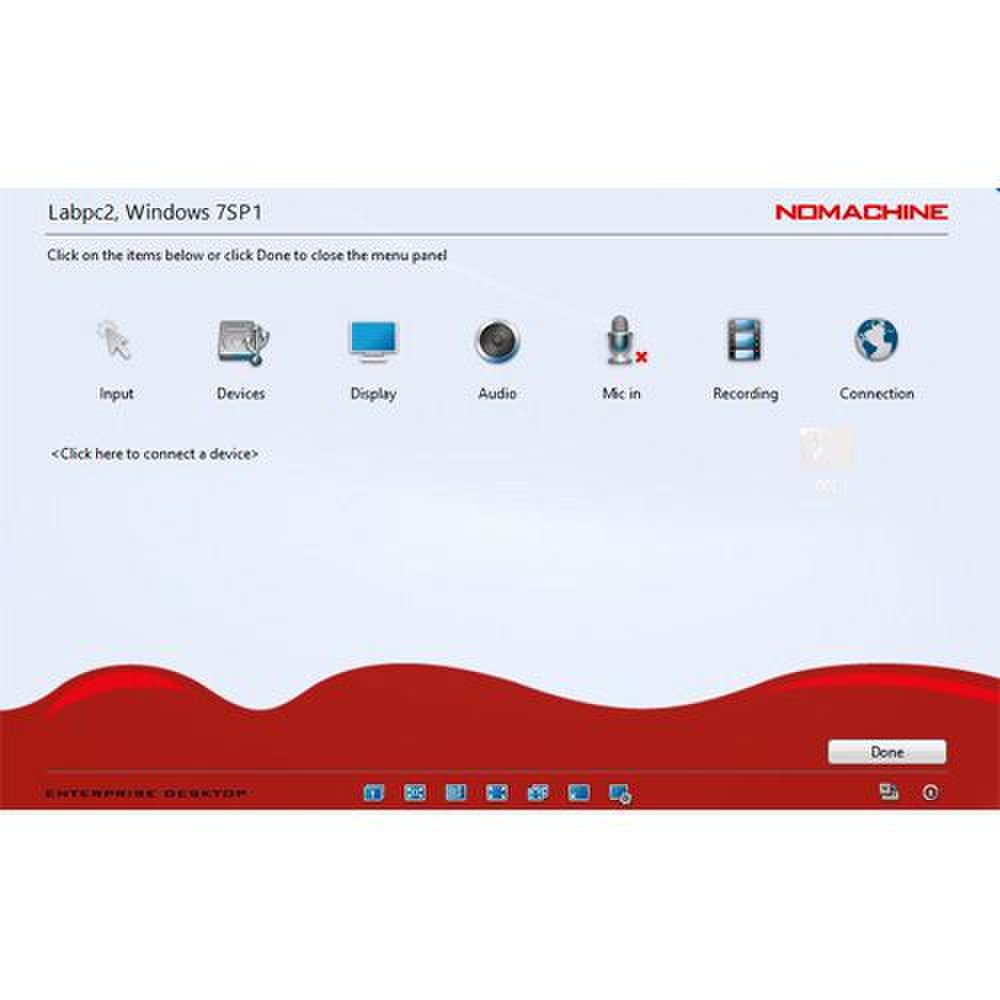 NoMachine image: During a connection, you can adjust the general settings of the program and adjust how the screen is displayed.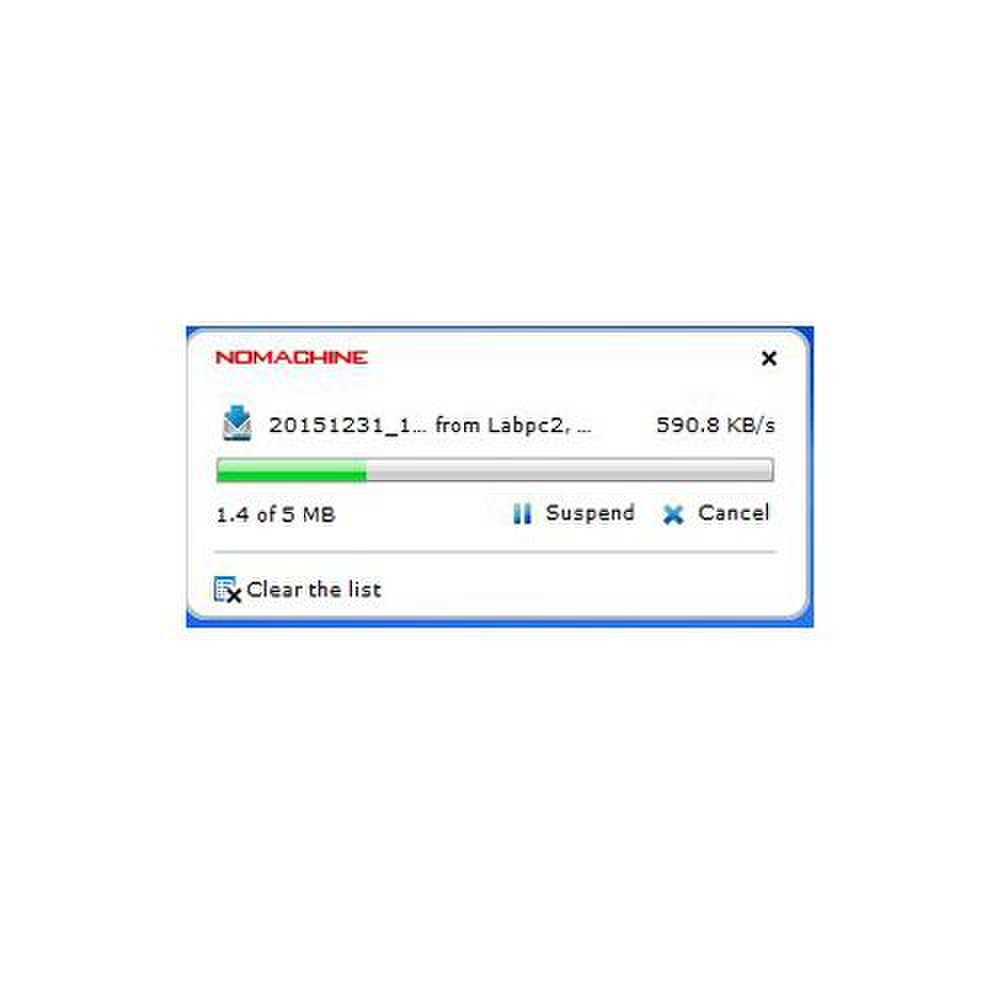 NoMachine image: When you transfer files, the program displays the progress.
NoMachine remote PC access software offers high performance and security. Whether you are looking for a personal solution or a program to support an entire business, this versatile software performs well for any type of user.
To begin using NoMachine Enterprise Desktop, you simply download the software onto the computer you want to access remotely. You do not have to search for IP addresses; the program displays PCs that have NoMachine running on them that are on the same network. NoMachine only works on iOS and Android tablets; however, they are currently developing an app specific for smaller screen sizes so that users can access their PCs from smartphones. When accessing your PC from a tablet, you simply install the app onto your device. As long as both PC and tablet are on the same network, you can find the IP address and connect.

When using the software to transfer files, access programs and watch videos, we found that this remote desktop software had minimal to no lag time. Whether you transfer files using the manager or drag-and-drop documents, the program quickly transfers information. You can communicate across platforms using the whiteboard or chat tool. However, we were not able to get these features to work correctly while testing the software. This software also lacks grouping tools, limiting its usefulness for IT technicians.
NoMachine supplies its remote access program with several security features. The program uses 128-bit encryption, which is standard for the industry. While many of the software on our lineup utilize a superior encryption level, this program also has inactivity timeout, keyboard locking and screen blanking. You also can use the security tab to customize the level of security for your session. You can adjust it so that the screen locks when users connect or require them to ask permission before making a remote desktop connection.
While NoMachine is more difficult to use than the top-rated software on our lineup, the website has numerous resources to help lessen the learning curve. You can access user forums and tutorials with help learning how to use specific features. With a searchable knowledgebase, you can search documents, articles, FAQs, trouble reports, feature requests and software updates for anything you need help with. If these resources do not have what you are looking for, you can contact the technical support team by phone and email.
Between this program's numerous features, quick performance and strong security options, NoMachine serves as a solid option for personal users and telecommuters alike. While the program has limited compatibility with mobile devices and lacks grouping capabilities, you can use this software to access a remote desktop with minimal lag.

Business.com Editorial Staff
The purpose of our community is to connect small business owners with experienced industry experts who can address their questions, offer direction, and share best practices. We are always looking for fresh perspectives to join our contributor program. If you're an expert working in your field – whether as an employee, entrepreneur, or consultant – we'd love to help you share your voice with our readers and the Business.com community. We work hard to only publish high-quality and relevant content to our small business audience. To help us ensure you are the right fit, we ask that you take the time to complete a short application: https://www.business.com/contributor/apply/ We can't wait to hear what you have to say!