NovaBACKUP Review
Developed by Novastor, NovaBACKUP is designed to be the "backup for the rest of us." This slogan clearly harkens to the sentiment that a lot of data backup software is so complicated that only IT experts can effectively use it. This is not the case with NovaBACKUP. It is among the all-around easiest data backup apps to use for both the backup and restore phases. While the data compression and CPU usage were just mediocre, the backup and restore speeds were the fastest in our tests.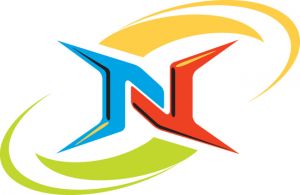 NovaBACKUP
The Verdict
NovaBACKUP is the best data backup software in our review because it's exceptionally easy to use and has fast backup and restore speeds.
For our comparative review of computer backup software, we tested each product on the same test computer and using the same test data. In this way, we were able to see an apples-to-apples comparison of speed, CPU usage and data compression. We also evaluated how easy it is to back up and restore data sets by looking at the number of steps in each process, the number of options in each step and how well the interface directs the user from one step to the next.
NovaBACKUP's restore process is even easier than its backup process. In fact, it has the easiest restore process of the programs in our lineup, with the fewest number of steps and little room for user error. The developers clearly developed this app for everyone, which is refreshing – backing up your computer is only useful if you can successfully restore your files, and everyone, regardless of experience level, should have access to a tool that protects their data.
It also had the fastest restore speeds in our tests, by a long shot. It recorded a restore speed of 2.53GB per minute. This is 320MB faster than the second-fastest restore speed. If your computer crashes and you have to restore 1TB of data, at this speed, NovaBACKUP could do so in about 6.5 hours. In comparison, it would take a program running the average speed found in our tests about 15.75 hours to restore the same data.
The CPU usage during the restore process was much better than in the backup process, receiving a B. Throughout our tests, it used an average of 21.05 percent of our CPU, which isn't spectacular but still significantly above average. Still, as with the backup process, this is a minor concern since you're unlikely to be using other programs while you restore data.
NovaBACKUP received an A- for ease of use during the backup stage. We counted as few as three steps to the process, and each step has no options. You can access advanced options to adjust compression and encryption settings, but they aren't presented unless you want them. Fewer options minimizes the chance of user error, and as you become more accustomed to the app and its features, you can choose to access the advanced features. The only reason this app didn't receive a perfect grade is that it crashed twice during our tests. We're not sure what caused the software to stop responding, but it's certainly a concern.
The program received an A for backup speed – it has the fastest average backup speed of the apps in our review, with a rate of 1.53GB per minute. This number includes backup sets with compression, without compression, with encryption and without encryption, although it recorded its fastest speeds when there was no compression and no encryption. At this speed, NovaBACKUP could back up a 1TB hard drive in a little less than 11 hours. For comparison, a program performing at the average speed in our tests would complete the same backup in almost 20 hours.
The backup software faltered a little with data compression and CPU usage, which received a C- and C+ respectively. These are indications of performance, but they are not nearly as important as backup speed and ease of use. Unless you routinely back up many terabytes of data, the average compression rate is not a big deal. In addition, since most people run backup sets during the night when they aren't using their computers, you probably won't notice the average CPU usage either.
NovaBACKUP is simple and elegant in its design, but that doesn't mean that it's not flexible. The advanced features packed into this app make it an ideal solution, even for IT managers. It features all the backup schemes – full, incremental and differential. You can create rescue media to get your computer up and running in the event that it won't boot. You can also create full system images, disk images and partition images. In addition, you can back up to the cloud, which ensures your data is protected off-site.
The app has four encryption options, with a Blowfish option as the highest level of protection. Having multiple encryption options is important, as it allows you to protect your backup sets at varying levels, which preserves performance and keeps your data safe. When you encrypt at a high security level, the backup speed is affected, so you likely don't want to encrypt all of your files with the highest encryption.
Although NovaBACKUP is an easy data backup software to operate, you may still encounter the occasional question about how to perform a specific task. For this reason, the program has comprehensive help and support that begins with a rich online knowledgebase. The product website even has training webinars to help you install and operate NovaBACKUP.
The company provides direct support by email, phone and live chat and can even provide an IT expert to help you. However, phone and email support are only available for the first year. After the first year, you have to pay a fee, which isn't ideal. Still, the support options are excellent.
NovaBACKUP is the best data backup software because it's both easy to use and fast – you won't find many data backup apps that are this easy to use, and it was the fastest app in our backup and restore tests. Even though the CPU usage and compression were just average, the comprehensive list of advanced features makes this app a very flexible data backup solution.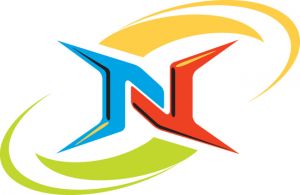 NovaBACKUP
The Verdict
NovaBACKUP is the best data backup software in our review because it's exceptionally easy to use and has fast backup and restore speeds.

Andreas Rivera
business.com Staff
Andreas Rivera graduated from the University of Utah with a B.A. in Mass Communication and is now a staff writer for Business.com and Business News Daily. His background in journalism brings a critical eye to his reviews and features, helping business leaders make the best decisions for their companies.