NTI Migrator Review
NTI Migrator is PC migration software you don't have to install on your PC. You run the software on a USB storage device that you hook up to your computers instead. This means you don't have to install the software on two separate systems, and you won't have to uninstall the software when you're finished with it.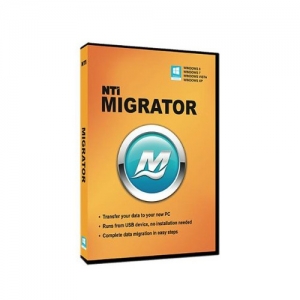 NTI Migrator
The Verdict
NTI Migrator is a solid option for its simple selectivity and ease of use.
This data migration tool moves files and settings, such as internet favorites and personal account settings. However, it does not transfer programs to a new computer. When you first open the software, it lets you select different categories of files and folders, such as music, video or documents. There is also an advanced selection option, which lets you filter specific file extensions. This option lets you leave behind files that you do not want transferred yet, such as videos and other large files, in order to speed up the migration.
The software has a simple interface that takes you through every step of the migration process. Transferring files requires that you first load all the files and settings you select to a USB drive. The migration process is complete when you transfer files from that USB drive to the new computer. This USB transfer is a bit of an extra step compared to other PC migration software.
When you transfer files to the USB storage device from your old computer, you can set a password on the information. This protects your information in case you misplace it before or after transferring your files to the new computer.
You can contact NTI technical support for help with the software using an email form on the company's website. The only phone number is for pre-purchasing questions or order information. There's also no setup guide available for download from the website.
NTI Migrator is simple PC migration software you run from a USB device. You have the flexibility to select what file types you want to transfer, unlike a couple comparable migration software programs. This data migration tool doesn't let you transfer applications, and help and support is limited. But for a simple way to transfer files and settings from an old PC to a new PC, NTI Migrator provides some easy-to-use and flexible options.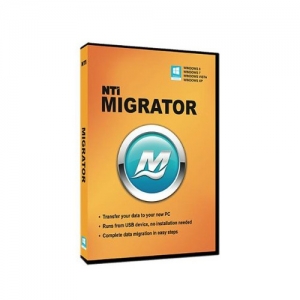 NTI Migrator
The Verdict
NTI Migrator is a solid option for its simple selectivity and ease of use.

Andreas Rivera
business.com Staff
Andreas Rivera graduated from the University of Utah with a B.A. in Mass Communication and is now a staff writer for Business.com and Business News Daily. His background in journalism brings a critical eye to his reviews and features, helping business leaders make the best decisions for their companies.