O&O AutoBackup Review
By Andreas Rivera
Last Modified: November 28, 2018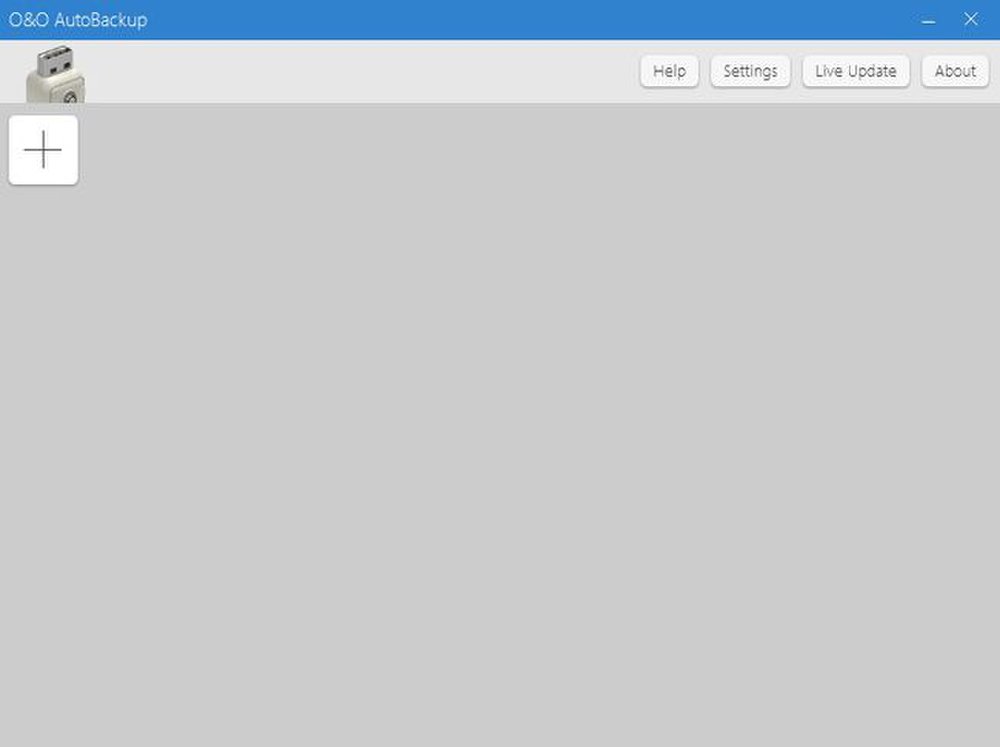 The plus symbol in the top left corner indicates how to start a new backup set.
The backup process has four steps: What, Where, How and When.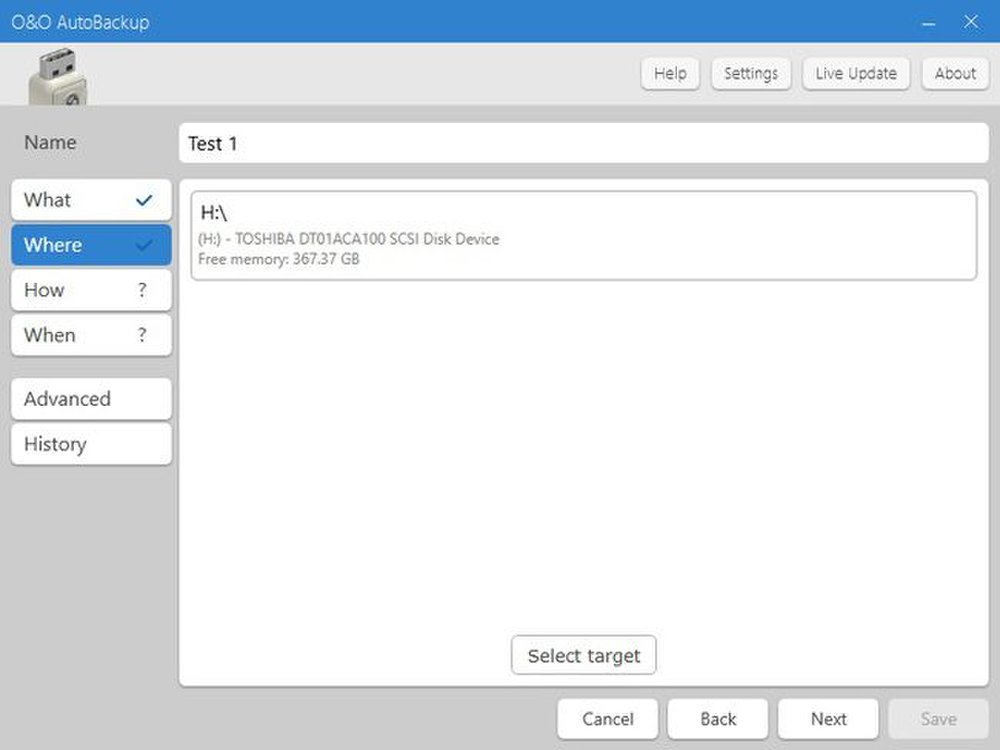 The second step asks where you want the backed up data to be written.
The third step asks how you want the backed up data written to the destination.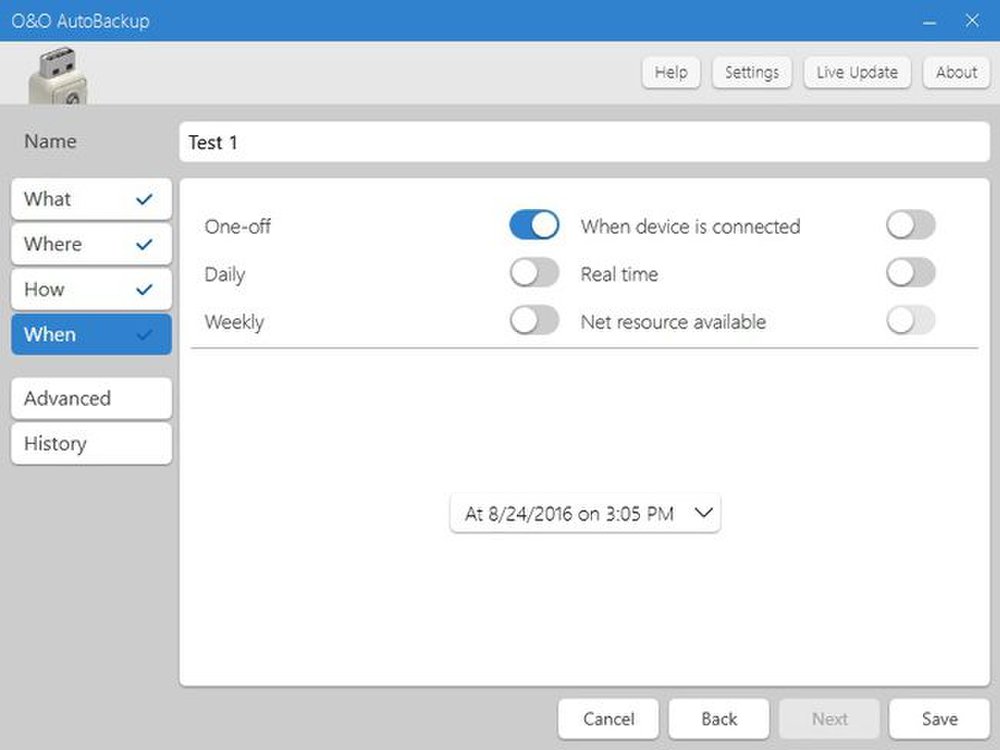 The last step asks when you want the backup set to run.
O&O AutoBackup is PC backup software designed for the novice user. The app makes a one-to-one copy of your data on an external drive, which is as simple as it gets for backup software. With a stripped down interface, the app backs up your files automatically but completely lacks a restoration feature. Instead, you have to manually restore files by copying them from the external drive you backed up to originally. The app is also missing security features and advanced backup features that are common with the best PC backup software in our review.
For our review of PC backup software, we thoroughly tested each app on the same computer and backed up the same data. While backing up the test data, we recorded the speed, CPU usage and compression rates. We then reversed the process, recording the same data while we restored the files. We also closely evaluated the software's process to determine how easy it is to use in comparison to the other apps. The best PC backup software caters to the novice user.

O&O AutoBackup received a B+ for ease of use. The stripped-down interface leaves little room for user error, which is ideal. In addition, the backup process has just four steps: What, Where, How and When. You chose what you're backing up, where you're backing it up, how you'll define the backup and when it will run. However, the interface relies heavily on symbols rather than text, which means you have to learn what the symbols mean. This learning curve is minor.
AutoBackup received a B in our comparative tests for speed. It recorded an average backup speed of 1.23GB per minute, which was above average. At this rate, you can realistically back up 1TB of data in about 13.5 hours. That said, the fastest app in our tests could complete the same backup two hours faster, and the slowest app would take over two and a half days.
In reality, the program's speed is almost identical to the speed of simply copying and pasting files to an external drive by hand, which is essentially what the app does. It's missing common backup features like encryption and compression.
O&O AutoBackup doesn't restore your data. It only makes a one-to-one copy of your files. The positive side to this is your backed up files are fully accessible because the app doesn't create an image file. However, you have to restore the files manually. This is why it didn't receive a grade for restore speed and ease of use.
Another downside is its lack of advanced features. Since the app doesn't make image files of your backed up data, you can't create a full system backup, unless you create an image file of your system separately.
O&O AutoBackup is a simple PC backup app that copies your important files from your computer to an external drive. As such, it is a good option for novice users who just want a program that automatically copies data for them. However, it doesn't have a restore feature, which means you have to manually move files from your external drive to your computer to restore the data.

Ready to choose your The Best Server Backup and Imaging Software of 2019? Here's a breakdown of our complete coverage:

Andreas Rivera
Andreas Rivera graduated from the University of Utah with a B.A. in Mass Communication and is now a staff writer for Business.com and Business News Daily. His background in journalism brings a critical eye to his reviews and features, helping business leaders make the best decisions for their companies.