Onfleet Review
Onfleet is a modern telematics company that provides basic GPS fleet tracking that's best for small, hyperlocal fleets. Many of the companies we reviewed in this category have huge offerings – fuel efficiency tools, maintenance features, weather and traffic data overlay. Onfleet differentiates itself with its simplicity.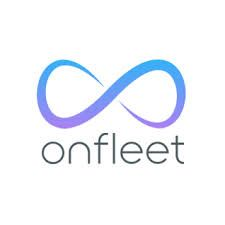 Onfleet
The Verdict
Onfleet is an intuitive platform that's ideal for local fleets. While it is simple and easy to use, its features likely can't be scaled for large and regional trucking operations.
To view all our recommendations for GPS fleet tracking software, visit our best picks page.
Instead of packing its software with features, Onfleet provides customers with a straightforward, minimalist experience. This is good for small business owners looking to keep track of their fleet around town. That could mean checking in on a local driver, ensuring a delivery arrives on time or monitoring your assets as they travel through town. This service is especially useful for last-mile delivery, the final stage in delivering your products to your customers. Onfleet has features for delivery verification, barcode scanning and route optimization that make it ideal for very small fleets delivering on a local basis.
What Onfleet lacks in overall features it makes up for in ease of use. As a mobile app, this solution has no hardware to install. You can add drivers to your Onfleet system without any hassle. The technology uses the GPS features enabled in a smartphone, so as long as your driver has their phone with them, they can be part of the Onfleet system. This also means that there are some built-in driver ID features, making it simpler than the systems that require smart keys or other verification processes. While it is a bit more expensive than some of the other programs we reviewed, it is a transparent company that provides all its pricing and contract info directly on its website.
While Onfleet is ideal for local deliveries, it's probably not the best solution for large fleets or regional trucking operations. Its built-in features don't prioritize the same needs as a larger trucking telematics solution. Instead, Onfleet is a simple, intuitive platform for very small businesses looking to track their vehicles.
Pricing and Contract
Onfleet is one of the few companies we reviewed that offers a free trial. If you're interested in trying out Onfleet's services, you can do so for 14 days before the trial expires. This is a huge perk for small business owners who haven't used this kind of software before.
Onfleet supports both monthly and yearly contracts, depending on what works best for you and your business. This is one of the most flexible structures we found, as many companies require a 1-3-year commitment for services. Paying month to month means you can enjoy Onfleet's services on a short-term basis if that's all you need. If you're interested in purchasing Onfleet's services outright, the company breaks its offering up into four plans, each with different costs and features: Starter, Basic, Premium and Professional.
The Starter plan costs $149 per month and includes basic features for tracking, managing and analyzing your fleet. The Basic plan costs $349 per month and includes all the Starter features as well as route optimization, chat and estimated time of arrival. The Premium plan costs $799 per month and includes all the Basic features while also supporting barcode scanning, age verification and dedicated phone numbers. The Professional plan, which costs $1,999 per month, includes all these features and also priority support, a white-label solution and multi-brand account support.
Onfleet provides real-time tracking through smartphone GPS technology. A lot of the software we reviewed refreshes every 30 seconds to three minutes; Onfleet is one of the few solutions we reviewed that provides up-to-the-second tracking. It also doesn't have a vehicle minimum, so you can partner with Onfleet no matter how small your fleet.
Because it's a local solution, we couldn't find a lot of details on Onfleet's website about ELD, FMCSA or IFTA compliance. It may offer some support for this, but based on the scope of its service, it likely does not assist with this kind of compliance. We couldn't find any demo videos online for Onfleet either.
Features and Services
Hardware and installation: Onfleet doesn't require any additional hardware or installation. It runs through mobile devices, so you don't have to worry about buying or leasing hardware to enjoy Onfleet's services. This also means you can quickly get started with this service.


Safety: Onfleet doesn't provide advanced safety features like some of the other companies we reviewed, because its main focus is local delivery. The size of fleet that needs its services may not require the same robust safety features as regional or national delivery and trucking.


Maintenance: Onfleet doesn't provide a lot of preventative maintenance or vehicle diagnostic features either. This, again, is because it's geared toward a different use case and business size from traditional telematics companies.


Alerts: You can set up alerts for ETA, proof of delivery and a host of other triggers. These alerts can also go directly to your customers, letting them track where their delivery is and how long they have to wait. This level of transparency is ideal for small businesses, which are likely trying to provide personalized services. We didn't find this feature in many other fleet trackers.


Customer reviews: Onfleet has good customer reviews across various telematics review websites, but, at the time of this review's writing, it doesn't have a page with the Better Business Bureau. While this isn't ideal for a company's respectability, it doesn't mean Onfleet isn't a quality telematics service.
Pros and Cons
Pro:

Onfleet is a transparent company that lists its pricing and contract information directly on its website.
Onfleet is built for local fleets, making it a good option for small businesses.

Con:

Onfleet doesn't have a profile with the Better Business Bureau
It lacks some features that telematics companies offer larger fleets.
Ease of Use
Onfleet makes up for its lack of traditional telematics features with its sleek, intuitive software. There are several screenshots of the dashboard on the company's website, and it's clear that Onfleet's platform is simple and easy to use. It includes a basic map with all your tasks listed on a right rail. It breaks down fleet data into palatable graphs and charts, showing you how long a vehicle has been traveling or idling. You can also analyze how many tasks it has completed that day and how long it's taken to complete a task. Your drivers are broken up into basic profiles that make it easy to manage messages and assignments. Of all the systems we reviewed, Onfleet has one of the simplest and most intuitive dashboards.
Editor's note: Looking for a GPS fleet tracking system? Click the Compare Quotes button below to have our sister site BuyerZone connect you with vendors that can help.
Image Credit: vitpho / Getty Images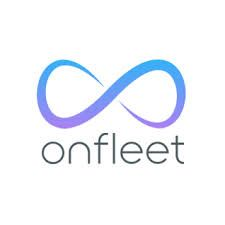 Onfleet
The Verdict
Onfleet is an intuitive platform that's ideal for local fleets. While it is simple and easy to use, its features likely can't be scaled for large and regional trucking operations.

Matt D'Angelo
business.com Contributing Writer
I've worked for newspapers, magazines and various online platforms as both a writer and copy editor. Currently, I am a freelance writer living in NYC. I cover various small business topics, including technology, financing and marketing on business.com and Business News Daily.