OnSIP Review
By Chad Brooks
Last Modified: December 23, 2018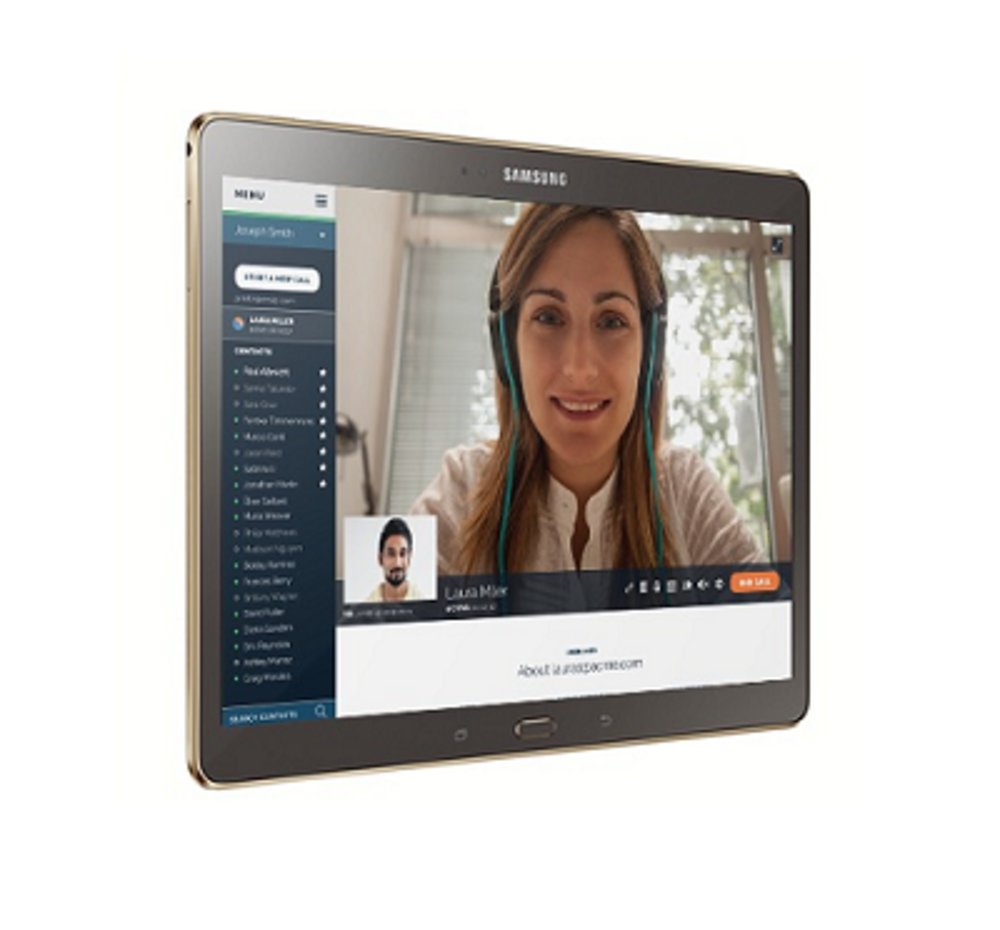 The OnSIP app allows you to get rid of your desk phone and make and receive calls from your desktop computer.

OnSIP is available in four different service plans, including a free option.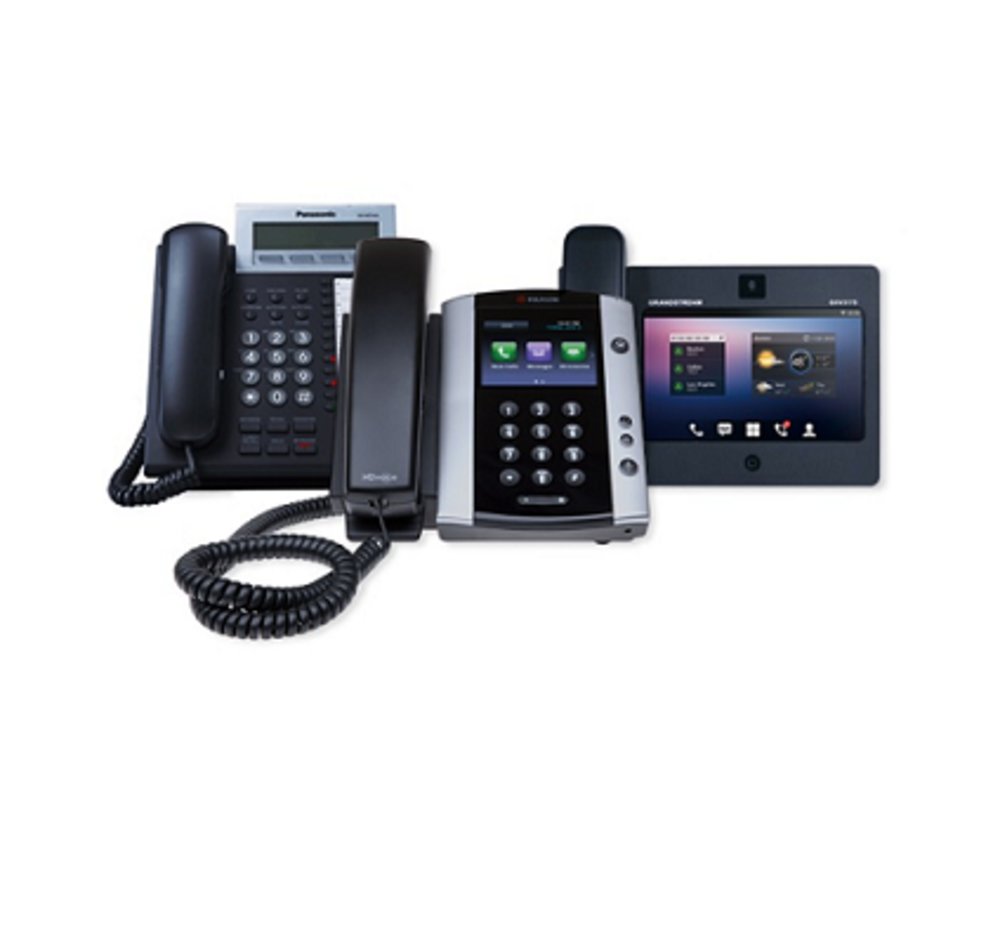 OnSIP offers various desk phone options.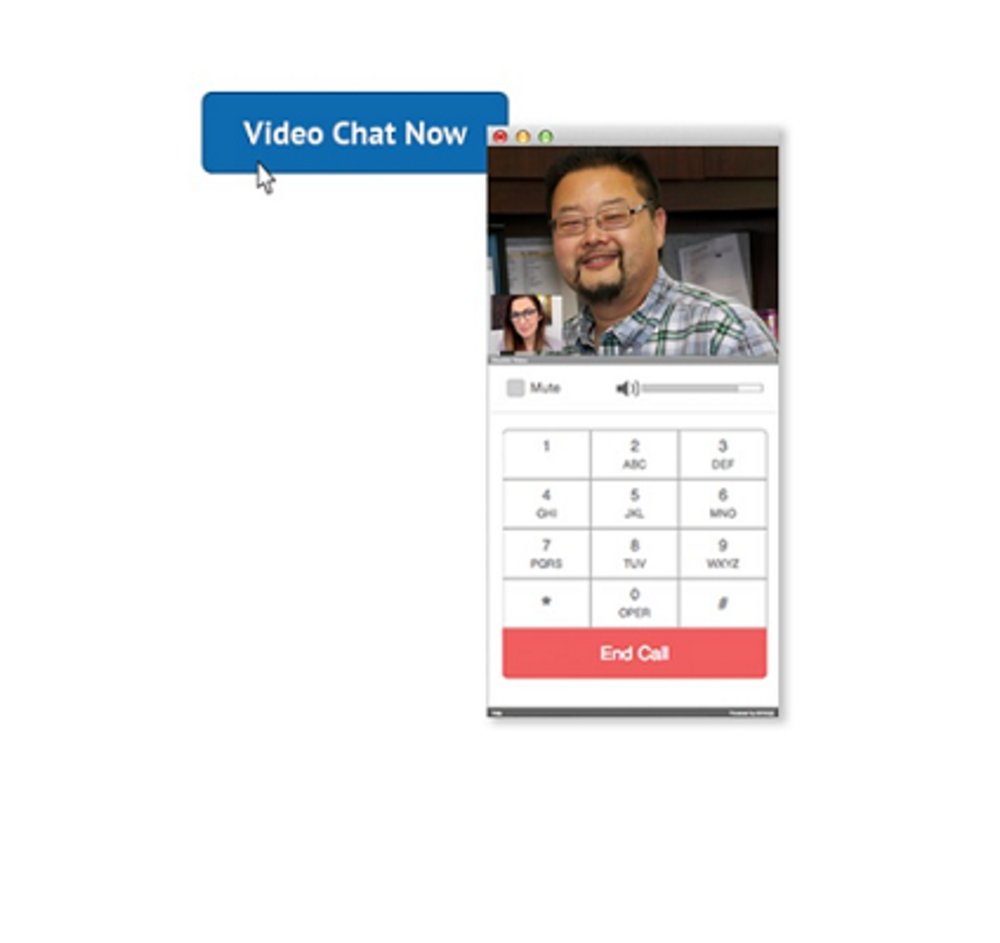 OnSIP's InstaCall allows visitors to your website to instantly make video calls to your customer service team from their browsers.
OnSIP is a cloud-hosted VoIP phone system that can be configured in hundreds of different ways. The system requires no equipment to install and allows you to choose the type of service – a la carte, pay as you go or unlimited – that best suits your business's needs. It offers dozens of valuable features and integrates with a number of programs you likely already use.
View all our recommendations for business phone systems on our best picks page.

Competitive Pricing and Terms
OnSIP offers several different price structures to choose from. In addition to the price structures, each plan differs in the included features and tools.
There is a completely free option that allows you to make and receive web calls only. This has a maximum of 100 users.
The Pay as You Go plan has no set monthly fee. You pay 2.9 cents per inbound and outbound minute of calling, with a $49.95 monthly minimum. You get full external calling with this plan.
The Metered User plan is $8.95 per user per month, plus 2.9 cents per minute of calling time. You get everything in the Pay as You Go plan, plus some additional features. There is a five-user minimum with this plan.
The Unlimited User plan is $24.95 per user per month and includes unlimited domestic calling.
With each plan, you have the option of adding any feature on an a la carte basis. Prices for the a la carte apps run from $2 for additional voicemail boxes to $50 for a conference suite.
There are no contracts with OnSIP. You can cancel at any time without penalty. The company also offers a 30-day free trial.
OnSIP Features
Overall, OnSIP offers more than 50 features and tools. Some of those features are included in certain plans, while others are purchased on an a la carte basis.
OnSIP's free plan includes web voice and video calling, unlimited extensions, web call buttons and links, web phones, presence, Slack integration, a Chrome extension, Zendesk integration, and business hour rules.
Features in the Pay as You Go plan include everything in the free plan plus external calling, five voicemail boxes, three auto attendants, three ring groups, one dial-by-name directory, one announcement, five hold-music channels and one call-recording user.
Features in the Metered User plan include everything in the Pay as You Go plan, plus each user can access voicemail, auto attendants, ring groups, enhanced hold music, Busy Lamp Field and call parking.
Features in the Unlimited User plan include everything in the Metered User plan plus call recording.
Features you can purchase on an a la carte basis include voicemail, hold music, an auto attendant, a ring group, a dial-by-name directory, call recording, a simple or enhanced queue and dashboard, announcement, enhanced hold music, Busy Lamp Field, inbound bridge, and call parking.
Conference Calling
OnSIP has a complete conference calling service built into its phone system. With the conference bridge feature, which costs extra, employees have the ability to hold their own conference call with up to 15 callers. If your company is looking to host conference calls with more people than this phone system provides for, you will need to use a conference calling service. These services allow for hundreds, sometimes thousands, of people on each call. You can find more information on these services on our conference call services best picks page.
Additional Considerations
There are several other reasons that OnSIP is a business phone system worth considering:
It can integrate with many CRM solutions, including Highrise, Odoo and Zendesk.
It works with any SIP desk phone. If you purchase five or more phones from OnSIP, you receive $300 in credit.
OnSIP uses redundant servers, routers, Tier 1 internet connections and upstream carriers to provide extremely reliable VoIP service. It also has two data centers – one in New York and one in California – to ensure the system is always up and running.
OnSIP offers InstaCall, a tool that lets visitors to your website make video calls to your sales or support team straight from their browsers.
OnSIP is an accredited member of the Better Business Bureau with an A+ rating. No complaints have been filed against the company in the past three years.
Drawbacks
OnSIP's mobile app, available for iOS and Android devices, is still in the beta testing phase. This means OnSIP is still working out the kinks. For those not wanting to use the app while it is still being tested, you can download a compatible third-party app, some of which cost extra, and log in with your OnSIP credentials.
Another negative is that conference calling costs extra for all plans. Many other providers include conference calling for no additional charge.
Free plan users should be aware that they don't have access to the customer support team if a problem arises. They must rely on the knowledgebase for help.

Editor's note: Looking for a business phone system? Click the Compare Quotes button below to have our sister site BuyerZone connect you with vendors that can help.

Ready to choose your The Best Business VoIP Phone Systems for 2019? Here's a breakdown of our complete coverage:

Chad Brooks
Chad Brooks is a Chicago-based writer and editor with nearly 20 years in media. A 1998 journalism graduate of Indiana University, Chad began his career with Business News Daily in 2011 as a freelance writer. In 2014, he joined the staff full time as a senior writer. Before Business News Daily, Chad spent nearly a decade as a staff reporter for the Daily Herald in suburban Chicago, covering a wide array of topics including local and state government, crime, the legal system and education. Chad has also worked on the other side of the media industry, promoting small businesses throughout the United States for two years in a public relations role. His first book, How to Start a Home-Based App Development Business, was published in 2014. He lives with his wife and daughter in the Chicago suburbs.