Onstream Media Review
Onstream Media has web meeting services at all levels, from small, highly collaborative meetings to streaming live events. As such, it can put the best of its features into webcasting software to reach large audiences with efficient, well-moderated and sufficiently interactive functions. With its full suite of useful features and thorough help and support options, this top-notch service stands out among webcasting services and earns our Silver Award.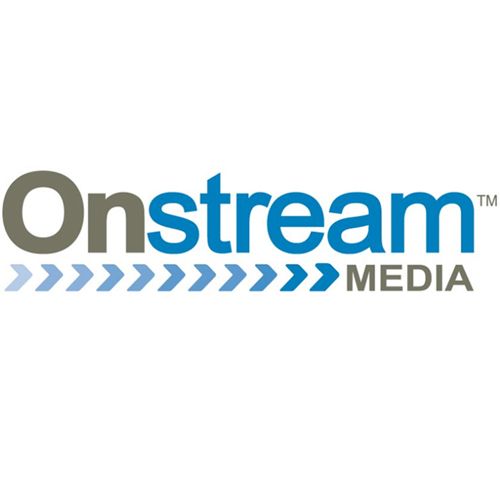 Onstream Media
The Verdict
With strong customer support and a full suite of excellent features in a simple-to-use platform, Onstream Media is one of the best choices for live-event or regular webcasting service.
Onstream's Visual Webcaster has no limit to the number of attendees it can accommodate, and you can get the support you need for streaming a live event, like a press conference, classroom presentation or live demonstration.
One standout feature of this webcasting software is the drag-and-drop feature. You can open a file, such as a PowerPoint presentation, and drag it to the webinar platform, and it displays on the screen for your attendees. If you annotate a slide, those annotations clear when you move to the next slide. Not all of these features are available for live-event webcasting.
We found that this software was among one of the easiest to deploy. The user-friendly dashboard displays all the information you need to fill in to customize your meeting without any downloads necessary. While the service does not allow you to share an application, you can attach files or links to the webcast at any time or share your desktop with attendees.
You can embed videos as part of the standard service so they are part of a shared screen. You can create your own video for webcast, but if you prefer professional assistance, you can pay Onstream's employees to do video production and editing for you. Onstream also has some multi-language capability.
Onstream allows any number of webcam streams at a time, so your only limitation is bandwidth. The service provides you with a green room where you can prepare before an event and debrief afterwards, all in an effort to ensure that the production goes according to plan and the message you want to convey comes across.
The visual webcaster works with a content-delivery network that spans 100,000 servers in 75 countries, facilitating secure, high-quality audio and video. Your attendees can view your webcast from their computer monitors or mobile devices, such as laptops, tablets and smartphones. Presenters can also conduct a webinar on a mobile device, although they need to load files ahead of time. Uploading prior to a webinar keeps your files safe, as they are encrypted with 128-bit AES encryption. Otherwise, attendees can call into the webcast if they do not have access to an internet connection.
We found that it was easy to both set up and present a webcast using this user-friendly webinar software. The intuitive dashboard walks you through everything you need to do prior to a webcast from inviting participants to customizing the platform. During the webcast, you can attach files and links or share your screen with ease. You also can create breakout rooms for your attendees to collaborate in.
The scheduling and registration features are comparable to other webinar services. Its online email function lets you invite people to your presentation individually or in bulk by uploading a CSV file. You can program it to integrate with Outlook or other email programs using Onstream's open API. Finally, you can issue an open invitation using social media integrations already in the program.
Like all webinar services, Onstream allows you to record your event. It has limited editing capability and stores your recording on its servers for 90 days. That way, you can share the recording with others or use it to enhance a website or your social media.
Onstream Media's software has some of the best attendee-permission controls of all the webcasting platforms we reviewed. Account holders have all controls, while meeting hosts have all the presentation and moderation controls. Participants can listen, chat and use specific features granted by a host. Finally, observers can watch and listen only. When you invite participants, you assign them each a participant status. However, you can promote people to any level during the webinar, including up to host level. Not all services let you do this in session.
The service features audio Q&A tools so that attendees can request permission to speak, and it has question screening. You also have the ability to mute or remove attendees, even those that call in. These are useful tools for keeping control of a webcast, where you have a huge audience and may have attendees with a different agenda in mind.
Onstream can provide you with a professional assistant who walks you through the entire process from preparation to conclusion and attends the webinar as moderator. It costs extra but can mean the difference between a smooth-running presentation and one that leaves attendees and presenters frustrated and confused. It can also support live-event webcasting with dedicated personnel as well as toll-free calling for attendees.
Onstream Media gives you a full complement of help and support options. In addition to the knowledgebase, there are guides and videos. This service also has a downloadable guide just for attendees. Onstream also provides live training and demonstrations. If you need more specific help, you can get assistance via email and 24/7 phone support. Chat support is also available during business hours.
Onstream's webinar software lets you customize the platform with your logo or background image, and you can design the email and registration forms to reflect your company look. You can add any slides you have prepared, add background images or colors, create your own polls, and embed videos. The Onstream customer service can help you with these tasks.
You can program a redirect link for logout. This sends leaving attendees to a URL of your choice, such as a product information page, survey or purchase page. However, the other monetization features of this software are not as strong as with other webcasting platforms we reviewed. Integration with a customer relationship management software requires programming through Onstream's open API. You also need a separate service to collect payments if you wish to charge for your webcasts, which is a slight inconvenience.
Onstream Media offers webcasting services through an upgraded webinar program for a full-featured platform that allows presentations and interaction, plus live-event webcasting abilities for broadcasting your in-person event over the internet. With great features and strong support, Onstream Media is one of the best choices for webcasting services.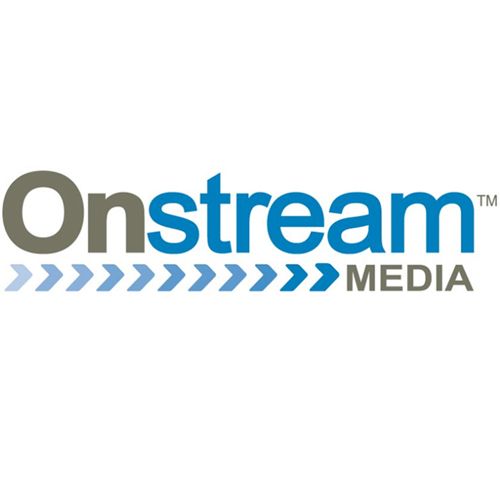 Onstream Media
The Verdict
With strong customer support and a full suite of excellent features in a simple-to-use platform, Onstream Media is one of the best choices for live-event or regular webcasting service.

business.com editorial staff
business.com Member
The purpose of our community is to connect small business owners with experienced industry experts who can address their questions, offer direction, and share best practices.