OnTheClock.com Review
By Chad Brooks
Last Modified: March 5, 2019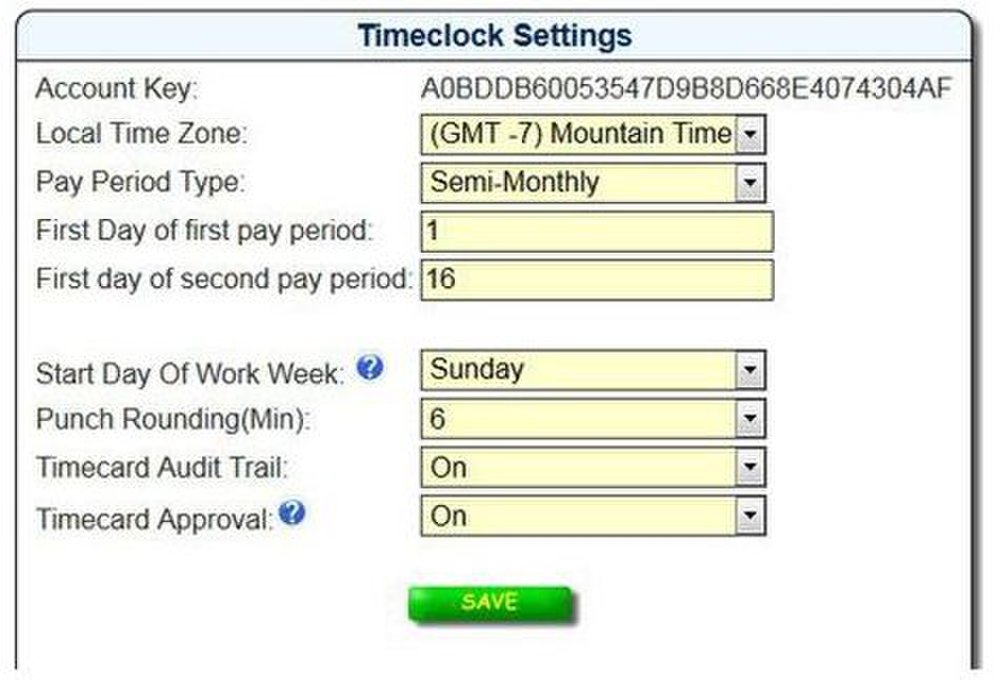 It is easy to set up the system to reflect your business's policies and pay rules.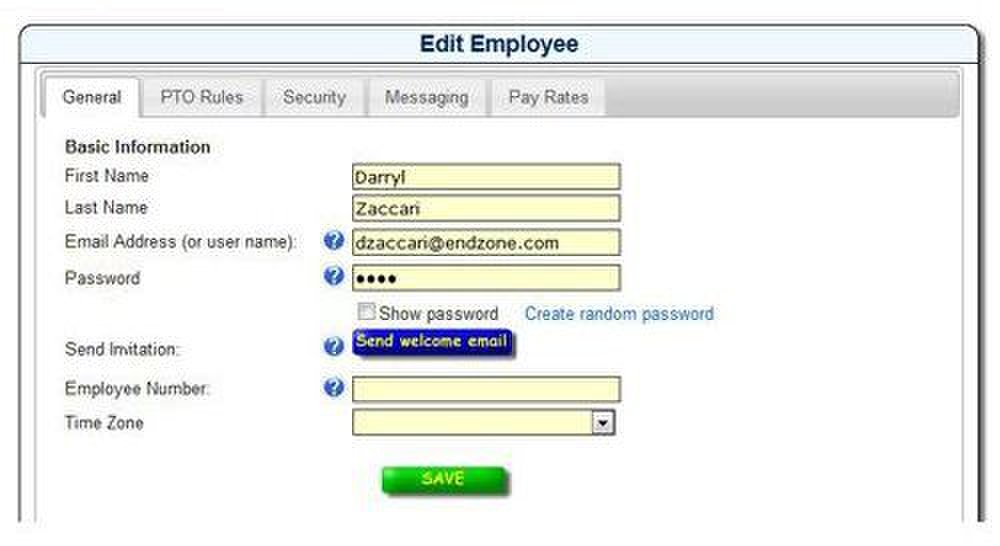 You can add employees quickly and designate a unique password for them to use to punch in and out.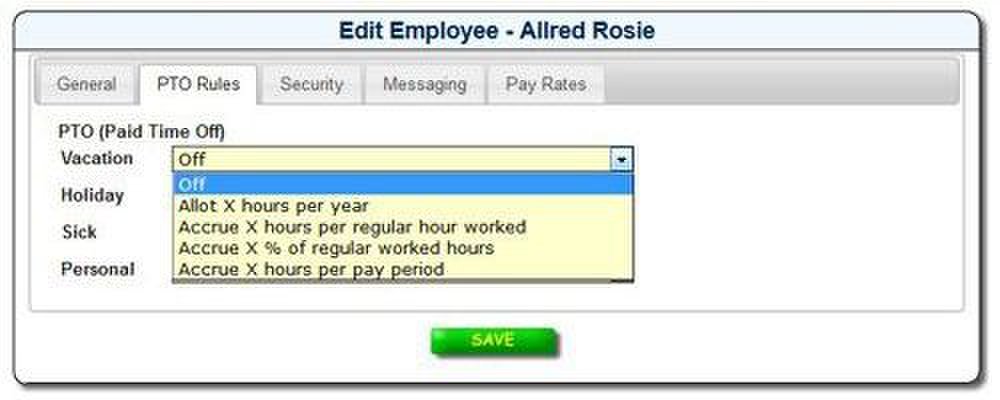 This solution can track California overtime.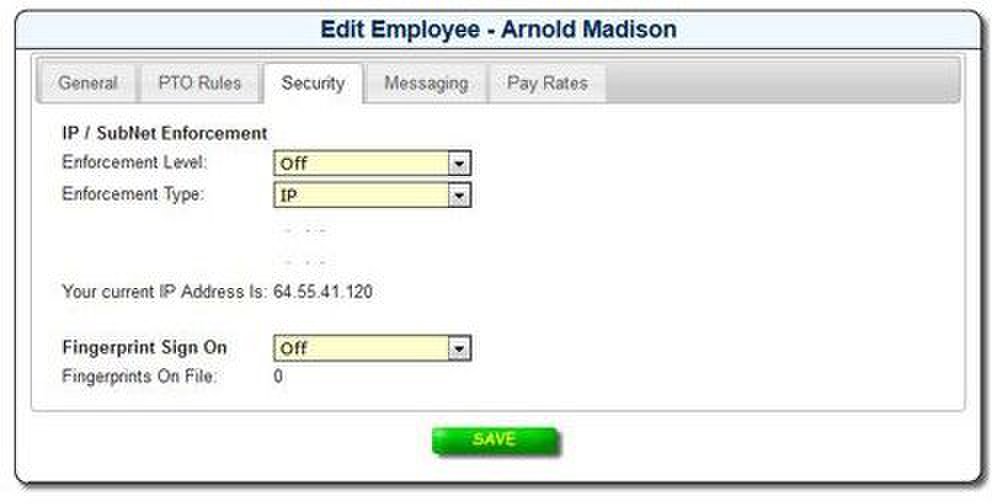 IP restrictions let you designate which computers employees can use to clock in and out.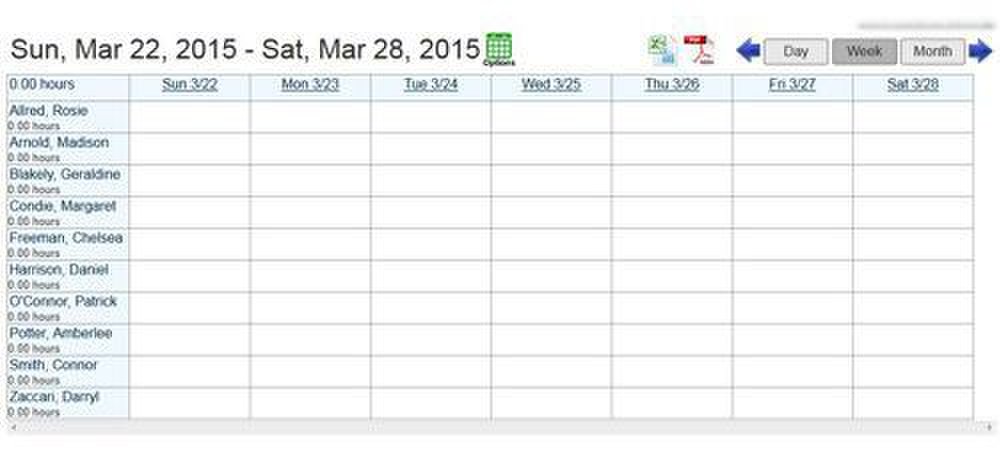 This is the schedule where you can create and assign shifts.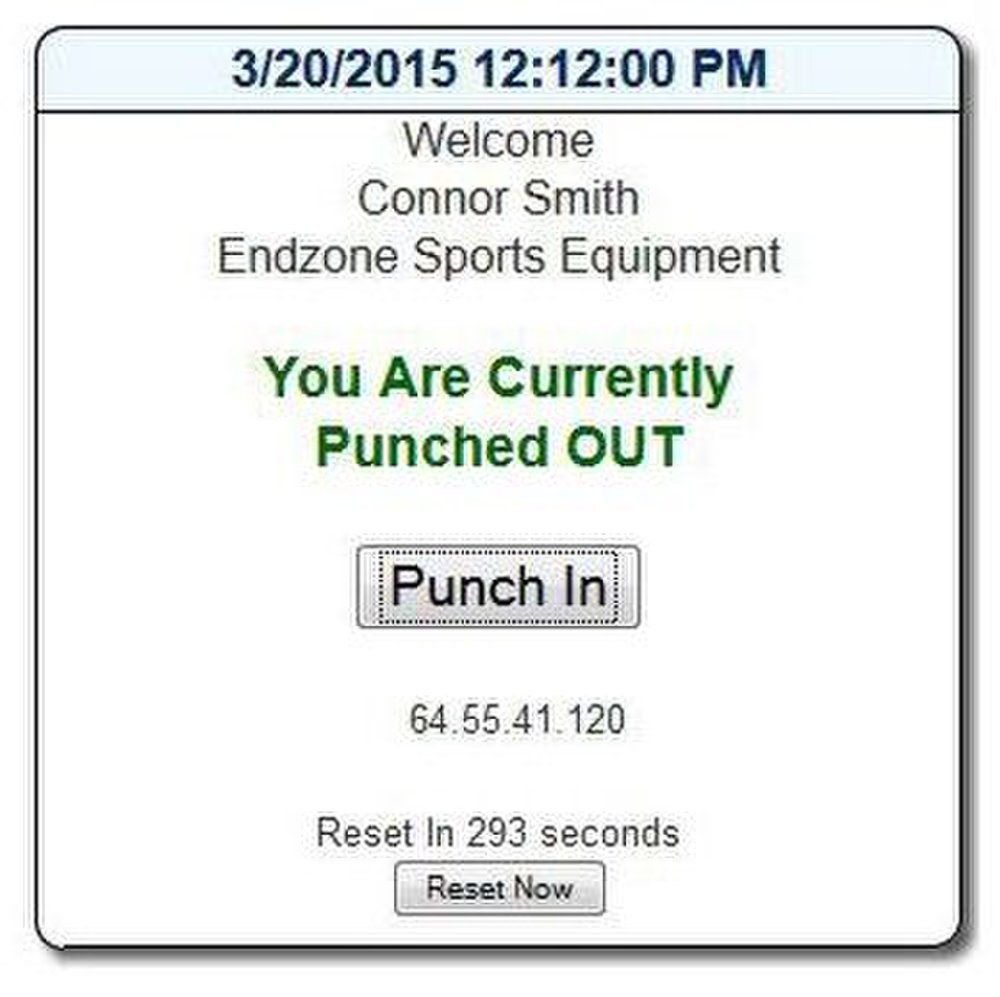 The employee punch clock is easy to use.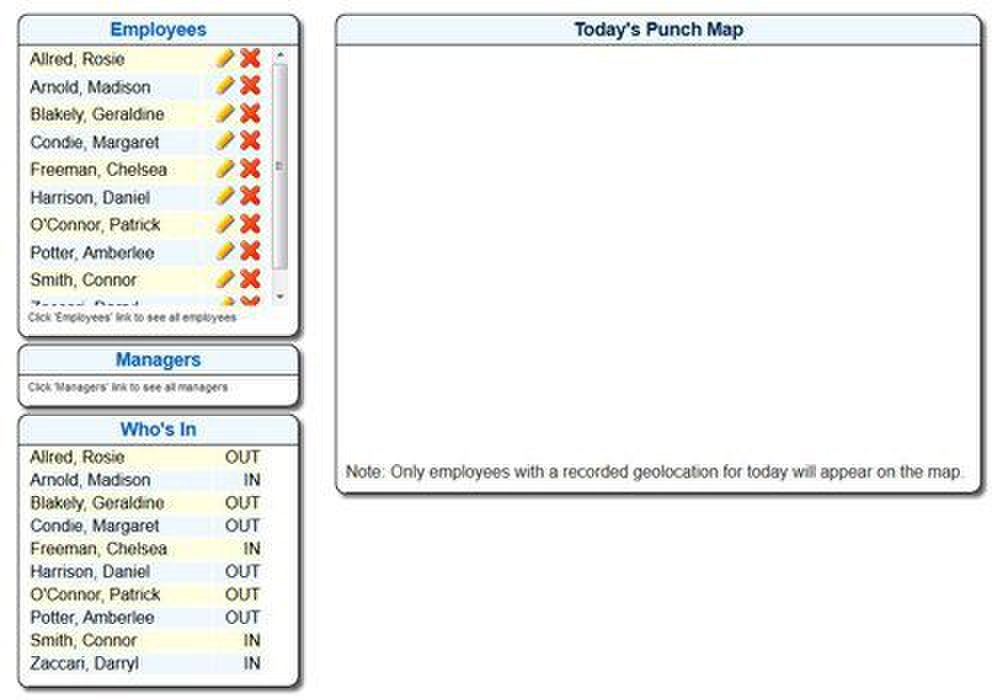 This is the administrative portal.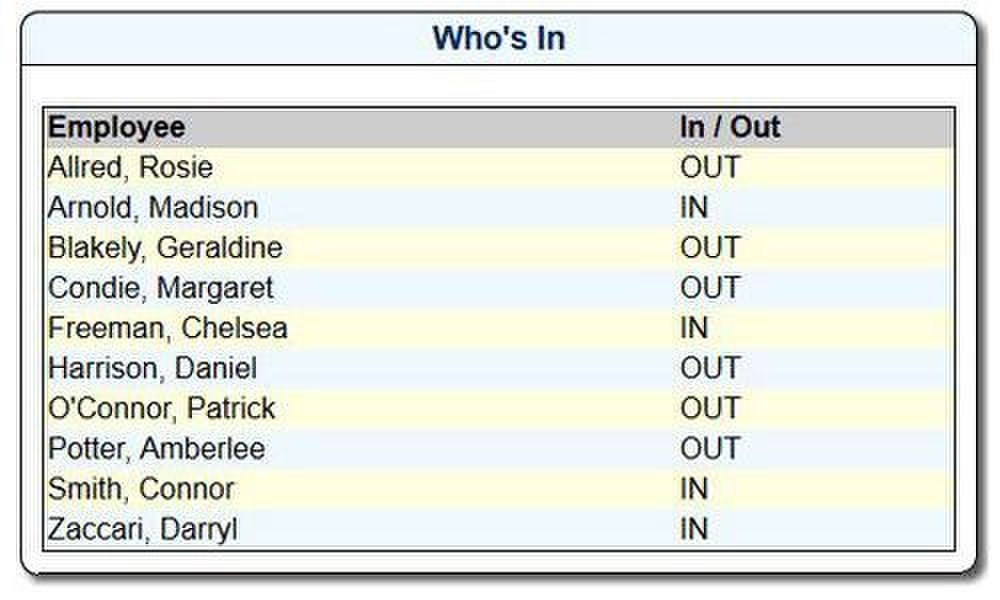 The in and out board lets you see at a glance who is on the clock.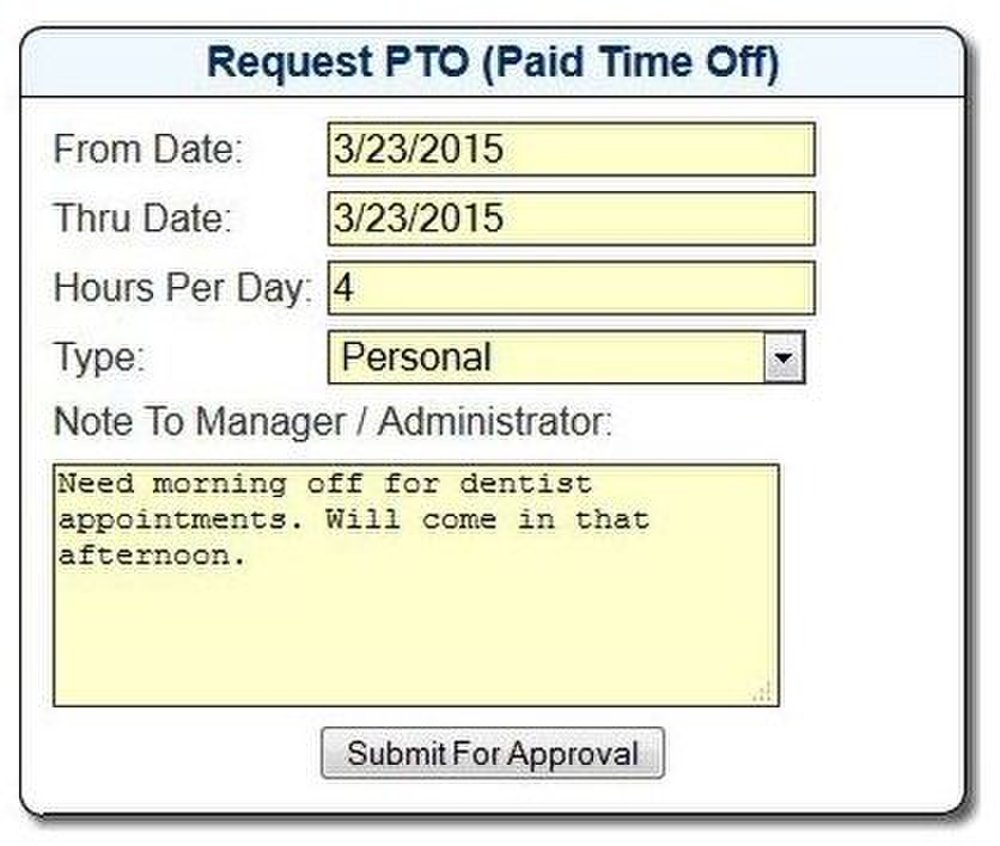 Though it takes a few steps, requesting PTO isn't difficult.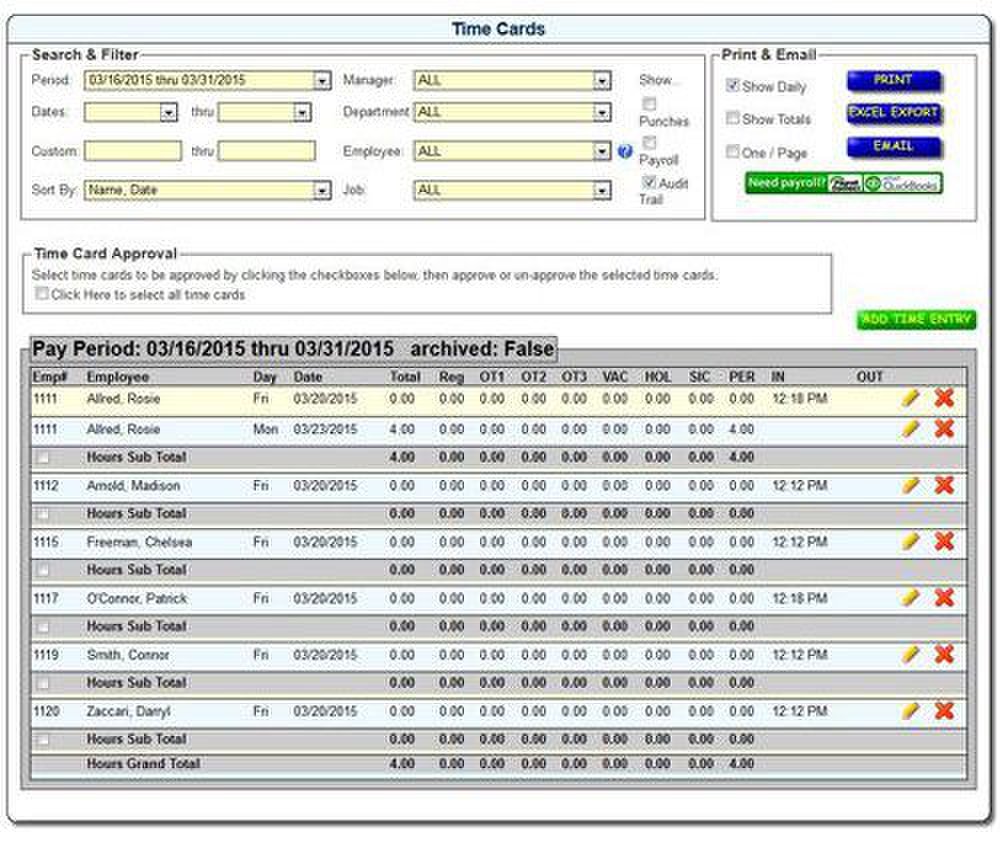 CSV payroll files can be exported to QuickBooks Online directly or saved and emailed to your payroll service.
OnTheClock.com is a web-based time and attendance system that hosts a virtual time clock online rather than on your own server. Employees are given a username and password to sign in to their own portal, allowing them to handle many time-keeping items. Both the employee and administrative portals are easy to navigate with most of the functions and tools businesses need in a time and attendance system.
View all our recommendation for time and attendance systems on our best picks page.

Pricing
OnTheClock.com charges a monthly per-employee fee. Costs differ based on the number of employees you have but range from $2.20 to $2.50 per employee. If you have less than two employees, the system is free. There are no setup fees.
There are no contracts with OnTheClock.com, and you can cancel at any time for no cost. The first month is free for all users.
Features
OnTheClock.com has many of the time-tracking features and tools businesses are looking for from a time and attendance system, including:
Multiple time-tracking methods. Employees can clock in and out via any web browser, a mobile friendly website or mobile app.


Touchscreen timeclocks. Employers can restrict where employees clock in and out in several ways. For web punching, businesses can designate the specific IP address, such as your office internet connection, or specific computers or tablets. For mobile punching, employers can use geofencing to create specific zones for clocking in and out. Although the system doesn't work with traditional time clocks, OnTheClock.com still offers a biometric option to prevent buddy punching. You can connect a fingerprint reader to your computer as a way to add biometrics to the system.


PTO management. The system offers full paid-time-off management capabilities. It tracks vacation and sick-time accruals and allows employees to request time off. Managers can log into the system to then approve or deny those requests.


Scheduling tools. OnTheClock.com includes the ability to create employee schedules via a drag-and-drop editor. Once you create a shift, you can easily add employees.
Additional Considerations
There are several other factors that make OnTheClock.Com a time and attendance system worth considering. Here's what we liked:
The employee dashboard is uncluttered and easy to use. From the employee dashboard, workers can clock in and out and request time off using the clearly marked PTO label.


Through the administrative portal, managers can access the in and out board to see who is clocked in at any given time. They can also create mass messages to be sent to all employees, letting them know of important company business.


Administrators are sent email alerts when an employee has missed a punch, requested time off or asked for changes to their time card.


You can create payroll files from your time card tracker and export these as CSV files. This file type is compatible with Excel workbooks and can be used with most payroll programs.


On its website, OnTheClock.com includes a library of video tutorials to help you through each task in the program. It also has a helpful FAQs section so you can find answers to your questions online. Customer support is available by phone and email.
Drawbacks
One drawback to OnTheClock.com is that it doesn't track and set payroll rules for shift differentials, which can be a detriment if you have hourly employees that work swing or graveyard shifts. Other downsides are that it isn't compatible with traditional timeclocks and the PTO-management feature doesn't track bereavement leave.
Editor's Note: Looking for a time and attendance system? Click the Compare Quotes button below to have our sister site Buyer Zone connect you with vendors that can help.

Ready to choose your The Best Time and Attendance Services and Software 2019? Here's a breakdown of our complete coverage:

Chad Brooks
Chad Brooks is a Chicago-based writer and editor with nearly 20 years in media. A 1998 journalism graduate of Indiana University, Chad began his career with Business News Daily in 2011 as a freelance writer. In 2014, he joined the staff full time as a senior writer. Before Business News Daily, Chad spent nearly a decade as a staff reporter for the Daily Herald in suburban Chicago, covering a wide array of topics including local and state government, crime, the legal system and education. Chad has also worked on the other side of the media industry, promoting small businesses throughout the United States for two years in a public relations role. His first book, How to Start a Home-Based App Development Business, was published in 2014. He lives with his wife and daughter in the Chicago suburbs.