OsMonitor Review
By Adam C. Uzialko
Last Modified: November 26, 2018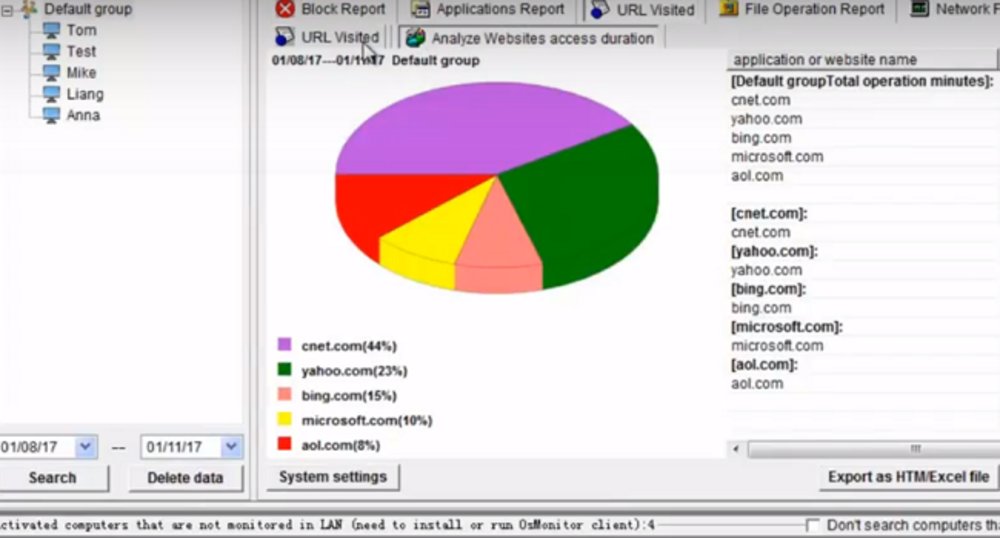 The program generates reports on where employees spend most of their time online.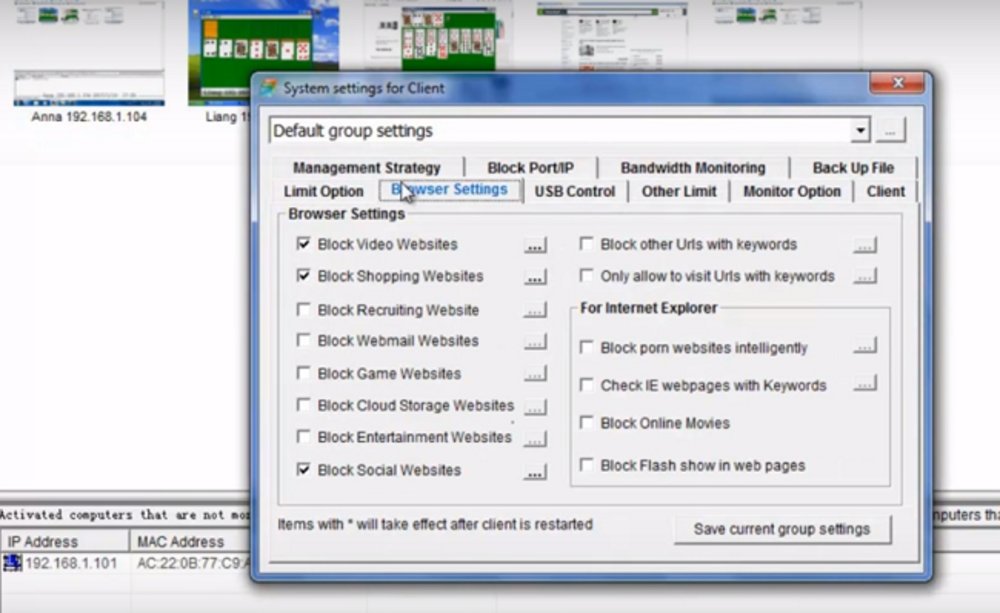 You're able to prevent employees from browsing certain sites.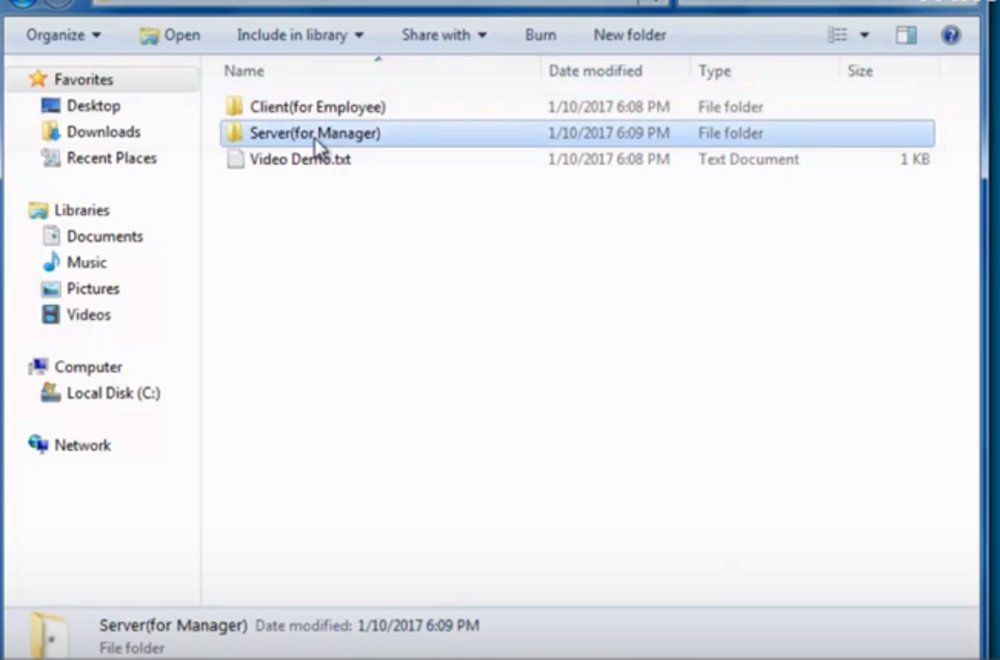 Setting the program up on each computer is a simple and straightforward process, however the user interface is a bit outdated.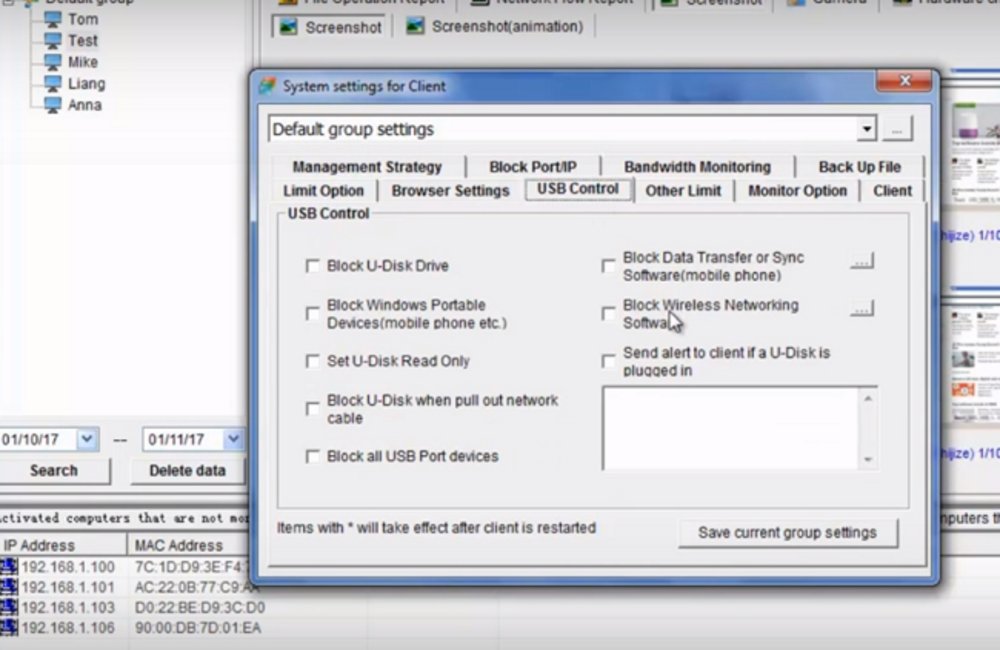 You're able to create restrictions on what users can and can't do on their computers.
OsMonitor is an employee monitoring software solution with all the essential features we looked for as well as some advanced features that grant additional insight into employee activities. The company has flexible pricing options for the two versions of the software it offers: a limited basic version and a full-featured version. Each version has multiple tiers that are priced based on the number of users to be monitored.
To see all our reviews and recommendations for employee monitoring software, visit our best picks page.

Pricing
OsMonitor offers a limited basic version of its software as well as a full-featured version, making it flexible enough to adapt to businesses of any size and scope. The basic version does not include screenshots and webcam access, nor does it include live-chat monitoring, email monitoring or remote desktop access.
Each version has several different tiers depending on the number of devices you intend to monitor; OsMonitor can support as few as five devices and as many as 1,000. The prices are as follows:
Basic Version Pricing
Below is the pricing posted on OSMonitor's website for the basic version of its software:
5 computer licenses: $99
10 licenses: $180
20 licenses: $255
30 licenses: $330
50 licenses: $440
100 licenses: $560
200 licenses: $990
Full Version Pricing
Here is what you can expect to pay for the full version of OSMonitor:
5 computer licenses: $198
10 licenses: $345
20 licenses: $510
30 licenses: $668
50 licenses: $885
100 licenses: $1,125
200 licenses: $1,800
500 licenses: $3,600
1,000 licenses: $5,400
Features
OsMonitor provides the most important tools we looked for in employee monitoring software as well as some extras that are nice to have. Here's a look at some of the features that are included with the full-featured version of OsMonitor:
Web activity monitoring: OsMonitor tracks user web activity, including websites visited, open windows, time spent on each page and search queries across multiple browsers.
Email monitoring: OsMonitor tracks and logs all email conversations, including participants and content, any emails sent or received by a monitored user in Microsoft Outlook. Attachments can be viewed. Unfortunately, OsMonitor does not support popular webmail services like Gmail.
Applications: Application monitoring tracks the software program an employee uses and how frequently they engage with it.
Live chats: OsMonitor tracks live chat conversations across multiple platforms, much like its email tool. Admins can see all participants in the chat, the content plus which platform the conversation took place on. All logs are dated and timestamped.
File transfers: Any uploads or downloads initiated by the user are logged and tracked for review, allowing admins to keep tabs on what files are being introduced to the device or sent by the employee.
Documents: Any files that are created, opened, edited, sent or received are tracked by OsMonitor. Admins can review the content of any document stored by a user to ensure that all files are work-related.
Removable devices: If a user introduces a removable device to the monitored computer, such as a flash drive, admins can see any files that were uploaded or downloaded. The purpose of this tool is to both defend the company's network as well as protect against the theft of sensitive data or documents.
Admin rules: Admins can set up rules that automatically block certain websites or programs in addition to blocking employees from using USB ports or proxy servers. Admins can set different policies and permissions for different groups or individual users. Blocking certain websites, applications or behaviors is as easy as selecting the appropriate tab and then checking or unchecking the relevant boxes.
Screenshots: OsMonitor captures screenshots of users' computer screens, providing admins with a visual context for any events the other tools are capturing. Admins can access the screenshot tool at any time to see up-to-date thumbnail images of what users are doing on company-owned devices.
Ease of Use
OsMonitor's user interface is outdated and, at times, feels cluttered. A string of icons along the top allow for navigation between the various tools, but it's not always clear what these icons represent, especially for a new user who's becoming accustomed to the software.
The company's statement on its website that "anyone can learn it in five minutes" is partly true in that you can learn the system by simply clicking around, but it will likely take you much more than five minutes to become proficient with the program.
To navigate through OSMonitor's software, generally, you select the tools you want from the menu located at the top of the screen, and the requested data appears in a central window below. For example, if you select Screenshot View, you will be presented with a series of thumbnails arranged in tile formation that show screenshots of your monitored employees' computers. It's pretty easy to make sense of the tools once you find them in the software.
Limitations
OsMonitor's biggest limitation is its user interface, which is outdated and at times cluttered, both of which add to the learning curve. Ultimately, it is not a difficult application to learn, but it's not intuitive either. It can also feel clunky, utilizing a lot of tabs that can quickly make the interface messy and crowded. However, the tools are relatively easy to use, and the monitoring aspects that OsMonitor offers are effective.

Ready to choose your The Best Employee Monitoring Software for 2019? Here's a breakdown of our complete coverage:

Adam C. Uzialko
Adam C. Uzialko, a New Jersey native, graduated from Rutgers University in 2014 with a degree in Political Science and Journalism & Media Studies. In addition to his full-time position at Business News Daily and Business.com, Adam freelances for a variety of outlets. An indispensable ally of the feline race, Adam is owned by four lovely cats.