OverPlay Review
By Business.com Editorial Staff
Last Modified: December 12, 2018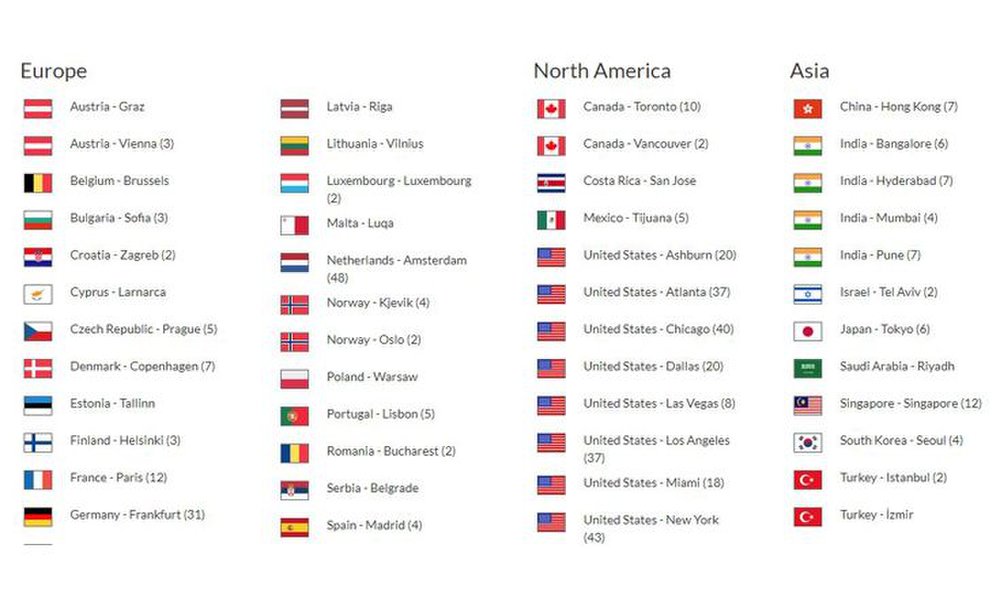 OverPlay has servers in over 70 locations.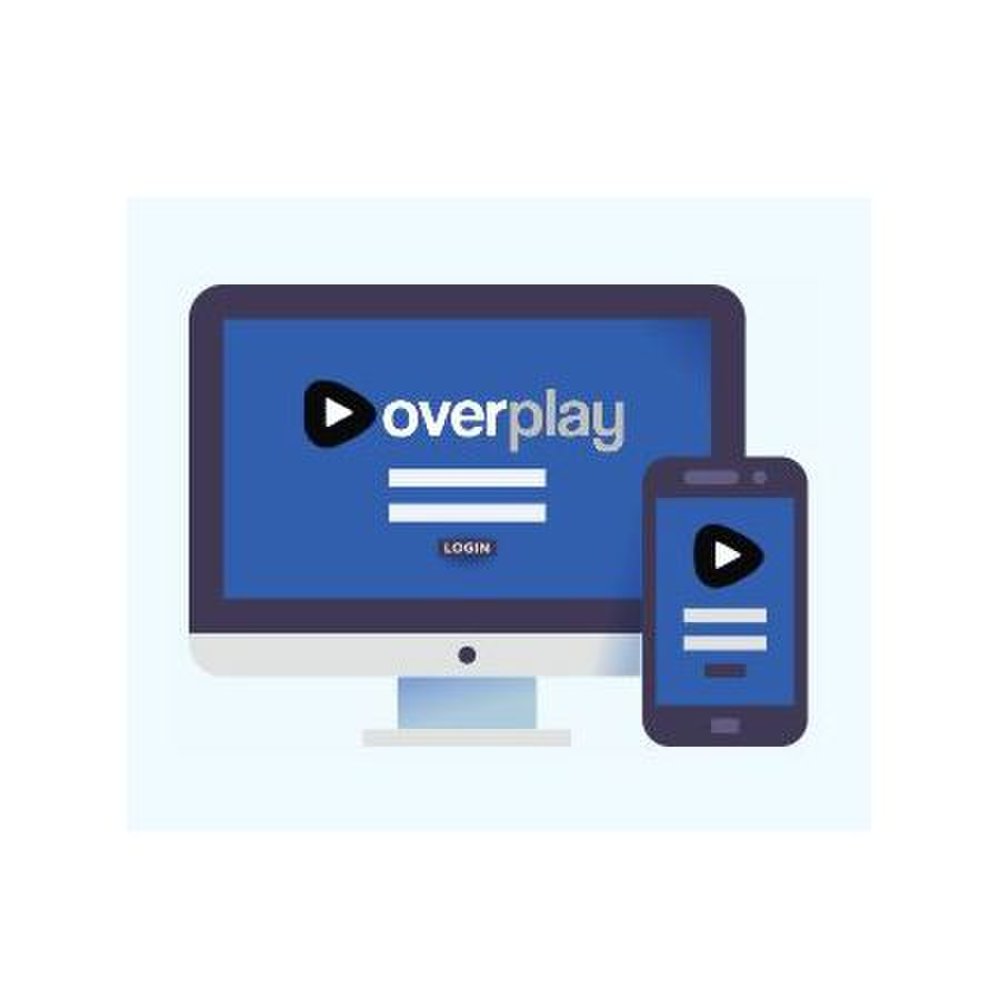 OverPlay SmartDNS + VPN comes with three licenses and is compatible with mobile devices.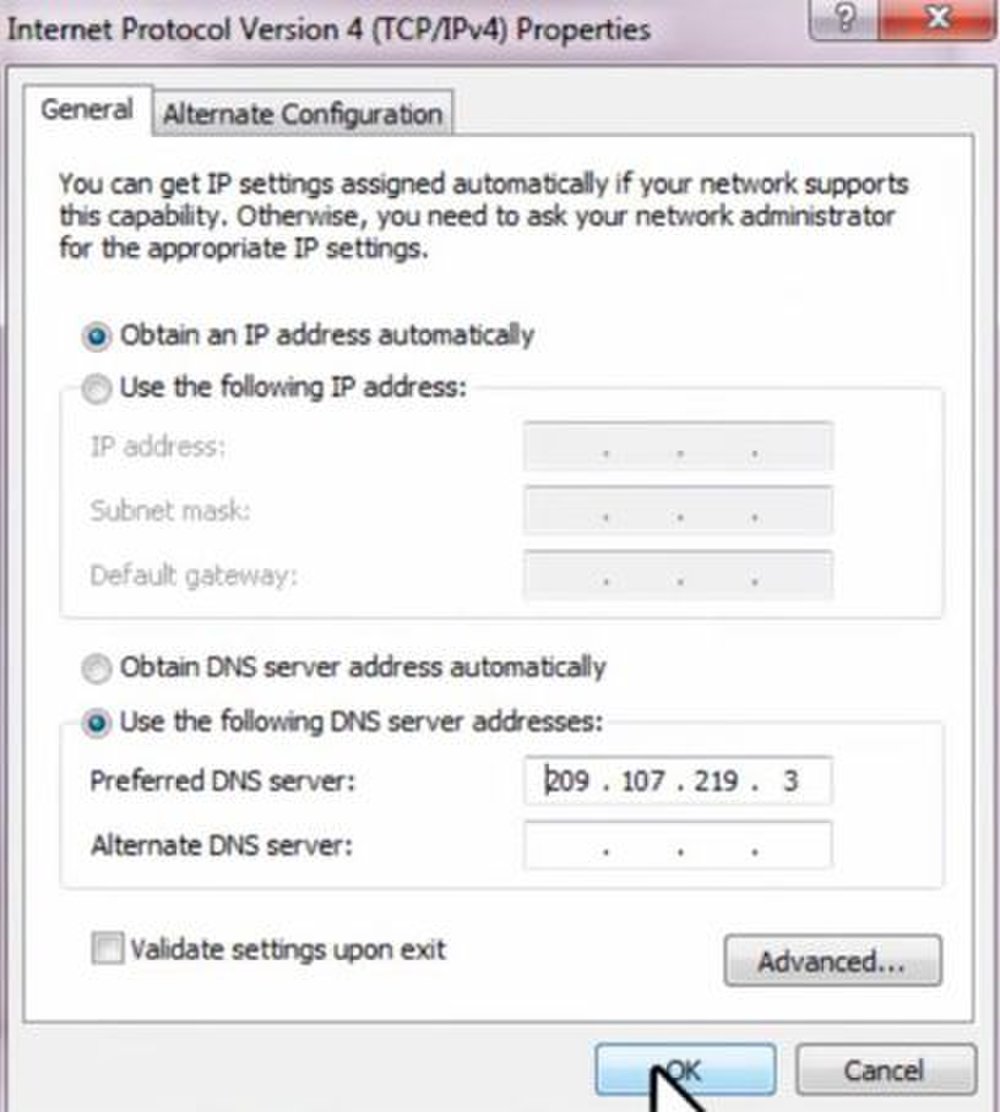 You can choose to set up your private IP address yourself or have OverPlay enter this information for you.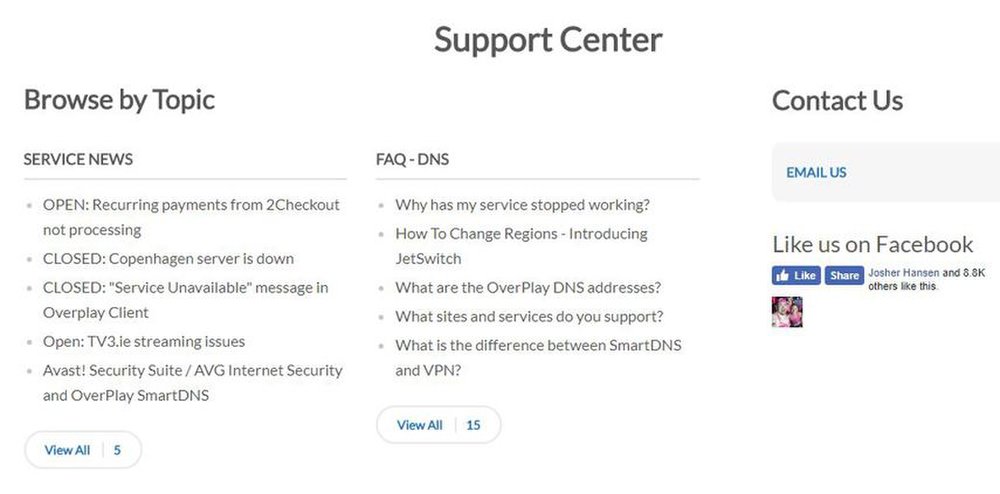 There aren't a lot of support options, but OverPlay does have a good FAQs section.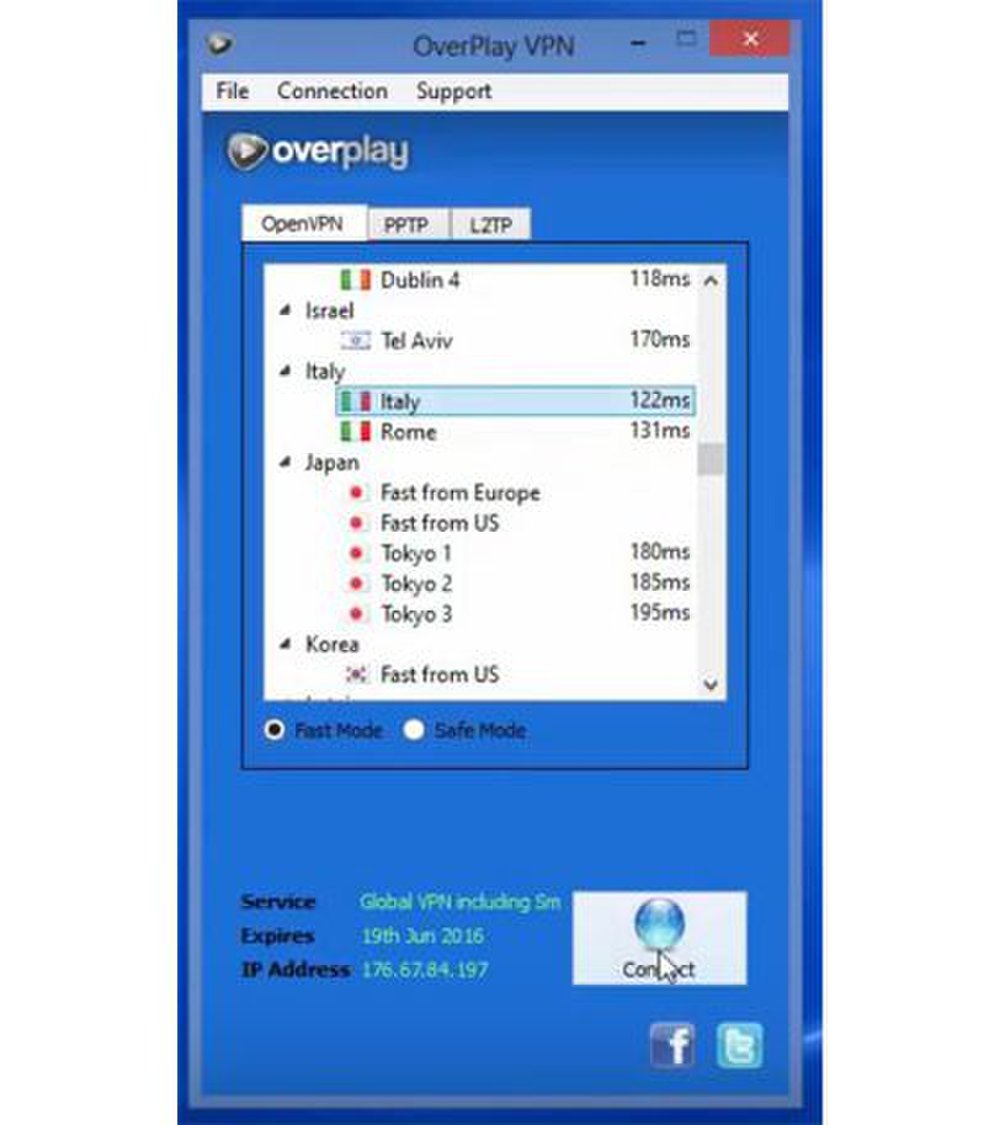 When you use one of OverPlay's servers located in another country, you can access some restricted sites.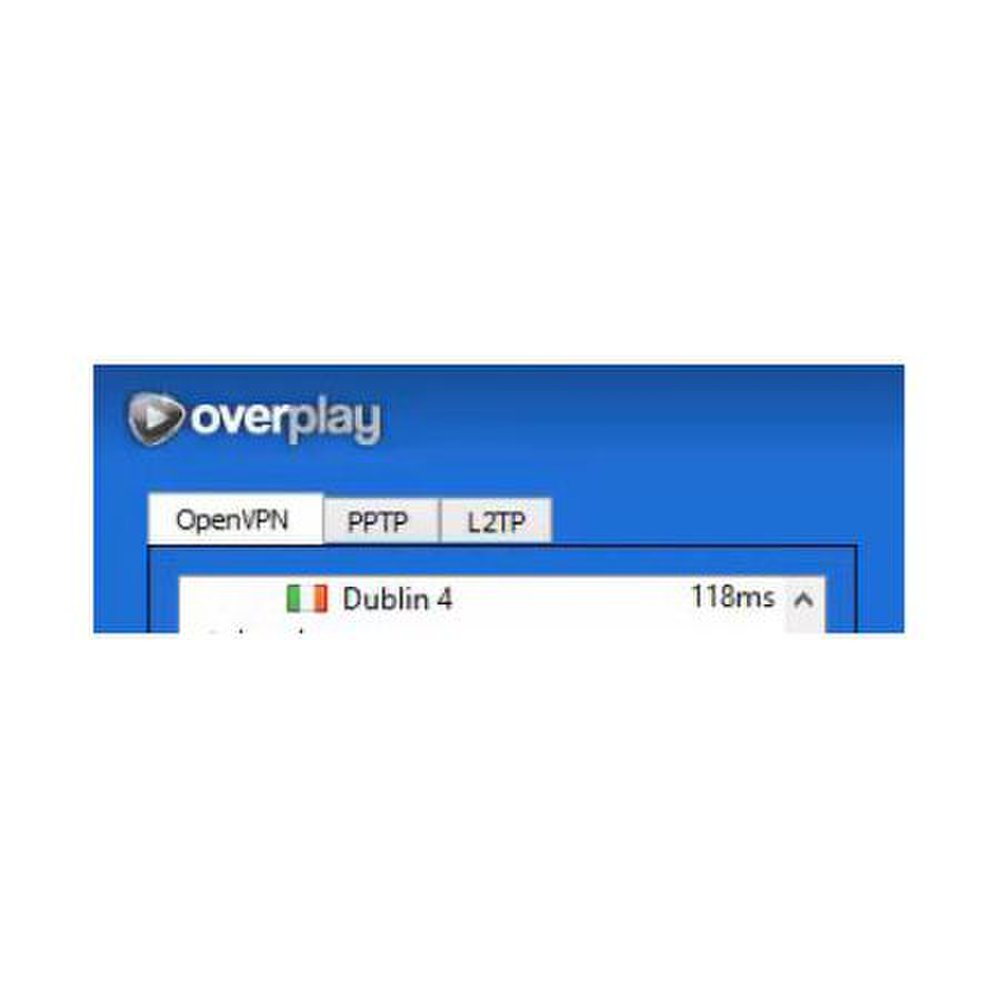 OverPlay has the most common protocols.
A dependable proxy server offers protection and anonymity for you when you browse the web and exchange information. It also provides a consistent and fast internet connection. OverPlay VPN has 62 servers in 48 different locations. This service offers virtual private networks connection options. Encryption through this web proxy secures your data without compromising load times. Overall, this is a secure, speedy and reliable proxy service. Yet, our customer service experience with OverPlay VPN was frustrating and less than satisfying. This should be a concern if you are unfamiliar with proxy websites.
Signing up for web proxy service and setting up the user platform is simple with OverPlay VPN. You can sign up using a simple form and are instantly granted access after entering your payment information. The proxy browser should automatically install itself, but if it does not, there are installation instructions in the Support Center to help you through the process.

You can connect your proxy server to two different devices simultaneously per username as long as each device accesses a different tunneling protocol. For example, you can connect your desktop and one mobile device at the same time.
OverPlay VPN is not one of the services that allows completely anonymous signup. OverPlay VPN also keeps logs on its servers for a certain amount of time. The company is completely transparent, though, with its user policies and explains what it uses this data for and how long it keeps the logs that it gathers.
Our experiences with help and support were frustrating. Our email requests took days to be answered, and often the tech support would reply with links to the support center instead of directly addressing our issues. The company does have a regularly updated blog and a decent support center that provides step-by-step solutions. The slow response speed is concerning; if something happens and you need immediate support, help may be hard to reach through this company.
OverPlay VPN offers 128-bit data encryption. That's not the highest level of encryption available, but it's still a safe option. Additionally, the higher the encryption, the longer it takes to move data from one location to another. The 128-bit encryption may be a good fit for you because it sends secure information without bogging down your speed. OverPlay VPN uses an SSL connection, which is disappointing. We would have liked to see the service use TLS because it's a newer, improved connection. OverPlay offers a few different tunneling protocols, including L2TP, PPTP and OpenVPN tunneling.
OverPlay VPN is an easy-to-install application that effectively hides your IP address and encrypts your data. The tech support was not helpful, but the online resources on OverPlay's website were. With this web proxy, you can confidently browse online.

Ready to choose your The Best VPN and Proxy Services of 2019? Here's a breakdown of our complete coverage:

Business.com Editorial Staff
The purpose of our community is to connect small business owners with experienced industry experts who can address their questions, offer direction, and share best practices. We are always looking for fresh perspectives to join our contributor program. If you're an expert working in your field – whether as an employee, entrepreneur, or consultant – we'd love to help you share your voice with our readers and the Business.com community. We work hard to only publish high-quality and relevant content to our small business audience. To help us ensure you are the right fit, we ask that you take the time to complete a short application: https://www.business.com/contributor/apply/ We can't wait to hear what you have to say!