PaperPort Pro - Document Management Software Review
By Andreas Rivera
Last Modified: December 10, 2018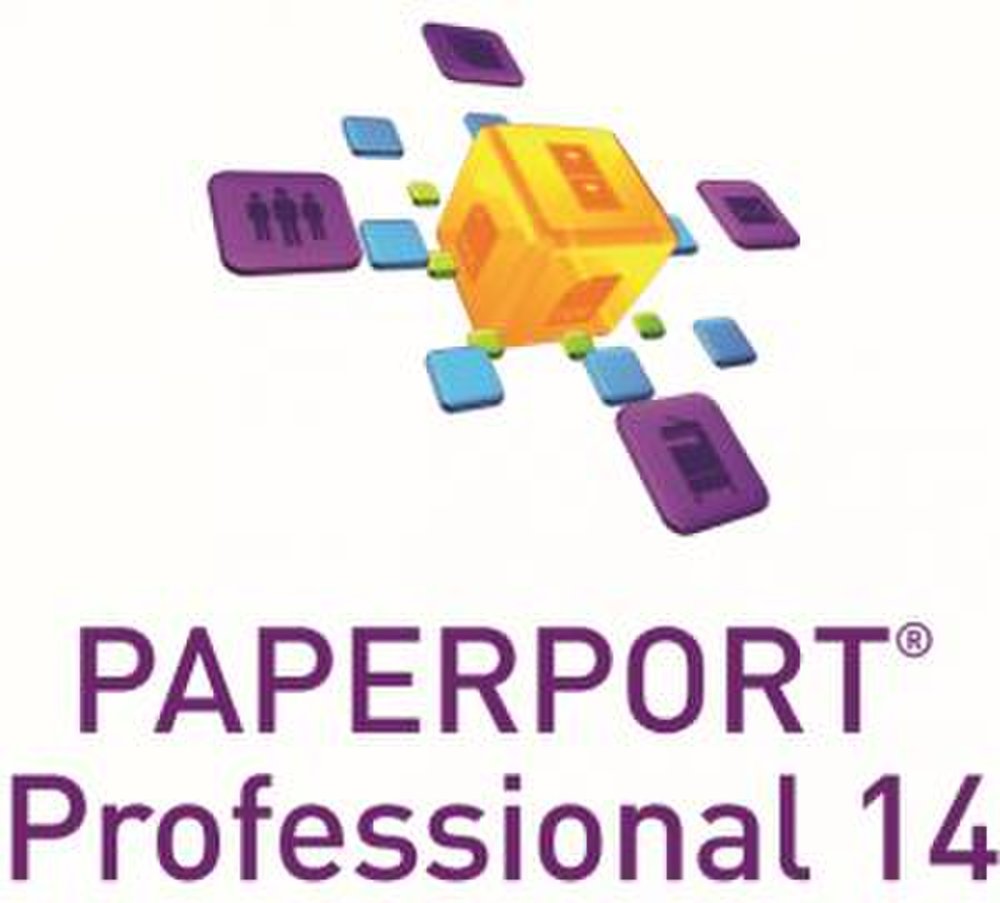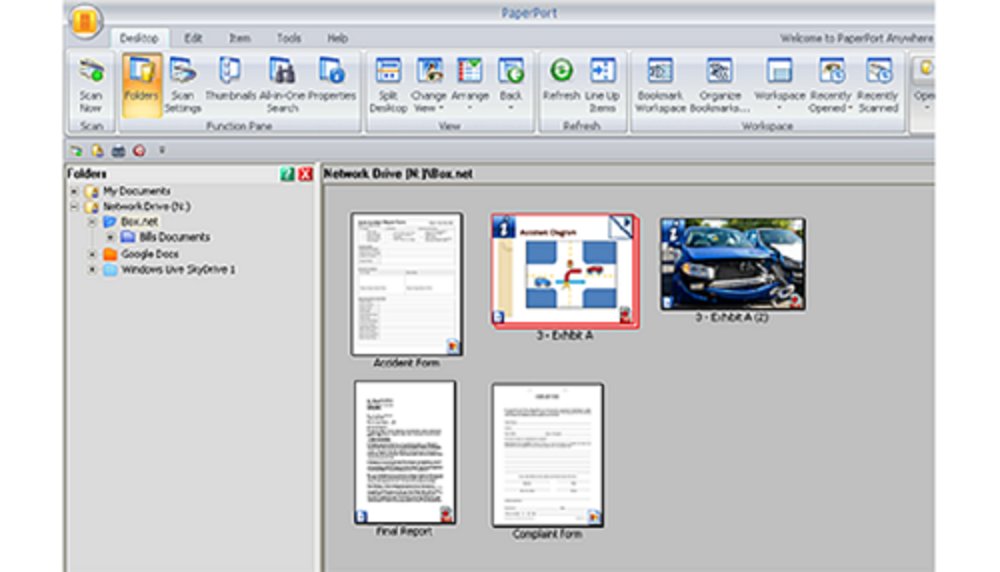 PaperPort Pro has an easy-to-navigate interface with a control panel that contains the system's many features.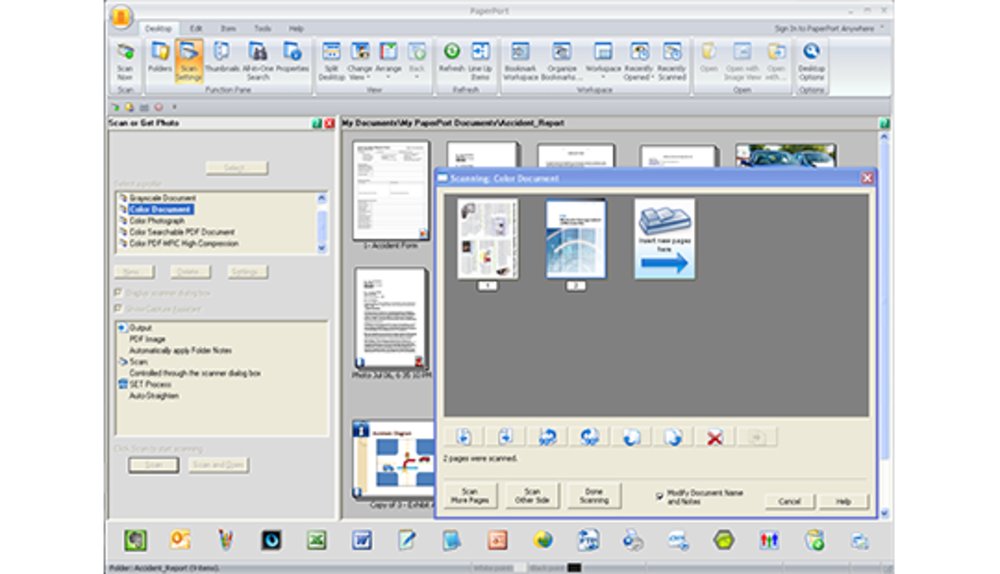 PaperPort Pro features many integrations and various ways to import and export files into the database.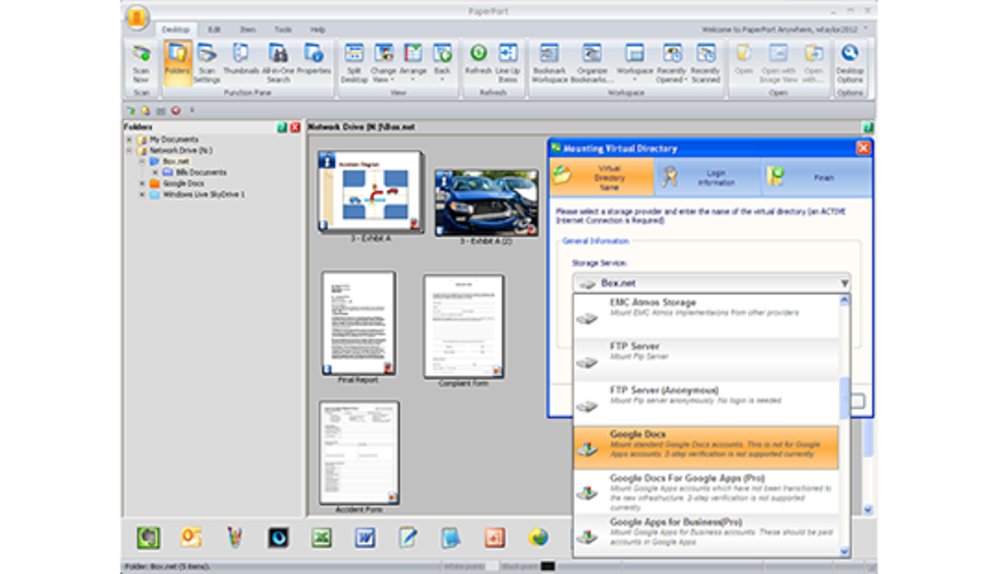 PaperPort Pro allows you to convert PDF files and combine multiple documents into one file.
PaperPort Pro from Nuance is a popular resource for document imaging and digital file tracking. Unlike other document management software (DMS) we reviewed, this program works with the folders inside Windows Explorer, so you don't have to transfer files into the software. This saves time when adding folders full of documents.
One of the most impressive features of PaperPort Pro is its intuitive folder structure. When you first launch the application, it displays your existing Windows Explorer folders. You can then drag and drop the folders you want to organize into the program.

PaperPort looks like an enhanced version of Windows Explorer, but it is actually much more. In this central document repository, you can easily scan new documents or add files from external sources. You can even use your phone's camera to upload documents to the software. During the process, you can apply metadata tags, define regulatory issues that impact the document or even set a date for permanent deletion. You can also specify the backup frequency for your files and folders and where you want them backed up to, including in the cloud.
Security is an important consideration for any industry. With PaperPort Pro's digital file tracking system, you can specify unique security permissions for each employee. You can use this function to keep employment records, contracts or healthcare records private.
This DMS also has version controls so that after an employee checks out a document and makes changes, all document stakeholders are notified. The software saves old and new versions of the document so you can always go back and find an earlier version.
PaperPort gives you the ability to convert files to PDFs by clicking one button. You can also choose a combination of optical character recognition and PDF conversion while filing documents into folders. Once a file is in PDF format, you can merge it with other PDFs or split and separate pages.
This application comes with document workflow processes so you can set up documents for editing or approval by supervisors or other employees. Generally, PaperPort's document management tools are easy to use. However, the workflow controls take some training and time before you get accustomed to using them.
You can access most applications and complete almost all of your work from inside PaperPort Pro. While it does not currently provide integration for customer relationship management (CRM) applications like Salesforce, it's compatible with Evernote, SharePoint, Publisher, Acrobat, Word, Excel, PowerPoint, Outlook and others.
There are icons at the bottom of the main window for many of these integrated programs. When you click on one of these icons, the native application is pulled up, and you can then edit your document. If you want to crop or recolor a photo, you can even work in Paint.
When you open PaperPort Pro, the first window shows you a release note document and a user guide. Inside the program, a Help tab expands to a ribbon of nine different help options. You can also contact customer support by phone and email.
PaperPort Pro allows you to accomplish many of your day-to-day document management tasks using the tools you already understand. It provides you with easy cloud backup as well as multiple resources for help and support. With security safeguards and regulatory compliance settings, PaperPort Pro is an application that can effectively manage and secure documents for any size business.

Ready to choose your Best Document Management Software? Here's a breakdown of our complete coverage:

Andreas Rivera
Andreas Rivera graduated from the University of Utah with a B.A. in Mass Communication and is now a staff writer for Business.com and Business News Daily. His background in journalism brings a critical eye to his reviews and features, helping business leaders make the best decisions for their companies.