Nuance PaperPort Pro Review

PaperPort Pro, a Nuance product, is document management software that works directly with the folders stored in Windows Explorer, rather than a separate depository. This makes it easy for new users to get up and running quickly, because the interface seamlessly connects with the familiar Windows Explorer. If you're looking for an intuitive document management system that can classify and organize your files as well as digitize paper records, PaperPort Pro is a good option for your small business.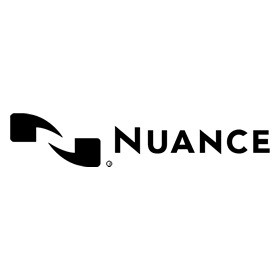 Nuance PaperPort Pro
The Verdict
PaperPort Pro by Nuance is an intuitive document management system that requires little to no learning curve to get started.
Editor's note: Looking for information on document management solutions? Use the questionnaire below, and our vendor partners will contact you with the information you need: 
View all our recommendations for document management software on our best picks page.
Pricing and Plans
PaperPort Pro (version 14) is available on Nuance's website for direct download at $199.99. The company also offers a 15-day, no-obligation free trial, so you can take PaperPort Pro for a spin. The free trial does not require any credit card information, but you will have to provide Nuance with some contact info prior to accessing the trial software.
PaperPort Pro's straightforward pricing for the digital software is one of the simplest models we came across in our review. The price is somewhat higher than those of comparable products, but it's a one-time cost, so if you're going to commit to the software for a long time, the savings add up over a per-user, per-month subscription model.
Pros and Cons
PaperPort Pro excels in ease of use and the security of your documents. Its main drawback is that it is a basic program with a narrow focus on imaging and classification, without the level of detail in other features we looked for during our review. It also lacks version control, which would be extremely useful for editing your documents.
Pros
Ease of use: PaperPort Pro's tight relationship with Windows Explorer makes it an intuitive program that is easy to learn for most users. Those already familiar with Windows Explorer shouldn't need much time to grow accustomed to PaperPort Pro, freeing up your team to start using the document management system immediately.
Imaging and organization: PaperPort Pro focuses on document imaging, uploading and organization, and it does a good job of these functions. The software allows users to easily scan in documents or import files from other sources, like email or desktop. It also enables mobile upload of paper records from your smartphone camera.
Cons
Lack of collaboration tools: PaperPort Pro lacks some of the collaboration tools that would take it above and beyond the core digitization and classification functions. Version control and check-in/checkout are absent, for example, which can make editing documents a bit more cumbersome than it is with other leading document management systems. Businesses with significant collaboration or workflow automation needs should consider looking elsewhere.
Features
PaperPort Pro excels when it comes to the core features of document management. These include document imaging, OCR, classification, organization and search. While it does offer some workflow tools, it lacks the collaboration tools we looked for that would take its functionality to the next level and make it suitable for extensive content creation and management among teams. However, it is a good solution for individuals and small businesses that simply want to digitize their paper records and easily organize their files.
Document imaging and OCR: PaperPort Pro is primarily focused on the critical functions we looked for in a document management system, which include paper document imaging, OCR and organization. PaperPort Pro works with any scanner to import your paper records, using OCR to make them searchable by identifying key terms and translating them into document metadata. It is an accurate program that does a good job of importing your documents and allowing users to configure them for easy search and retrieval, as well as proper organization in storage.
Security: PaperPort Pro encrypts documents in transit and stores them in the cloud. Intrusion detection features and privacy certification offer users peace of mind when transferring or storing sensitive or privileged information in the system.
Document sharing: Documents in PaperPort Pro are easy to share to a network folder or via cloud connector function. Once connected, these files are accessible on any other device through third-party cloud services like Google Drive and OneDrive.
Document conversion: PaperPort Pro offers a lot of features for working in PDF documents, as well as creating, editing and converting files to useful formats. PDFs can be easily stacked or unstacked, as well as merged within the software.
Mobile document capture: A nice feature of PaperPort Pro is that users can capture images of paper records with their mobile device cameras and upload them into the system. This allows easy and instant upload on the go at any moment, without the need for a desktop computer, laptop or scanner.
Integrations: PaperPort Pro offers prebuilt integrations with some commonly used third-party software, including Microsoft SharePoint. Unfortunately, there is no API available for building out additional integrations with unsupported third-party software.
Limitations
PaperPort Pro is an effective solution for the core document management tasks of imaging and organization, but it lacks some of the additional features we looked for that makes collaboration on document edits more effective. It is a suitable system for individuals and small businesses with minimal document management needs, but it might not be as effective for larger companies and those that intend to scale up in the near future.
Editor's note: Looking for a document management system for your business? Fill out the below questionnaire to have our vendor partners contact you about your needs.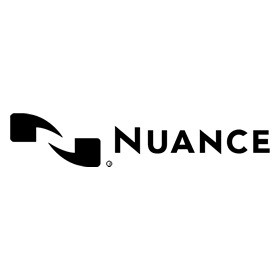 Nuance PaperPort Pro
The Verdict
PaperPort Pro by Nuance is an intuitive document management system that requires little to no learning curve to get started.

Adam Uzialko
business.com Staff
Adam Uzialko is a writer and editor at business.com and Business News Daily. He has 7 years of professional experience with a focus on small businesses and startups. He has covered topics including digital marketing, SEO, business communications, and public policy. He has also written about emerging technologies and their intersection with business, including artificial intelligence, the Internet of Things, and blockchain.