Payline Review
By Lori Fairbanks
Last Modified: June 14, 2018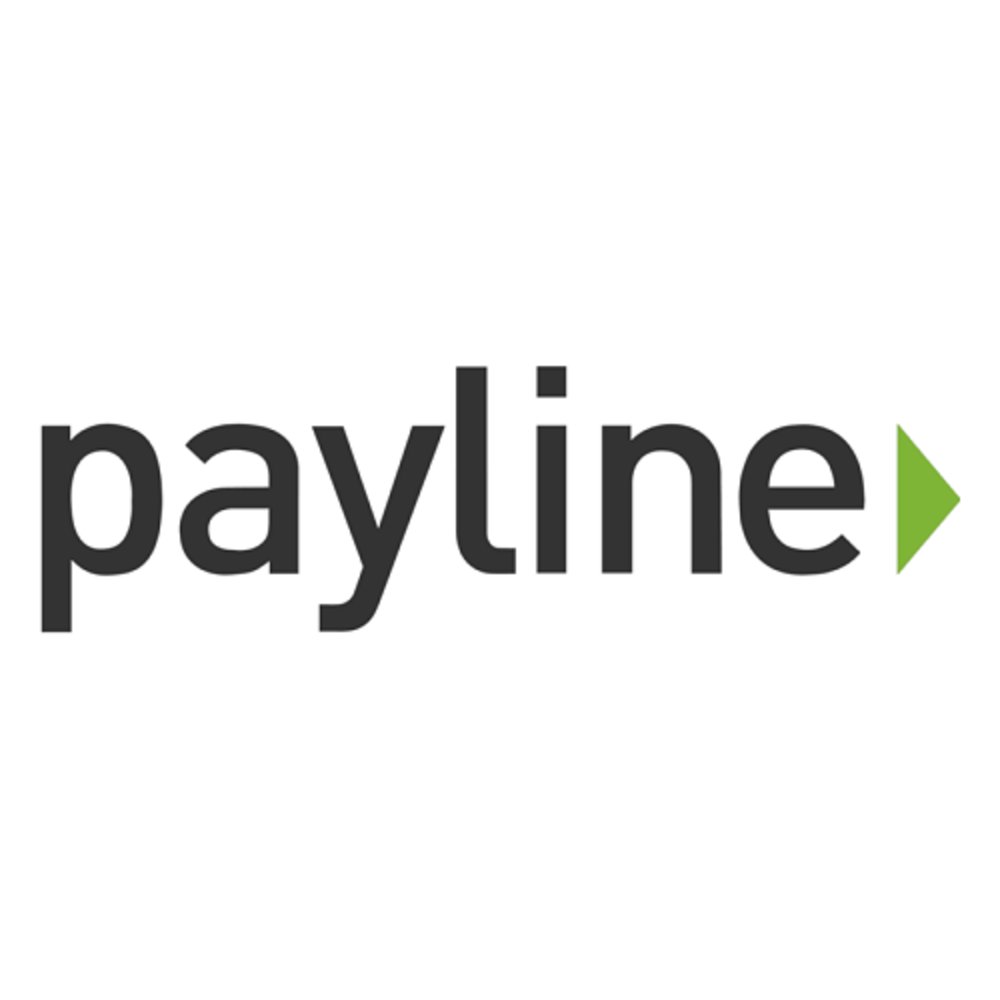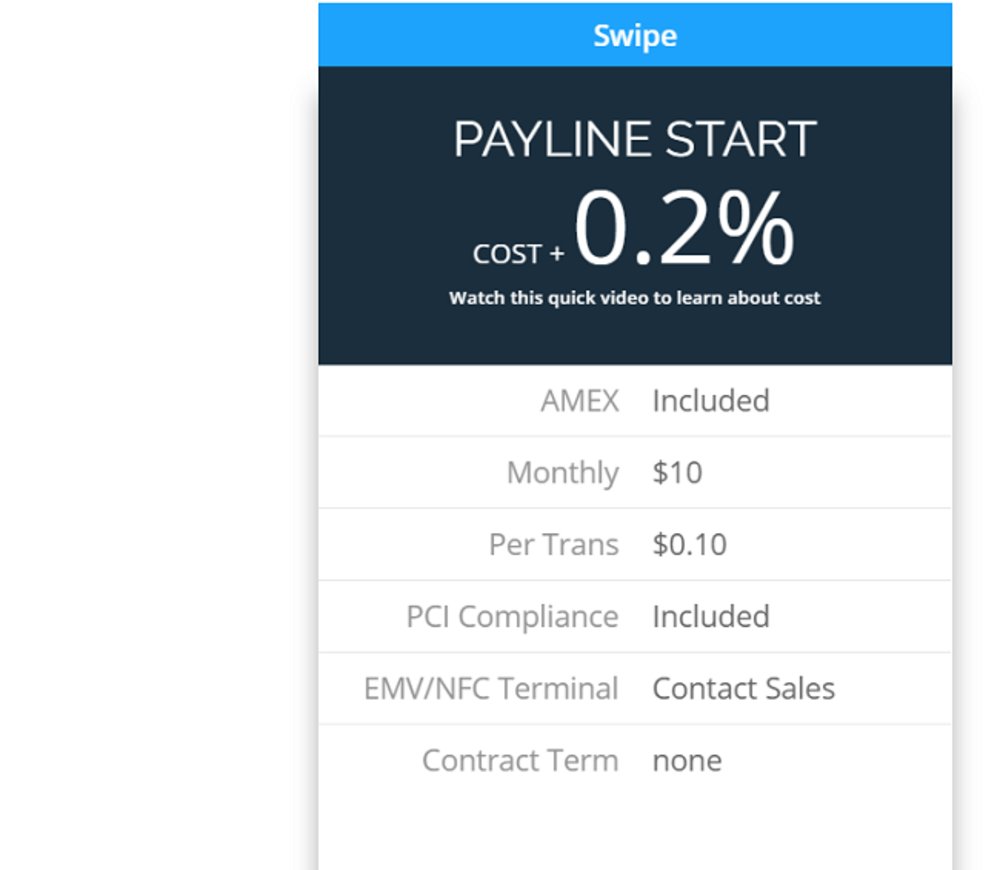 With the Payline Start plan, you can accept payments in person, either at a physical location using a terminal or POS system or on the go using a mobile card reader.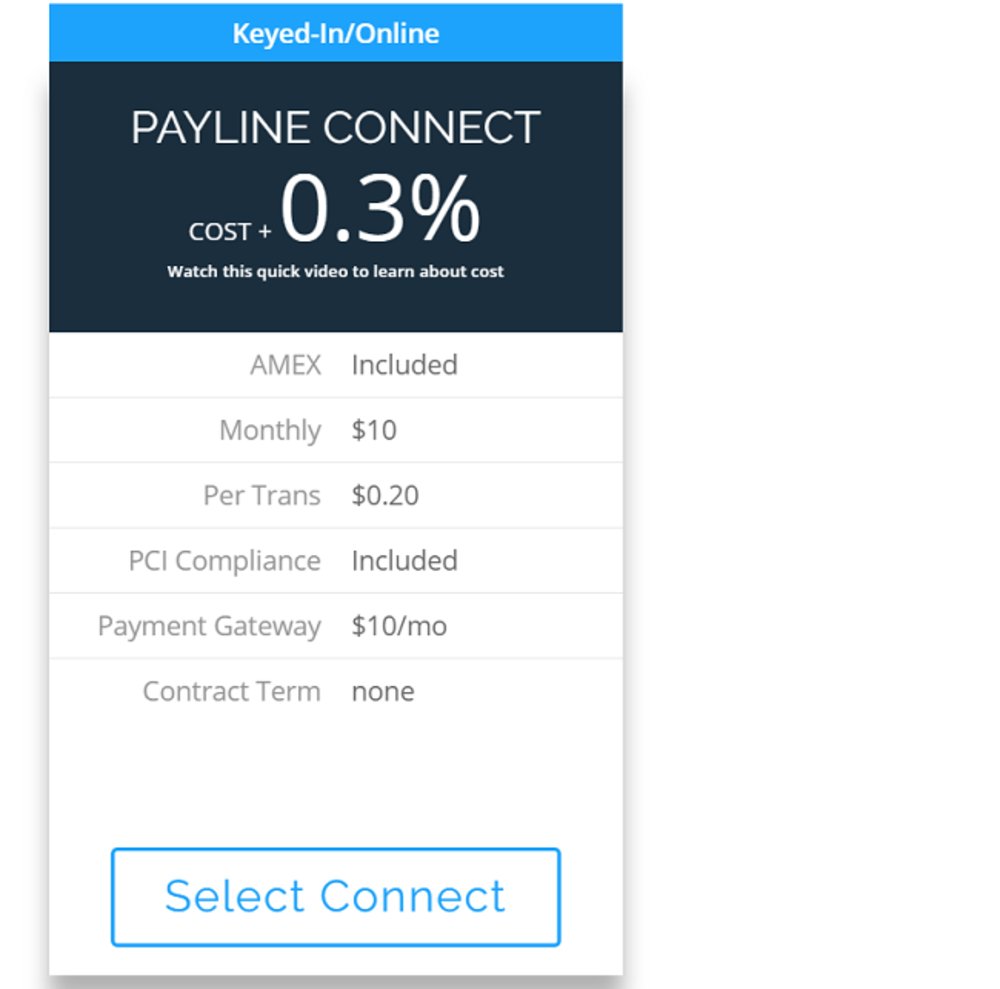 The Payline Connect plan allows you to accept credit cards online. You'll also pay this rate if you manually key-in transactions, such as payments you accept over the phone.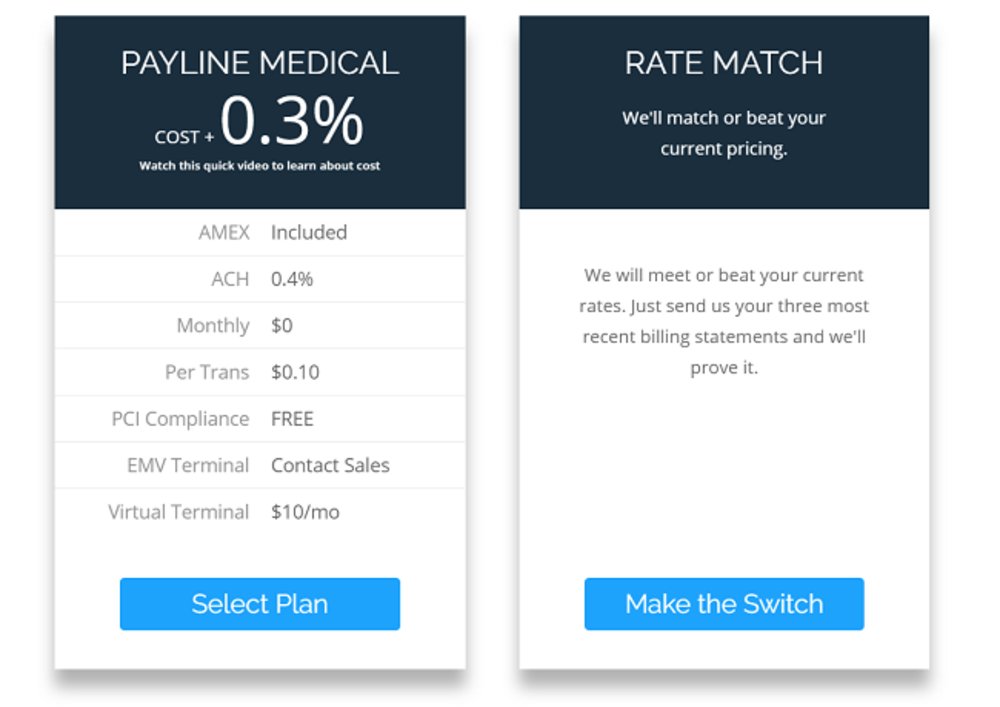 Healthcare related businesses receive special pricing. This service is HIPAA compliant, and there is no PCI compliance fee for this plan.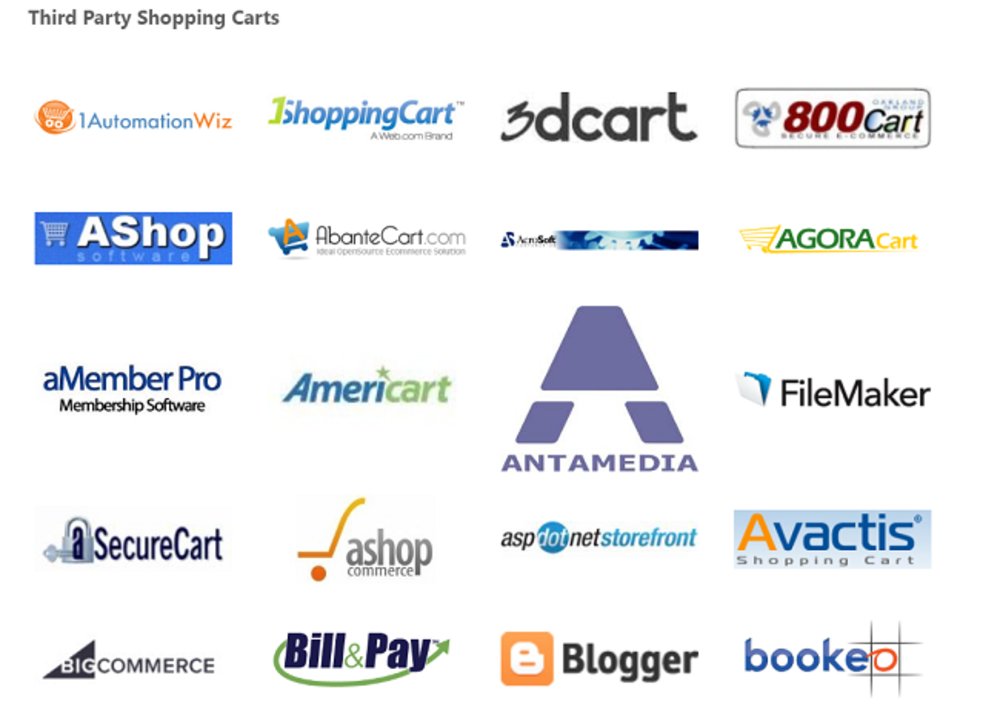 The company integrates with more than 175 shopping carts and e-commerce platforms, including the 20 shown above.
Payline is a full-service credit card processing company owned by Pineapple Payments. This processor impresses with its transparency, listing its processing costs, fees and terms online. It offers interchange-plus pricing to all its customers, and its rates are better than average. It has an easy application process, attractive service terms and some of the best customer service of the processors we reviewed. This processor works with both established and new businesses in many industries, including retail, restaurant, e-commerce and healthcare. It also provides its processing services for some high-risk businesses.
Visit our best picks page to see all our recommendations for credit card processing companies.

Pricing and Terms
Payline offers all its customers interchange-plus pricing, which industry experts recommend as the most transparent and cost-effective pricing model for most businesses. Payline's pricing is easy to find and clearly outlined on its website, which is a breath of fresh air compared to many credit card processors that aren't as open about their rates.
Payline offers several plans, with options designed for businesses that accept payments in person, online businesses and medical practices. If you already accept credit cards, you may qualify for custom pricing. When you call the company, a sales rep will review your current statements with you, determine where and how it can save you money and provide a custom quote. Discounted rates are available for nonprofit organizations. Here are Payline's plans.
Payline Start. This plan is for businesses that accept credit cards in person, either in a retail setting or on the go using a mobile device.
.2 percent plus 10 cents above interchange, including American Express cards
$10 monthly fee
No annual, PCI compliance, gateway or cancellation fees
Payline Connect. This plan is for ecommerce businesses. It can be integrated with your website and includes subscription billing tools, a virtual terminal and mobile software.
.3 percent plus 20 cents above interchange, including American Express cards
$10 monthly fee
$10 monthly gateway fee
NoPCI compliance, annual or cancellation fees
Payline Medical. Designed specifically for medical professionals, this plan is HIPAA and PCI compliant, and you can accept payments in the office, on the go, and in installments.
.3 percent plus 10 cents above interchange, including American Express cards
Optional: $10 per month for a virtual terminal
No monthly, annual, PCI compliance or cancellation fees
Enterprise pricing. Businesses that process more than $80,000 per month can qualify for discounted rates from Payline. When you call the company for a quote, its account executives work with you to design a plan customized to fit your business's processing needs.
Other fees. Like many full-service credit card processing companies, Payline has a $25 monthly minimum processing requirement. If a customer disputes a sale and a chargeback occurs, you're charged $25 if you lose the dispute. If you don't complete the PCI compliance survey within 90 days of setting up your account, you're charged a $19.95 PCI non-compliance fee every month until you do so. Optional services that you add to your account may cost extra.
Payout. Payline is faster than average when it comes to clearing the account and depositing processed funds into your business bank account, taking between one and two business day from when you batch out. The industry average is two business days.
Terms. This credit card processing company advertises no long-term contracts and no early cancellation fees on its website. However, like most credit card processing contracts, the standard contract has a three-year term with an early termination clause that includes liquidated damages. You want to it's important that you read the entire document (application, terms of service and program guide) and request an amended contract or a written waiver from your sales rep to ensure you receive favorable terms.
Features
Payline offers small businesses multiple ways to accept credit cards. Whether you own a retail business or a restaurant, provide professional services or sell products online, Payline has a credit card processing solution for you. Other processing services offered by Payline include subscription billing, level 3 processing, sales analytics, QuickBooks data syncing and fraud protection.

In-store credit card processing. Payline can set you up with a credit card terminal from Ingenico or Verifone. It also offers Poynt Smart Terminals. All options are EMV compliant so you can accept chip cards and avoid counterfeit fraud liability. Some are also NFC-enabled so you can accept mobile wallets like Apple Pay and Google Pay.
Mobile credit card processing. Payline also lets you accept credit cards anytime, anywhere using a mobile phone or tablet. It offers an Ingenico mobile card reader that accepts magstripe and chip cards and contactless payments.
Online credit card processing. Payline Gateway makes it easy to accept credit cards online. It integrates with more than 175 online shopping carts and e-commerce platforms, including popular options like 3dcart, BigCommerce, Magento. APIs are also available for custom integrations.
Virtual terminal. Use this option for card-not-present transactions. Virtual terminals cost an additional $10 per month and are particularly useful for accepting credit cards by phone, email or mail order.
Additional Considerations
Payline gives its merchants a dedicated sales rep, so there's always a point of contact who's on top of your business's communication with the company and knows of any issues you've experienced. In addition to one-on-one support, Payline has a getting started guide, whitepapers and a searchable blog with helpful articles.
Payline has a fast and easy application process. The application can be completed online in approximately ten minutes, and accounts can be set up the same day, though some accounts may take longer to approve.
Drawbacks
As mentioned above, Payline's standard contract has a three-year term with a clause for early termination fees. As you would with any processor, you want to read the entire contract (application, terms of service and program guide) before signing anything or providing your bank account or Social Security numbers. You also want to ask the sales rep about any fees listed in these documents that you haven't discussed and get an amended contract or written waiver for month-to-month service any changes or waived fees the rep offers you.
Editor's note: Looking for a credit card processor? Click the Compare Quotes button below to have our sister site Buyer Zone connect you with vendors that can help.

Ready to choose your The Best Credit Card Processors of 2019? Here's a breakdown of our complete coverage:

Lori Fairbanks
Lori Fairbanks has years of experience writing and editing for both print and online publications. After graduating from Brigham Young University with a Bachelor of Arts in English, she worked as a magazine editor and then as a freelance writer and editor for a variety of companies, including marketing firms and a medical university. She now writes for Business.com and Business News Daily about financial systems and services for small businesses, such as accounting software, credit card processing and point-of-sale systems.