PayUSA Review
By Chad Brooks
Last Modified: January 24, 2019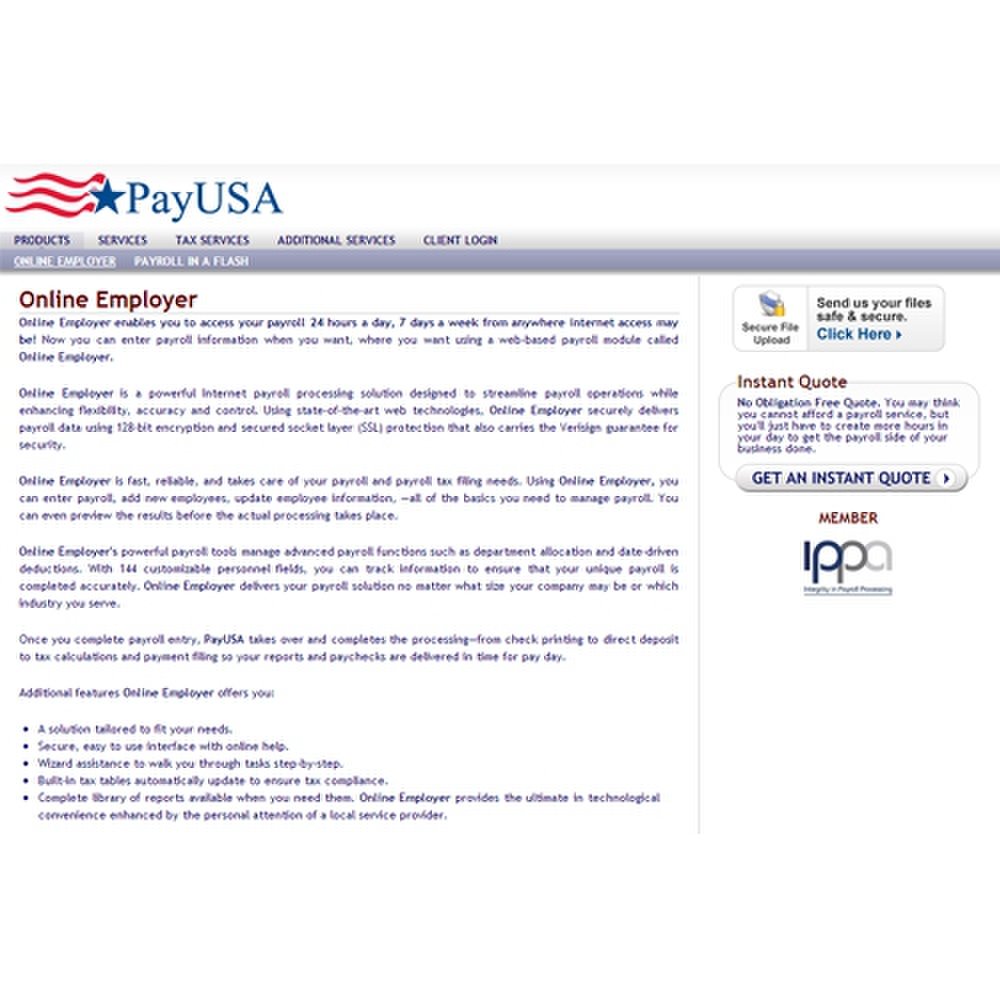 PayUSA's online payroll service allows you to access and manage your payroll 24/7.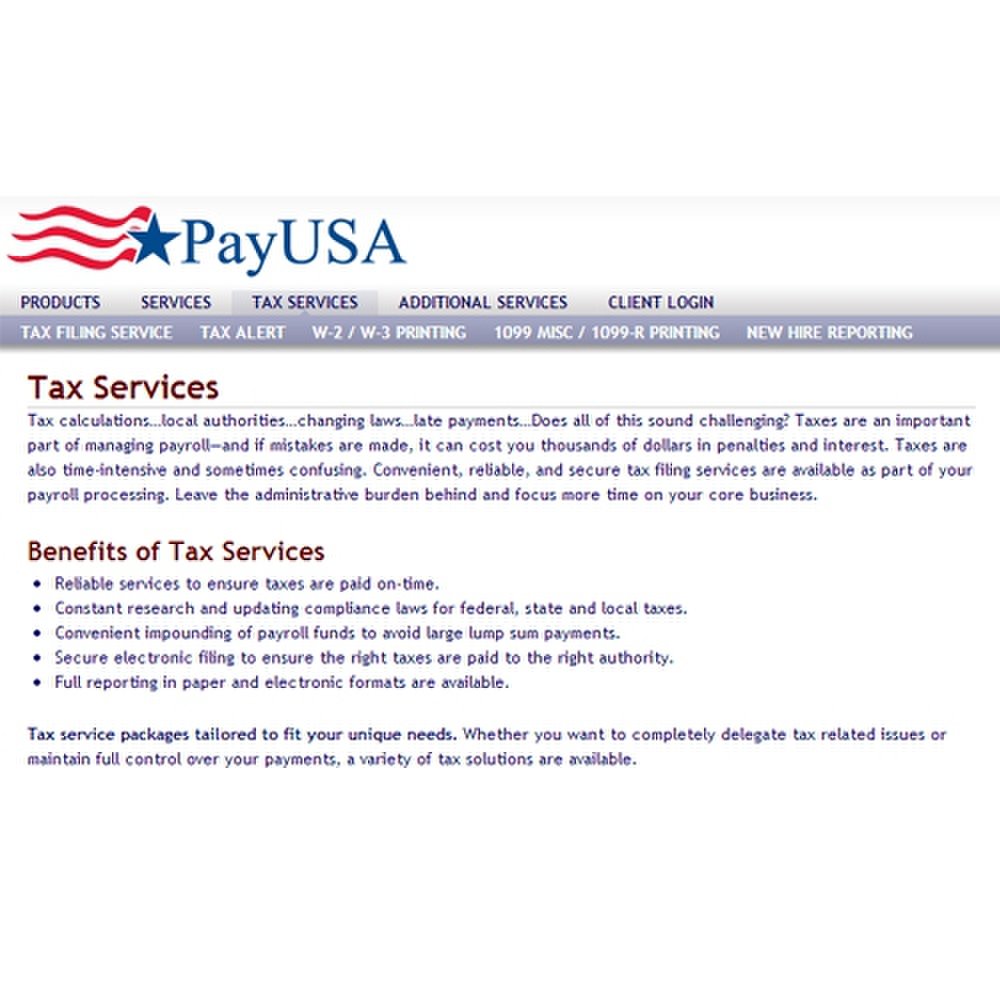 PayUSA offers a few tax services along with payroll.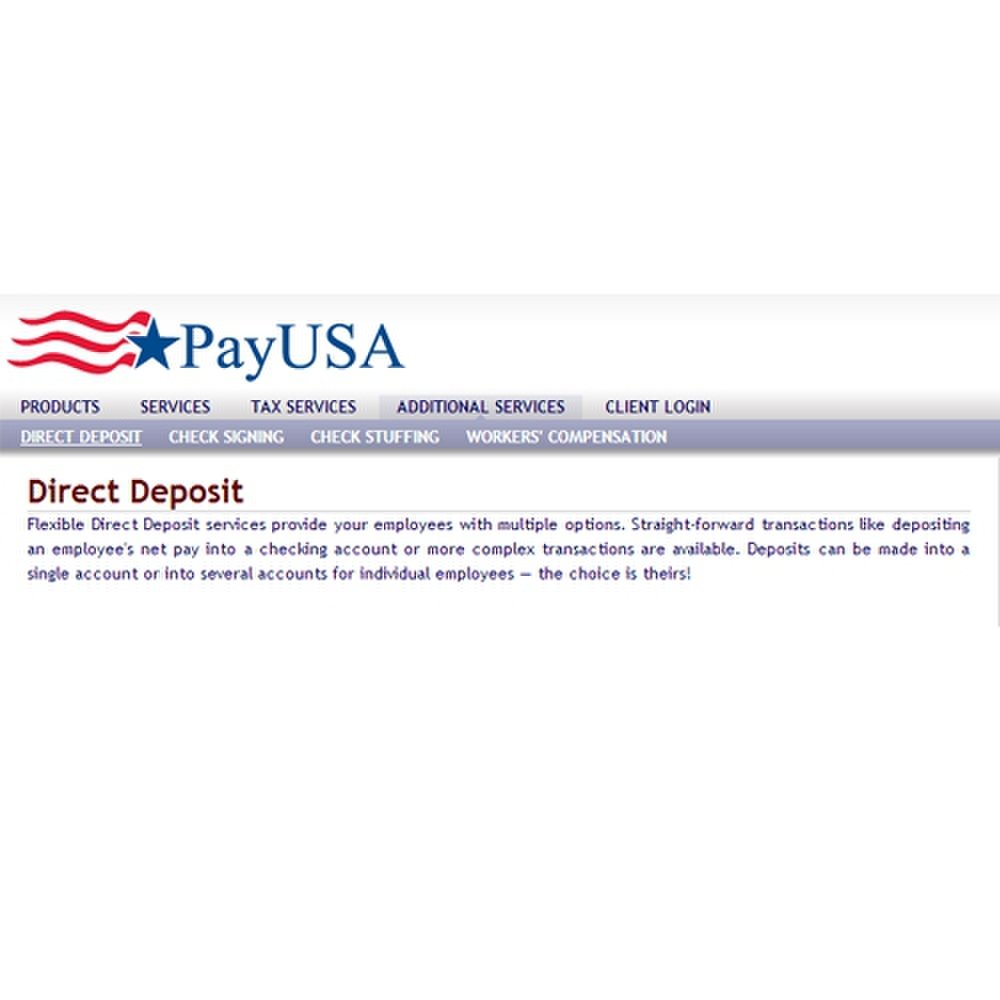 Your employees can choose whether their net paycheck is deposited directly into one account or multiple accounts.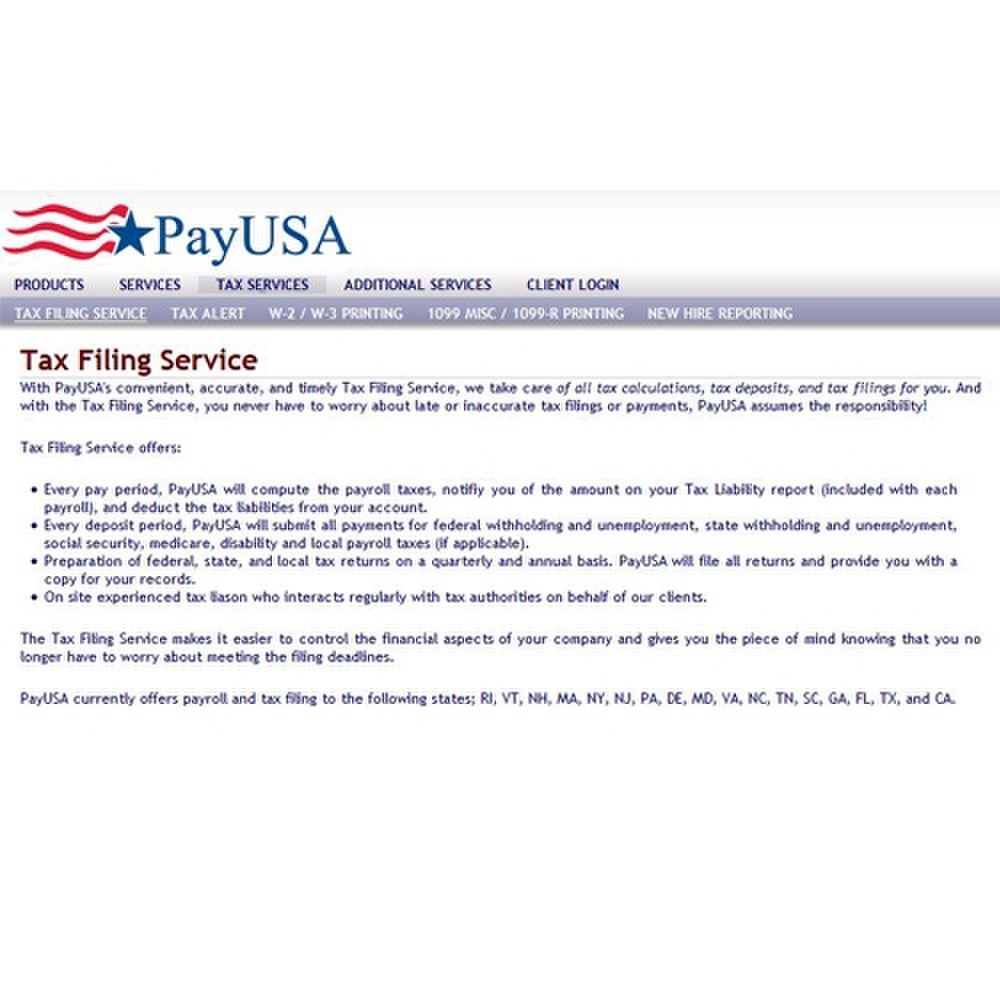 This online payroll service only offers payroll tax filing in 17 states.
PayUSA is a cloud-hosted online payroll service for businesses of all sizes. The service manages all of your payroll processing needs, allows you to pay employees in a variety of ways, and handles year-end tax forms. PayUSA also offers a variety of other services for businesses, including time and attendance systems and workers' compensation insurance.
Read our reviews of other top payroll companies, see answers to online payroll frequently asked questions and review a complete vendor list on our online payroll best picks page.

PayUSA Pricing and Terms
PayUSA bases its pricing on how many employees you have and how often they are paid. For a business with 20 employees who are paid biweekly, we were quoted prices of about $75 for the payroll and tax services. However, there were a number of additional costs.
Specifically, there is a $5 per month charge for direct deposit, plus there is an additional charge based on what percentage of your employees are using direct deposit. There are also both monthly and one-time costs for using the payroll company's check signing and stuffing service. The exact monthly costs are determined by how many employees request paper checks each pay period.
There is also an added cost for year-end tax services. Those services cost $34, plus $6.25 per W-2.
There are added monthly costs if you use any of PayUSA's additional services. The cost of the time and attendance system is $3 per employee, per month, while the cost of the onboarding services is $1 per new employee, per month. There is a $250 per month fee for the applicant tracking system and a $7 per month charge for the workplace poster compliance service.
There are no contracts with PayUSA. However, you must give 30-day's written notice when canceling the service.
PayUSA Services and Features
Below are the payroll services PayUSA offers businesses.
You can pay employees via direct deposit or printed check. For employees paid by check, you can either have PayUSA handle the check printing or print checks from your own printer.
PayUSA handles all payroll tax obligations. It automatically calculates, files and pays your payroll taxes on your behalf. PayUSA offers a tax guarantee that it will pay any fines resulting from a payroll tax error. However, its tax services are not available in all states.
This online payroll solution handles year-end W-2 and 1099 processing.
The system offers a full spectrum of payroll reports. Besides a standard report that summarizes the transactions for each pay period, PayUSA offers other reports, such as for cash analysis, tax liabilities, department allocations and check reconciliations. In all, the service gives employers access to more than 100 reports. There is also a report writer tool that allows you to tailor reports to your specifications.
Employees have access to the system to review their paystubs and year-end tax documents.
PayUSA includes reporting tools that allow you to seamlessly apply payroll data to your general ledger. The system interface directly integrates with QuickBooks.
Additional Considerations
PayUSA offers several other services that businesses may be interested in, including new hire reporting, time and attendance systems, workers' compensation insurance and Affordable Care Act compliance.
Drawbacks
The biggest downside to PayUSA is that its tax filing services are only available in 17 states: Rhode Island, Vermont, New Hampshire, Massachusetts, New York, New Jersey, Pennsylvania, Maryland, Delaware, Virginia, North Carolina, Tennessee, South Carolina, Georgia, Florida, Texas and California.
Another negative is that PayUSA charges for some services, such as direct deposit and year-end tax forms, that other companies include in their base costs.
Additionally, the PayUSA website does not have live chat or helpful support resources like FAQs and tutorials.

PayUSA is not an accredited member of the Better Business Bureau. However, the company still has an A+ rating and, as of September 2018, no complaints filed against it.
Editor's note: Looking for a payroll service? Click the Compare Quotes button below to have our sister site Buyer Zone connect you with vendors that can help.

Ready to choose your The Best Online Payroll Services 2019? Here's a breakdown of our complete coverage:

Chad Brooks
Chad Brooks is a Chicago-based writer and editor with nearly 20 years in media. A 1998 journalism graduate of Indiana University, Chad began his career with Business News Daily in 2011 as a freelance writer. In 2014, he joined the staff full time as a senior writer. Before Business News Daily, Chad spent nearly a decade as a staff reporter for the Daily Herald in suburban Chicago, covering a wide array of topics including local and state government, crime, the legal system and education. Chad has also worked on the other side of the media industry, promoting small businesses throughout the United States for two years in a public relations role. His first book, How to Start a Home-Based App Development Business, was published in 2014. He lives with his wife and daughter in the Chicago suburbs.