PhDLabs Review
By Mona Bushnell, business.com Writer | Updated May 01, 2018
PhD Labs is comprised of a small but specialized design team that works with enterprises; however, the firm has a startup program to assist new businesses with launching a mobile app while their customer base – and company – grows. PhD Labs can help you launch an app for iOS and Android as well as a website app. In addition to app development, PhD Labs can help you with web design and marketing.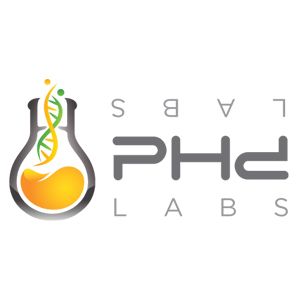 You can view all our recommendations for app makers and development solutions on our best picks page.
This app developer offers a unique startup program to budding businesses and entrepreneurs where your payments are timed so you can stay on the cutting edge with your marketing and website design and scale upward as your funding increases. This ensures that your business doesn't go in the red in designing and launching a component that is critical to your business.
PhD Labs can help your business create an app for multiple platforms. It also works with web apps, allowing you to launch social and website applications for cross-platform integration. With responsive design, you can create apps for tablets, computers and mobile phones, and integrate them with each other.
When you work with PhD labs, the process begins with what the company calls its "App Camp." You and your team meet with PhD Lab reps at their offices in California to specify the features for your app and its overall functionality. The app design company works with you to turn your needs into features you can build an app around. From there, the initial design phase includes strategy, mockups, wireframes and a full prototype, so you can see your app before it is built. For startups, this time period from development to launch allows you to work on securing funding.
App development from PhD Labs includes coding and programming for the platform or platforms of your choice. The company extensively tests all of its apps to prepare them for launch as part of its process. The company helps you with launching your apps to the marketplace of your choice. It further assists you with optimization features, with optimization for marketing.
Developing an app with PhD Labs represents a financial investment. According to the company, it estimates that costs range from $50,000 to $150,000.
PhD Labs has worked with enterprises and small businesses. It focuses on startups and entrepreneurs. With offerings that include design and development to launch and marketing, PhD Labs can help you with every aspect of the app-creation process.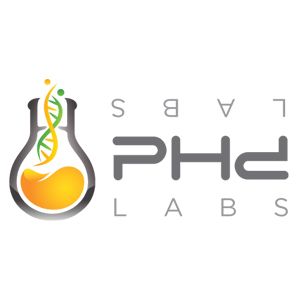 Mona Bushnell,
business.com Writer
Mona Bushnell is a Philadelphia-based staff writer for business.com and Business News Daily. She has a B.A. in writing, literature, and publishing from Emerson College and has previously worked as an IT technician, a copywriter, a software administrator, a scheduling manager, and an editorial writer. Mona began freelance writing full time in 2014 and joined the Business News Daily/business.com team in 2017. She covers business and technology.